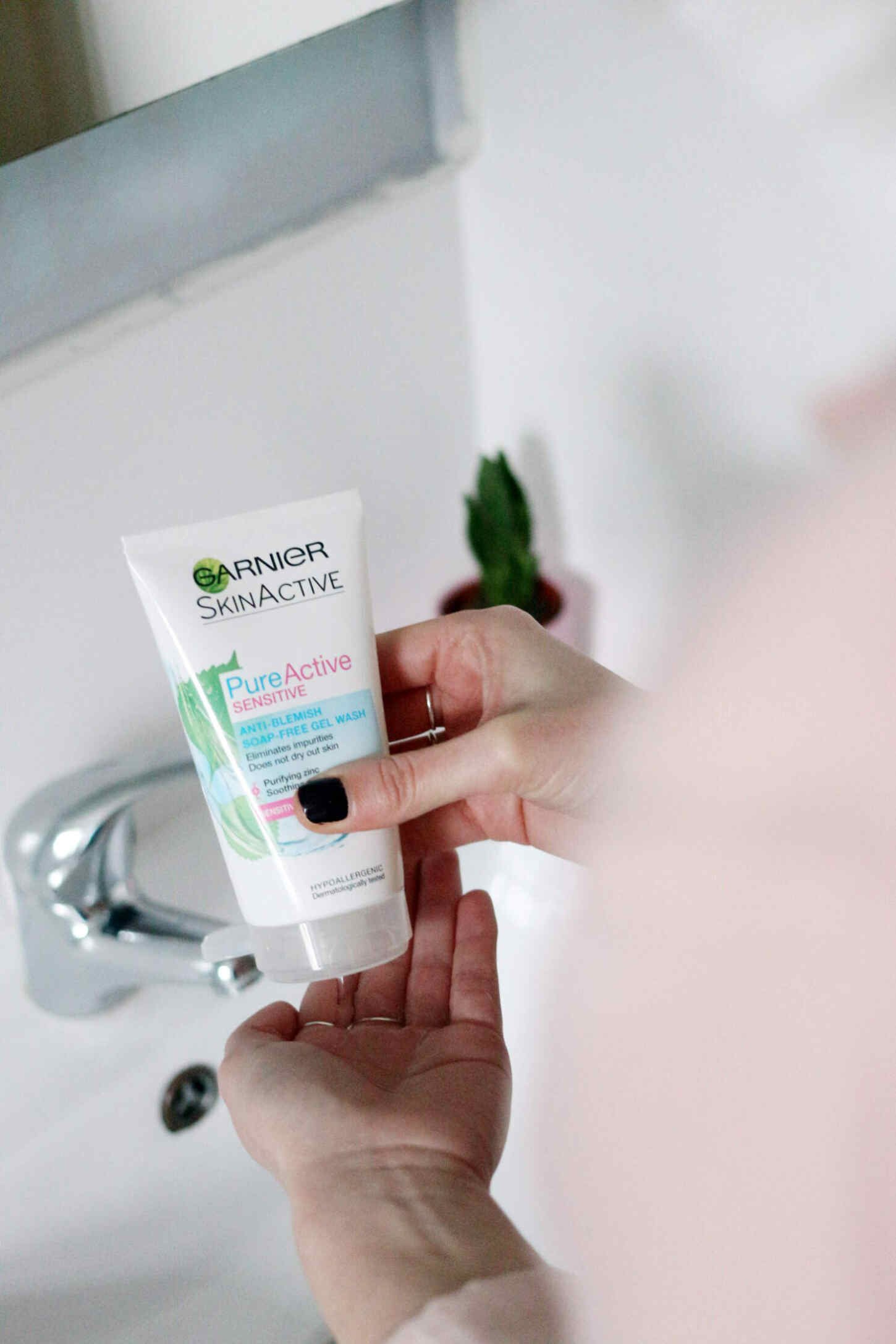 My battle with blemishes and uneven skintone has been a bit of a long one. Since my skin massively calmed down last year and - for the most part - has remained mostly clear since, I've still had days where it's broken out. Whether this is hormonal or a reaction to a product or just because it fancies it (I swear it has a mind of its own), I still have the occasional blemish to deal with and uneven skintone afterwards to get rid of!
So, to battle this, I've been testing the Garnier PureActive Sensitive range since the end of January now and I thought I'd give you my two cents as to how this high-street range performs on my skin!
There's a few products in the range, but I've been testing the cleanser, tonic and moisturiser. Starting with the Garnier PureActive Sensitive Anti-Blemish Soap-Free Gel Wash, I've found it to be very refreshing on the skin on a morning and, as it says on the packaging, doesn't dry out my skin like a lot of gel washes do! I've been following this up with the Garnier PureActive Sensitive Anti-Blemish Clarifying Tonic which aims to tighten pores and soothe skin. I'm always sceptical about toners, but this one seems to make a difference to my skin in terms of how it feels after I've used it. It definitely feels calmer and more soft! Finally, the Garnier PureActive Sensitive Anti-Blemish Soothing Moisturiser which I've found to be a great consistency and what you'd expect a spot-fighting moisturiser to be like. It's not too thick and heavy, yet hydrates the skin enough so you know it's doing its job!
All in all, it's a great range to pick up as it's affordable and does really work for my skin. My blemishes have reduced and, if I get one, they seem to fade a bit quicker which is a perfect combo for me. Are you going to try this range out? Take part in the Pure Challenge and share your progress using #PureChallenge.
Helen x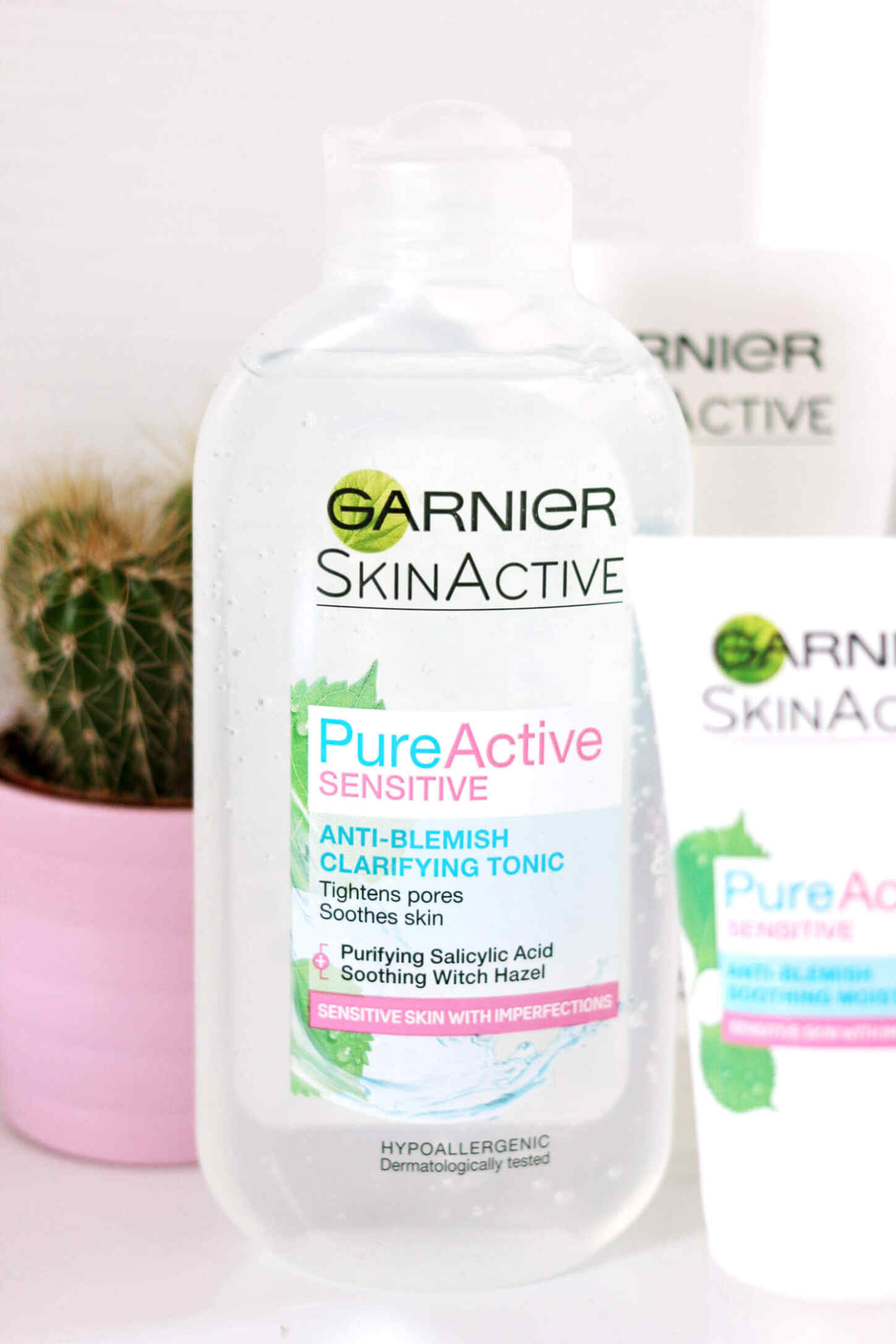 *this has been a paid for advertorial by Garnier