Gifted*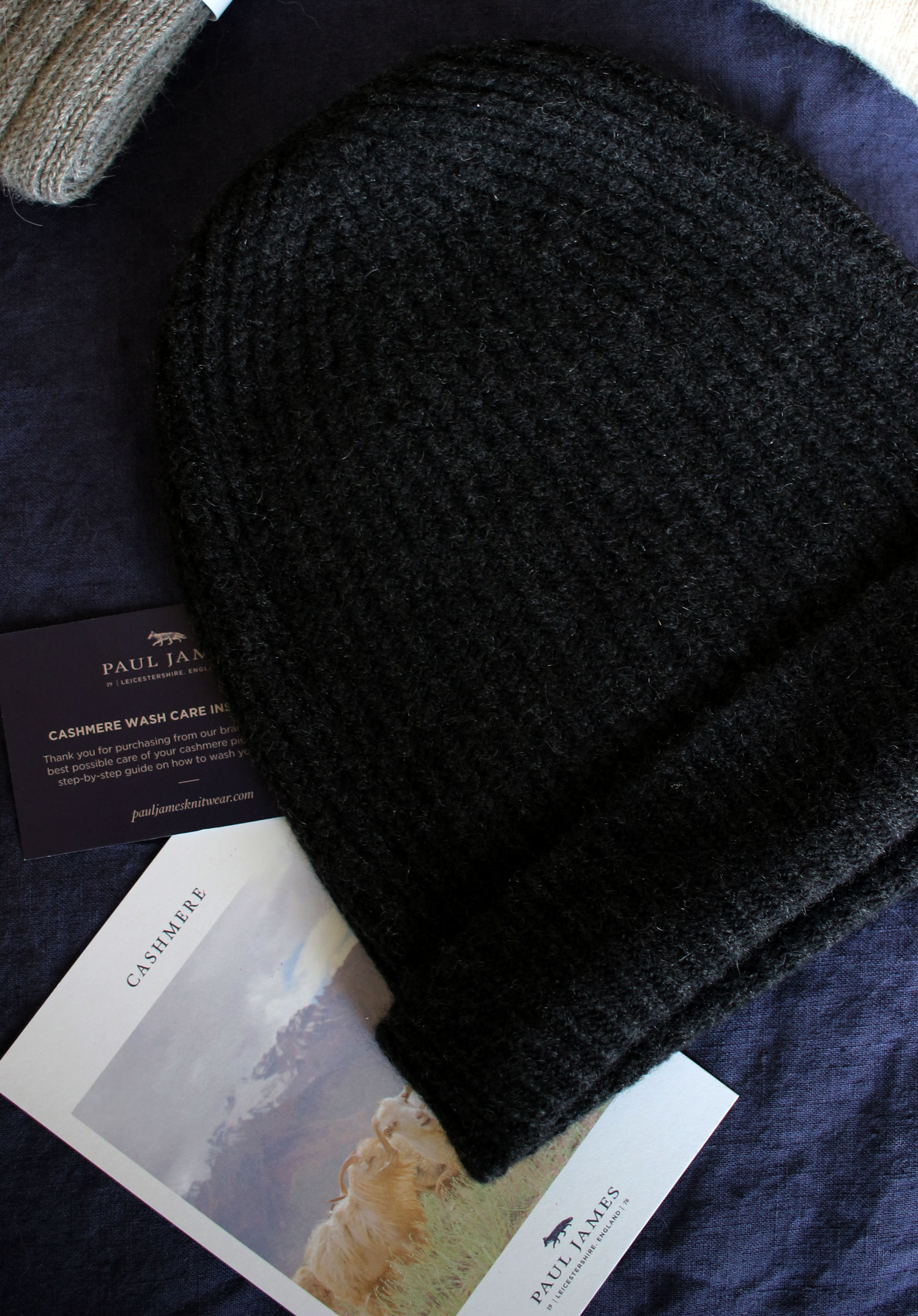 Paul James Knitwear
If you've read my blog or perhaps followed me on Instagram for a while, you'll know I'm a huge fan of not only quality knitwear but natural materials. I set myself a rule a long time ago that if I were to purchase a new item - one that isn't made from functional material such as waterproof or nylon in sportswear - then I would only buy it if it was over 50% natural materials. This has pretty much extended to 100% over the years, so not only do the clothes I purchase last a long time, they're better for the environment and also, as a whole, much nicer on my skin as I find polyester etc to be clingy and - let's face it - sweaty.
So, when Paul James Knitwear got in touch to see if I wanted to pick some items from their range, I jumped at the chance. Not only are the brand Made In England, they're dedicated to only using natural materials in their clothing. Additionally, their materials ie wool, cashmere etc, are ethically sourced from a variety of places throughout the world. You can read more about them here with links for info on their factories etc at the bottom of the page.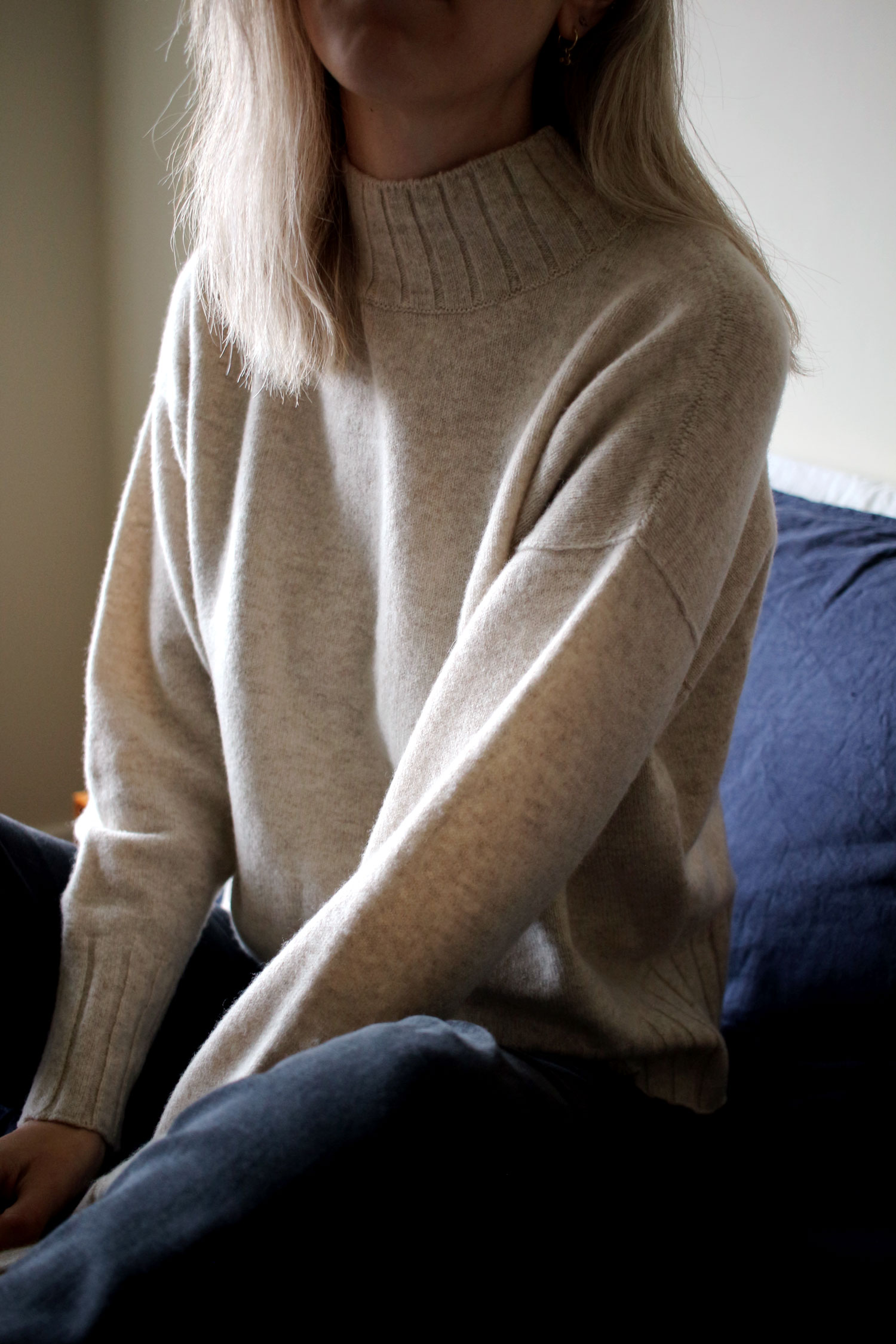 I opted for the Paul James 100% Lambswool Grown On Neck Jumper in a beautiful linen/oatmeal shade. It's very soft and the quality is beautiful. I particularly love the ribbed detail on the edge of the jumper, and opting for a slightly slouchier fit (I got a M) means it's perfect for my style. I love wearing it with jeans and chunky boots.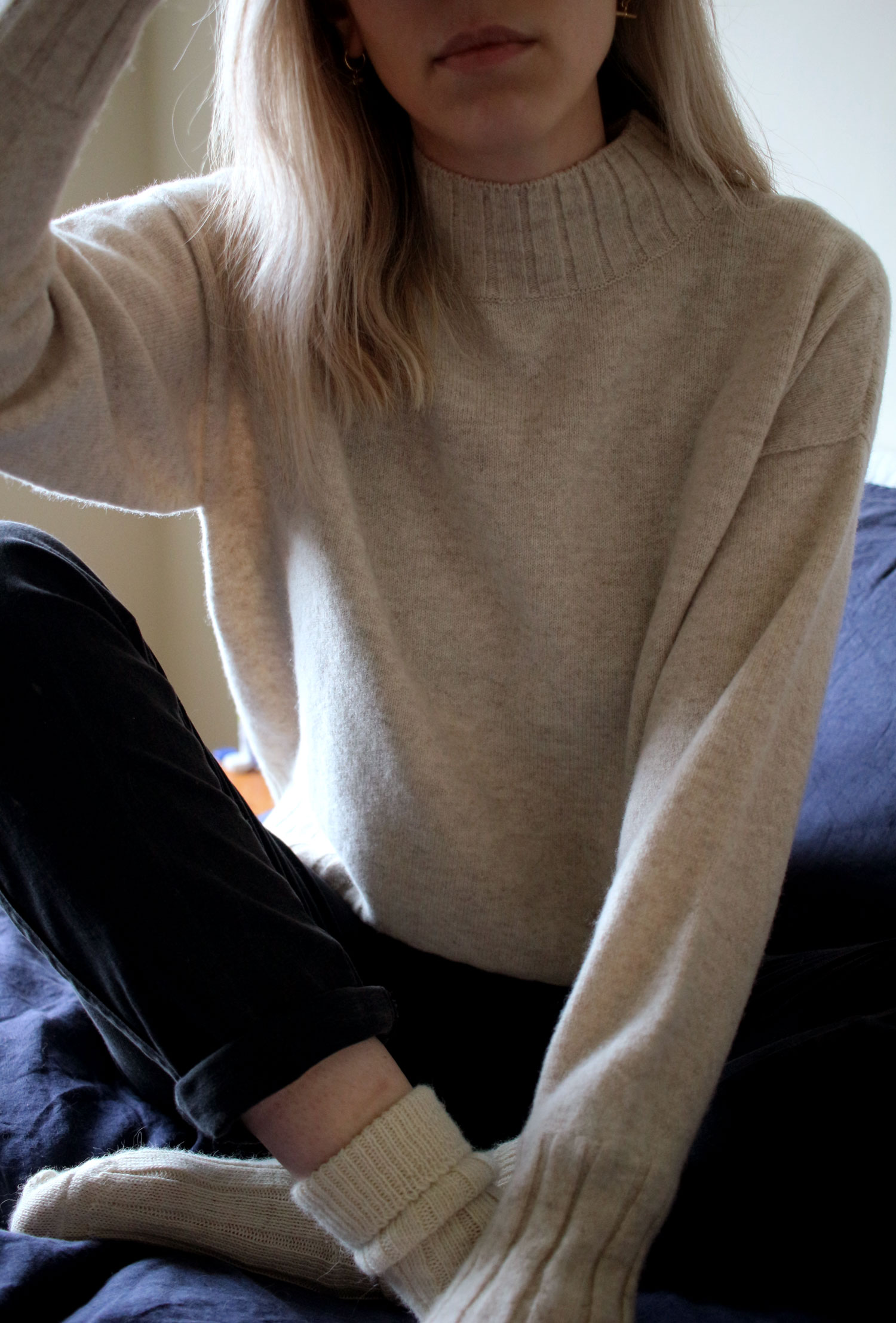 It's impossible for me to scroll through a knitwear website without going to the socks section, as I am such a sucker for chunky socks in the house - it's all I wear! The Paul James Alpaca Lounge Socks are just perfect and a great price too. Super cosy and soft - just what I want.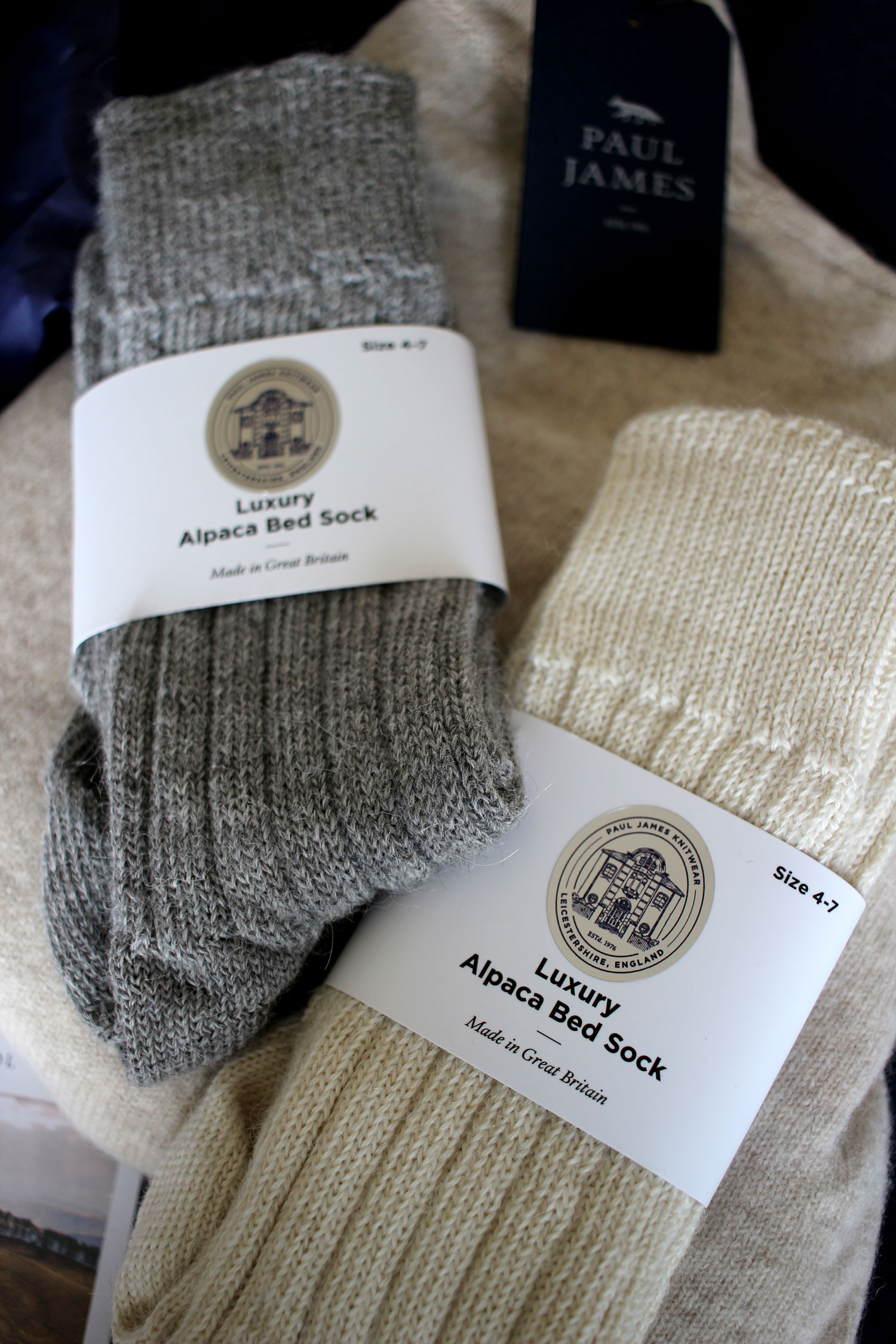 And finally, the Paul James 100% Cashmere Beanie Hat which will be coming with me on many Autumn walks. I never used to wear beanie hats in A/W, but last year I became a bit obsessed so I can imagine this super soft, charcoal number will rarely be away from my head over the next few months.
So, if you're looking for some new knitwear for this Autumn and are looking towards some quality pieces, do check out Paul James. I've been so impressed with the finish of these product - all the way down to the stitching - and the ethos behind them, so they're a brand I would definitely recommend!