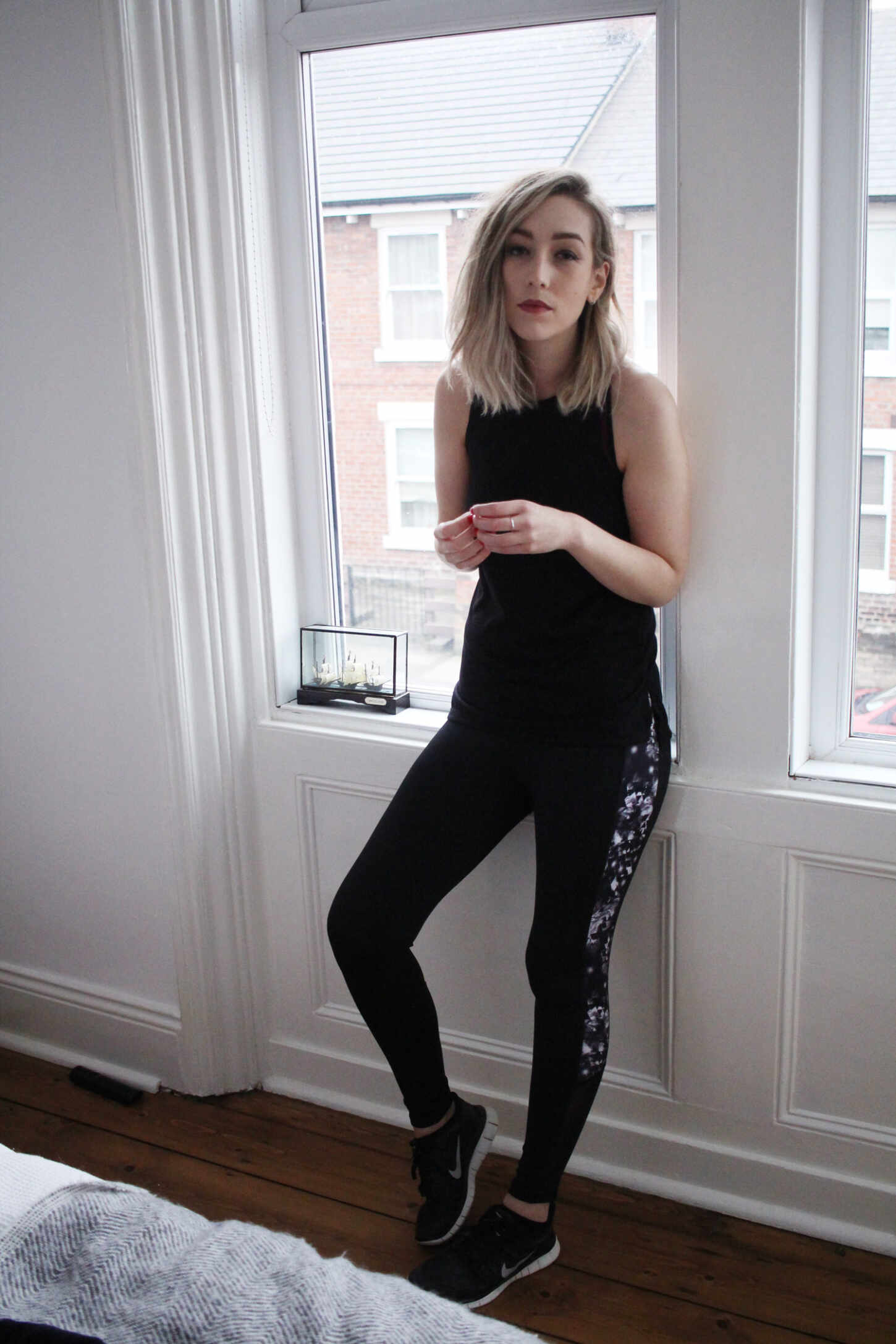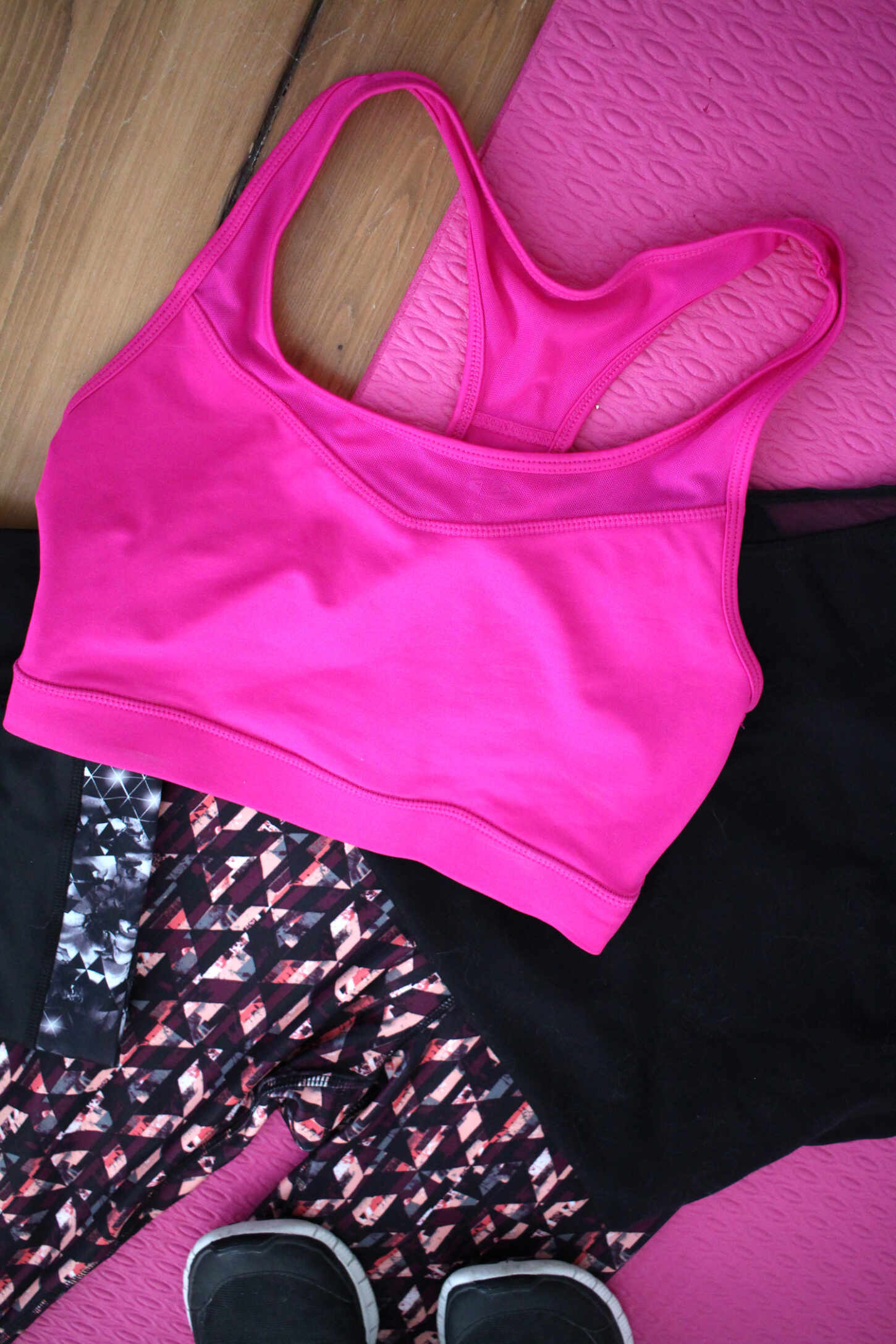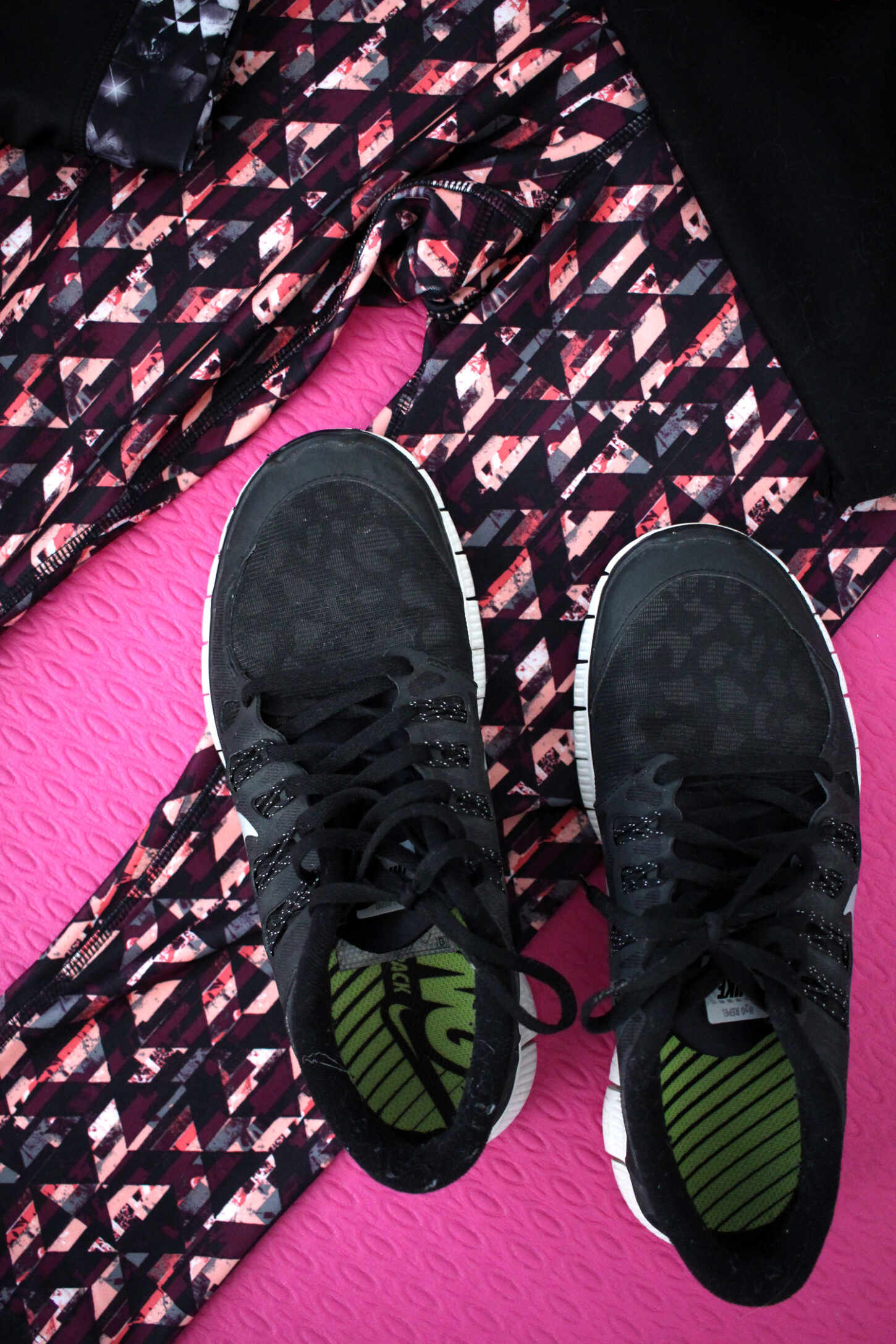 Hello! Yes, me in gym clothes is a quite a rare sight on this blog, as I am probably the least sporty person imaginable, however I do intend to change that slightly this year. George at ASDA asked me to test drive their new sports range so that's exactly what I've been doing. You may wonder how this couch potato has done and is going to do this, but, dear reader, let me talk you through it.
I've never really been into sports since I was a teenager and went swimming every week. I used to swim kilometers (I have the badges to prove it), had actual abs - oh how I miss them - and was, generally, quite fit. I stopped swimming when I was about 15-16 when that teenage phrase of 'ugh mum I don't want to go anymore, it's so dumb, I just wanna go out with my friends' was uttered so quit I did. I was still reasonably fit until I hit 18 and I moved out with my two friends. When you have the freedom to cook what you want, you errr, don't cook much yourself... My world ended up being takeaways and quick pasta meals and chips from the amazing chippy at the top of my street. In my next house, I went eight months (due to a disgusting kitchen and my refusal to cook in it) without making a single meal for myself and relied on Tesco pasta pots and anything I could grab that was ready made. I think the only exercise I ever did in the two years of living alone was going out four nights a week, which isn't exactly the best way to burn off those pizzas (as I usually bought another one on the way home!)
I moved back home and, well, I was no longer a teenager and you just don't burn calories as quickly anymore. Previously any weight used to go to my boobs (yay) but now it most definitely goes to my stomach and thighs (but never my ass, c'mon body, evenly distribute this stuff...) so, at the age of 27, I feel like I need to get off my sits-on-the-sofa-for-eight-hours-a-day-because-I-don't-have-a-desk butt and do something about it.
As I work from home and don't own a gym membership (I really need to change this), I have to rely on using YouTube workouts and getting inspiration online to motivate me to get moving. So, what are my faves?
Yoga and Pilates
I used to live in the city centre and went to Pilates on Saturday morning (as it was a two minute walk from my house) and it used to make me feel great. I'd do a food shop at the market on the way home and have the most amazingly productive day, all because I actually moved my body more than usual at 9am. Now, even if I do 15minutes a few times a week, it has such a positive impact on both my body and my mental health.
My favourite YouTubers for yoga videos:
Boho Beautiful - aka the most enjoyable videos by far in the most dreamy settings. Juliana has a very calming voice and also does more intense workouts for those who like 'em.
Yoga with Adriene - I feel like everyone starts with Adriene's videos - especially her 30 day intro plan - but it's a great place to learn the basics.
Just going outside
I know it sounds ridiculous, but I really dislike going outside for a 'walk'. Being in the cold or the wind makes my skin itch like crazy (I have no idea why) and I just find it so boring! When we lived down the quayside, Phil used to force me to go for a wander so I wouldn't crack up (I had just started working from home and I think he was worried about my mental health) and I detested going. Buuut after I'd been outside for while, my brain had a bit of a reset and I felt more clear and motivated. Now, when I'm starting to go a bit stir crazy, I'll shove my coat on and go to the supermarket even if I don't need anything. I know it's barely exercise, but it gets you moving!
Housework
Yes, you may laugh at this one, but as someone who is trying her hardest to move a little bit more, housework actually burns quite a few calories. I love tidying and organising, so you'll often find me in the spare room heaving boxes around and trying to move everything so I get the maximum amount of floor space (we have our new kitchen in there!). I try to put extra effort into vacuuming and cleaning the kitchen and bathroom. It probably doesn't amount to much, but at least I'm not sitting on the sofa and I end up with a tidy house which definitely helps my overall wellbeing.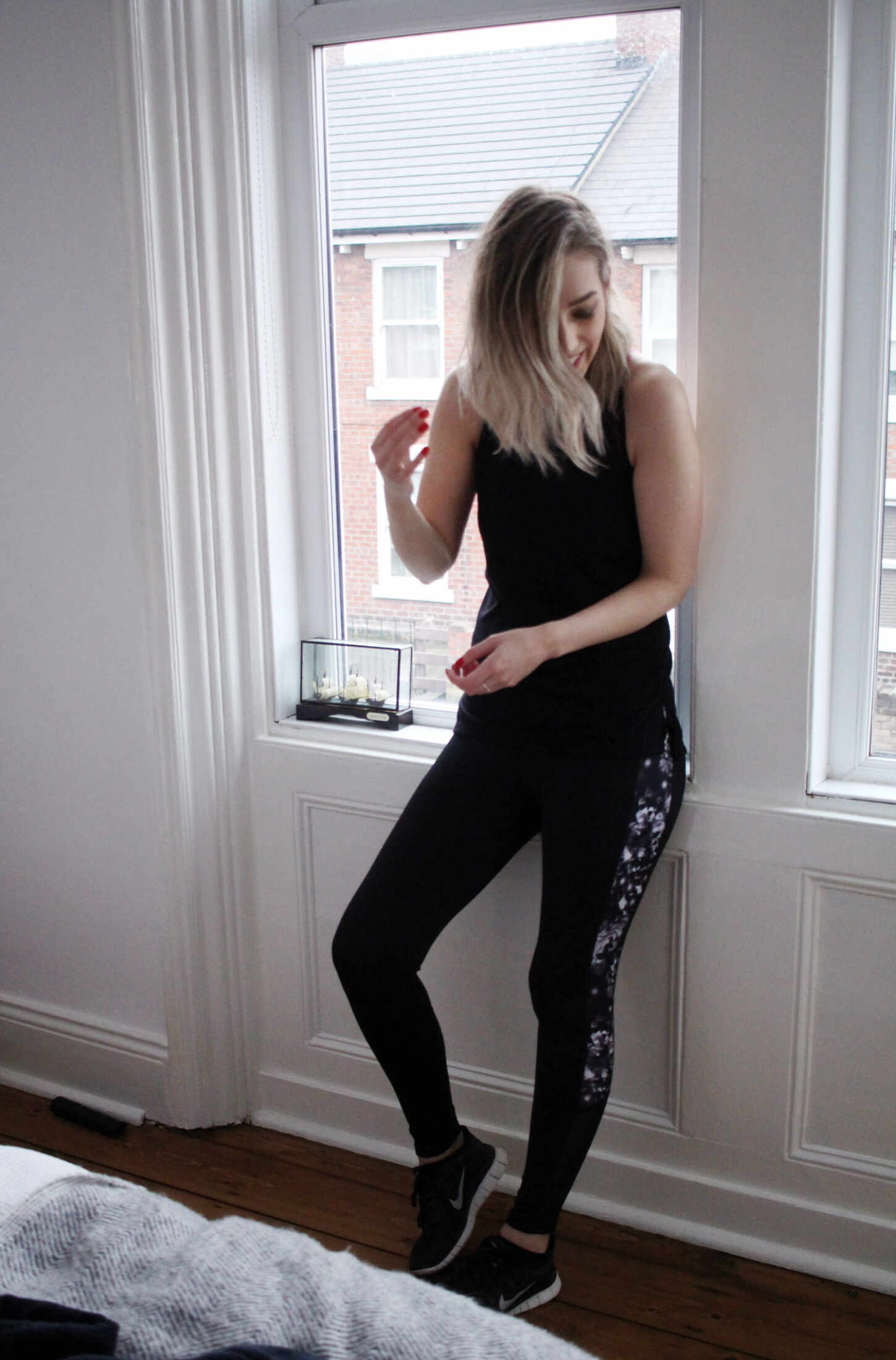 So, how does the sports range from George at ASDA hold up in my new fitness venture? Pretty darn well, I'll be honest. I picked up some new pieces from the Byker store in Newcastle (which is my nearest one) and they had some lovely pieces on offer as part of the range. Let's review 'em:
Look/ Style
I'm quite fussy when it comes to sports stuff, as I hate exercising so at least if I look good then I'll feel a bit better. The range at ASDA covers a lot of bases, as there's your basic black all the way through to a pop of pink and some geometric patterns to add a bit of interest. I love this, as it means they'll probably always match your trainers (if you're bothered about that sort of thing like I am). 4/5
Cost
As you can imagine with ASDA, everything is very reasonably priced. You can pick up a sports bra for as little as £6 and leggings for around £12. You honestly can't complain at the value, as you can get a new fitness wardrobe for less than £50! 5/5
Durability and Quality
Obviously the most important part when it comes to sportswear is whether it holds up when you actually come to move. As I mostly do yoga and a lot of stretching, I can confirm that the George at ASDA range does indeed work as it should. I can stretch and move as much as I like and the clothes stretch with me. They don't look thin or see-through, the stitching is durable and the material is smooth and comfortable to wear! 5/5
So, if you're thinking of sorting out your fitness routine or your health this year, join my lazy self in moving a bit more even if it's just doing extra housework or walking to the shops instead of taking the car. Get your butt down to George at ASDA and pick yourself up some very motivating new work out gear, as I promise you, I'll make you want to work out more.