I am all about exfoliating these days, as it makes such a big difference to my skin! Previously, clay-based treatments used to have the most impact, but now having super smooth skin is much higher on my agenda! So, in today's post, I'm going to chat about my favourite ways to get glowing.
Skincare.
You can't talk about adding a glow to your skin without starting with your base: your skin. People often insist on throwing on loads of highlighters and shimmery products, when improving your skin texture should be the first step to a radiant complexion.
So, aside from drinking enough water every day and limiting your sugar (as that does effect your skin!), I love using treatments to get a glow. If you like using a toner, then one with glycolic acid - like the Pixi Glow Tonic - is going to help. There's also products like the new Glossier Toner (10% off here), the REN toner and the old school P50 Lotion, so there's plenty to choose from. You don't need to go for the strongest one, either, as you want to glow without melting your skin off your face.
My favourite way to boost radiance is through a twice-weekly mask. My favourite is the Oskia Renaissance Mask or, if you're on a budget, get The Ordinary Peeling Solution. It looks scary, but it works like a charm to buff away dead skin cells, leaving your skin bright and smooth.
If you like using serums (day or night) or love overnight treatments, then you may want to check out the Antipodes Apostle Skin-Brightening Serum. It's genuinely one of the few products I've tried where I've noticed a visible difference in the clarity of my skin over the course of a week - and that's when I had acne, too, so it would be even better now! I also love the Kiehl's Vitamin C Treatment, as well as the Oskia Restoration Oil.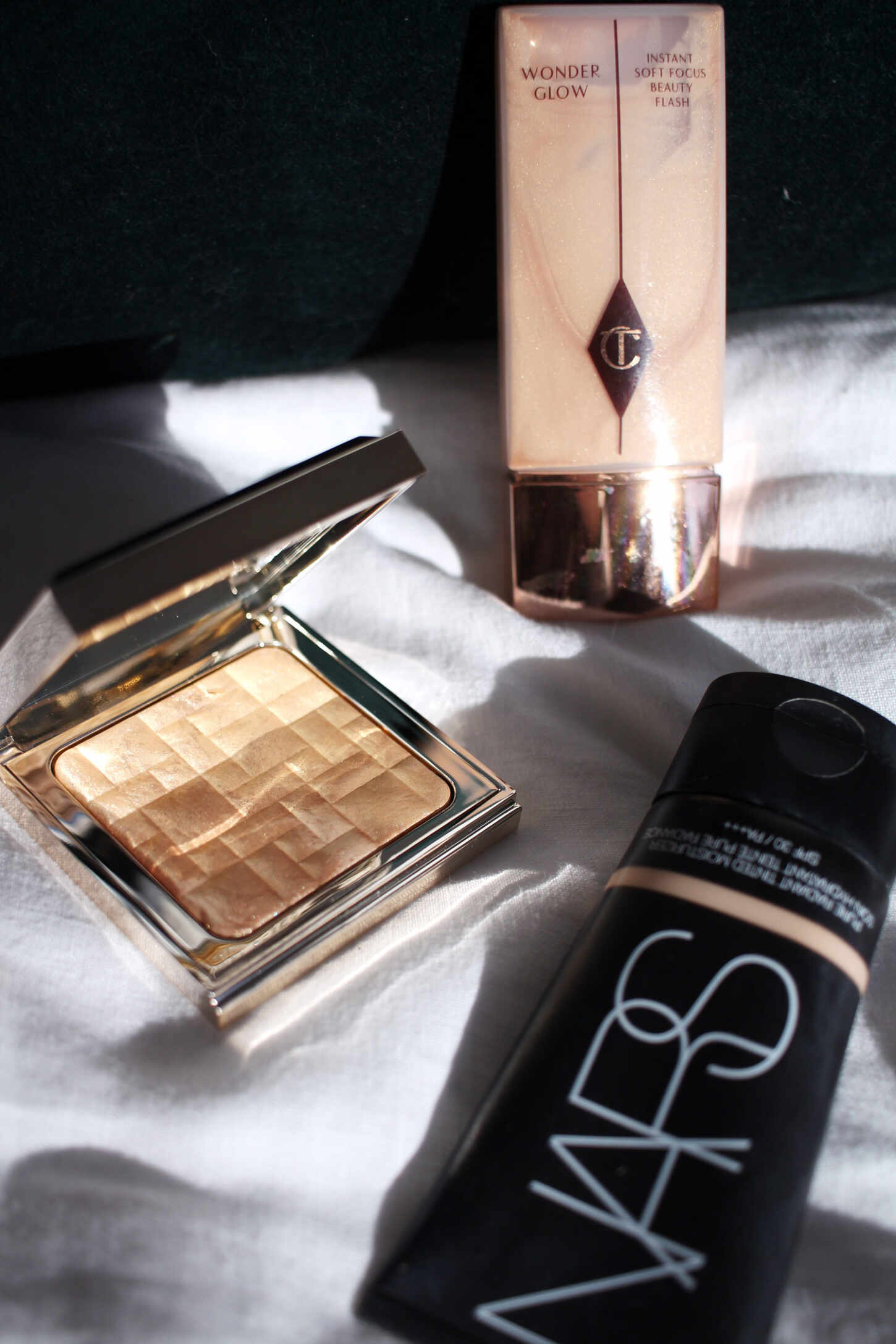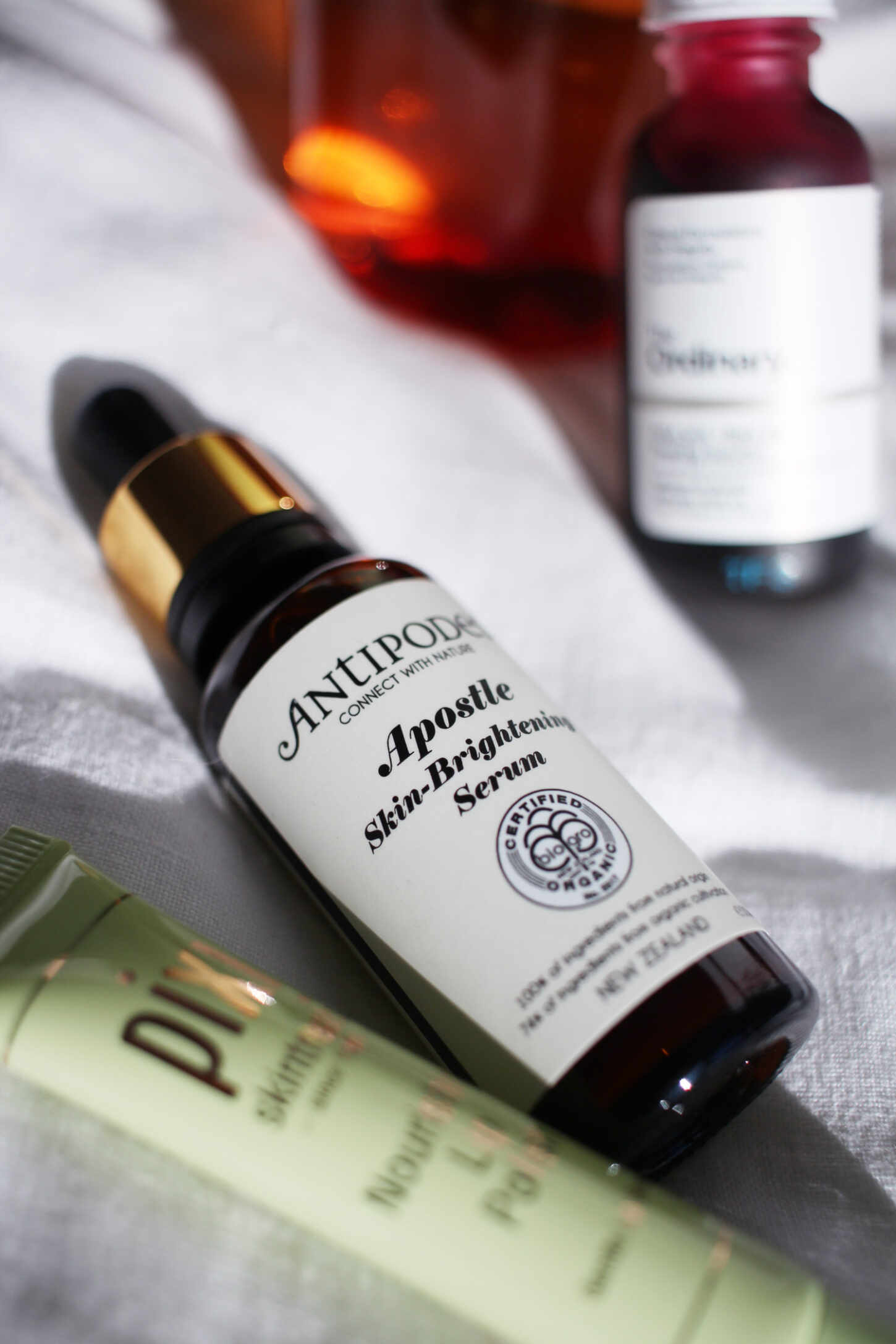 Make sure you follow these up with a good dose of moisture and you're set for glowing skin!
The final step would be to take care of your lips - you don't want to have gorgeous skin and then dehydrated or flaky lips now, do you? You can use something like the Pixi Nourishing Lip Polish, which doubles as a scrub and a balm, to create baby-soft lips that look hydrated and match your newly glowing skin!
Makeup.
So, you've got your skincare down and now you can follow it up with some gorgeous makeup bits to really boost that glow.
An easy way to have that lit from within look is with a primer. I've tested out oh so many over the years and one of my favourites has to be the Charlotte Tilbury Wonder Glow Primer. It has such a diffused, beautiful look to it which I just adore.
You can also go over this with a radiant foundation to make you look like those perfect Instagram models (how do they always look so perfect??). I strongly recommend the NARS Pure Radiant Tinted Moisturiser as it has a) great coverage and b) will make you glow without looking shiny.
And, of course, you can add a highlighter to finish the look. I'm not a fan of the Rudolph-esque dot on the end of your nose that all YouTubers seem to love these days, but I do like the illusion of great cheekbones and I think applying it to your cupid's bow goes a looong way to making your entire face look fresher. You can use any highlighter, really, but I love ones from Bobbi Brown (the one in the pic is Moonglow), Benefit Watt's Up and any of the powders from Hourglass!
What are your glowy skin favourites?