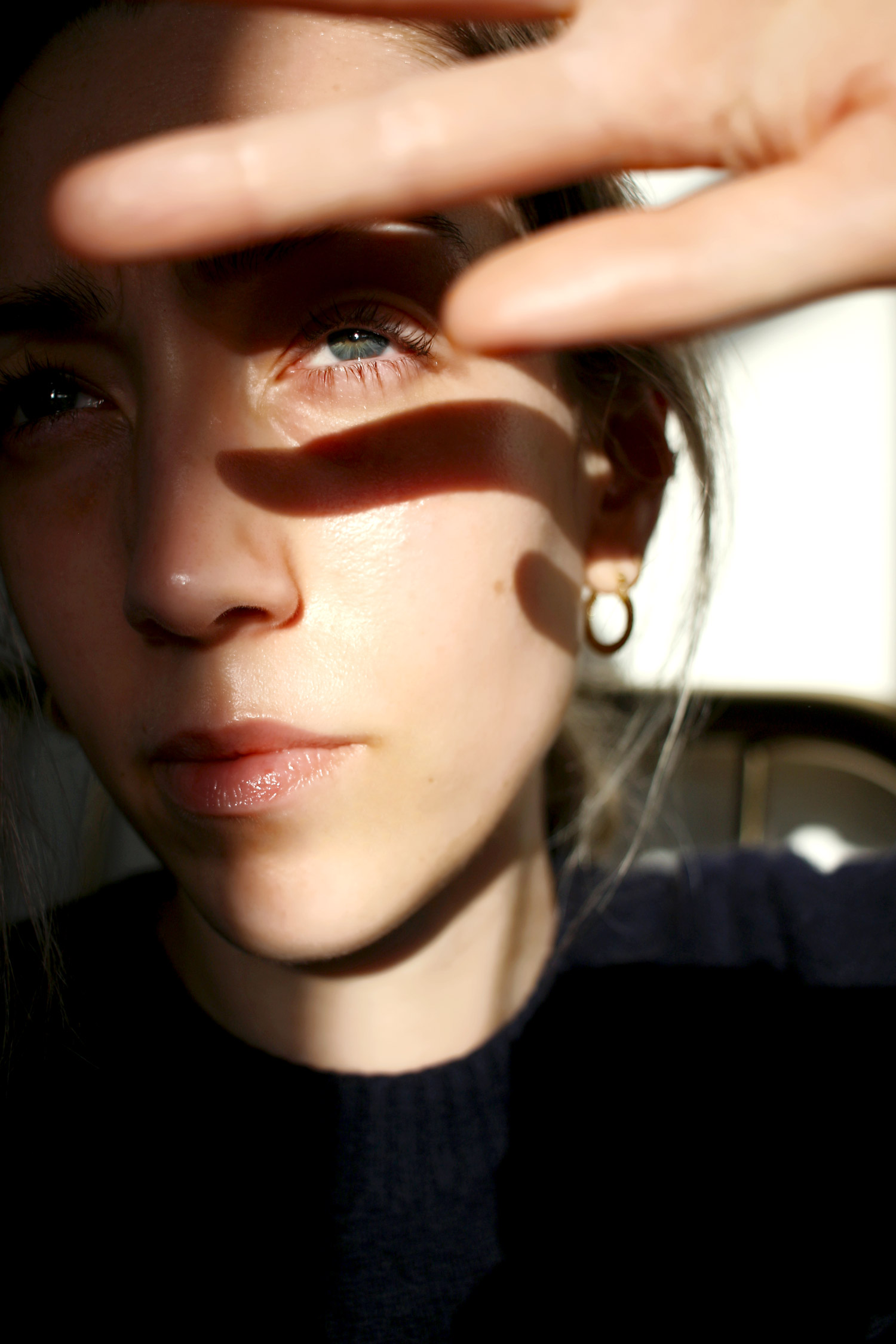 4 products for glow
When looking for new skincare, the phrases I gravitate towards are 'brightening', 'glowy' and 'radiance'. Having skin that looks like it has a bit of life in it, even when I feel like I'm a walking zombie, makes me feel instantly better. So, in today's post I'm running you through the two skincare and two makeup bits I use if I want a bit of a glow, along with the ingredients I look out for.
ps. Drink your 2ltrs of water a day!!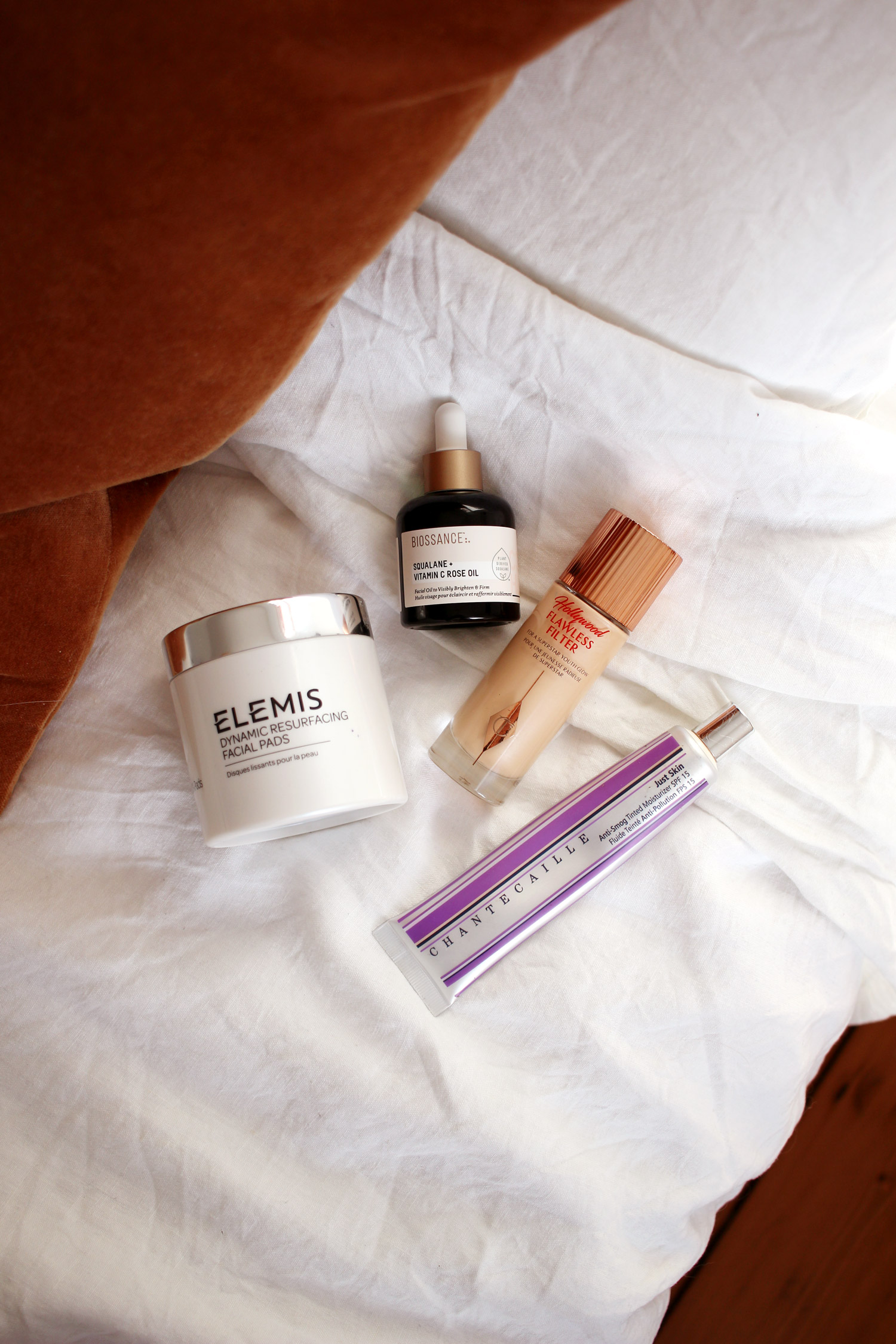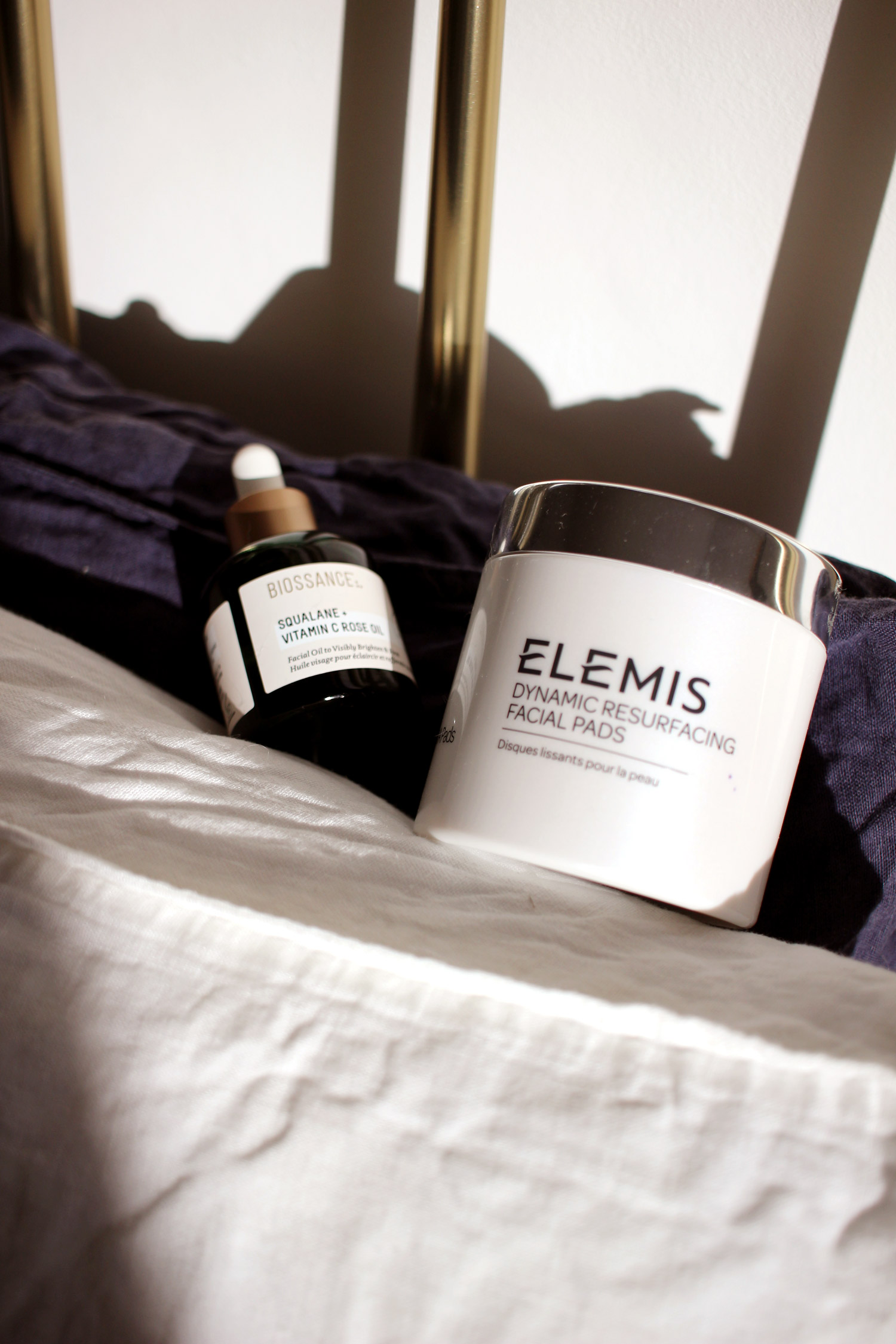 Skincare.
I do believe the glow starts with cleansing and exfoliating thoroughly. I'm not taking rubbing apricot kernels into your face (please stop doing that) but double cleansing with a face cloth, then using an AHA or BHA based acid exfoliator depending on your skintype. My skin is fairly normal to dry with no breakouts, so an AHA is the best choice for me as I don't need the acne fighting properties of a BHA as much.
AHA's such as glycolic, citric (in certain %), lactic, mandelic etc are a ether natural or synthetic ingredient which works to exfoliate the top layers of the skin. With regular use, you end up with softer, smoother, more hydrated and more refined looking skin. I can say they have singlehandedly changed the appearance of my skin and I won't be without them!
So, most days I'll use either an AHA at the toner stage ie the Elemis Dynamic Resurfacing Facial Pads, which are a pre-soaked cotton pad that you gently sweep around your face and then carry on with the rest of your routine. Or I'll use it at the serum stage - I like the Drunk Elephant TLC Framboos Glycolic Night Serum - mixed with an oil or just with moisturiser on top.
Then, during the day, I'll typically use a vitamin C based product (citric acid) as it not only gives you a glow, but acts has protective properties too. I've just started using - but really like - the Biossance Squalane + Vitamin C Rose Oil and it it gives such a beautiful glow to the skin as you can see in the very top photo. I like that it also has squalane and rose, as they are both hydrating. It's a beautiful product and I'd love to try more from the brand.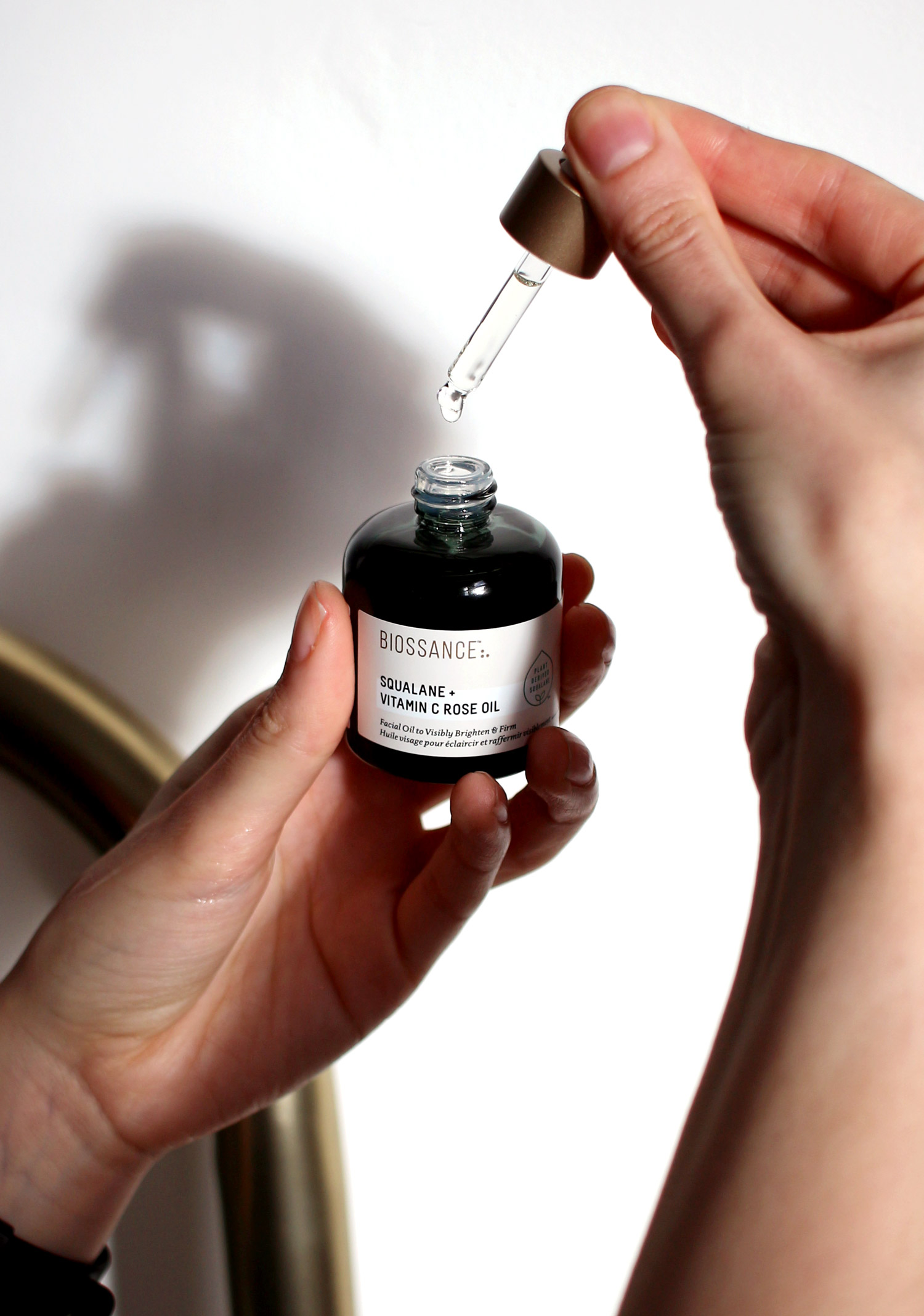 Makeup.
Because I use the above products on my skin and it has ensured my skin looks smooth, it means I like to use a lighter base when it comes to my makeup (if I'm wearing any at all). There are two products I tend to gravitate towards in my makeup drawer and both give you an amazing glow.
The Charlotte Tilbury Flawless Filter is a bit of a primer-highlighter-foundation combo, as it's both all of them and neither at the same time. It's a unique product, but one that gives the most radiance without looking unnatural. I use it either as a light base, sometimes mixed with moisturiser, or if I need more coverage that day, I'll mix it into a bit of concealer, or I'll use it on it's own under eyes and around any point that I want to look more glowy. It's a great product and very multi-use, so one bottle will last a long time.
Next, if I want to use a more traditional base, I've been opting for the Chantecaille Just skin Tinted Moisturiser. This product is lightweight and doesn't offer a tonne of coverage, but it does perfect the skin and make it look radiant in a lit-from-within way. It's very easy to apply too. It does come with a bit of a price tag, as Chantecaille are a premium brand, so if it's not in your budget, the Glossier Skin Tint (10% off via that link) is also amazing.
So, they're my favourite 4 products (currently) for glowy skin. There are loads out there and, once you know the name of a few ingredients, you can keep your eye out for them so you can find the perfect one. With AHA's, it may take a bit of trial and error depending on your skin type as glycolic might be too strong on sensitive skin etc, but there are brands that are affordable such as The Ordinary and The Inkey List, so you can find the routine that suits your skin.
What do you use for a glow?