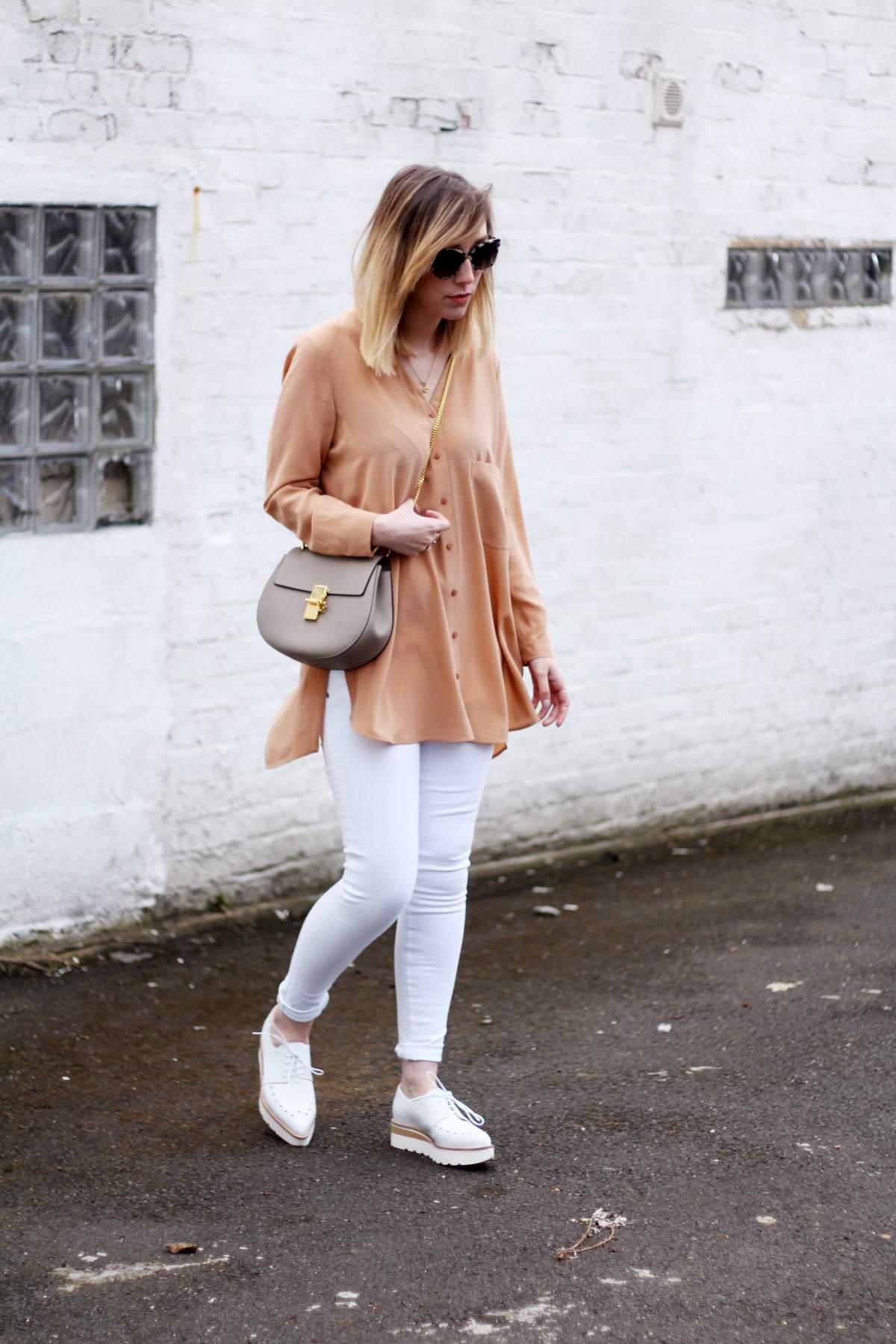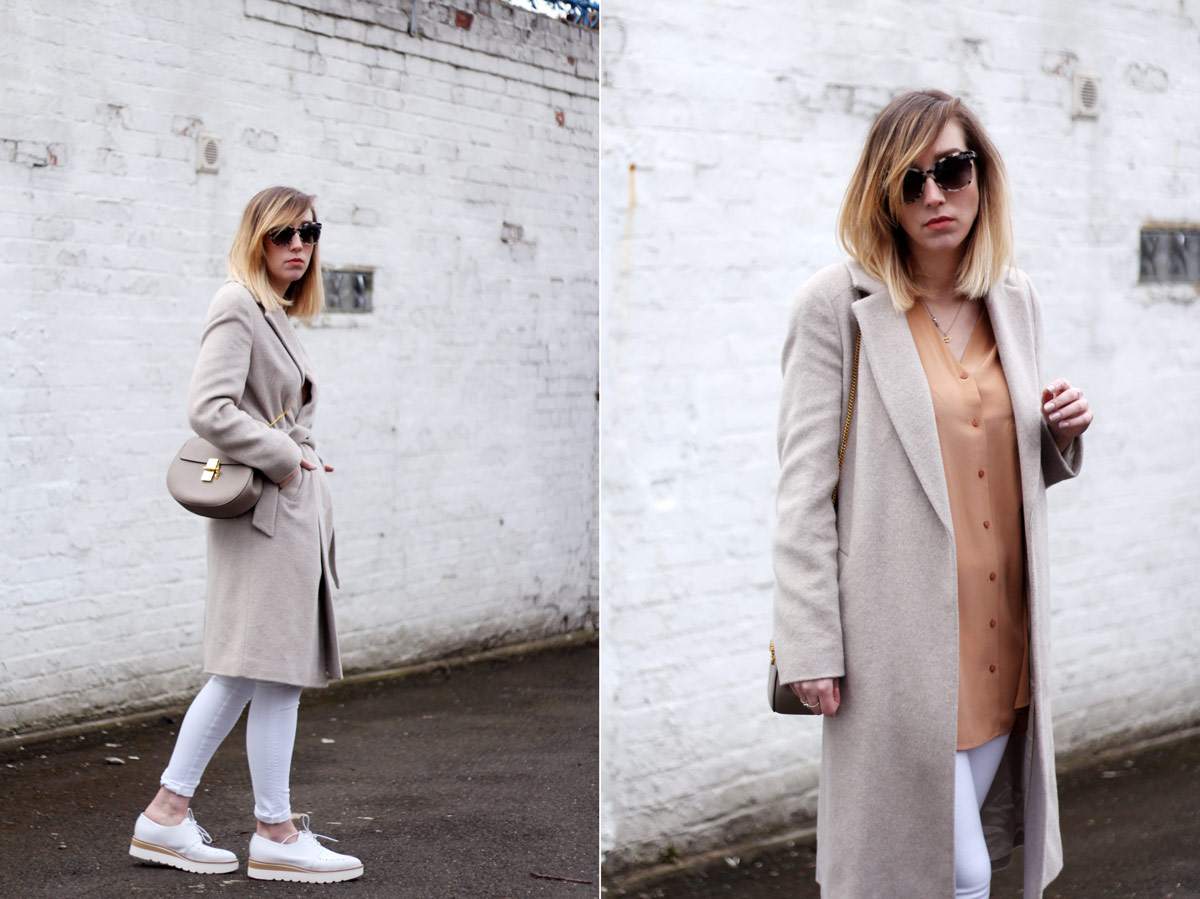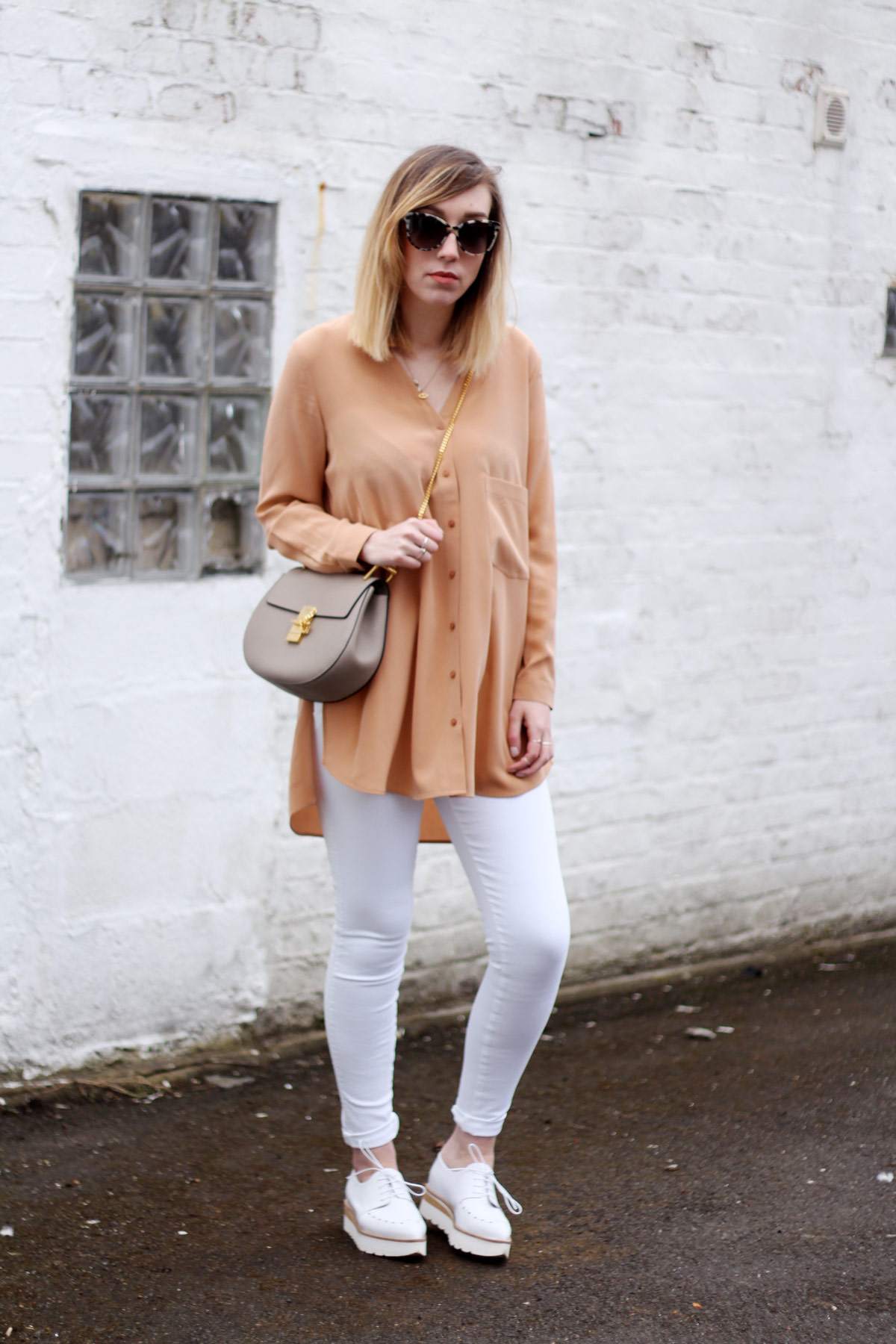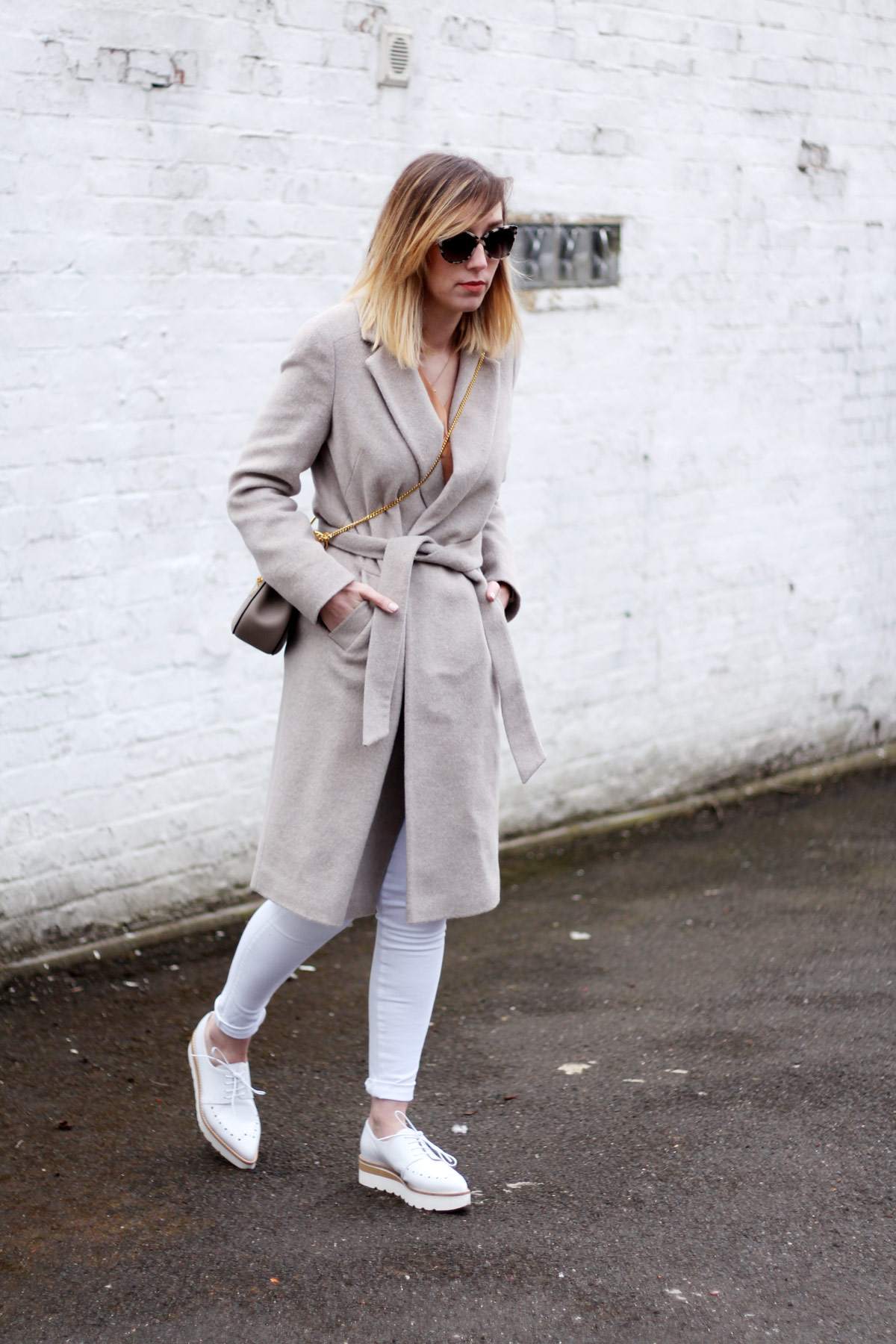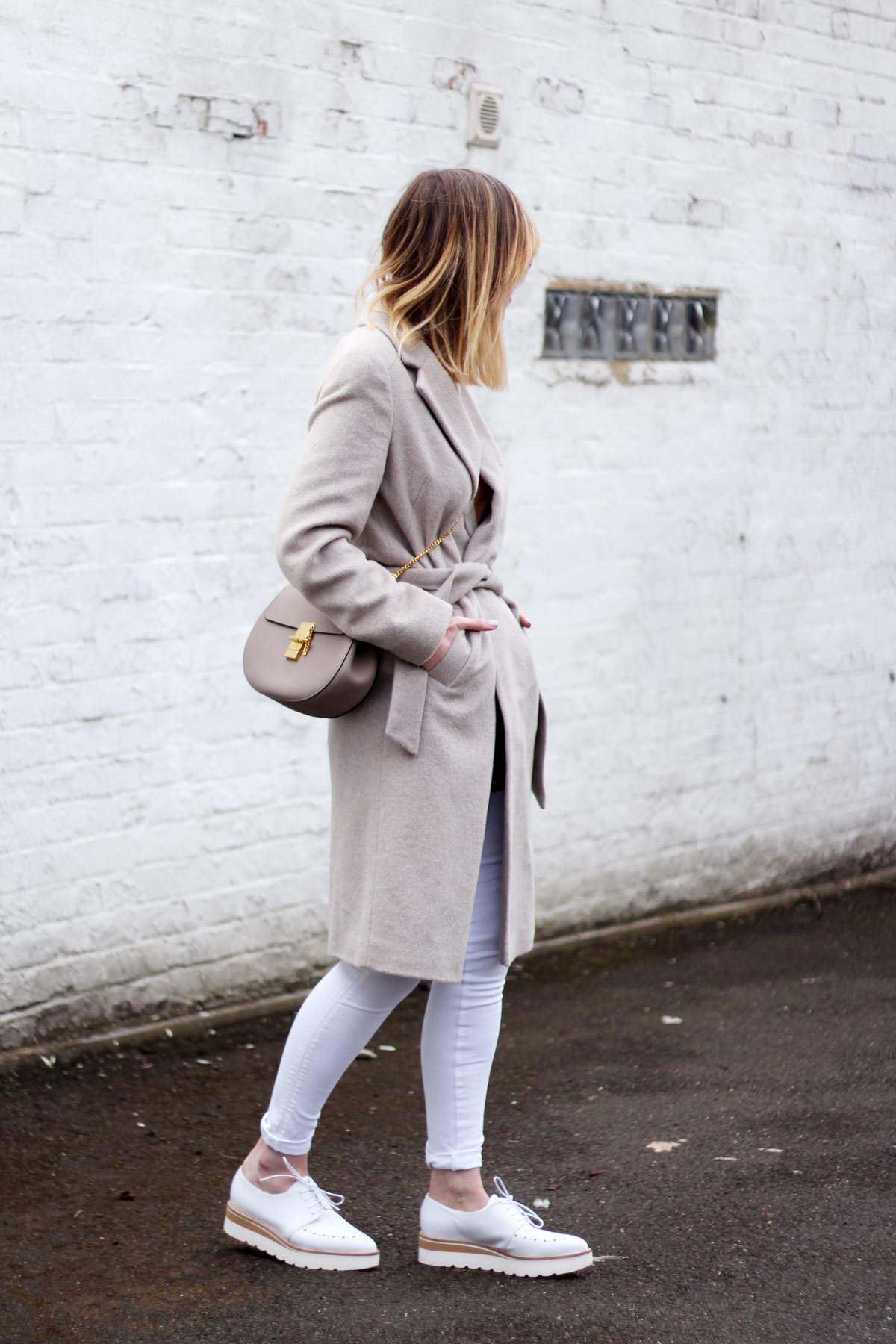 coat: M&S (old) | top: COS | jeans: Hudson | bag: Chloe | shoes: Alberto Zago via Zalando | sunglasses: Stella McCartney
Despite the fact that it was hailstoning yesterday – yes, hailstones in almost-May and heavy rain while I'm typing this – I'm feelin' rather Spring/Summer in this outfit.
I'd been on the hunt for some white jeans for a while now. My old ones were looking more grey than anything else so went in the bin a while back, so the wonderful Hudson Jeans stepped in and saved the day with this new pair. These jeans, as all higher end ones do, fit like a glove and are stretchy enough so they're ultra comfortable. I've got a post coming up soon about when to save and when to spend, and denim is always in the 'spend' category I think. I adore these jeans and I know I'll get a lot of use out of them for years, as I don't think white jeans are strictly for Summer!
Keeping on the white side of things, I wanted some Stella McCartney flatforms for ages but couldn't justify the cost when they weren't real leather. I understand her ethical stance, but it's just too much for basically plastic, so I went for these amazing pointed brogue style ones instead! I literally love the more menswear style of the details but they're a bit more feminine with the platform and the colour. They're insanely comfy, too!
Hope you're having a great day – it's nearly the weekend!
Helen x
Check out these amazing blogs: Kerry etc and Adventures of an Anglophile.