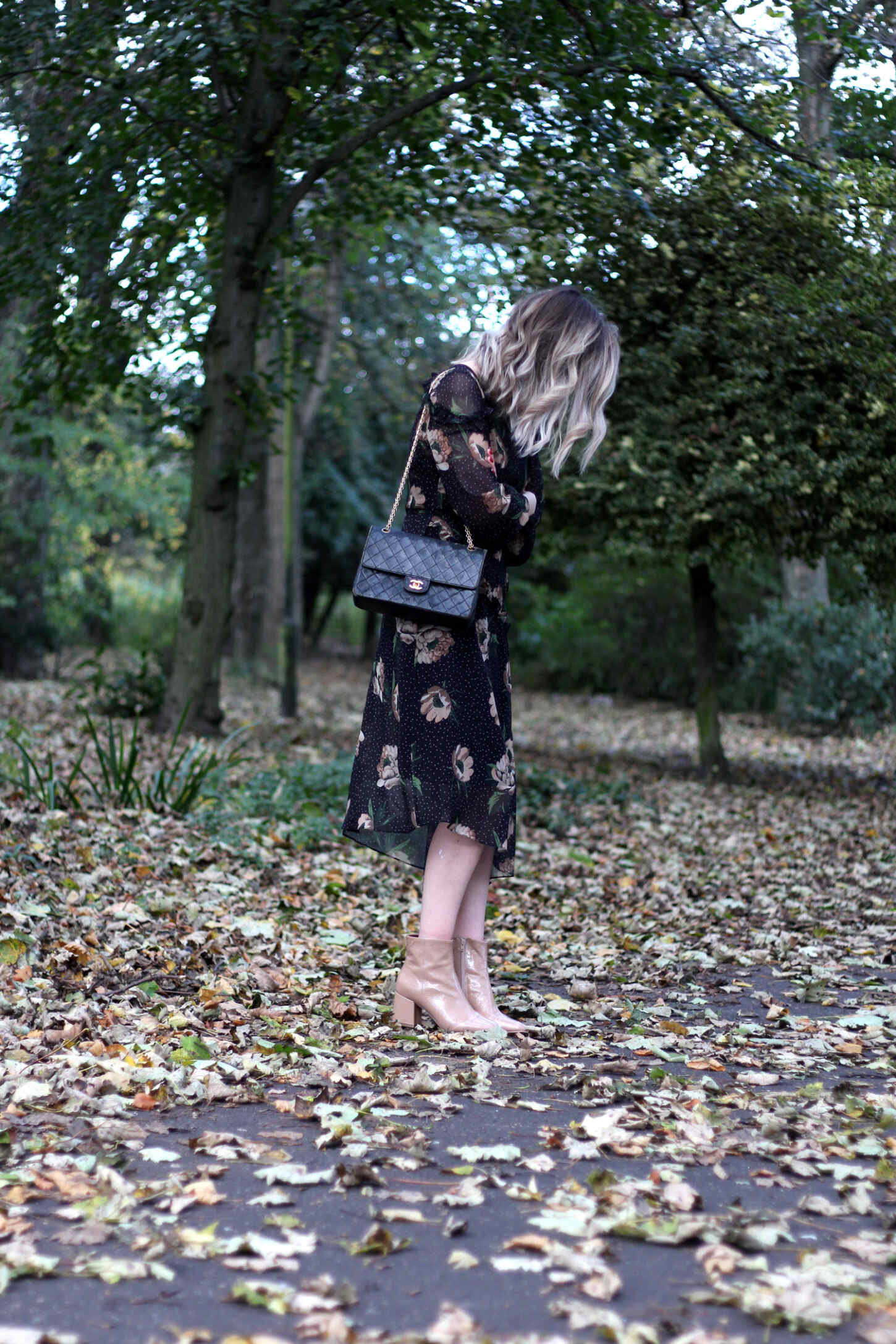 Yes, ladies and gents, here we have another 'Helen vs' because I apparently seem to struggle with a lot of things in sartorial world. Midi skirts and dresses have been having a bit of a thing for a while now and, although I've worn skirts before (here and here), dresses have been evading me a little as I find it hard to nail the style.
I'm not a huge fan of things pulling me in too much - I really don't like having hips - and I don't think I'm cool enough to pull off loose dresses. I also really like ones that have splits or some sort of detail so the overall length is still 'midi' but you can have a lil bit of leg coming through, so it doesn't cut me off too much. I'm also so fussy with prints - can you tell why this has taken a while?
In step Next, of all places, with this perfect floral number. It has the perfect length, colour, splits, print, sleeve length and overall style so I'm pretty much in love with it. The boots are from there too and I think the flowers and tone of the leather matches in perfectly!
Now that I've found one that I love and I know the shape that suits me, it's going to be so much easier to find another one as I know what I'm looking for - success!
Here's some that I'm thinking of snapping up or trying out: