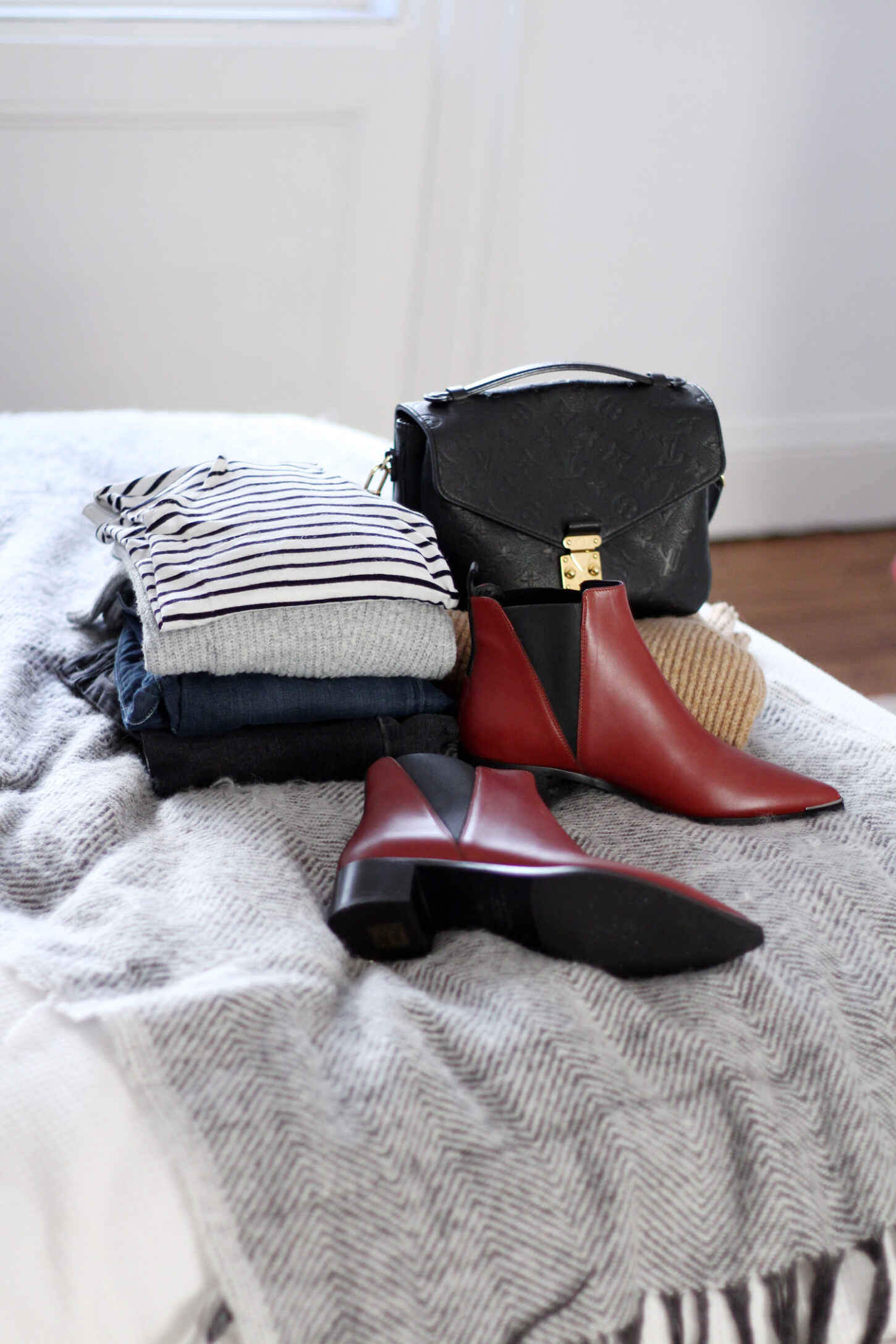 So, how do I want to dress this year? I've been giving it a lot of thought, as I've been going through my wardrobe, old posts and Instagram to try to assess what pieces I loved and what trends need to go. Through archiving old Insta pics, I discovered lots of old wishlists and inspo picks and, to be honest, the pieces and styles I've always liked haven't really changed. Minimal and simple outfits - the jeans, plain jumpers, a good white tee, blazers and oversized coats - have been my jam for, well, forever now, so I think it's a case of refining what I have rather than buying anything new straight away.
I feel like the first step I need to take is being happy with my body. You can wear the nicest outfit in the world and still feel rubbish about how you look, so my goal this year is to feel more comfortable in my own skin. I know what shapes suit me and what ones make me look like a giant frump, so I'm going to be going through my wardrobe and removing the things - or trends I may have given in to eg mom jeans - that don't make me feel great!
My three style inspirations: Anine Bing, Lucy Williams aka Fashion Me Now and Emma Hill aka EJStyle
So, what pieces would I like to add to my wardrobe?
I don't think I've actually bought that much over the last 12 months - at least in comparison to the borderline-hoarder shopping sprees I used to do prior to 2017 - so I will continue to think carefully about the clothes I want to actually spend money on. In previous posts, I've spoken about massively cutting down my wardrobe and this mental attitude seems to have stuck with me. The idea of spending hundreds of pounds a month on ASOS or Topshop or Primark hauls just doesn't appeal to me in the slightest.
So, with that in mind, I only want pieces I love in my wardrobe. Even if I replace something with an item of better quality, everything needs to be adored and more importantly, actually worn. Now, I do struggle with this a little as I work from home so I often just throw on a pair of jeans and a jumper, but I still want those jeans and jumpers to be ones that fit like a dream.
1. The Perfect Check Blazer
H E R E | A little while back - as you can see in this blog post - I did buy a super cute check blazer and wore it to death in Summer. I don't feel like the quality was very good, however, to it fell apart pretty quickly. This year, I'm looking to upgrade mine and the Anine Bing one ticks all of the boxes for me!
2. Patent Boots
H E R E | Another Anine Bing item, but that's only because they're the boots that kicked off my lust for all things patent! I'm dying to add a pair of shiny leather boots to my collection this year, so I'll either be saving up for these bad boys or finding some cheaper alternatives.
3. A Bomber Jacket
H E R E | I love the simple look of a white tee, high waisted jeans and a bomber jacket for Spring. It just looks so perfect to me! I can't decide if I want black or khaki or padded or silky, but I will be picking up some sort of bomber this year I think.
4. High-Waist Black Jeans
H E R E | I recently purchased the Weekday Way jeans in the ASOS sale for a mere £16 and I am so in love with the style! High waist jeans were never my jam previously, but finding the ones that fit perfectly has completely changed this for me. They just pinch me in in all the right places, so now I need to add the black (or maybe washed black) ones to my collection.
5. Chloe Faye Bag
H E R E | Yes, I'm talking about this bag again because I didn't manage to pick it up last year, so this year is 100% the year it joins my bag family. The large tan bag has been on my lust-list for such a long time now, and I'm not fussed if the Faye bags are going out of style, it needs to be mine!
6. Something Leopard Print
H E R E | I've got stripes and a couple of polkadots in my wardrobe, but leopard print is something that's really been playing on my mind recently. I stumbled across this jacket and I can say without any doubt that I'm head over heels for the print. I've got an old pair of leopard boots that I barely wear, so maybe I'll drag those out too!
7. Chanel Ballet Flats
H E R E | Another item that's been on the want list for years. - maybe since I was a teenager? I would absolutely kill for the cream and black ones and, providing they don't have yet another price hike, I may have to put my pennies aside for a summer purchase.
8. Dainty Jewellery
H E R E | I got some Missoma necklaces in the Black Friday sale (here and here) and Phil bought me a roman coin for Christmas, but it's well and truly accelerated my love of jewellery. This pretty Monica Vinader necklace is next on my list, as well as this beautiful (and affordable) star from Etsy.
9. A Silk Shirt
H E R E | I picked one up from Sezane ages ago and it was such a perfect fit, but unfortunately a bit more see-through than I wanted so I sadly had to return it. So, this year is the hunt for the perfect off-white and black silk shirts. I'm hoping I can find a pretty vintage one, otherwise I will have to do a lot of trying on in the high street stores I think, as I don't want to spend a fortune.
10. Wrap Dresses
H E R E | Yes, I'm still on that hype. They suit my body shape quite nicely and I'll be perfectly honest, I always feel good wearing them. My first Realisation dress made an appearance in my wardrobe last year and I just loved it, so I'll be keeping my eye out for a select few additions this year.