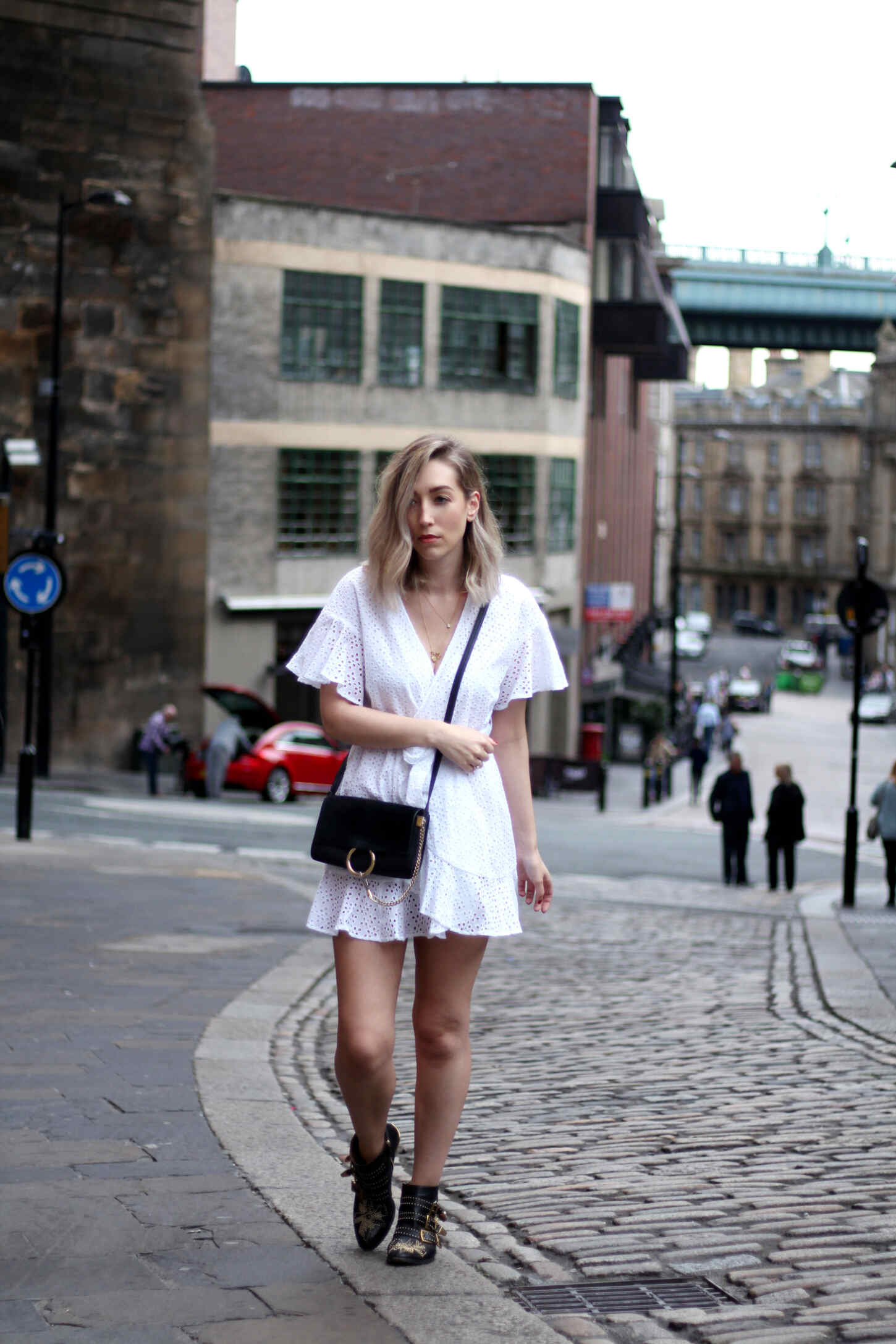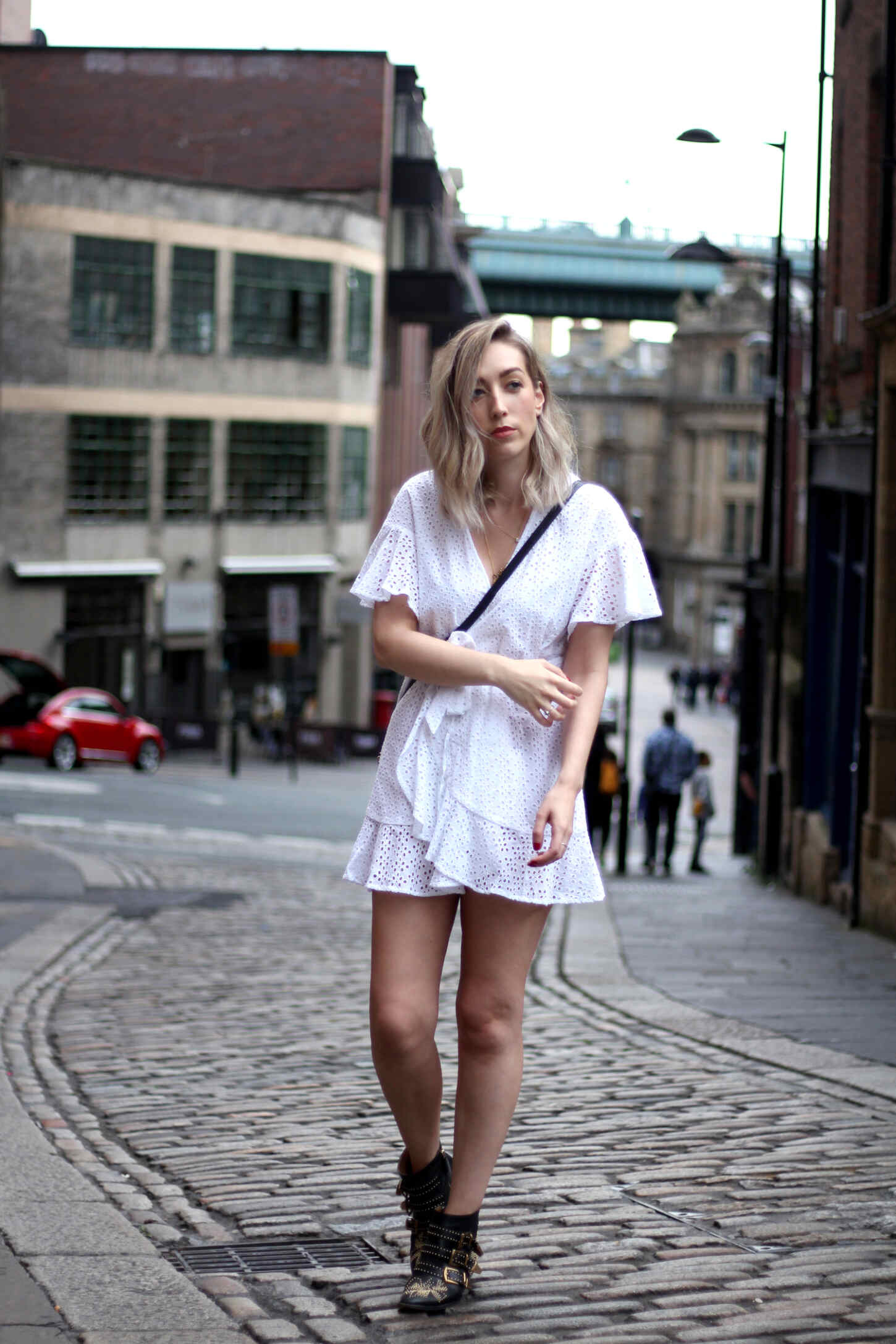 I really don't want to say that it is. Every day I wake up hoping that there's going to be another day of sunshine, that somehow I'll be able to get my legs out and that the false tan I desperately applied would actually be seen by anyone else but myself. But, due to a combination of both living in the UK and up North, I feel like Summer may have possibly maybe come to an end...
Now, don't get me wrong, I'm still very much in love with my summer dresses (like the one in these photos) but wearing it felt sort of wrong, as I feel like everyone has already bypassed summer and are cracking out the burgundy hues and dreaming of hot chocolates on rainy days. Am I looking forward to these things? Of course. There's a pair of beautiful Saint Laurent boots in my wardrobe just dying to be worn and that burgundy Chloe Faye is on the top of my wishlist, but do I want this to happen sooner rather than later? No.
I feel like the only proper sunshine I've had is when I went to Italy in July and I didn't really bring the sunshine back with me. Despite actually having some more Autumn and 'transitional' content coming up, I really do wish I could maximise my summery outfits and have another month of them on the blog. But unfortunately I don't think that's going to happen.
So, what shall I do with my outfits in the meantime? I'll be teaming more summer dresses with blazers and boots when the weather gets a bit chillier, I'll be wearing sandals with jeans so there's a good balance of warmth, I'll be shoving on a tshirt underneath strappy dresses and maybe adopting a few midi lengths on the way (we'll see if I can get any to suit me!). This Autumn will be a serious blazer
Have you thought about your style for this Autumn/Winter period? Here's a few of my favourite transitional picks: