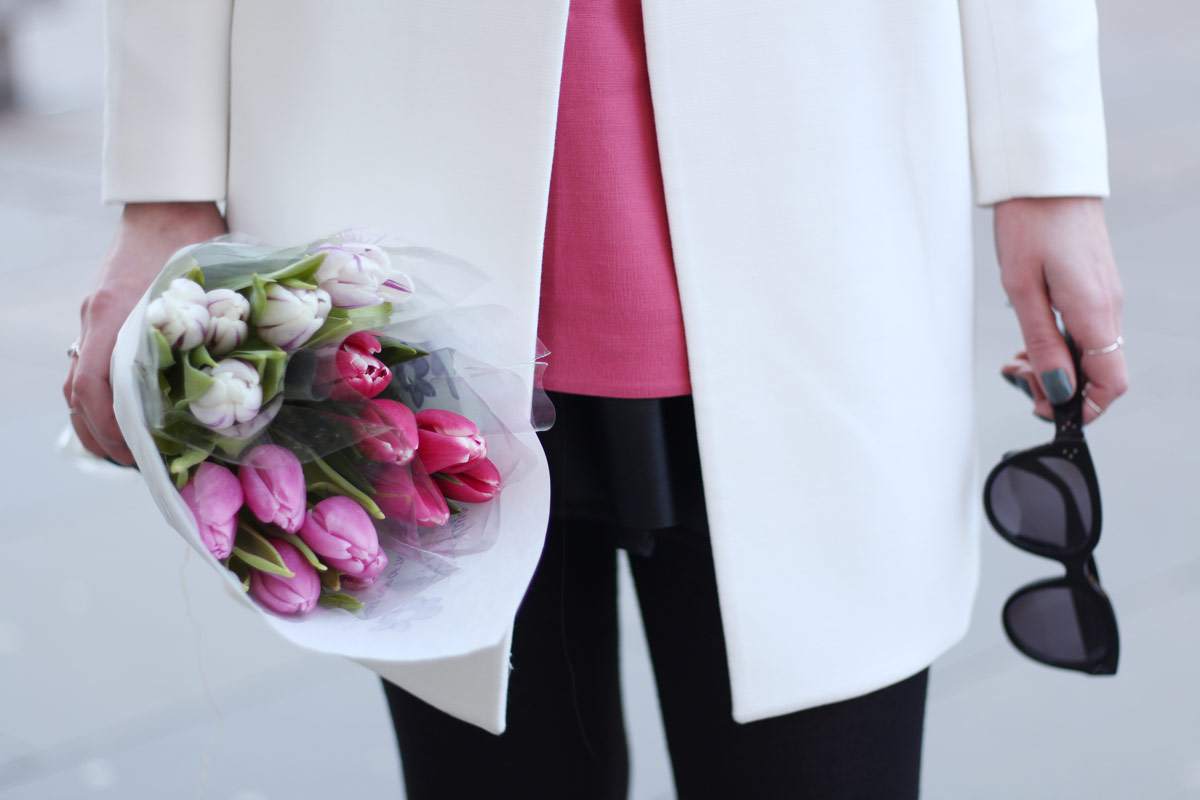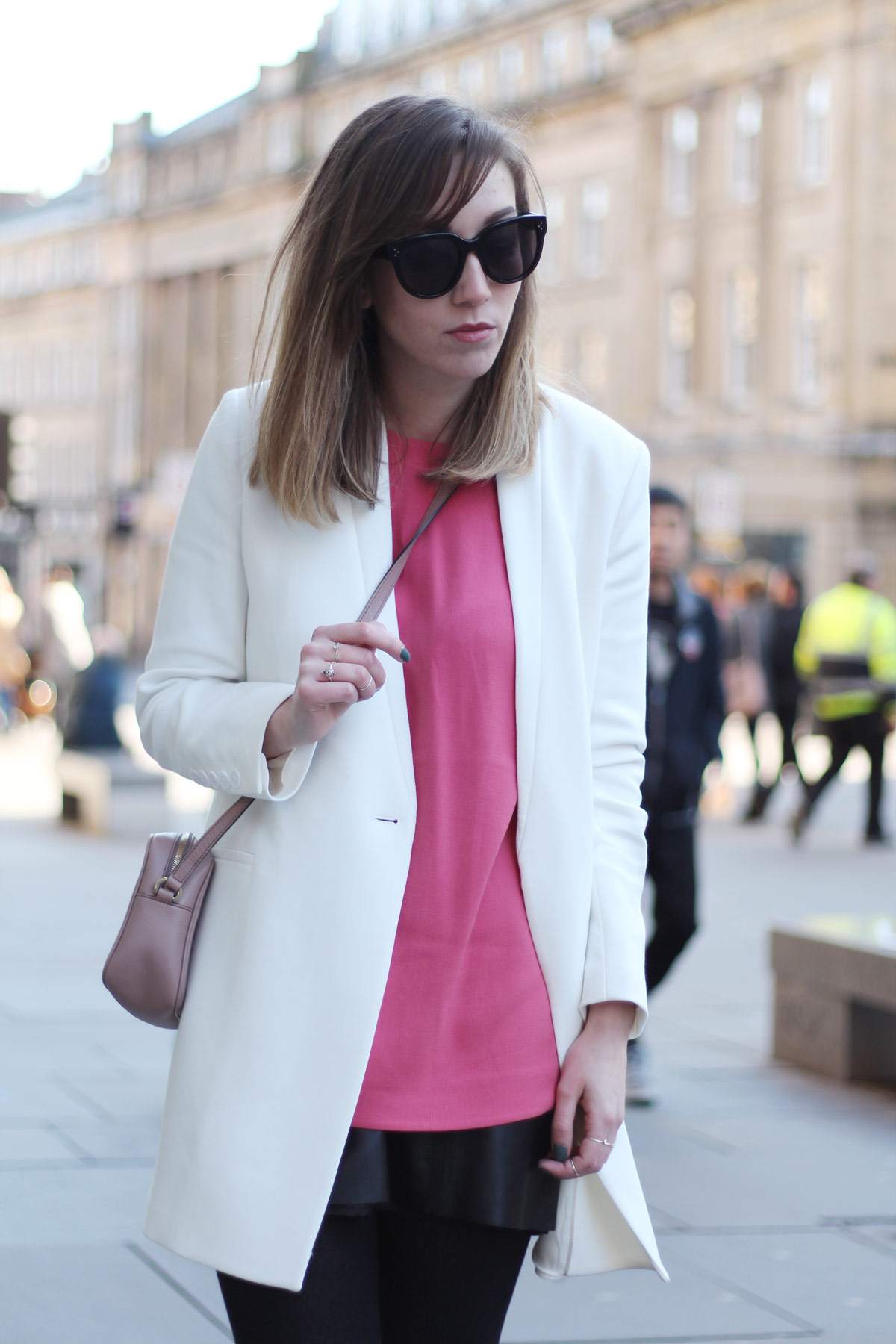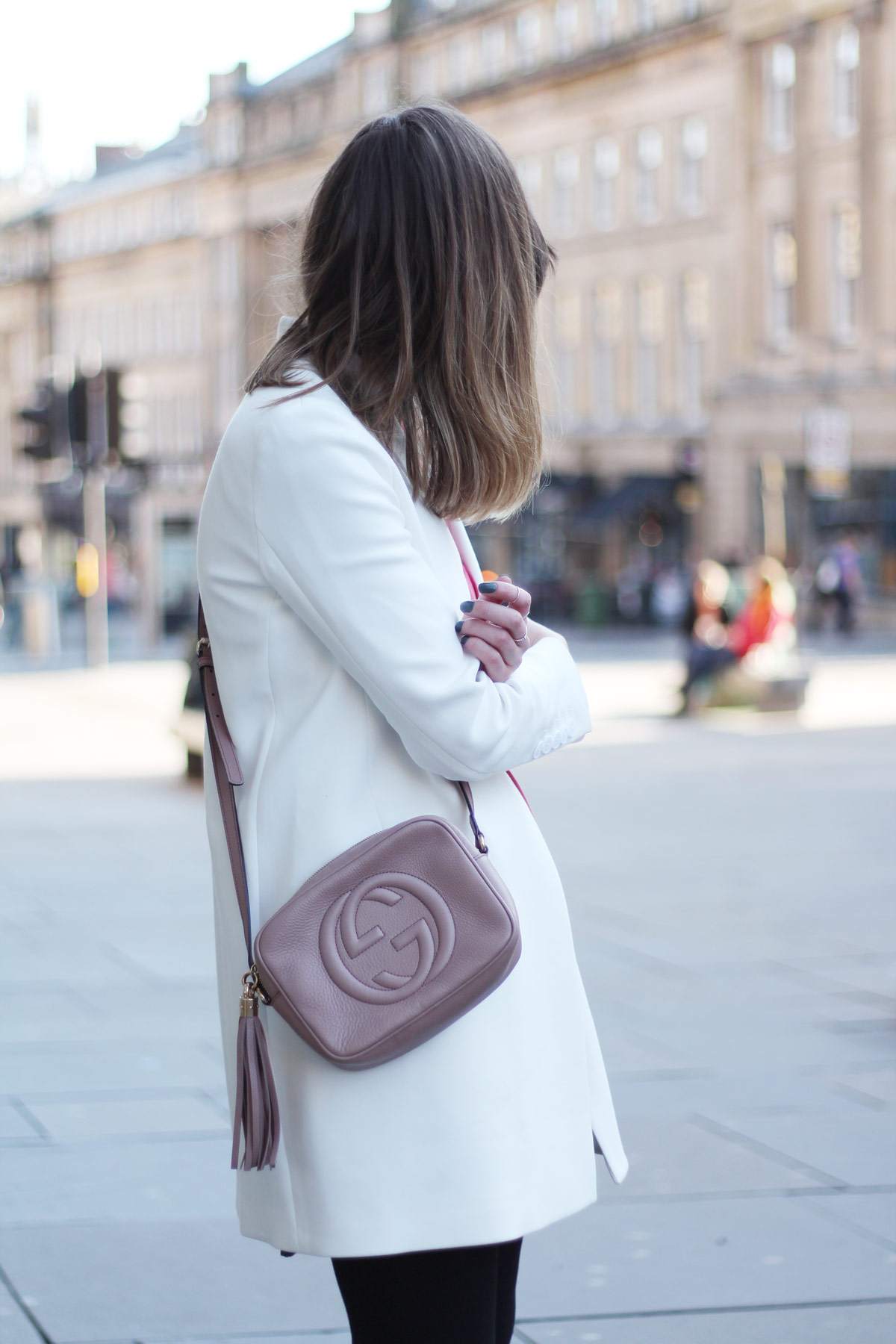 Jacket: Jigsaw | Top: Jigsaw | Bag: Gucci | Shoes: Topshop | Sunglasses: Celine
I feel like I haven't posted outfit snaps in ages, but it's because I was waiting to get these ones done! I've teamed up with Jigsaw for this one as part of their Lived Not Modelled campaign and it's one I can totally get behind. The concept is that the clothes are actually wearable, not viewed on a model or a catwalk, but something that is part of every day life. I, of course, am totally behind this. As someone who needs clothes to be functional yet stylish, comfortable but classic, I always shop with a longer term goal in mind and rarely buy something I will only wear for a season. So, the clothes I pick out have to last, fit properly and have to be, as the campaign suggests, lived in.
After trying out these Jigsaw pieces and looking through their website, I can see how the brand really takes this concept on board. I always thought Jigsaw were a brand for the professional woman who needed smarter wear for work or drinks after the office, but their collection is full of pieces that totally capture my style. Everything is a bit minimal, structured or well tailored, using beautiful fabrics with a range of wardrobe staples to one off must-haves. I can 100% see myself going back to Jigsaw – they have trousers and blazers that I am obsessed with!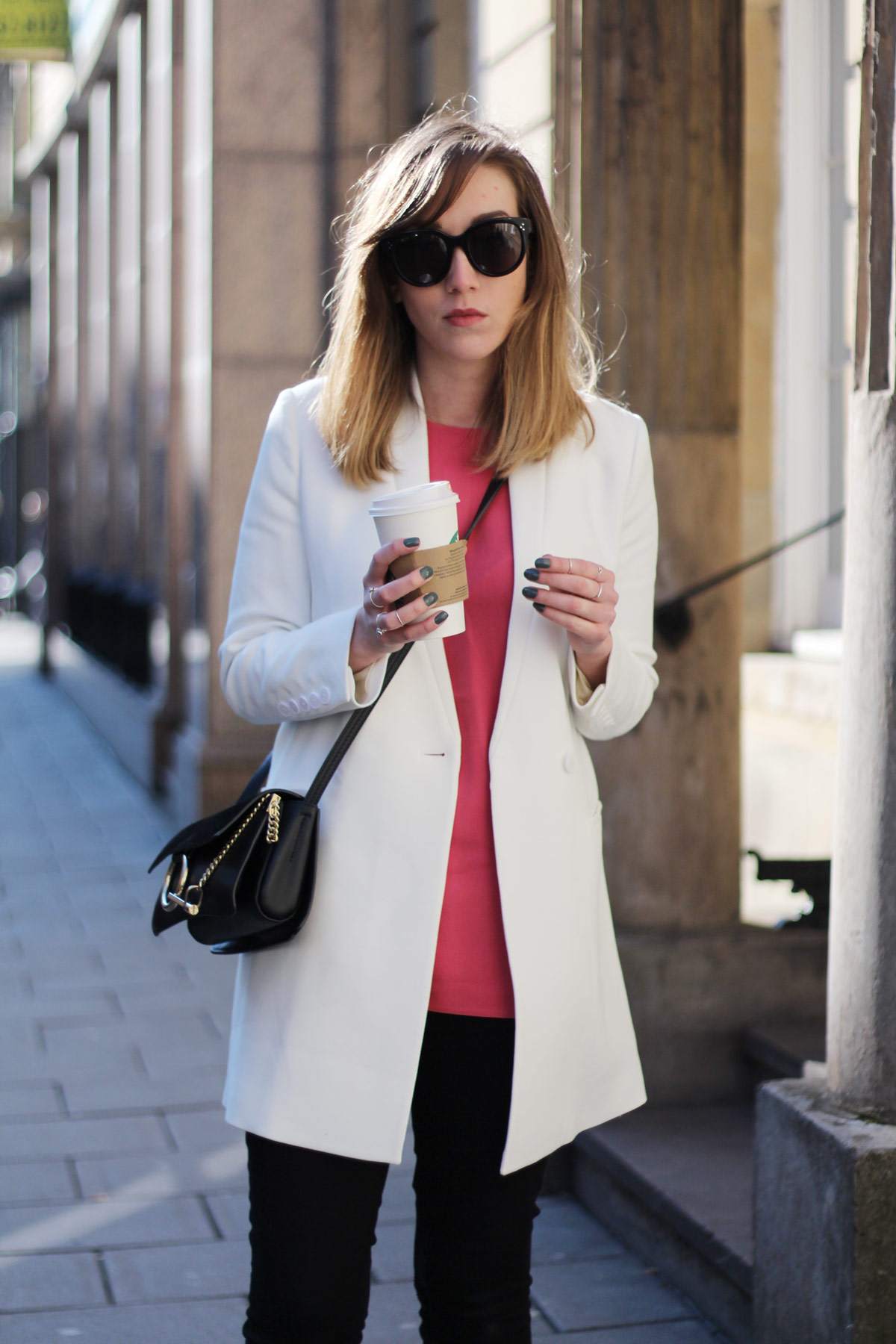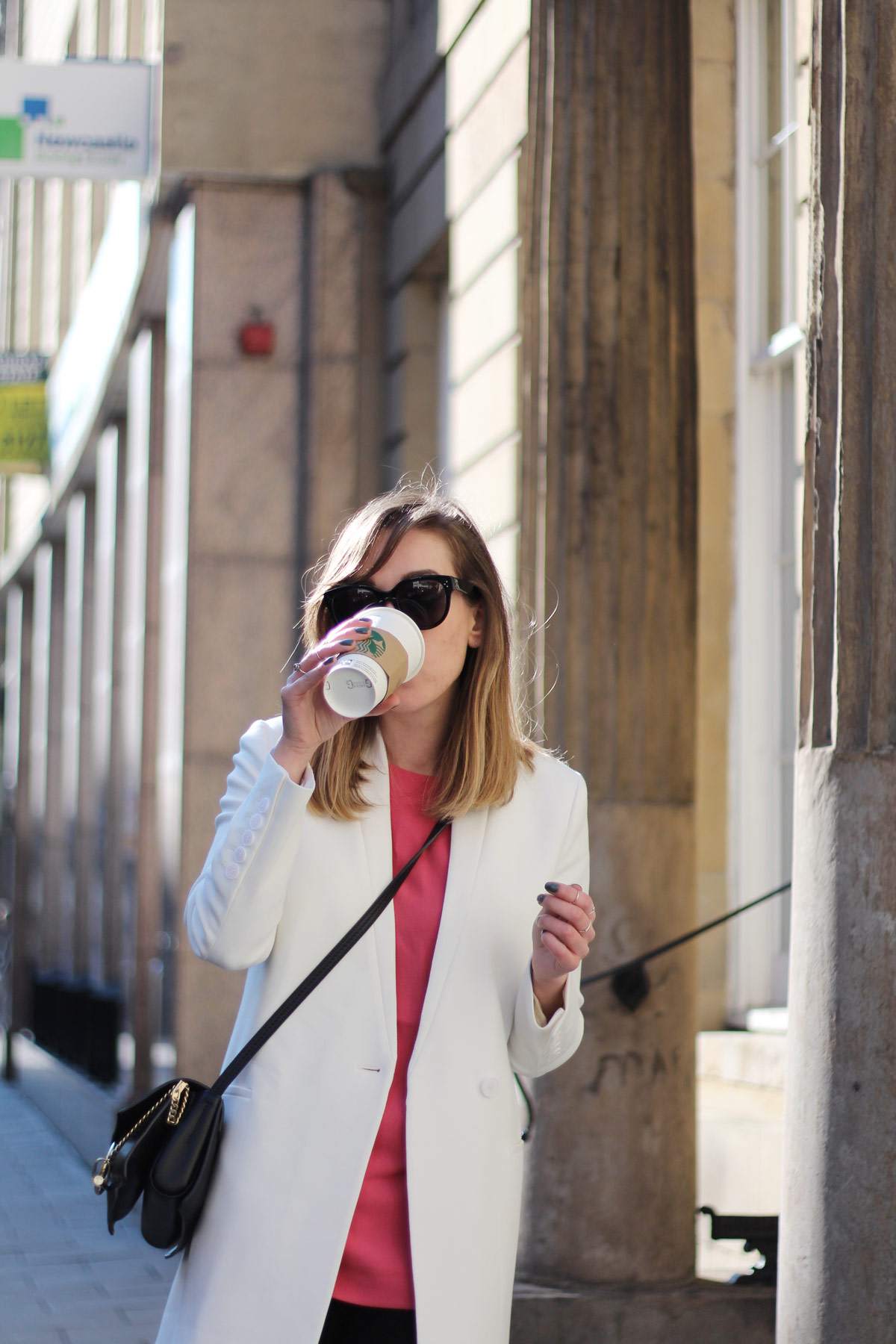 Jacket: Jigsaw | Top: Jigsaw | Jeans: J Brand | Trainers: Jigsaw | Sunglasses: Celine | Bag: Chloe
I decided to style this jacket and top two ways; one to show how it could look with heeled boots and a skirt in a more 'dressed up' kinda way and one in a way I'd run around town doing errands in. The top is a great update for Spring and a lovely way of injecting some colour into a wardrobe, something I'm usually quite shy to do. The jacket is such a staple and would look great with absolutely everything, from trousers at the office to a dress in Spring, trainers to heels – it would work so well in every wardrobe. I think everyone needs a good pair of plain white trainers, so these leather ones are the perfect way to add this classic style to your wardrobe – plus the leather means they'll last way longer and be easier to clean off any scuffs, too.
Are there any pieces you're after that fit the Lived Not Modelled bill?
Helen x
Check out these amazing blogs: Kerry etc and Adventures of an Anglophile.