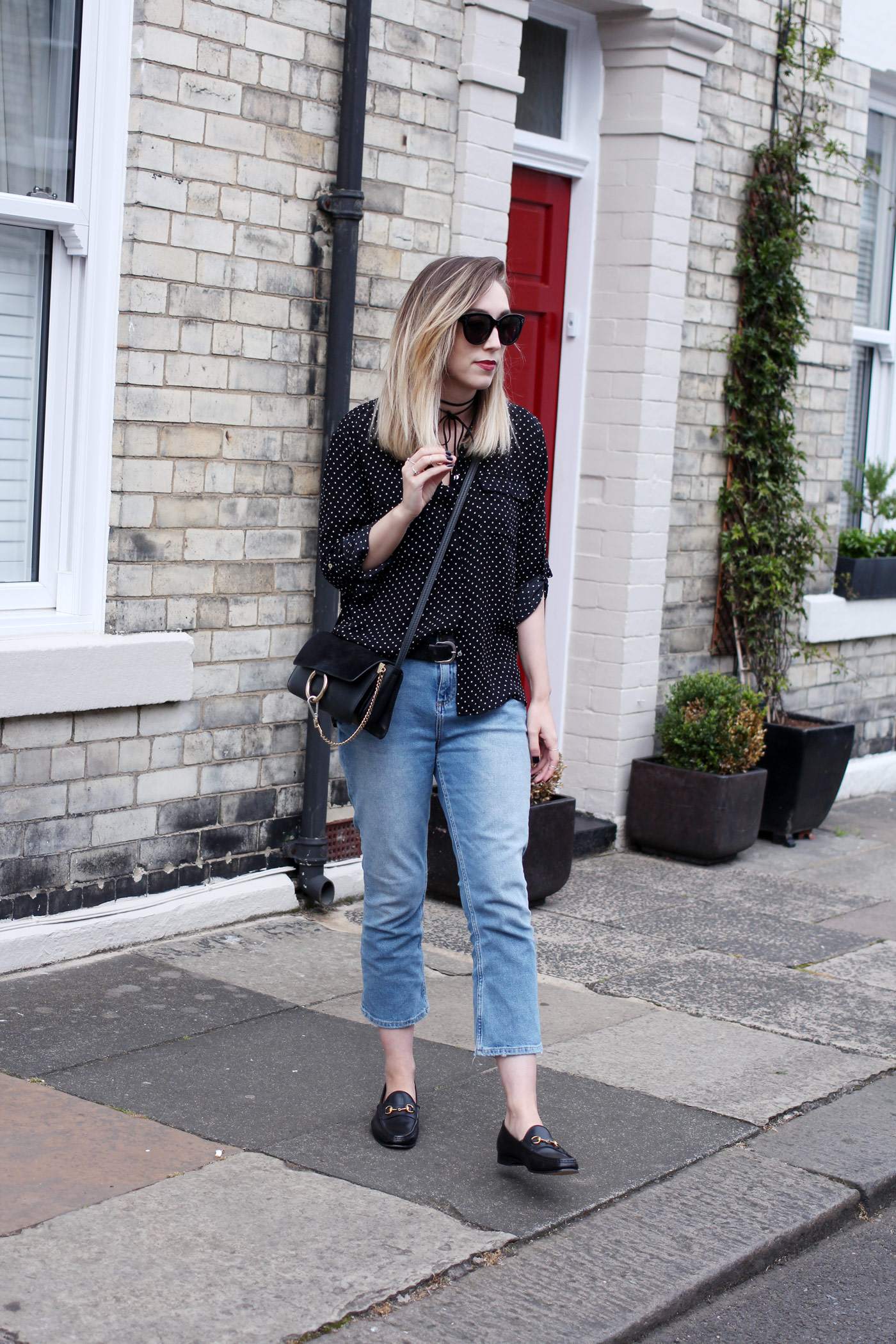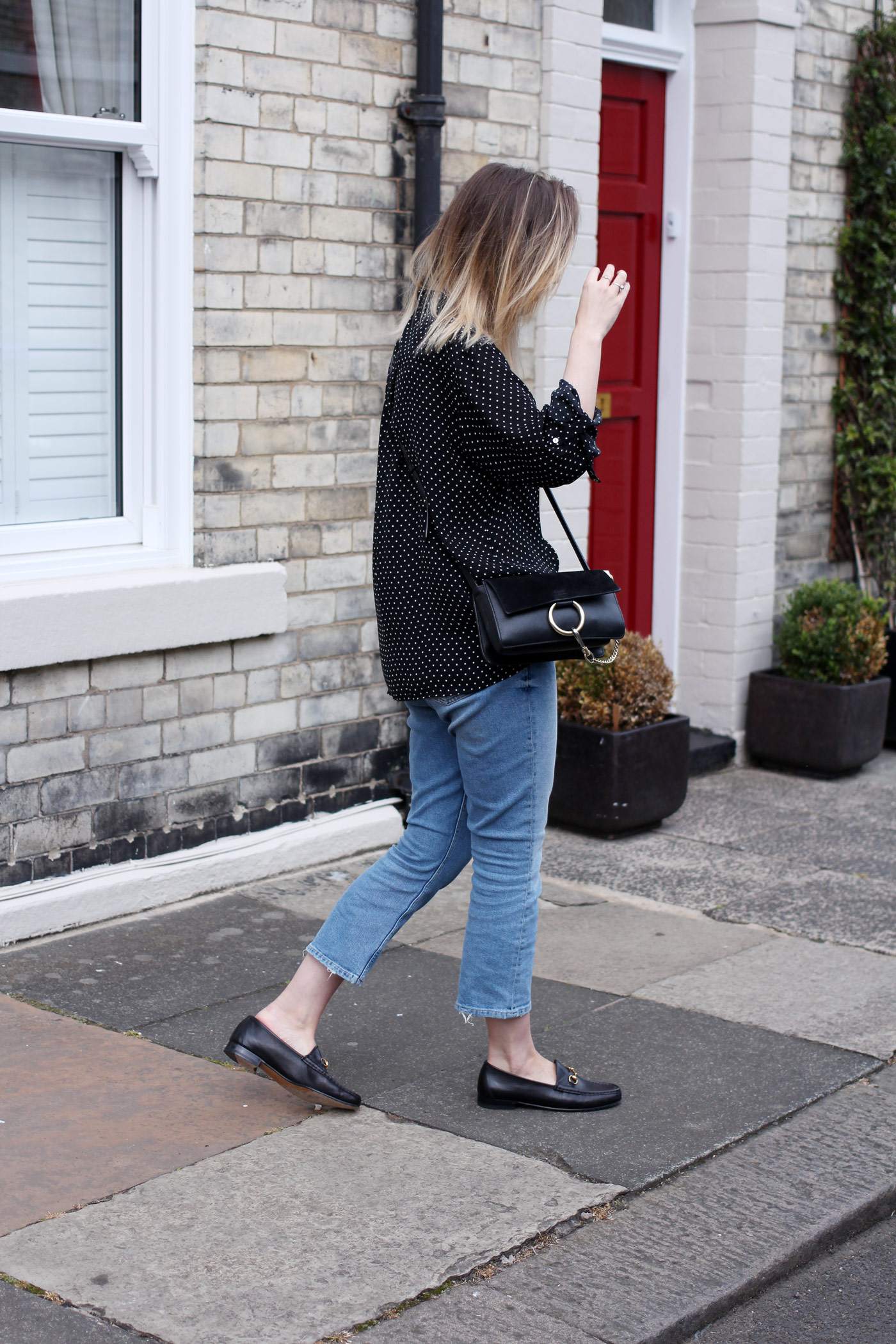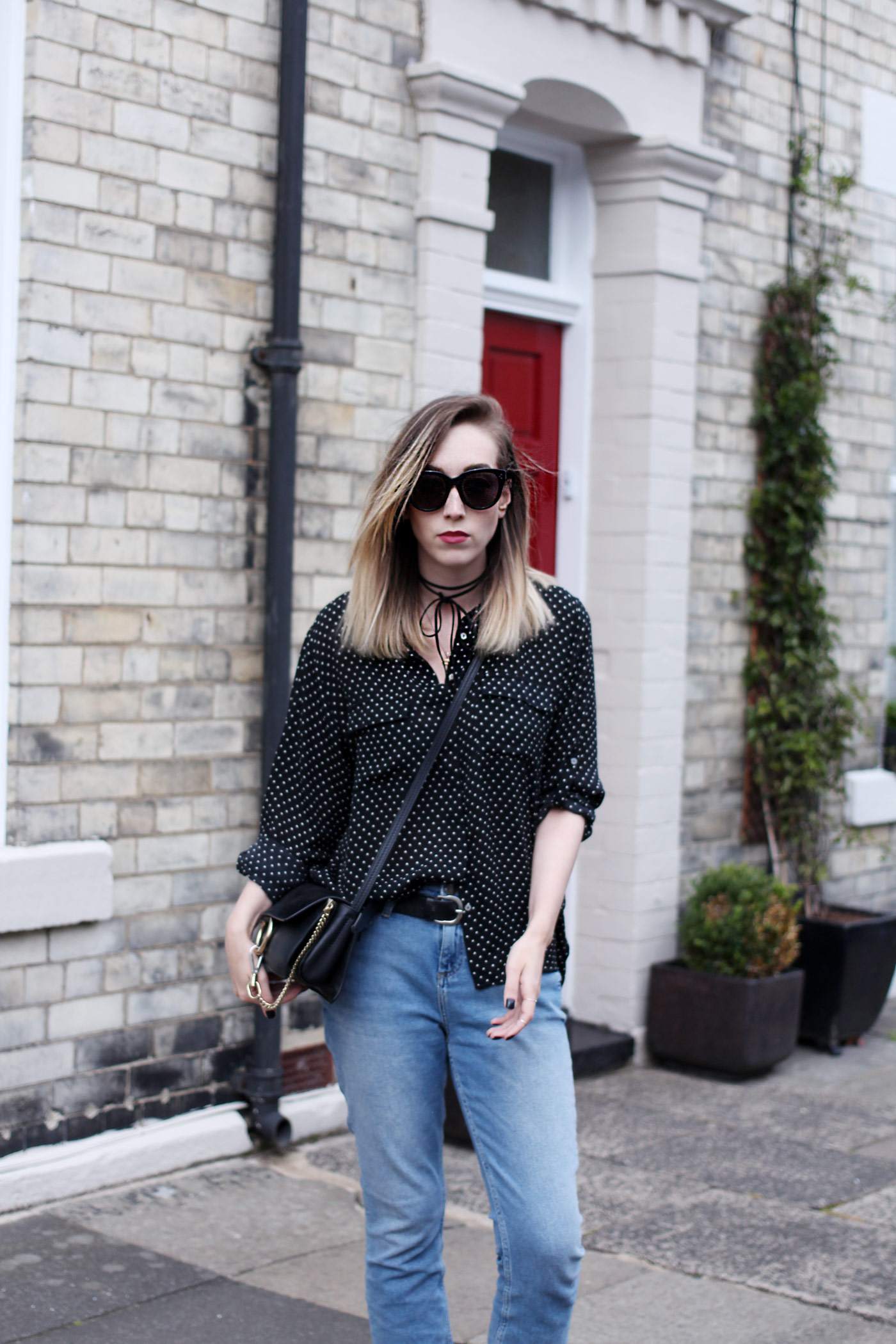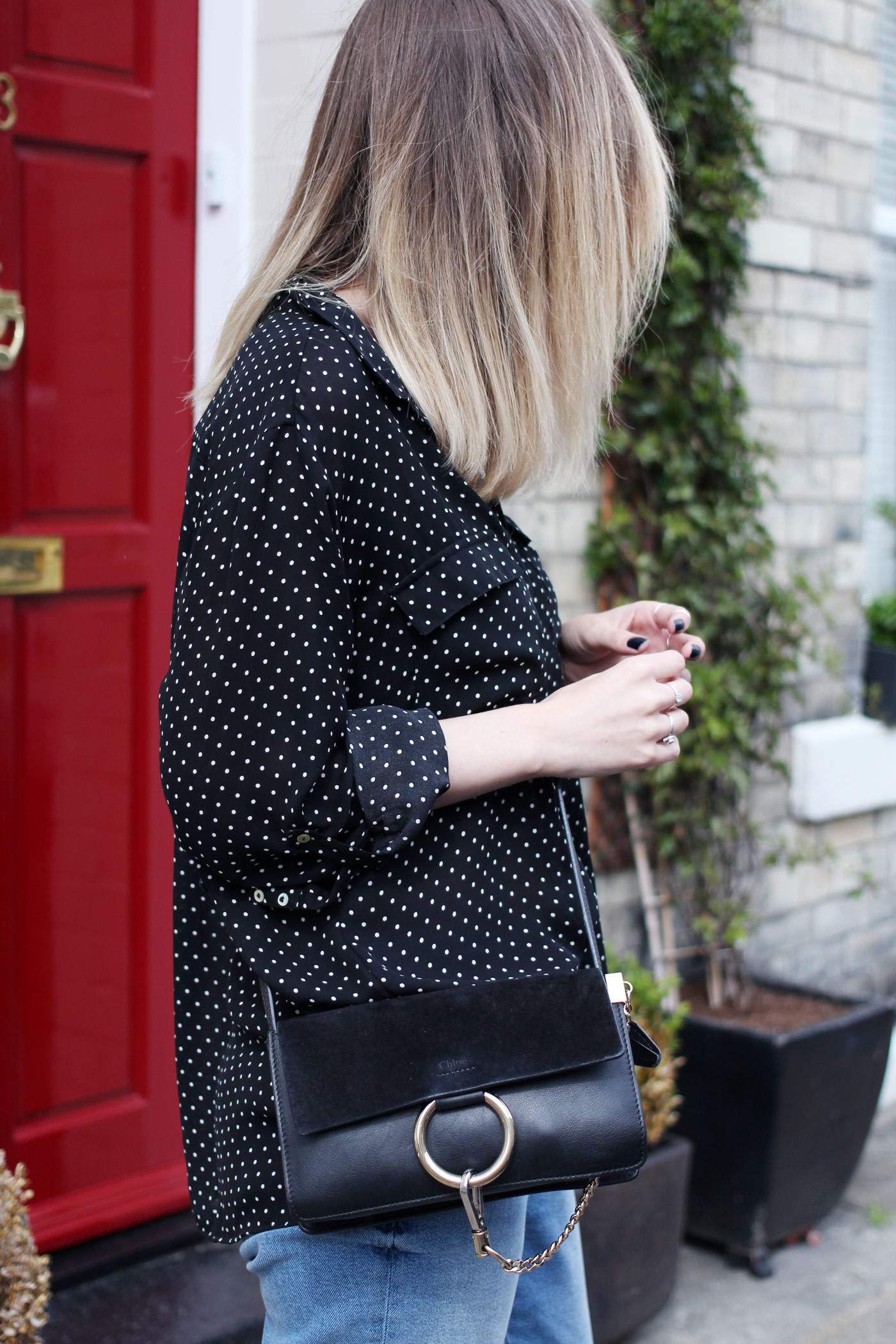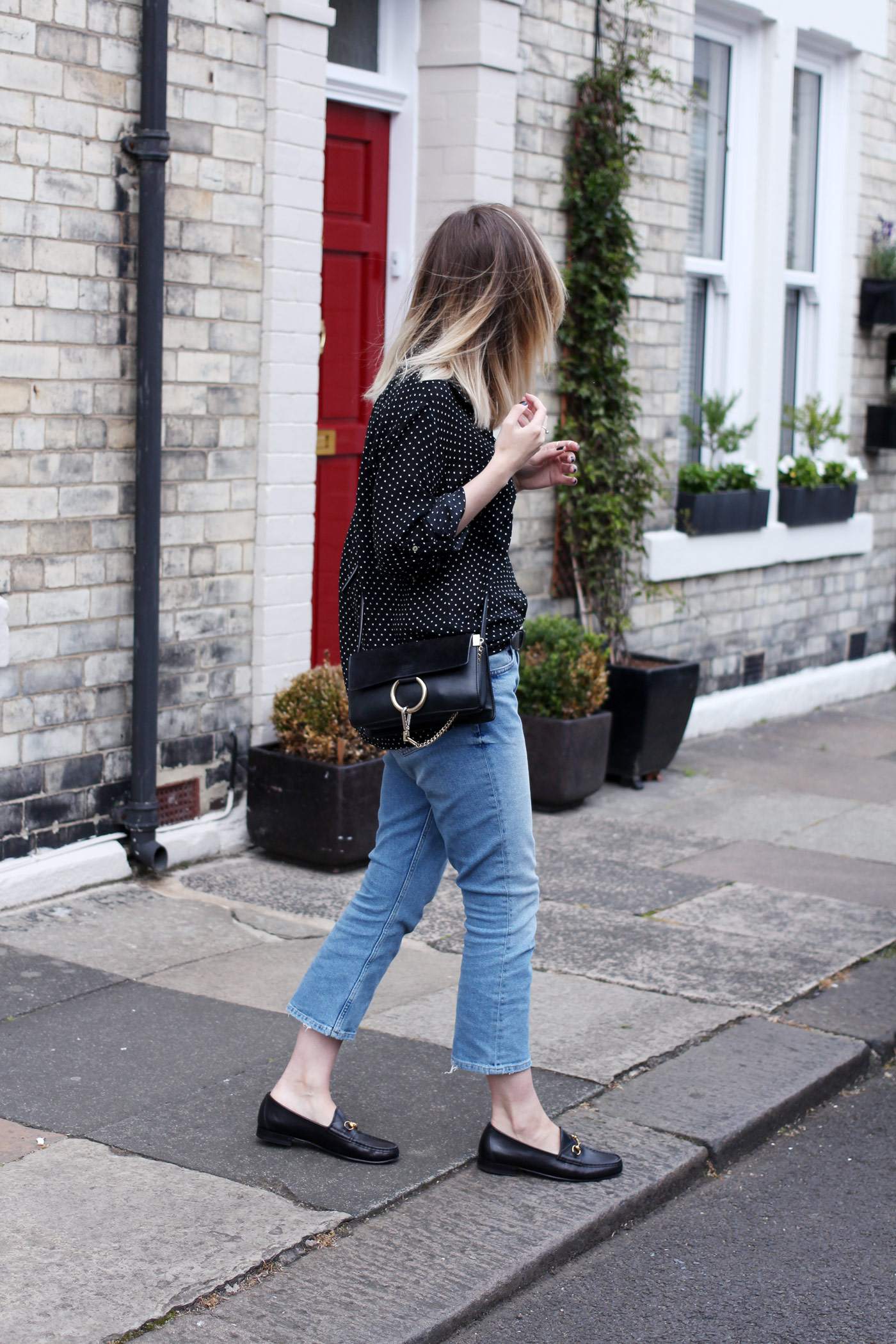 shirt: Zara | jeans: BDG Jeans | shoes: Gucci | bag: Chloe | sunglasses: Celine
Hello! Yes, back with a new outfit though I intended to shoot a couple and we were defeated by the rain. Good old British Summer, ey? This has been my go to look lately as I've been head over heels obsessed with these jeans. Can you believe I got them for just over £10? I know I always go on about my high end denim being the best fit, and it still is, the the BDG range in Urban Outfitters has been a very close second if I want something more a) accessible and b) affordable. They fit so well and, even though this style probably isn't the most flattering on me because it makes my thighs look bigger, I actually don't care because they're so comfortable and easy to throw on. Yay for cheap(er) denim!
Anyway, I really need to get my butt into gear with blogging. I've been very uninspired and dare I say a little bored with the whole blogging world recently and it's really starting to bring me down. I think it's a travel hangover left from Venice because I really adore putting travel and lifestyle content together, but can't afford to jet off every month so I'm childishly begrudging the rest of my content! I really need to plan everything out, so I think I'm gonna take myself to my boyfriends office today so it forces me to get some work done! Hope you all have an amazing day – it's nearly Frida! Oh and I'm off to London tomorrow, so make sure you add me on Snapchat (thelovecatsinc) to follow me around for the day.
Helen x
ps. Check out these blogging babes: My Debeauvoir Diaries, the Anonymous Beauty Blogger and Cherry Pie!