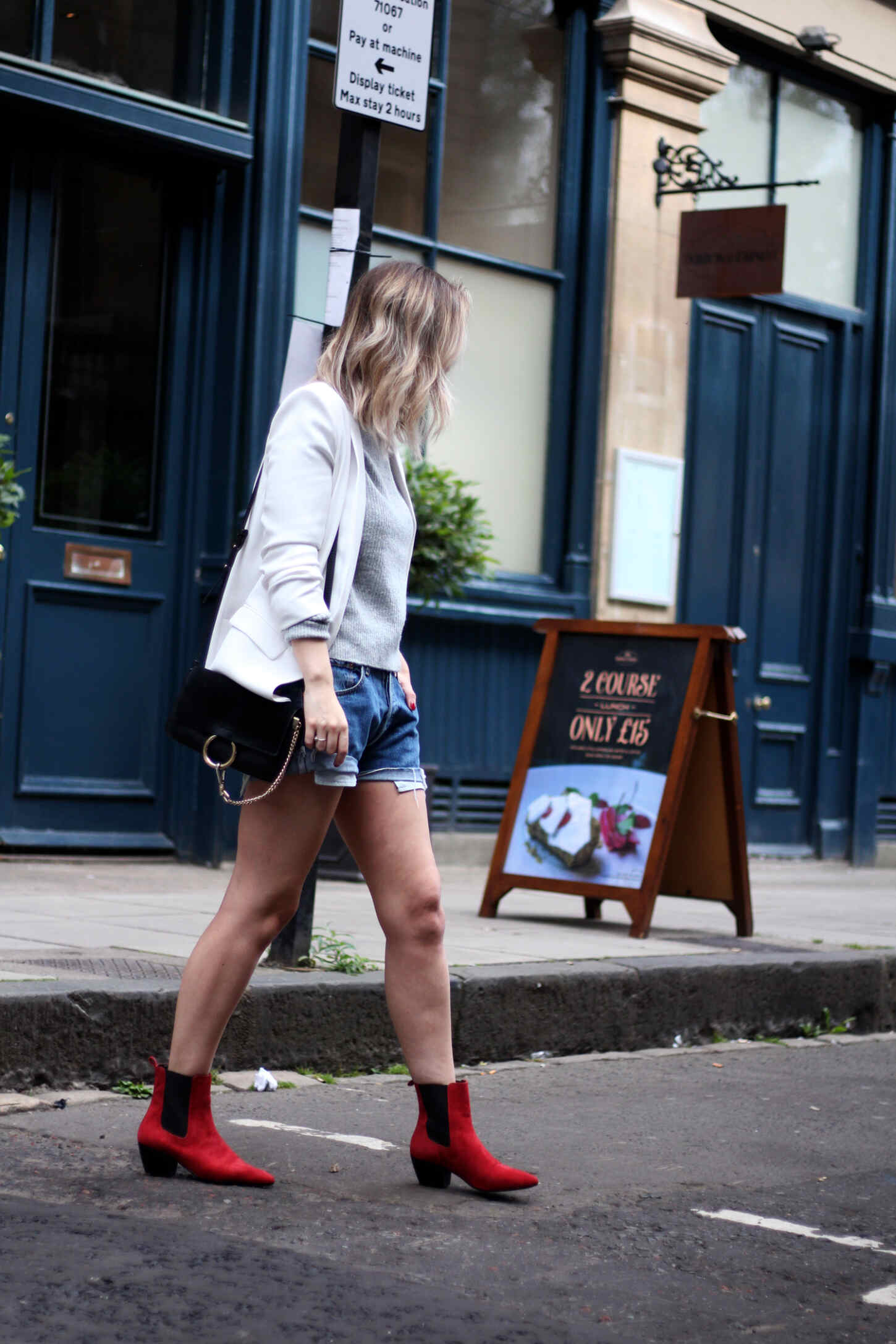 I spoke in a recent post about Summer being over and how I was partly sad, but also kinda happy as I really love knitwear and blazers (read more about that in this post) and boots and coats. Since then, the weather seems to have dropped and it definitely feels like Autumn in the air.
Now, I'm in a weird mood right now where I sort of don't know what to wear and I hate everything in my wardrobe as it's not warm enough for Summery looks but not cold enough to crack out the faux furs and heavy wool coats yet. So, what is a girl to do in this time of uncertainty? Stock up on knitwear, of course.
I've bought myself the grey knit I'm wearing in this post (very cosy), this gorgeous red knit from & Other Stories, as well as a super cosy cream cardigan which my boyfriend thinks I look like a little grandma in, but I've still got a long line of items I'd love to add to my wardrobe.
A while ago, I got rid of 90% of my knitwear as it either didn't fit properly, or it looked/felt cheap and I wanted to replace it with something better quality. I'm still undecided whether I should go down the cashmere (in the sale!) route or not, as part of me can't be bothered with the washing, or if I should just stick to soft high st knits. Aaaanyway, I have been trawling online stores for things I love so I thought I'd share them in my edit below:
The Knits to Buy Now