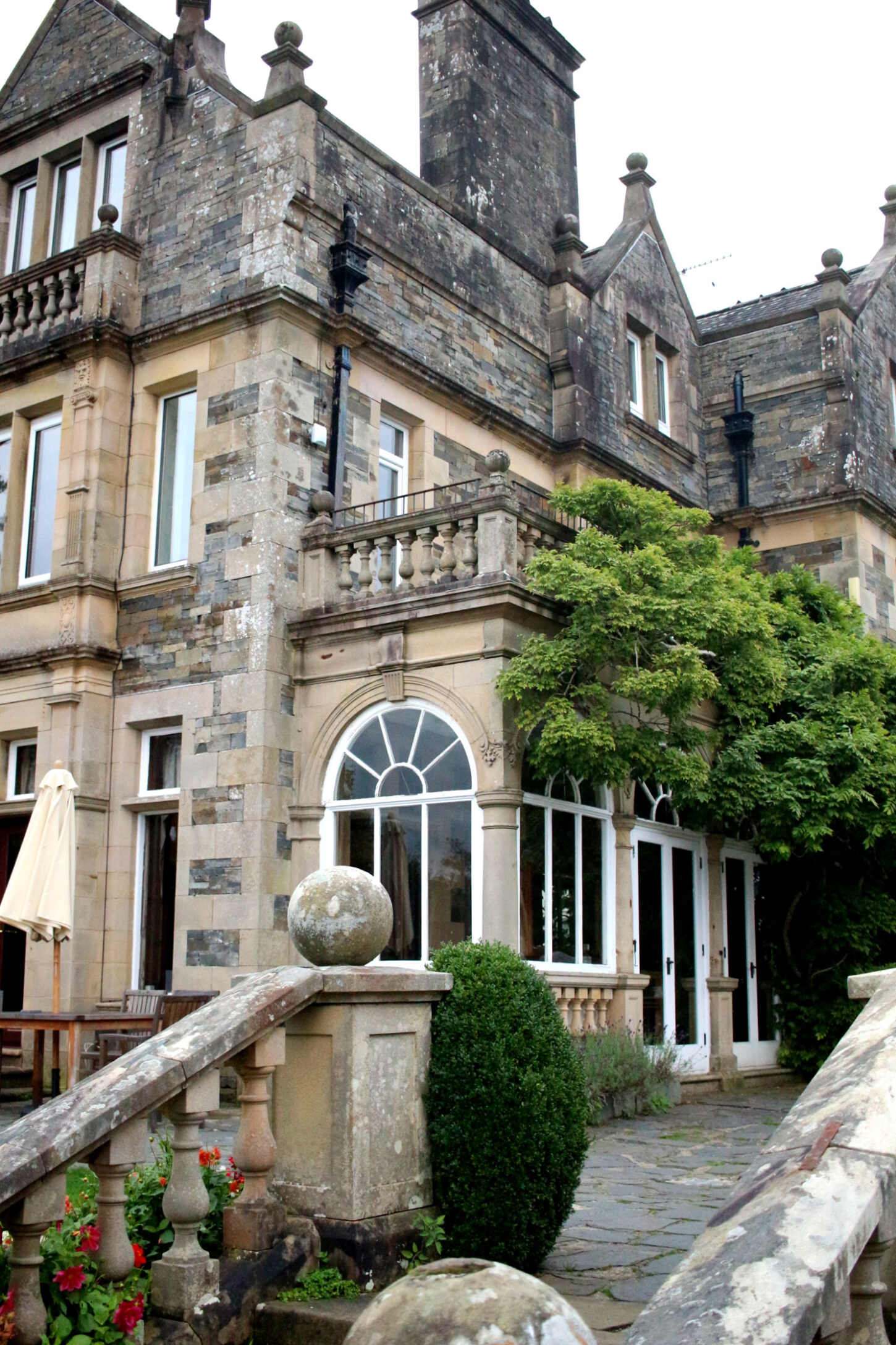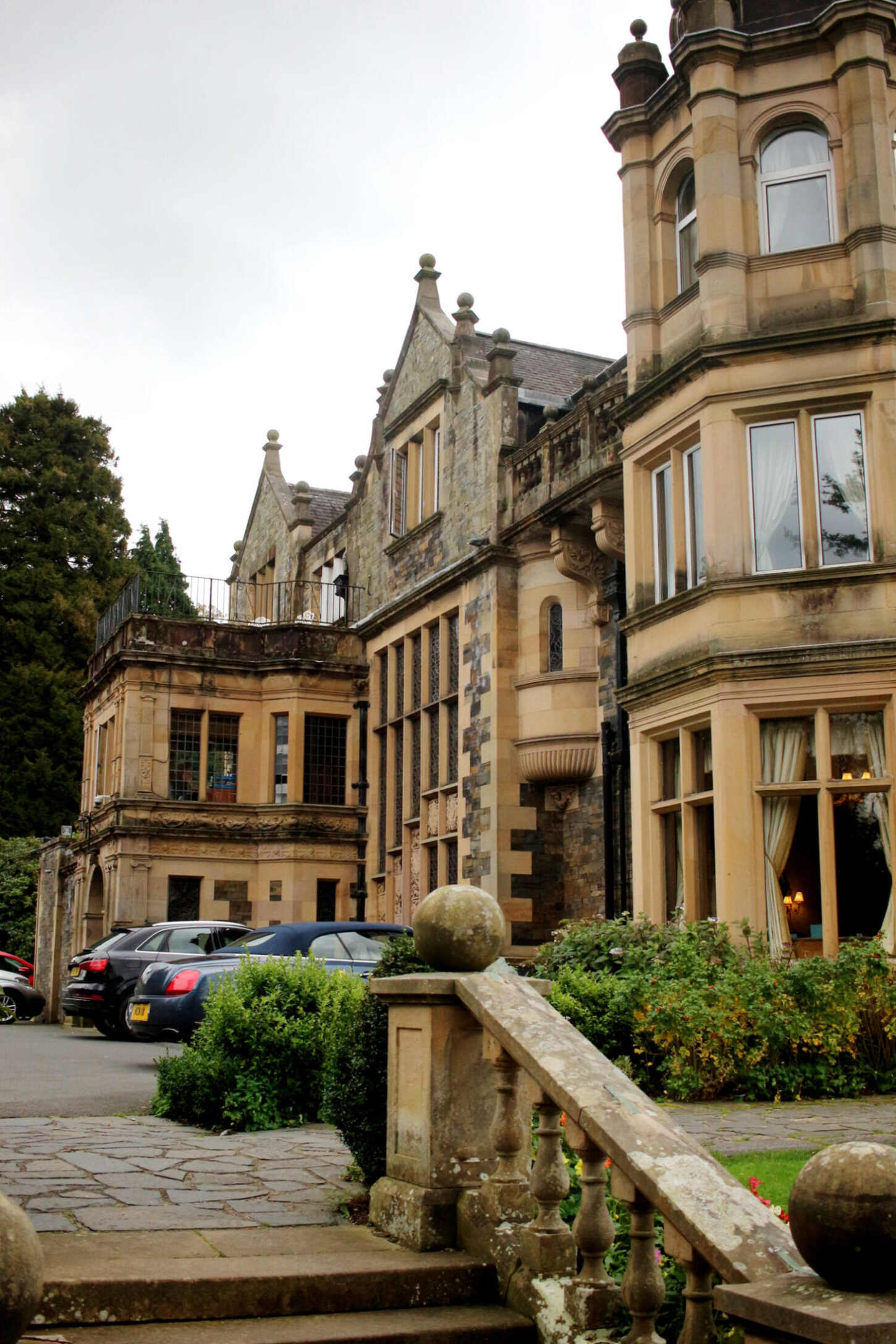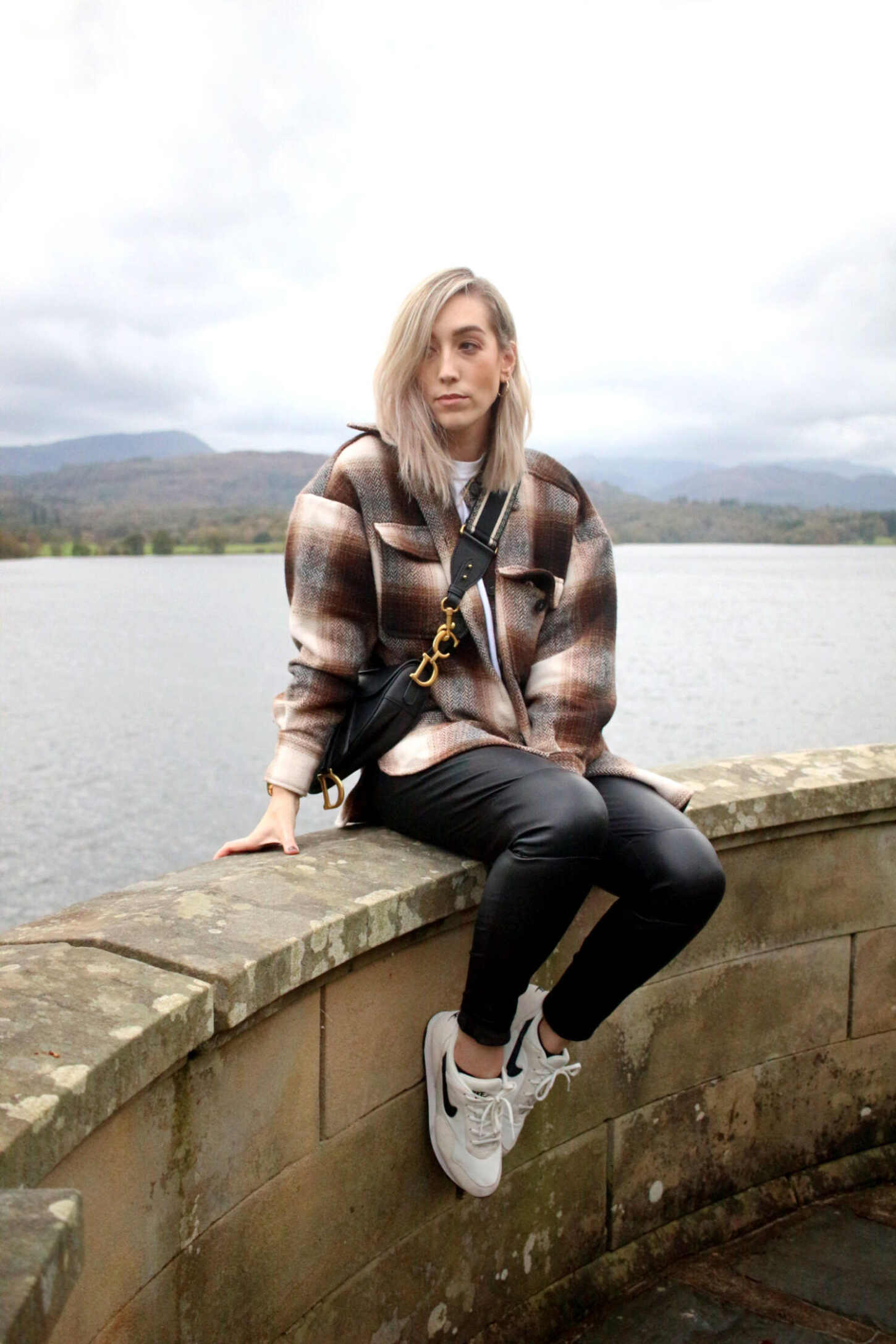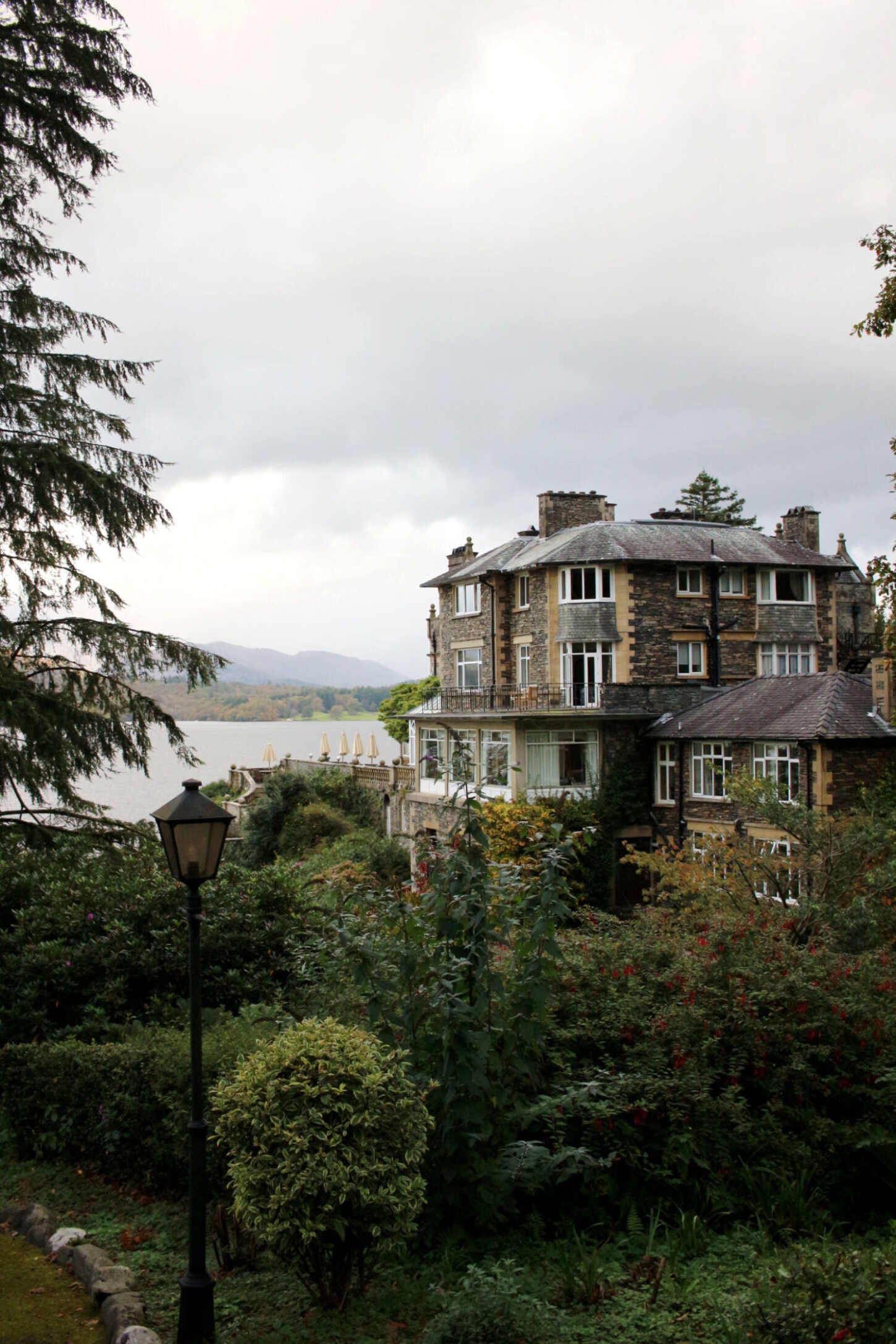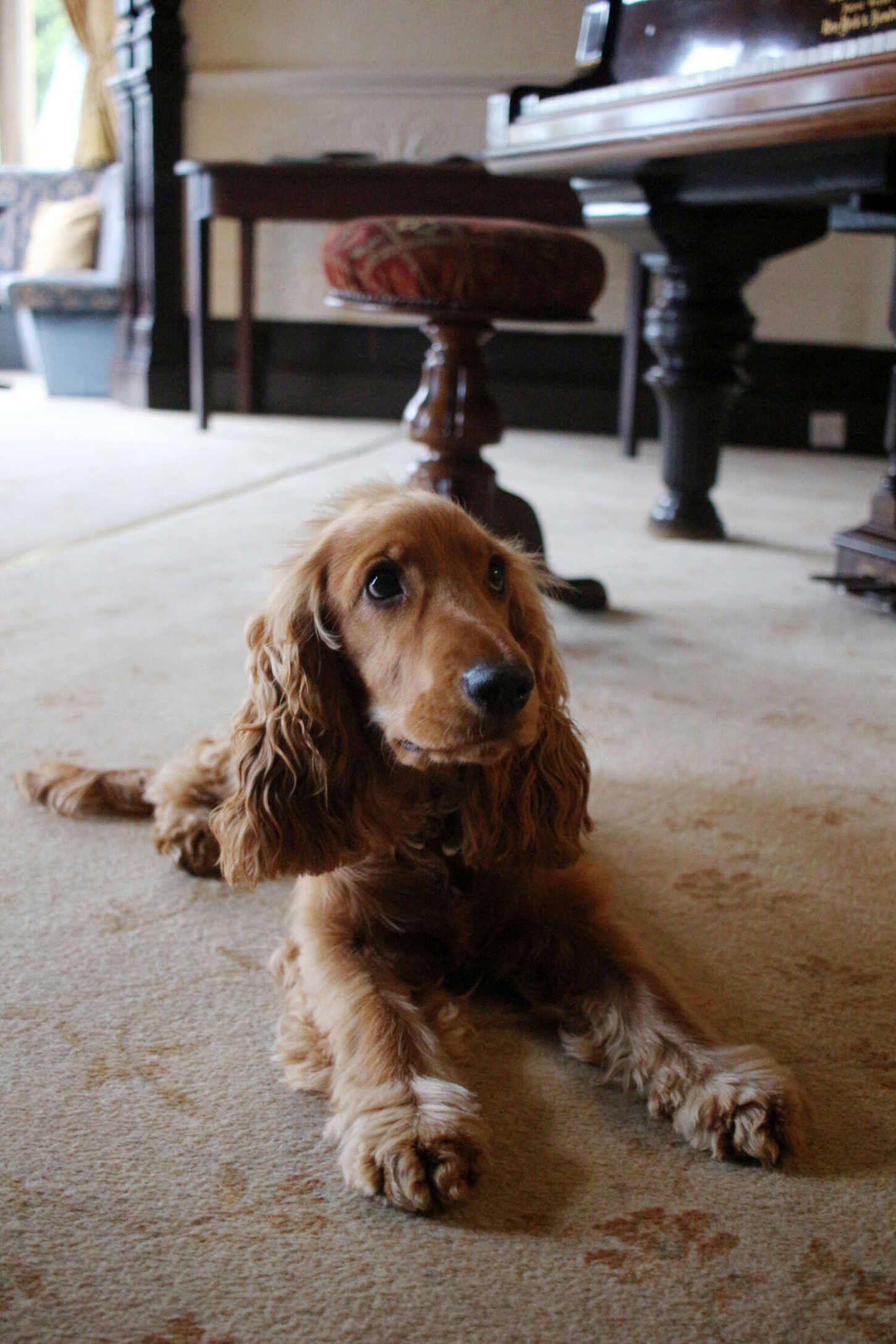 This is the hotel managers dog Eddie, he's a 9 month old pup and he was absolutely adorable!
- Langdale Chase Hotel, Windermere -
We (Phil and I) went to the Lake District earlier in the month to visit family and were kindly invited to stay at the lovely Langdale Chase hotel located in Windermere. Its main building is beautiful, very old and perfectly preserved house overlooking the lake, with other guest rooms in separate buildings around the grounds. It has everything you would want in a period property - beautiful woodwork, a fireplace, amazing gardens and a beautiful view of the lake itself. It's crazy that people actually used to live here...
Anyway, in my review I'll cover the rooms, the food, the grounds and the overall atmosphere in the conclusion so you can hopefully get a good picture of why you need to stay here if you're in the Lake District area. It's honestly so worth the visit!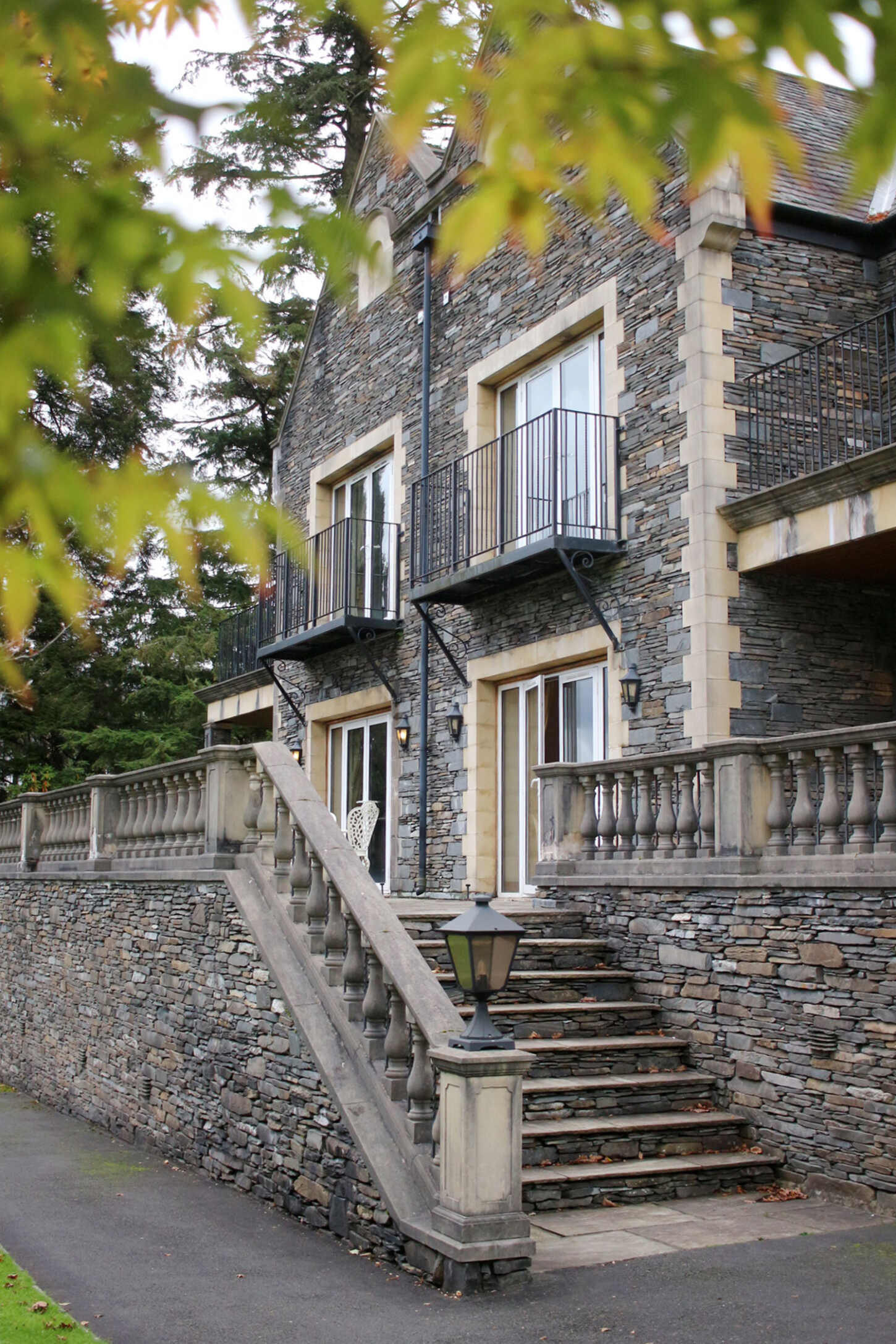 - The Room -
We were in the Lake House building which, as you can imagine, had a beautiful view of the lake from the large patio doors. The rooms, by admission of the hotel itself, do need to be updated (they're closing the hotel for a period of time soon I believe to redo them all) however they are still perfectly fine to stay in. The bed is large and they have an option for different types of pillows if that takes your fancy. The chairs (with a view!) are comfy to sit and to have a cuppa, and it was a lovely spot to catch up on work (the self-employed life, eh). There's a good selection of hot drinks in the room, as well as super soft dressing gowns, a hairdryer, iron, a tv and so forth.
The bathroom had an amazing tub which I totally took advantage of, as I rarely get to have baths as we just have a walk-in shower at home. It was glorious, let me tell you. They also use Caudalie for all of their bathroom products which was nice to see, as they are a lovely brand.
The room was clean and tidy, and it was a great size too with plenty of space. I didn't hear anyone else either, so it was a peaceful night and a real treat to see the view of the lake again in the morning.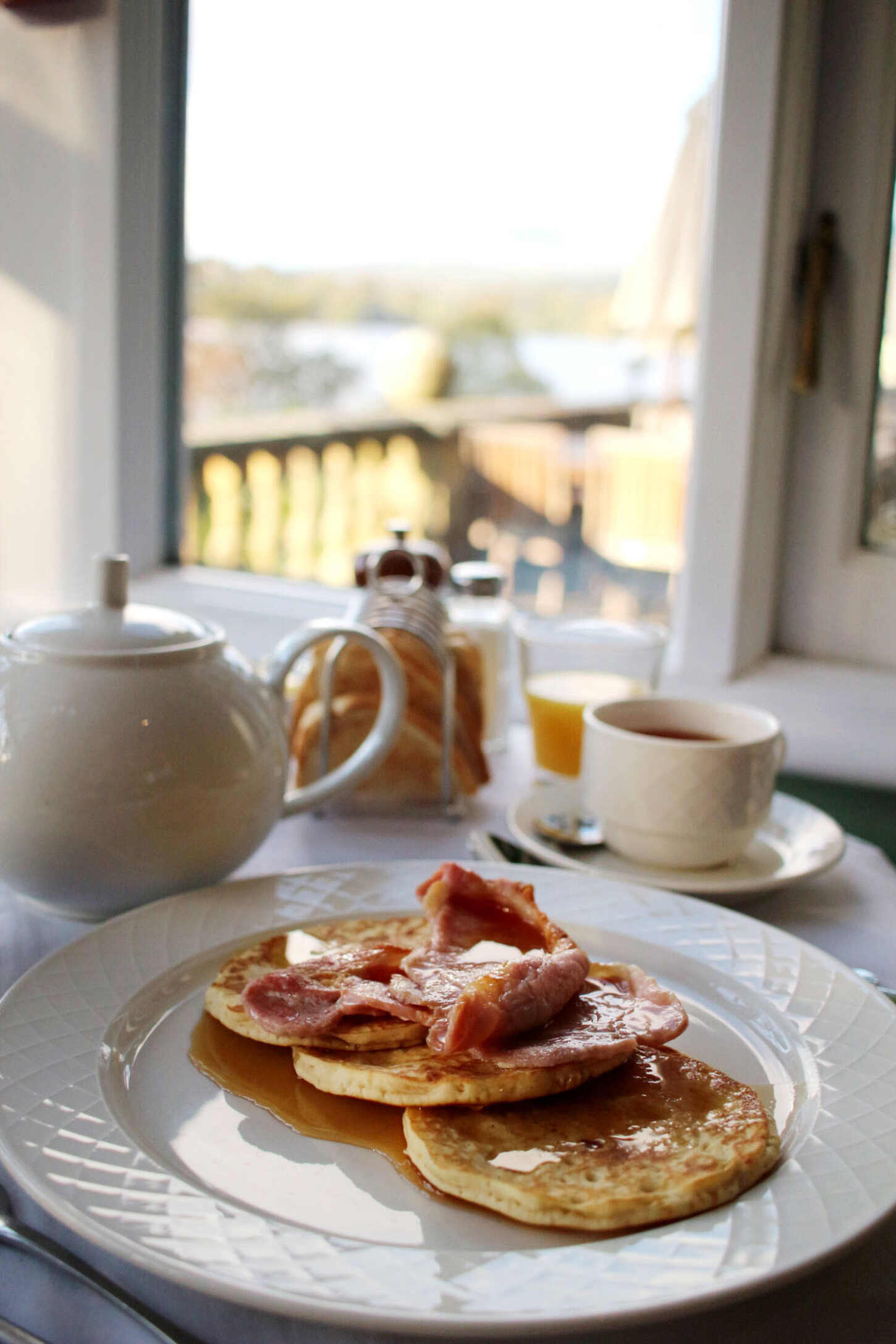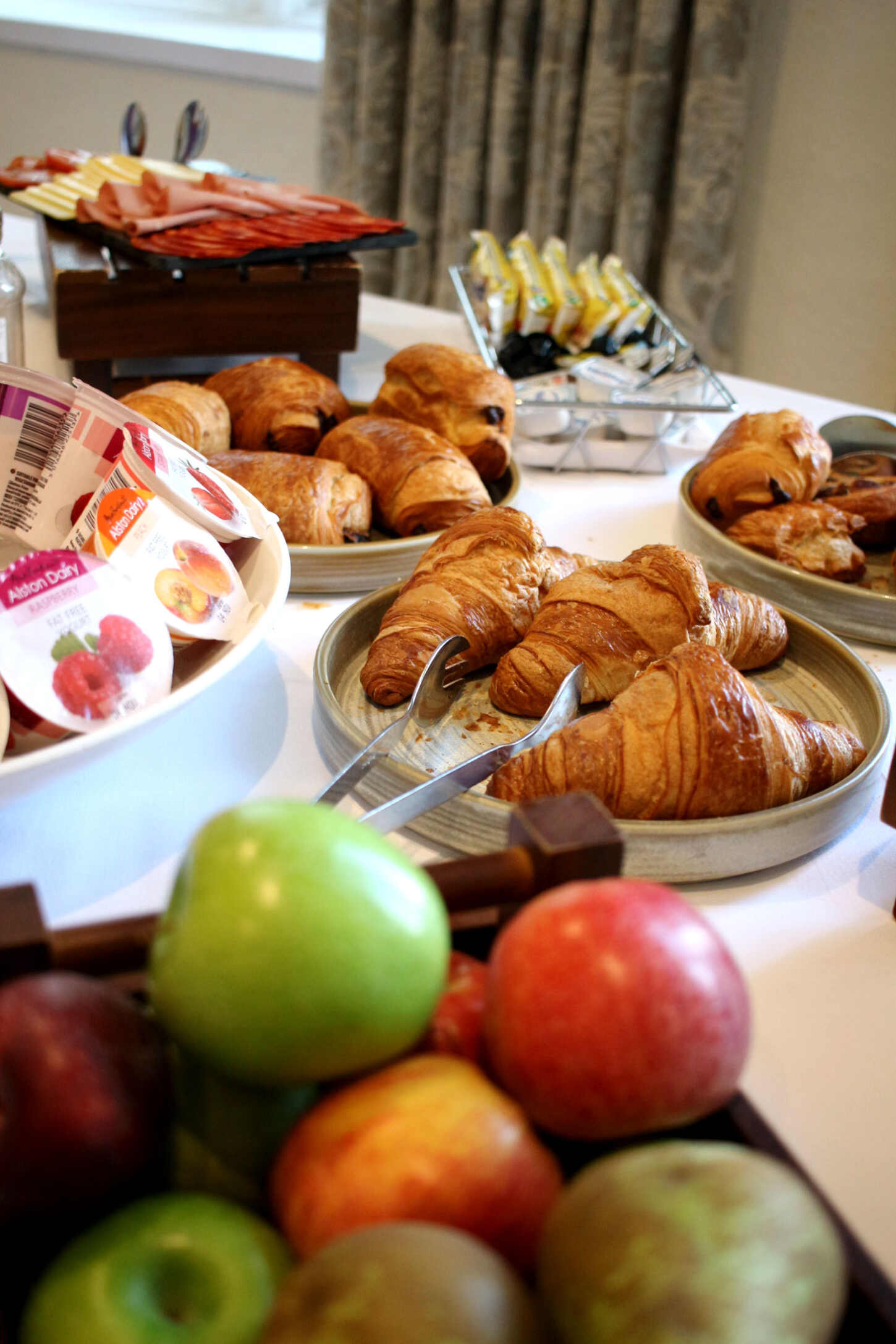 - Breakfast -
We got an evening meal and then breakfast the following morning, but I'll start with breakfast. We sat in a conservatory style room with lots of windows and a lovely view. The breakfast menu consists of a menu with hot items that you can order and a selection of cold items such as cereal, pastries, continental style breakfast, fruit and so forth. I opted for the pancakes with bacon and maple syrup which were tasty. Phil went for the cooked breakfast with, I believe, everything on it, though you can pick and choose which part of the breakfast you would like. There is, of course, teas and coffee and a good selection of those too. The staff are very attentive and nice, so if you would like something, they are always on hand to ask.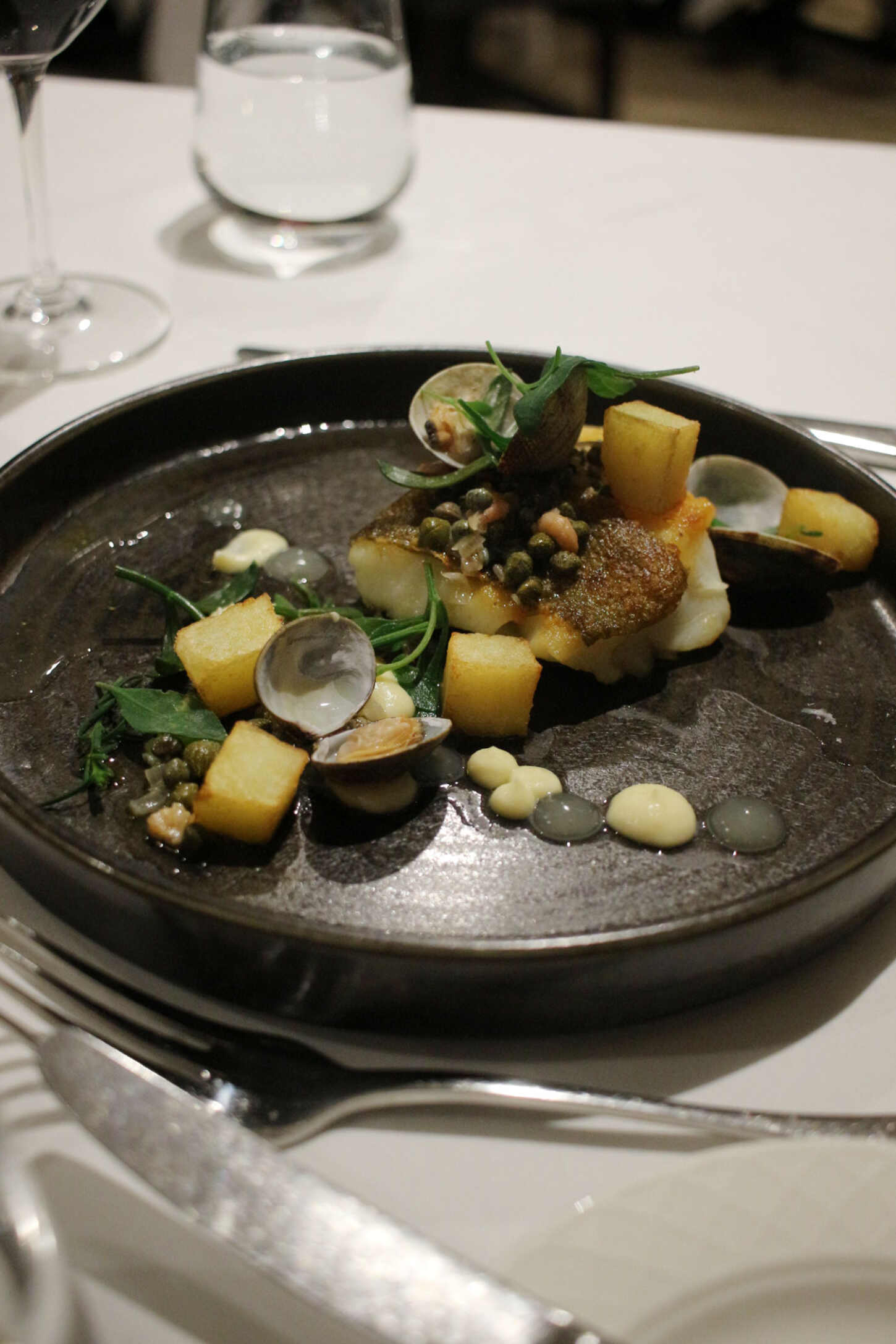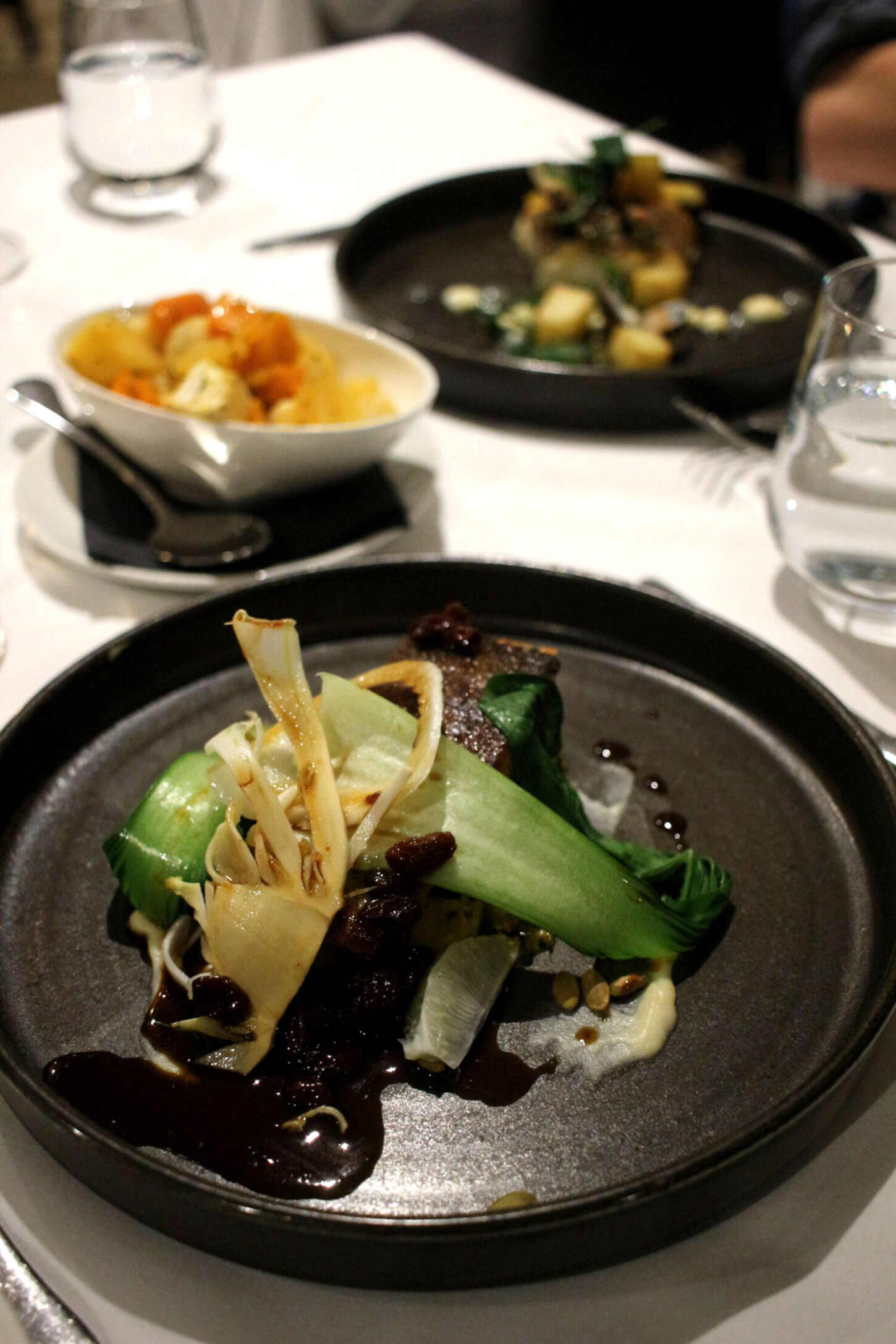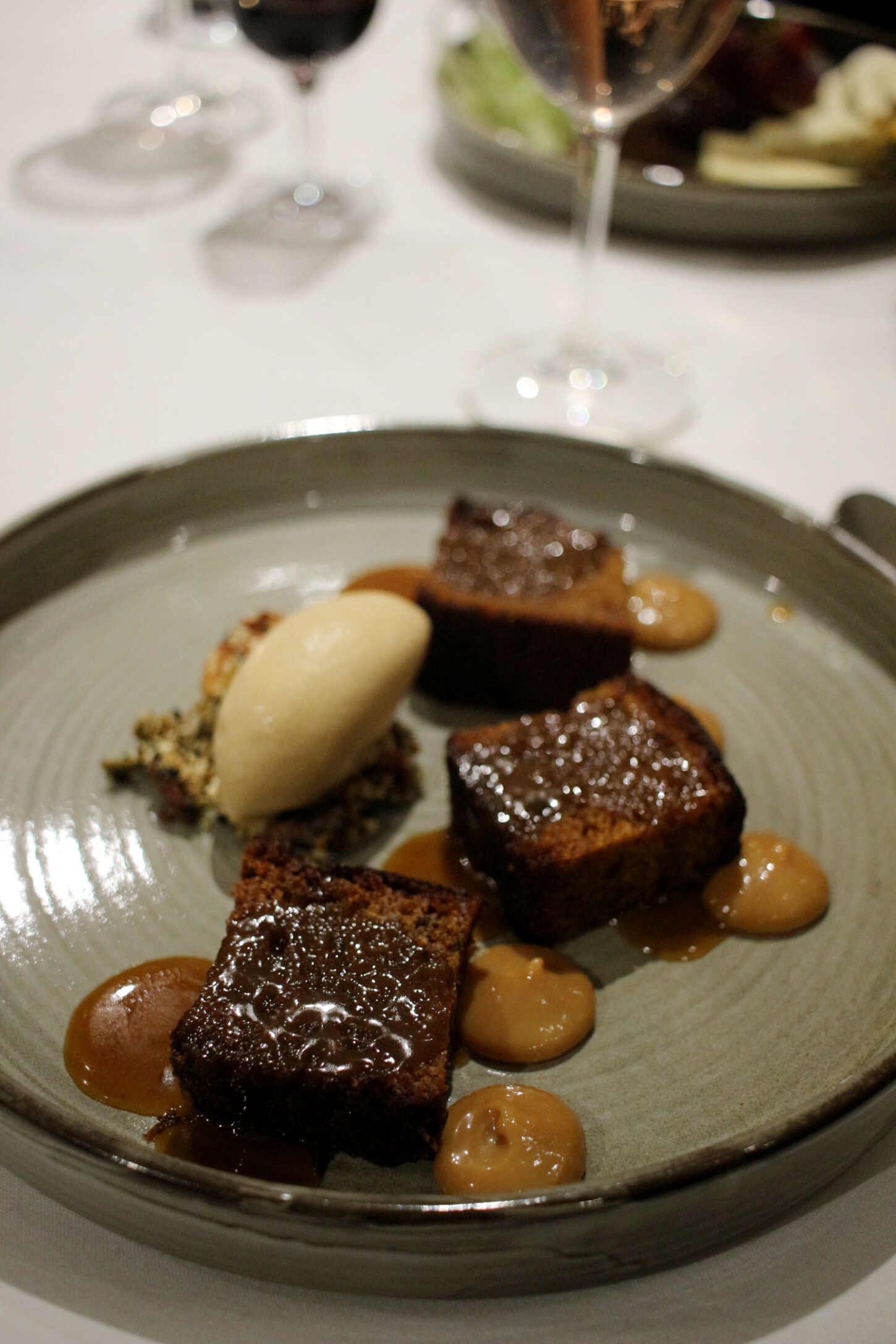 - Evening Meal -
We were booked in for dinner at 8pm and popped down to the bar area for around 7:30pm where we were given a menu to browse as well as a wine list. For wine, I opted for my usual rosé which usually consists me asking them bring me the palest one they stock, as they are usually the best. I got the 2016 Pinot Grigio Rosato Alto Mincio (£7.40 for 175ml) which was pale and lovely to drink and Phil got a glass of red which was the 2015 Bodegas Luis Canas Rioja Reserva (£9.40 for 175ml) which he enjoyed.
While waiting, we also got some nibbles and olives which were ok and they take your order prior to you sitting down in the dining room so your food is ready for your 8pm slot which I loved (more places should do this!). Looking at the menu, there's a good selection which would cover most food preferences. The few vegetarian options had cheese, so I don't think it would be all that suitable to vegans, however the staff are accommodating so you never know. I must admit at first glance at the menu, nothing jumped out at me and it could be more cohesive in style, however when I settled on my dish I was not disappointed!
I went for the Fillet of Sea Trout with pak choi, baby fennel, compressed lime, bombay potatoes, cauliflower puree and jasmine sultana sauce (£18.75) and it. was. delicious. The flavours worked so well together, the fish was cooked perfectly and the presentation was beautiful too (left-hand photo). Phil opted for the Roasted Supreme of Cod with samphire, clams, brown shrimps, lemon gel and caper beurre noisette (£19.25) which was also great. It had a delicate lemony taste and again, everything worked perfectly together.
For dessert I went for Sticky Toffee Pudding with toffee sauce, date, walnut granola, dulce de leche ice cream (£7.50) which was good although a teeny touch dry. Combined with the ice cream and sauce it was great though! Phil went for something savoury with their Cheese Board which consisted of a selection of local and regional cheeses, chutney, celery, grapes, crackers served with a glass of Port (£10.95) which I may have sampled and it was a good finishing touch to a meal.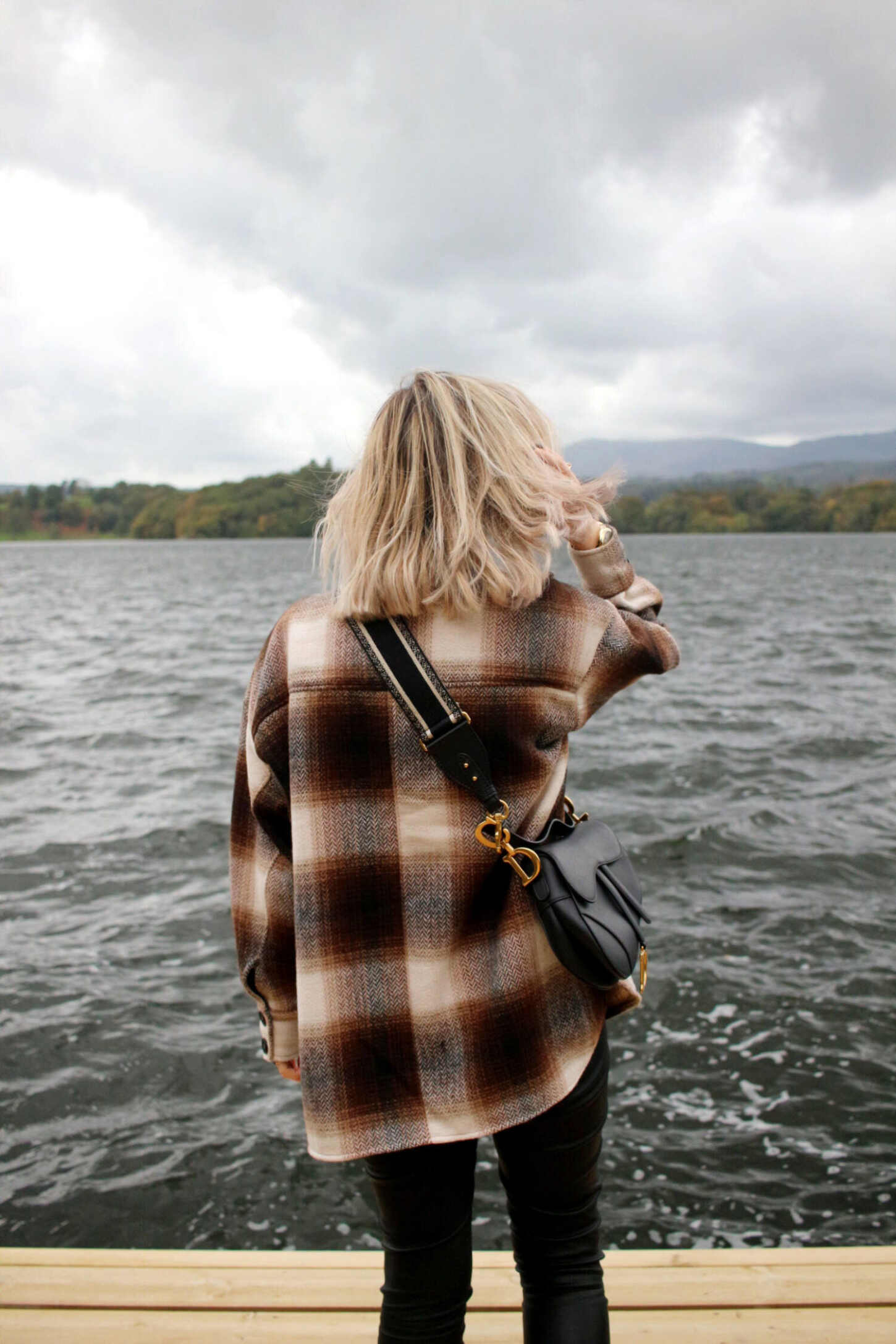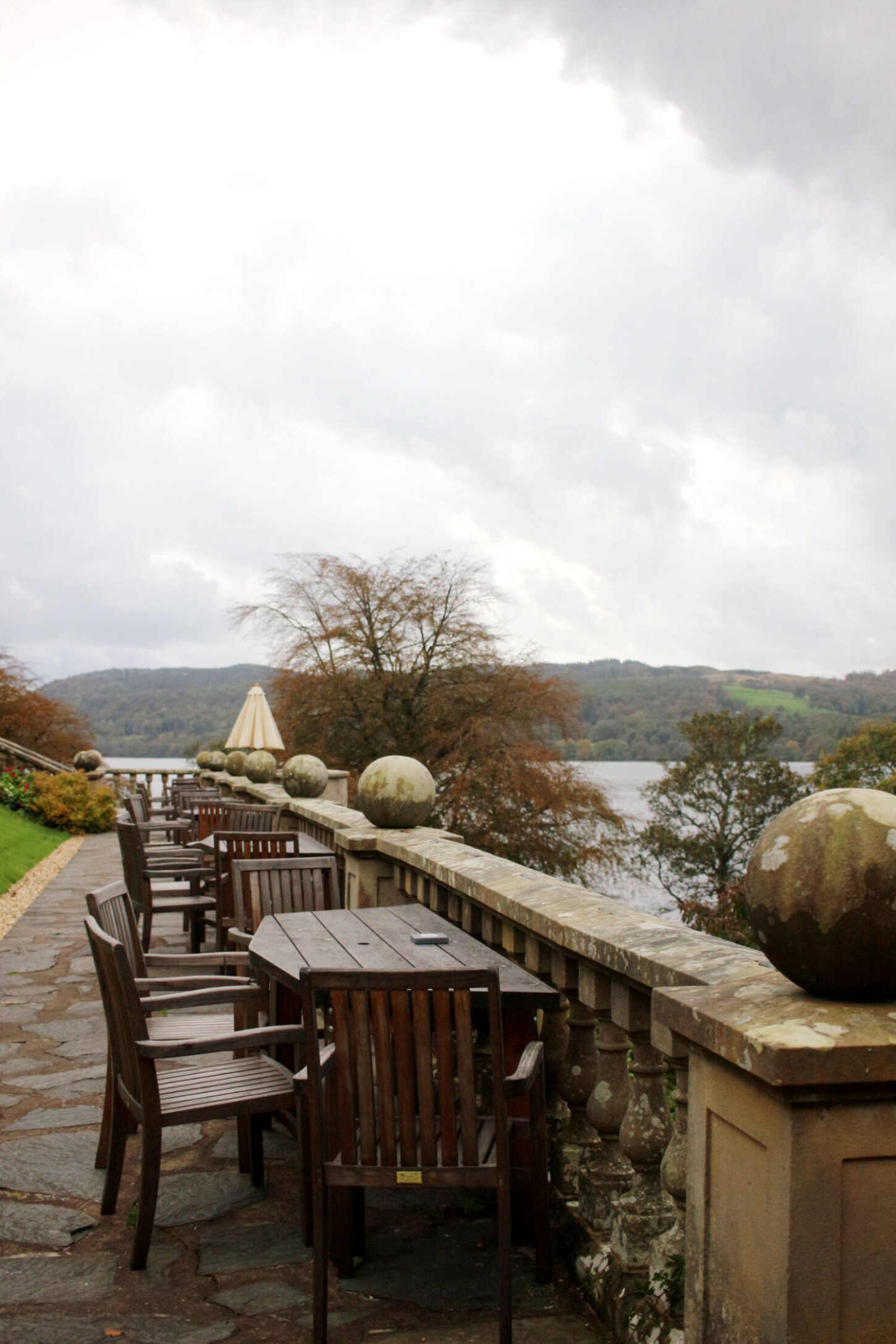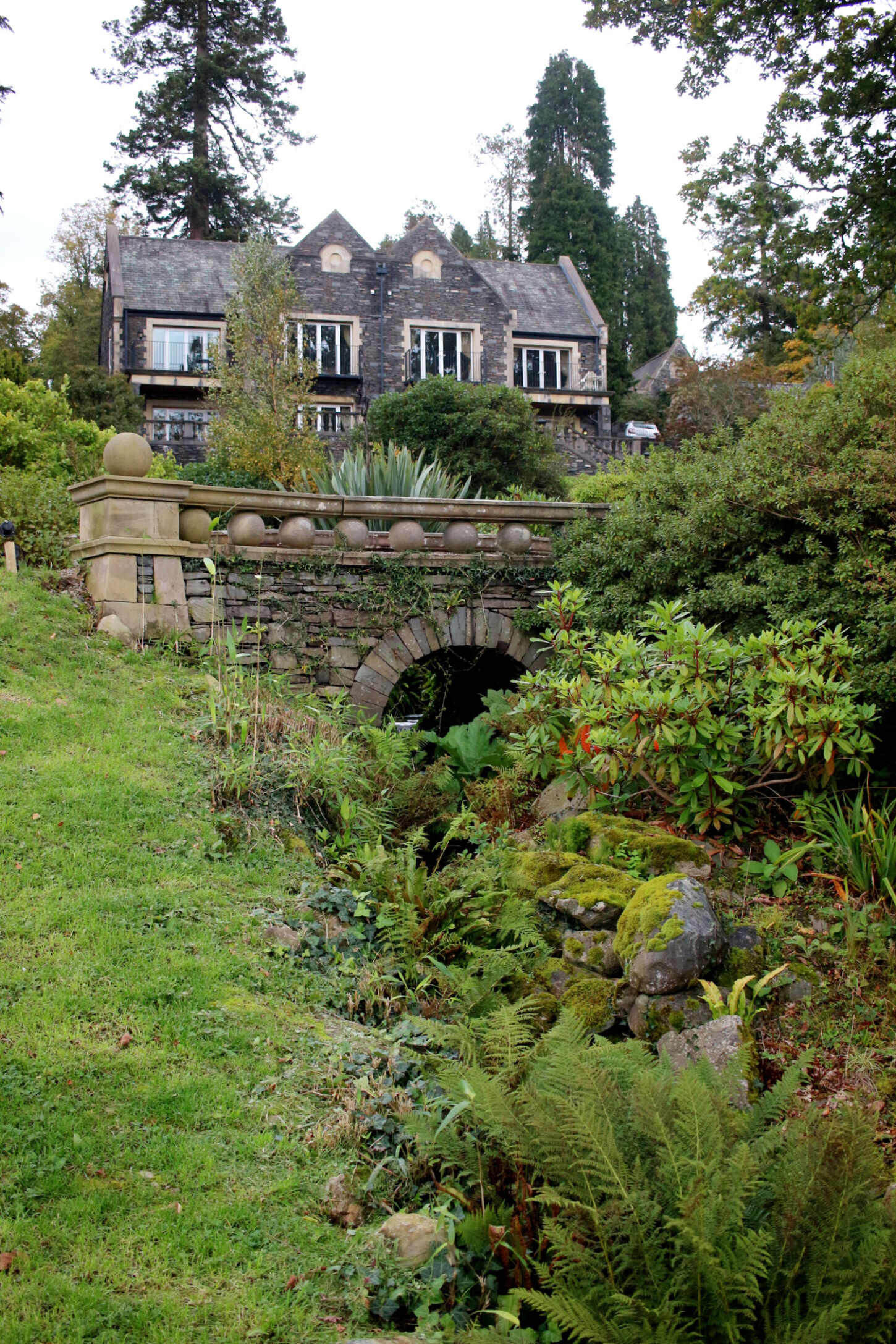 - The Grounds -
I hope these images give you an idea of the grounds of this lovely hotel. They're quite expansive, but well designed and nice to walk around in. We thoroughly enjoyed our wanders from the Lake House (which you can see on the right 2 photos above) and the main building. The grounds are very well taken care of and, again, it being right next to the lake is a bonus!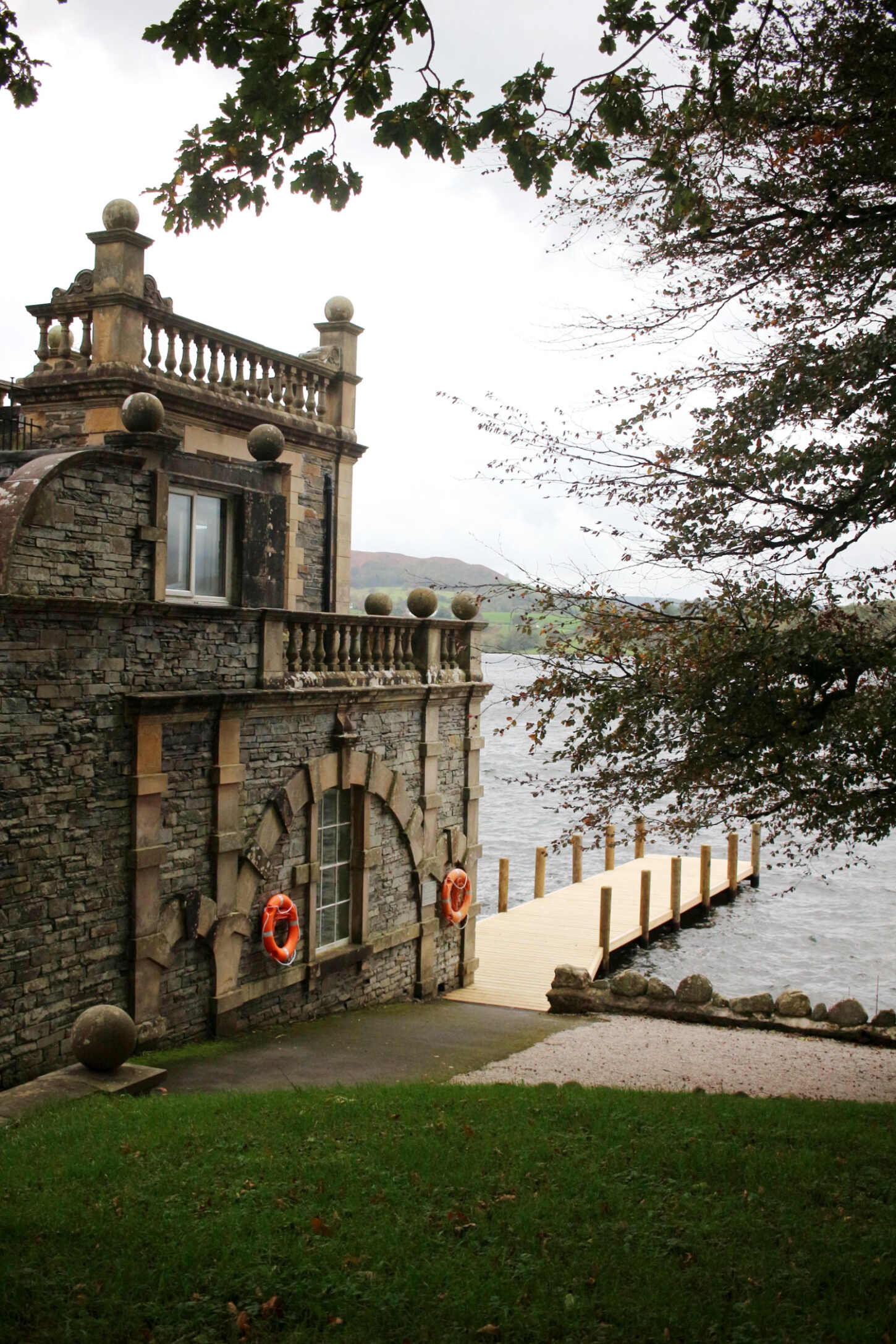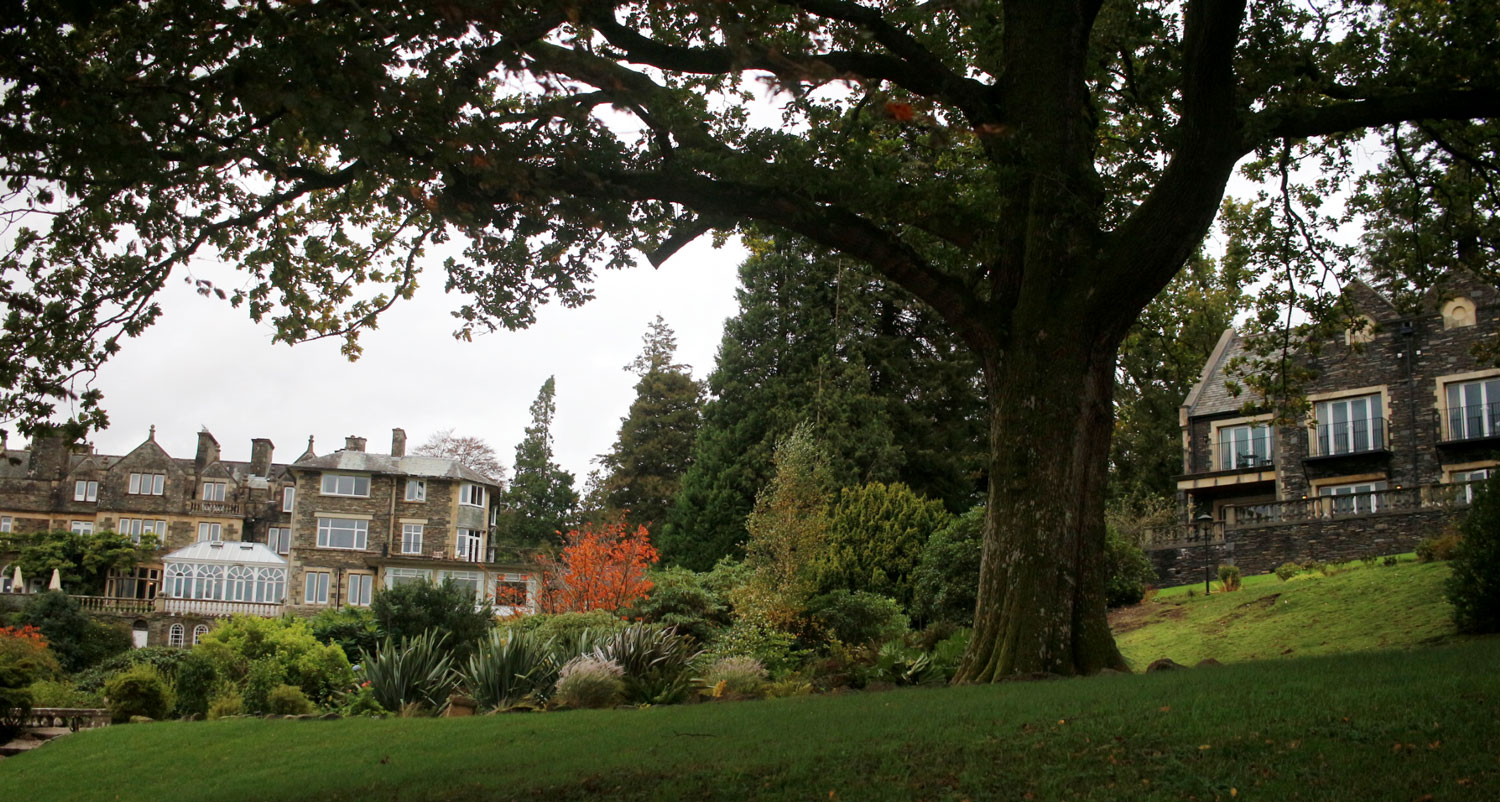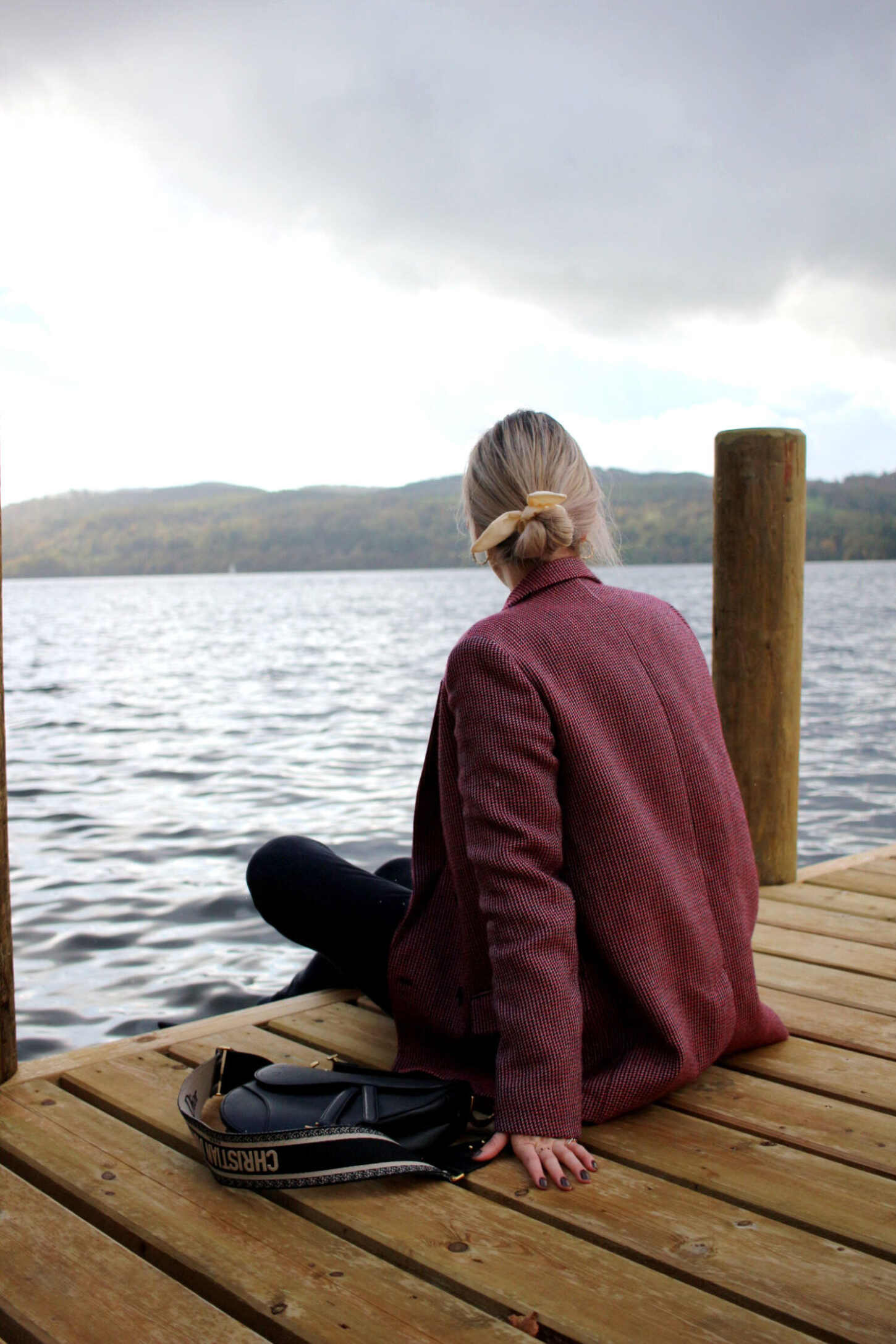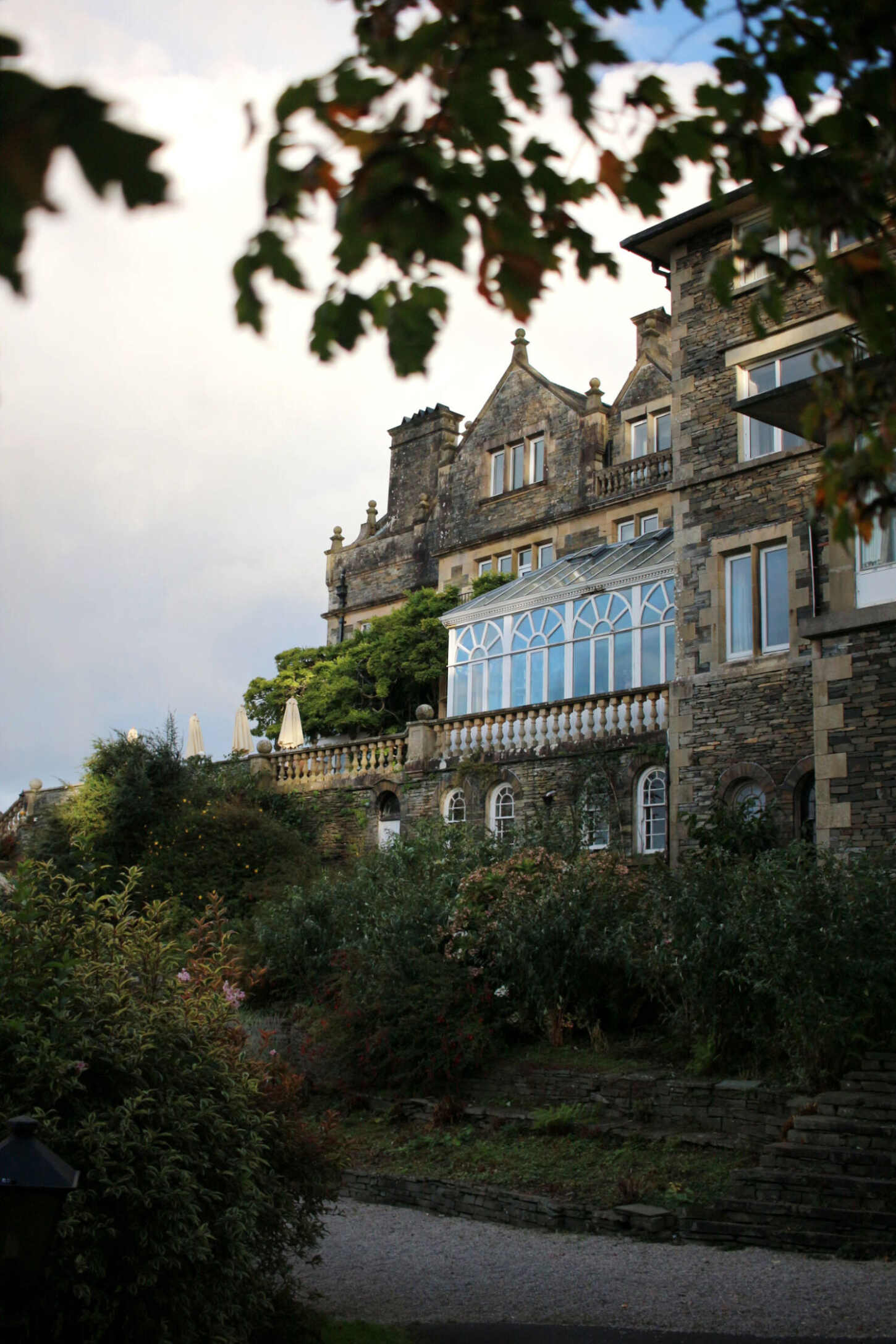 - Conclusion -
I had a really lovely stay at the Langdale Chase in Windermere. The location is great, the rooms were nice, the food was good and the overall atmosphere and 'vibe' of the hotel was one of comfort and luxury. I would highly recommend staying here if you're in Windermere, or even just popping along for some food or their afternoon tea to experience how beautiful the main building is. As someone who is a really big fan of period properties, this one ticked all of the boxes and offered such an enjoyable experience. The staff are wonderful to, not just to me (who was obviously there to review) but to everyone I saw them interacting with. The manager was particular nice too and I can imagine if you had any issues, he would sort them out asap.
It's made me really want to visit the other House of Daniel Thwaites hotels too.
You can view their site and book directly here