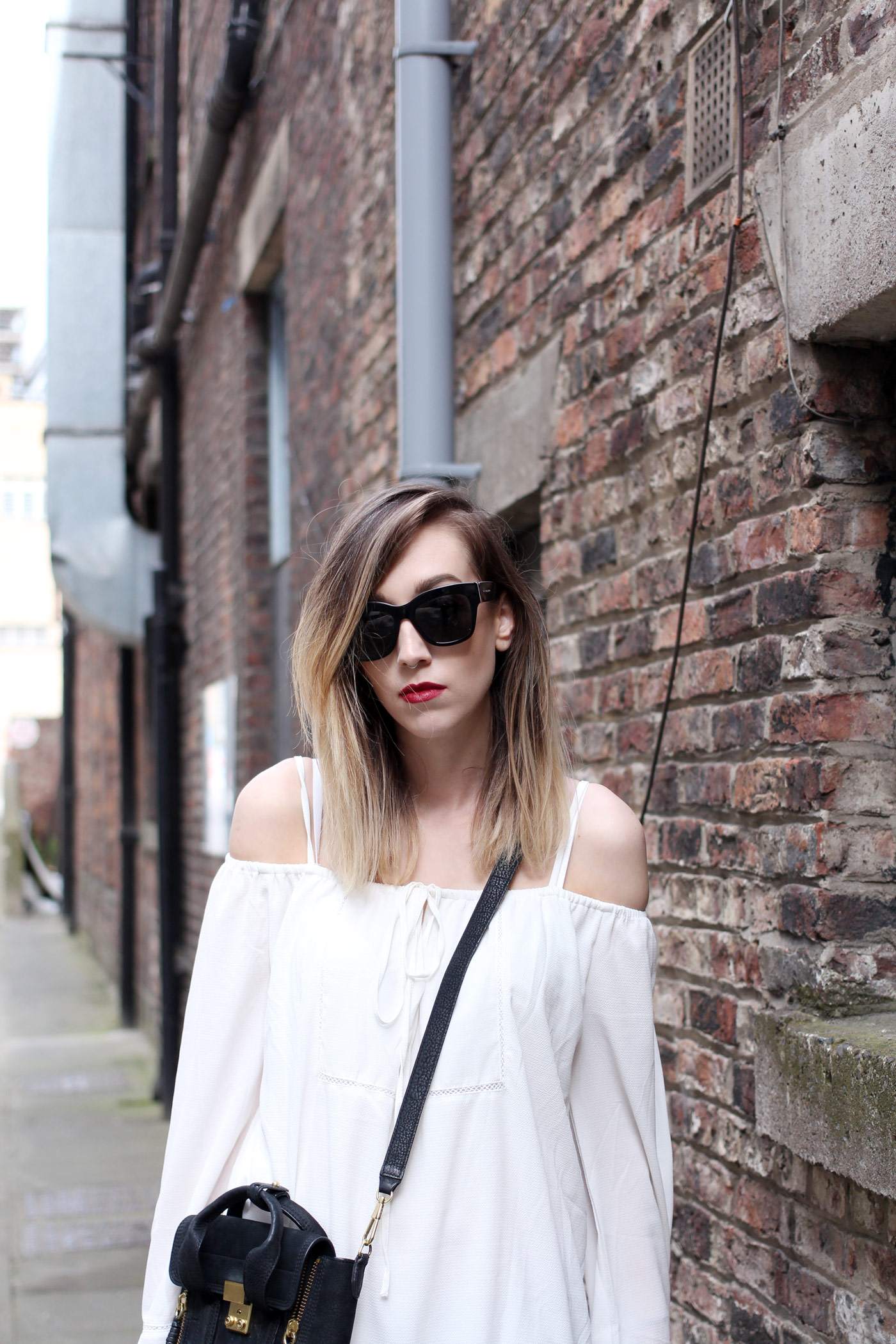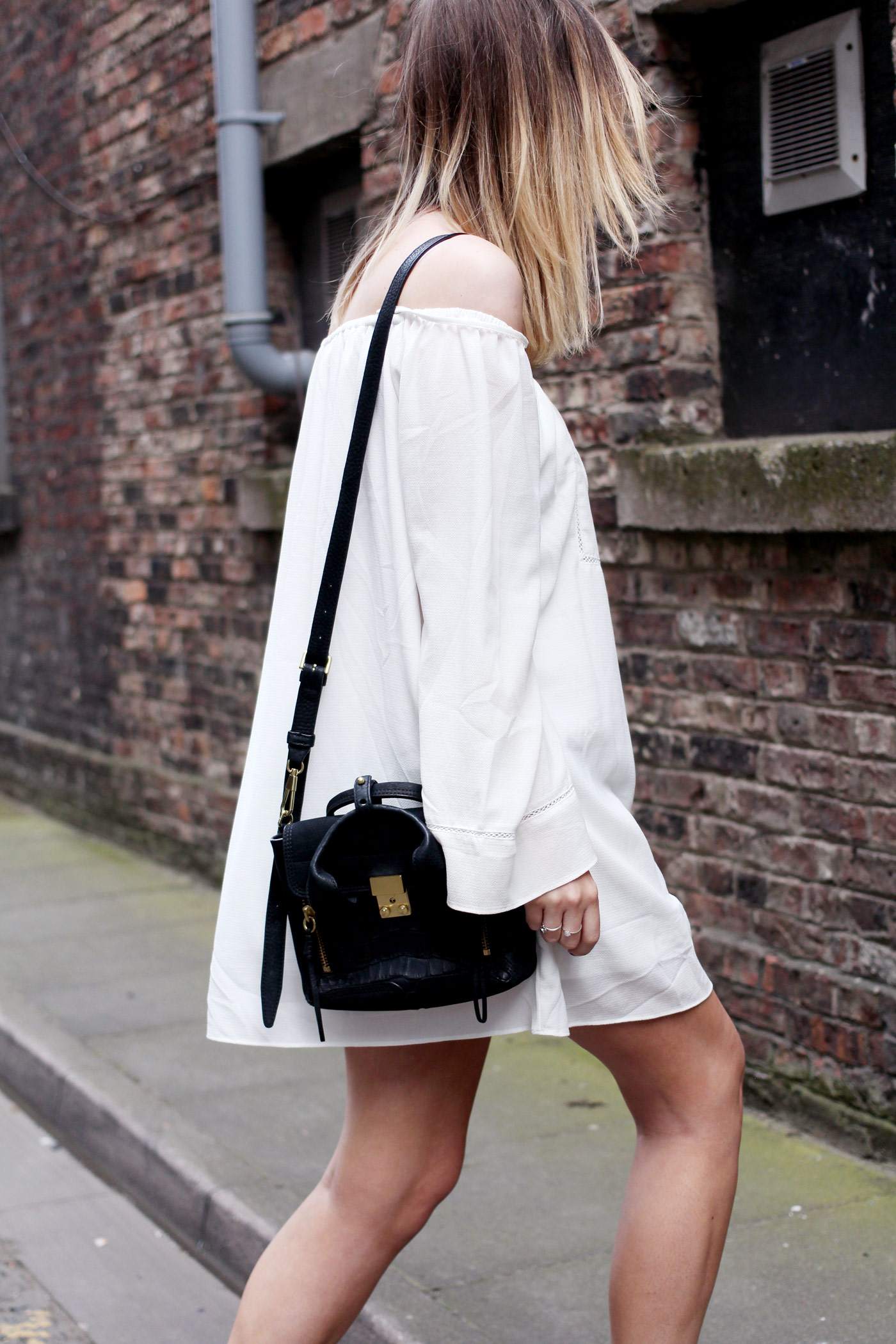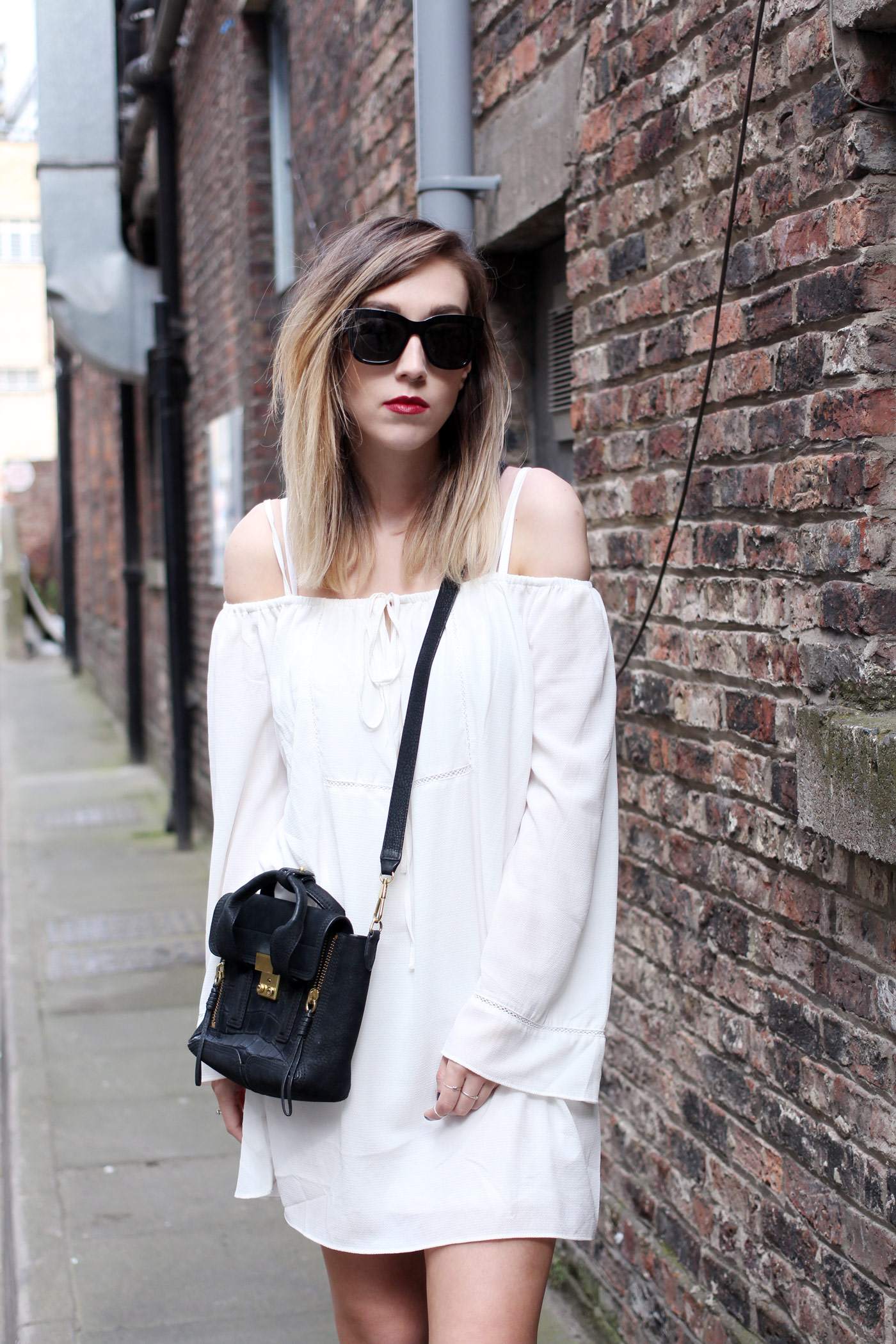 Dress: Glamorous (old) | bag: Phillip Lim | boots: Chloe | sunglasses: Celine
If there's one thing I'm extremely good at it's being late to trends. Unless it's something I already sort of have in my wardrobe, I consistently find myself loving a trend as soon as everyone is pretty much over it and I'm like oh hey guys, I've discovered this new thing!! It's a bit of a curse, really, especially as a 'style blogger' as I do feel like I fall behind and don't take full advantage of these beautiful pieces as each season passes.
I blame this entirely on how fussy I am. Ever since I completely changed my mindset towards shopping, I find it really hard to invest any sort of money in something that I don't necessarily think will stick around. I still try and buy 'investment pieces', you know, those staples that will be around forever. Classic cuts, colours and shapes that I can mix up and style with pretty much every other piece in my wardrobe. Don't get me wrong, I adore trend pieces. Embroidered jeans? Obsessed. Would I buy some? Probably not because I know I'll be sticking them on eBay in a month or so. And so the cycle continues…
The only trend that's managed to creep in (both early and late, because I bought this dress a while but only just started wearing it as the trend started to wind down. Logic, Helen) is the off-the-shoulder look which bloggers have 100% embraced. Some look absolutely gorgeous in it too, and, although this dress does have teeny straps, I've come to sort of love it just as the A/W jumpers are creeping their way into the stores! Typical, huh?
What trends are you always late to or how do you justify parting with your cash for a few months wear?
Helen x