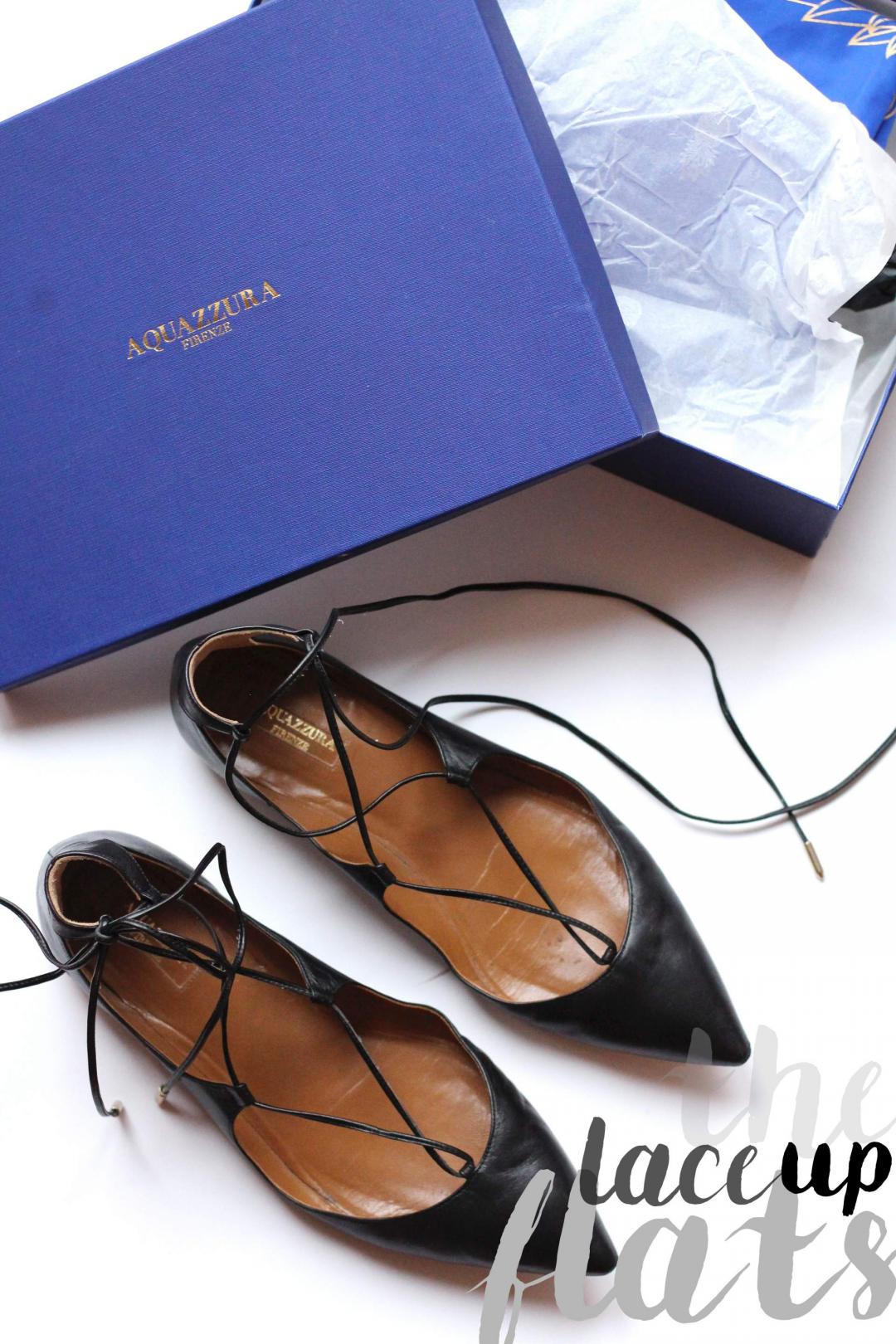 Am I the only person who's always late to a trend? I swear every time some new obsession rolls around, I'll be the last person to jump on the bandwagon when it's too late and ultimately get thrown off onto the tracks on the other side. It's happened with including lots of pretty rose gold and white interior elements in my blog posts, despite being a fan for years, and my love of marble. It'll probably happen again when I realise, mid-December, that I quite fancy culottes. You know, when it's far too cold to wear them.
My latest homage to me being consistently late is the Aquazurra Christy Flats in black leather. They achieved a bit of a fashion cult status with editors, models and bloggers alike and were sold out as far as the eye could see. Of course that's when I fell head over heels for them, such is life, and made it my mission to get all over this trend. I opted for the Topshop pair originally, but returned them as they didn't quite cut the mustard. I searched for hours and hours online to find some that matched up to the chic Aquazzura ones but I kept falling short. So, I reluctantly gave up for a few months until the pair above popped up online for less than RRP and it was fate… And here I am today, months late to a trend that will probably disappear because Autumn/Winter and flats don't quite go together, do they? Gah.
Are you ever late to a trend like me?
Helen x
ps. Check out this lovely blog: Carly Wynn!