Before I get into my post properly, can we just first take a moment to appreciate how beautiful the Illamasqua Lip Lures are in the photo above? Admittedly, the outside packaging it somewhat uninspiring, but on the wands they're just gorgeous! Ok, admiring over. Hello, dear blog readers. I've been missing since the 1st of the this month because, in all honestly, I just wasn't feelin' in. I may even write a post on my thoughts, but for now just know that the internet can be a very tiresome place and it just hasn't been a place I've wanted to be for the last five days so I'm sure you'll forgive me!
Anyway, back to the makeup. I recently won a Twitter competition with the lovely MyBag and part of the prize included these five Illamasqua Lip Lures (and the Illamasqua Lava Lips Lipstick) which is their latest liquid lipstick formula. Hosted in very simple (boo) packaging, they're basically an extremely pigmented, long lasting, non-drying (they keep their satin finish, so they do have a shine) and totally beautiful to look at.
I have five shades: Bloom (nude-pink), Rose (errr rose-toned, it's darker in person), Sorbet (a bright red-pink), Dusk (a pink-berry) and Jus (a dark red). I've been obsessed with wearing Rose (see it in action here) since they landed on my doorstep and have been testing out a different shade every day pretty much, even when I'm just sat in the house. The only thing I would say is that the darker shades do bleed, so it's best to throw on a lipliner underneath to stop it doing that. They do last an insane amount of time and I love the range of shades available, so I'd 100% recommend picking one up if you can!
Have you tried these?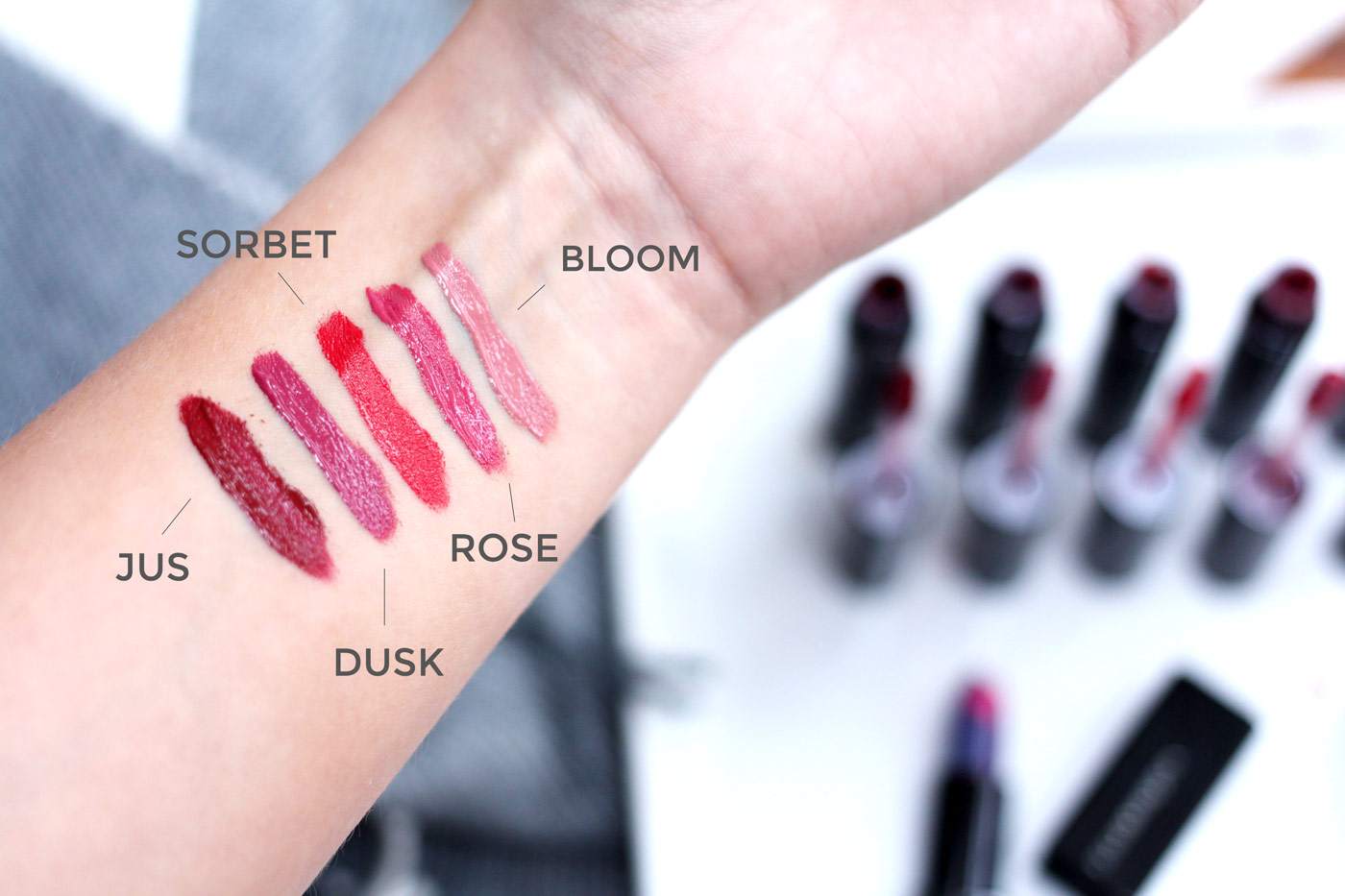 Helen x