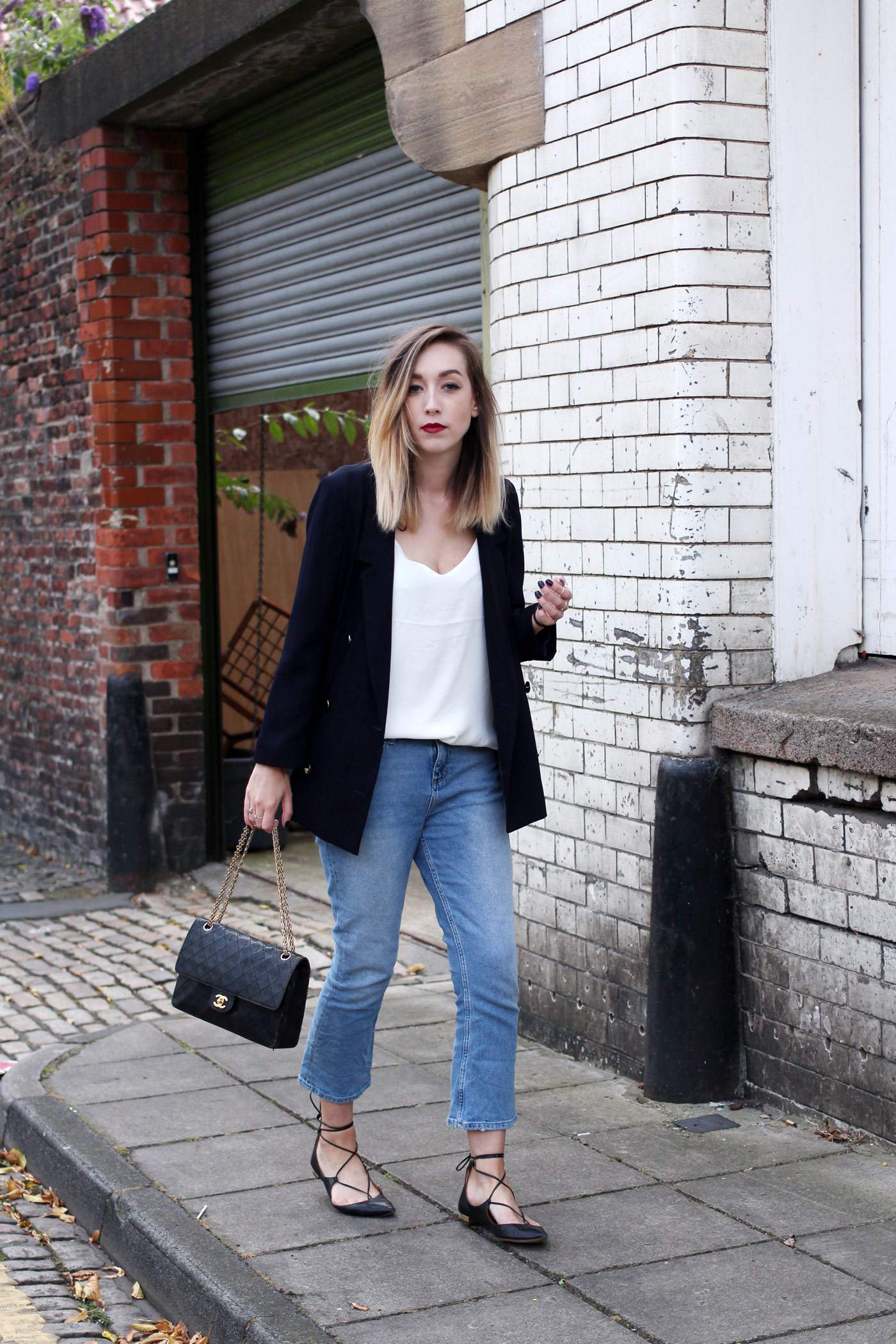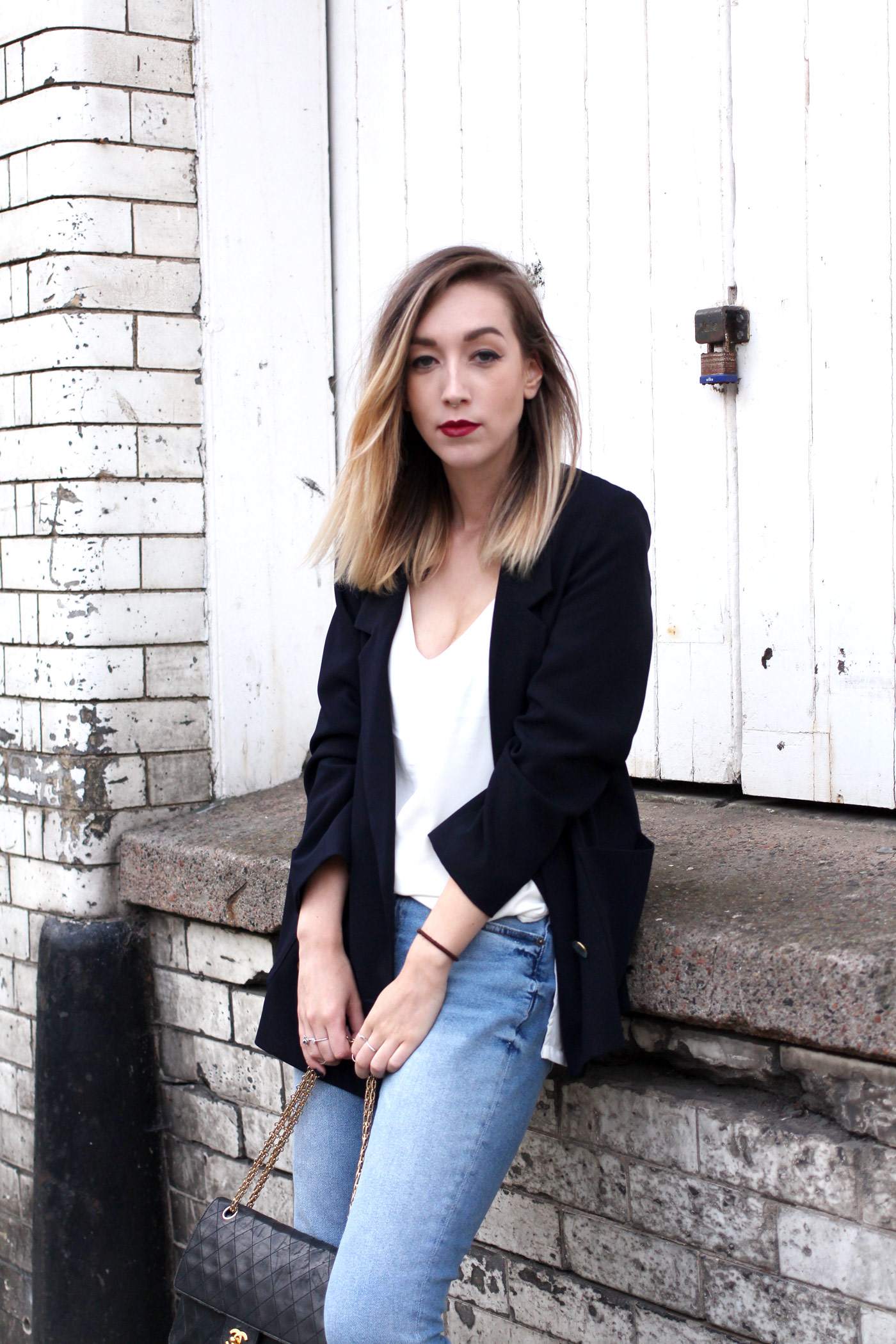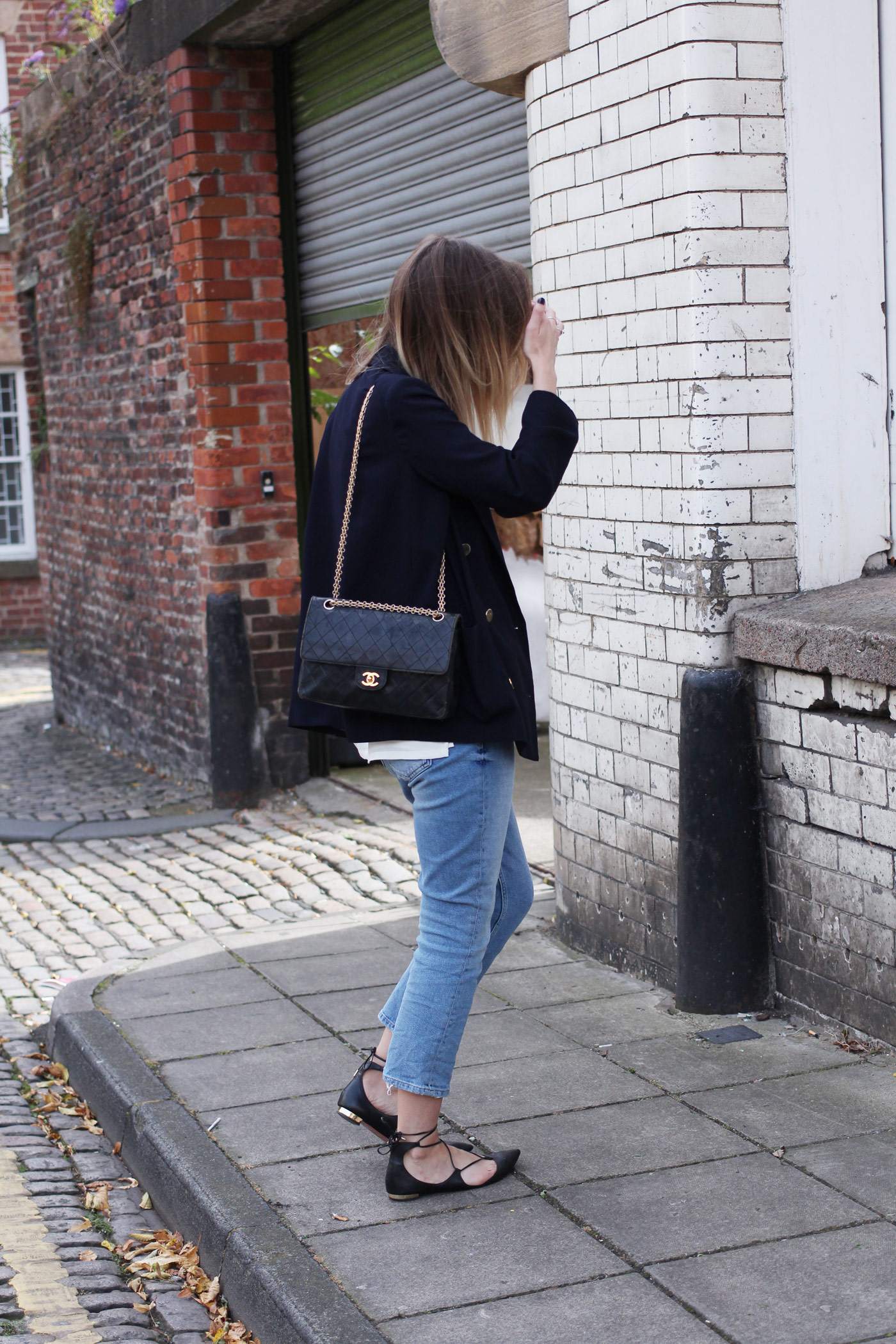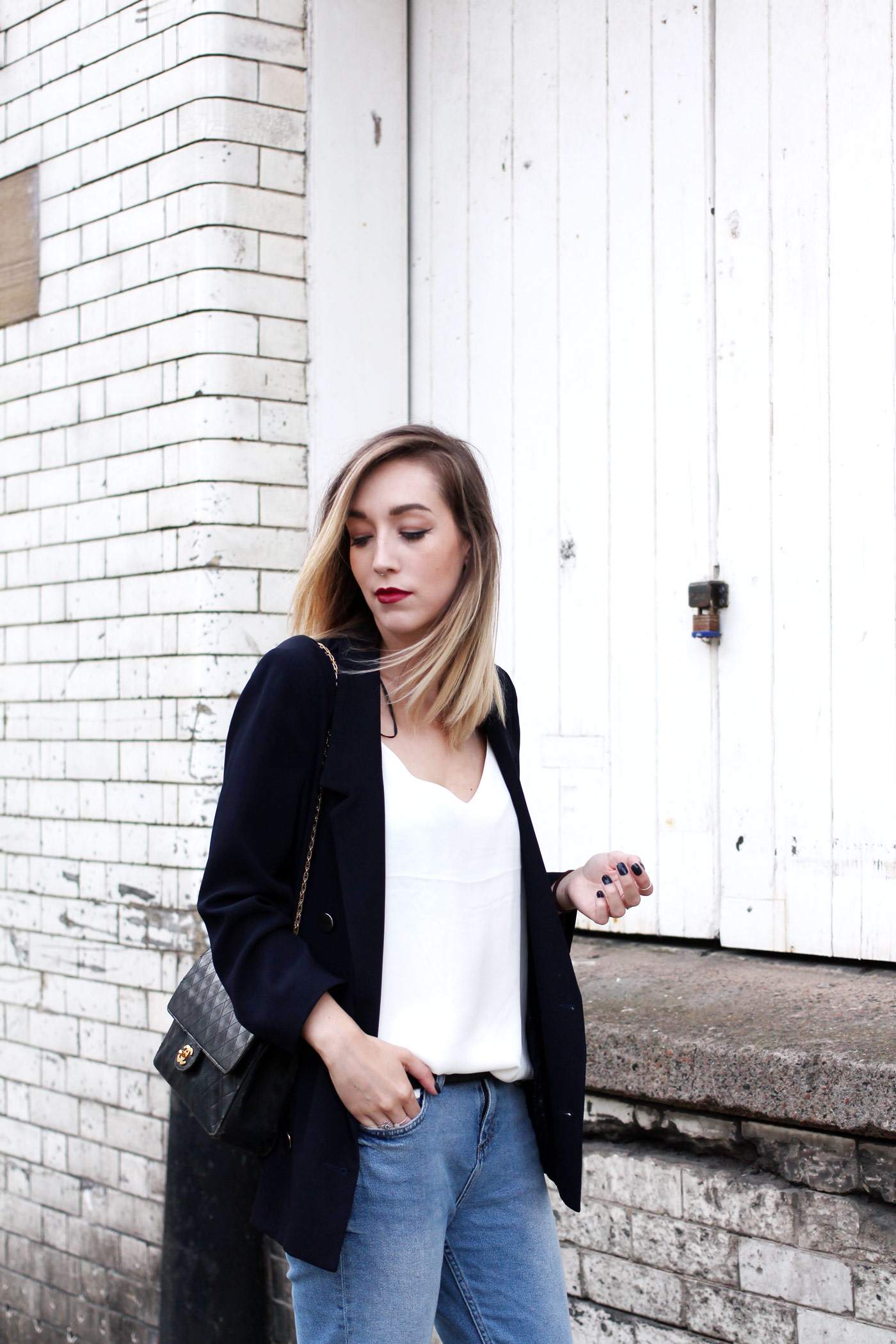 Blazer: M&S x Alexa Chung | top: H&M | jeans: BDG at Urban Outfitters | bag: vintage Chanel | shoes: Aquazzura
I think I could probably say the majority of my clothes fall into the 'lazy dressing' category which, I would also say, sums up my style completely. My clothes seem to be very uncomplicated, even the boldest of prints come in the most simple of styles and I'm ok with that. As someone who would prefer to spend her time in bed rather than choosing what layer goes with what print and also clashes with the shoes, I have to be able to get dressed in less than five minutes so I can run out of the door. I've stuck to the same 'style rules' when it comes to lazy dressing since I can remember, so thought I'd run through it with you all.
One: Have Some Classics | I've probably said this over and over on this blog, but I am such a fan of classics. The perfect black suede boots, the skinny jeans, the endless plain tees and the oversized blazer will get you far in the dressing world but with very little effort. Obviously this is just my style preference, but having a few solid pieces that go with everything that you can throw on at a moments notice is always so handy!
Two: Think of Shapes | I do appreciate all of the weird and wonderful styles that grace the shops each season, but I tend to stick to things that suit my body shape and occasionally mix some newbies in. I know short length culottes make me look like I'm two inches tall and anything that lands near my waist makes me look boxy, so I tend to go for awkward length or normal jeans/trousers and any tops have to fall to thigh length, unless I'm tucking them in. As my whole wardrobe follows this rule, I know that I can pick out anything and I know it flatters me instead of worrying for 15 minutes whether I can 'get away with it' but hating myself for most of the day.
Three: Easy Accessories | Again, if you read this blog, you'll know I go for timeless accessories that go with everything. I tend to save up my cash and buy one (maybe two) bags a year and a few pairs of shoes, but always go with things I could pair at least 10 different outfits with. I tend to buy black first and then then expand on colours if I need to (typically nude/blush, red and navy) but it does make getting dressed oh so much easier!
What are your outfit rules when it comes to throwing something on?
Helen x