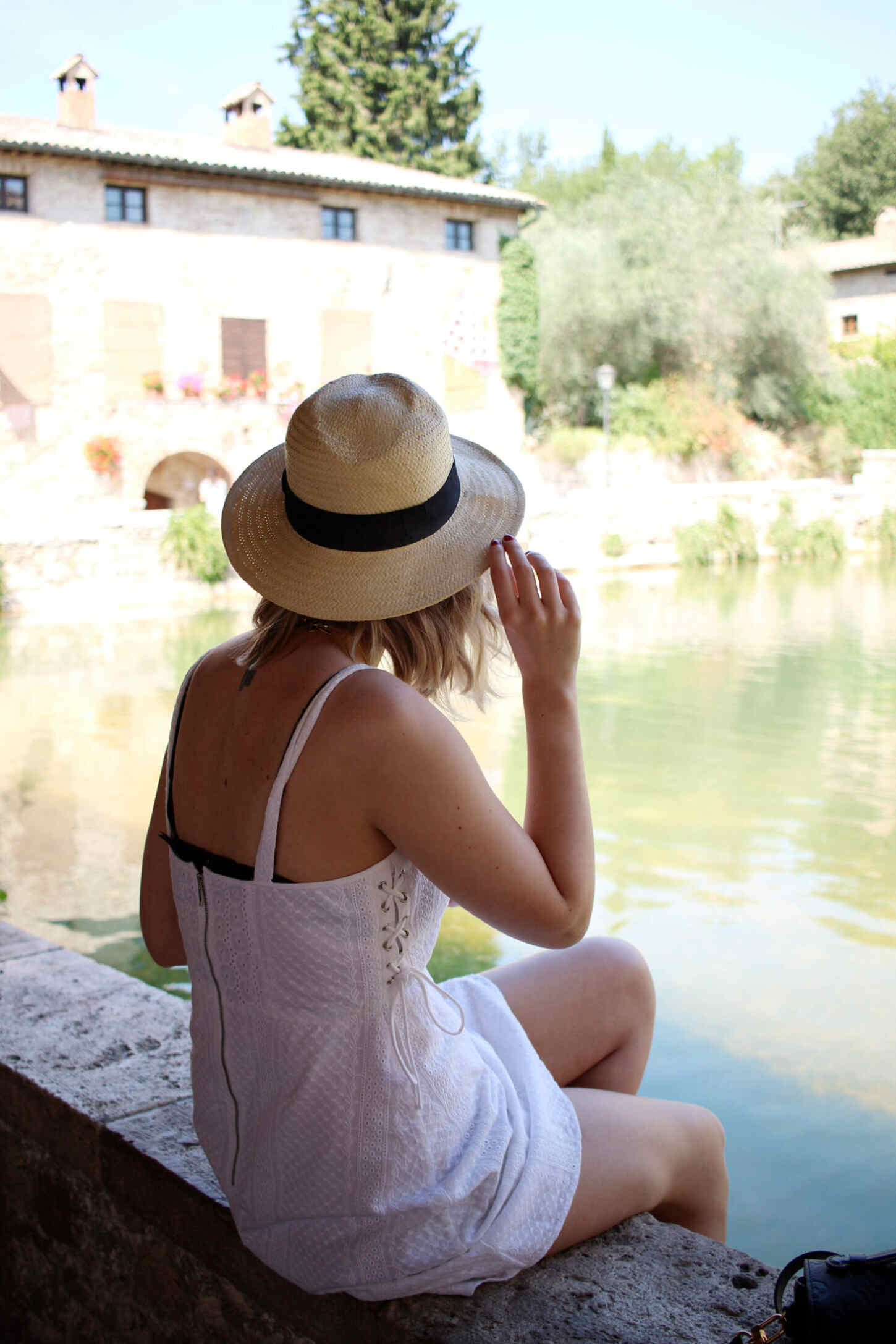 I'm writing this post from my flat in rainy Newcastle and I can't even describe to you the amount of holiday blues I have looking at these photos of Tuscany! I'll be doing a post on this little location, but for now, let's have a chat about this dress and those amazing satin shoes.
New Look sent me some items to style up for my holiday and I'm so glad I opted for these items! I know most people do a little black dress, but a little white dress is the best option for warmer weather and wandering around. This dress is so beautiful and I love the tie up detail sides. If you click on the photos and make it bigger, you'll also see that it has a gorgeous broderie anglaise pattern all over which makes it not only look more expensive, but feel like such a special dress. I'll get a lot of use out of this one over the Summer I think!
I do, however, believe the shoes are the winner of this look. I am obsessed with luxe looking materials - think velvet, satin and silk - as well as navy (I basically want it in every room of the house and in my wardrobe) so these knot front slip-ons were an obvious choice. They just add such a luxurious feel to an outfit and I know I'll wear them into Autumn before the weather gets too cold. Bonus is they're so comfortable too so make sure you pick these up for every day wandering!
All in all, I totally loved wearing this outfit in the 30+ degree sun, as it was a breeze to walk around in and just looked so pretty. I also picked up a new hat from H&M before I went away and I need a way to incorporate it into my every day life because it's just so damn cute!
- O U T F I T D E T A I L S -
DRESS: New Look
SHOES: New Look (now only £9 in the sale!)
BAG: Louis Vuitton
HAT: H&M