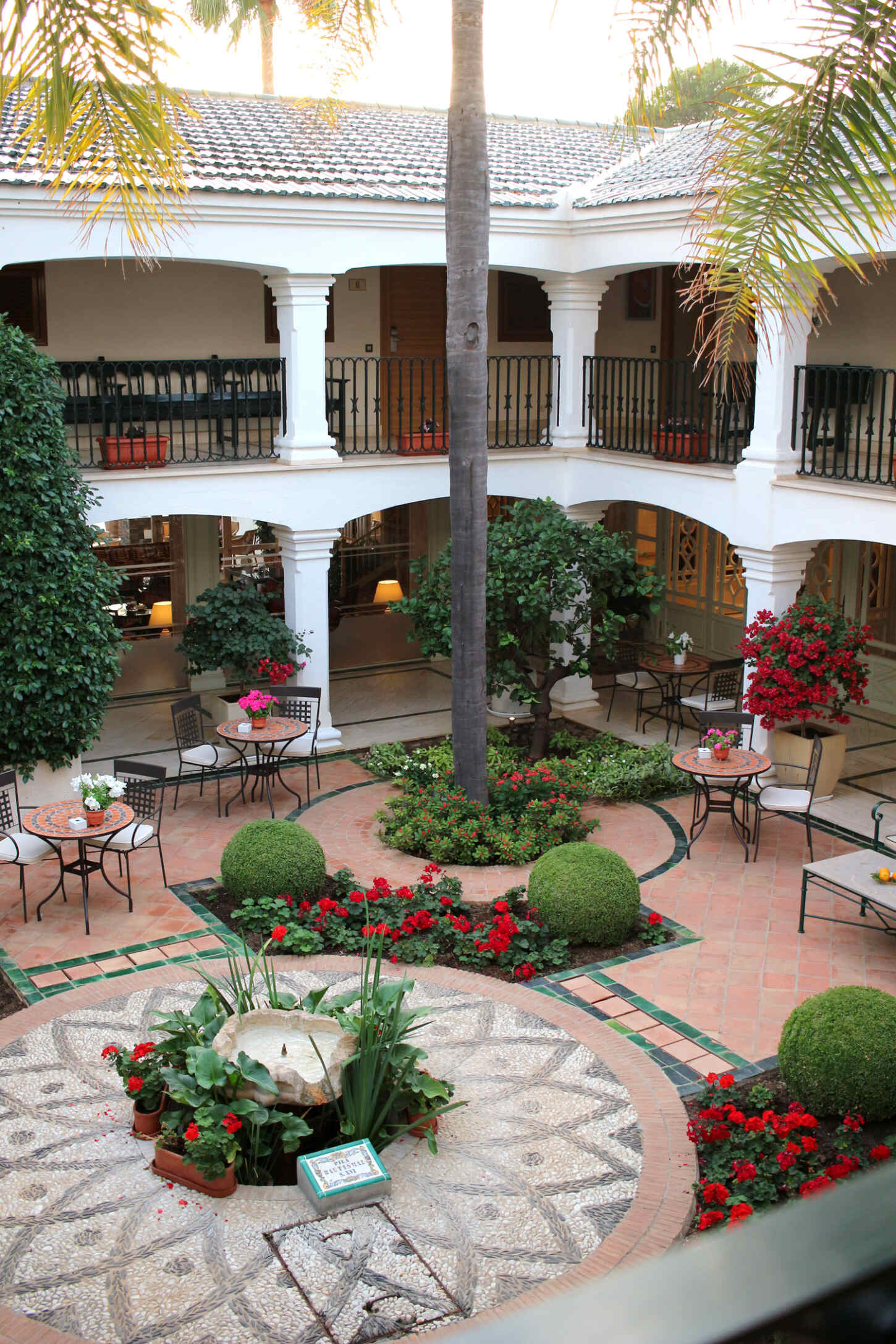 If you've been following me on Instagram recently, you may have noticed I left the cold North East of England behind in favour of visiting Marbella in Spain! It was booked through Jet2 Holidays, which is a service I've never used before, for my sisters 40th and I would totally go through them again in future! I have booked a lot of flights with Jet2 in the past, so I'm very familiar with their service, but this is the first time I've experienced a package deal.
The flight was at 10am on Friday from Newcastle and flew directly - on time - to Malaga airport which is the nearest one to the Marbella area. The staff were friendly on the flight (as always) and at the airport, as they directed us for our transfer (mini-van, very comfortable and clean!). Our flight back was at 3pm on Monday - again, on time - and was such a chilled flight, not a bit of turbulence!
We stayed at the Los Monteros Golf and Spa Hotel which was around a 30 minute transfer from the airport. It was a 5-10 min walk to the beach. Marbella Old Town was 5-7 minute drive and it was roughly 12 minutes from Puerto Banús harbour (where all of the nice yachts are!) so it's quite near the main areas of Marbella, which is just what you want!
I was really impressed by the hotel from the moment we pulled up, but I'll go into each section below so you can get a really good idea of this beautiful 5* resort.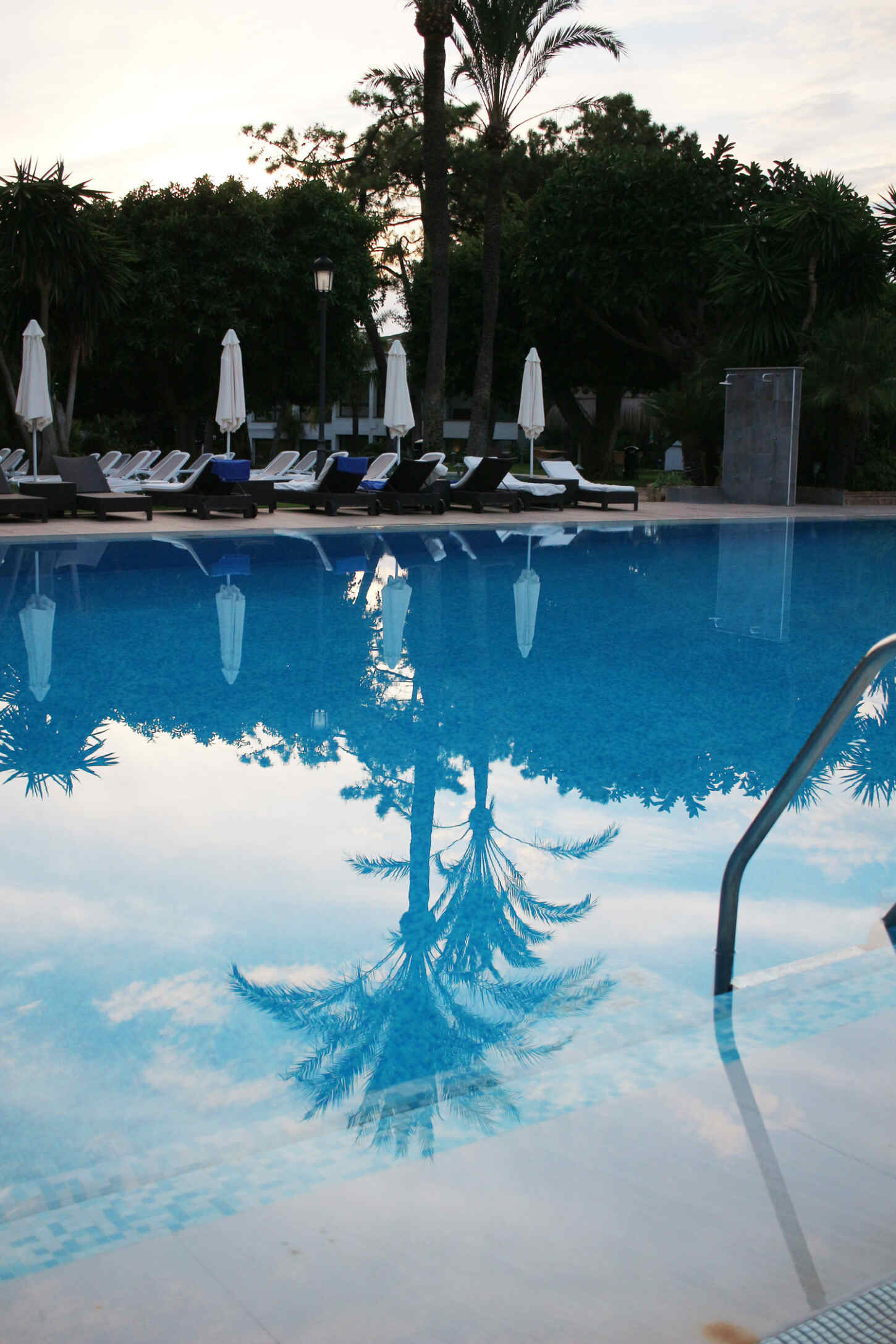 As soon as we arrived, we were shown to our room which I was most excited to see. I don't know about you, but I judge the entire hotel just off the room and I was not disappointed with this one.
My sister and I had separate rooms, but they were just their 'classic double' offering which are the smallest of the rooms. I was so surprised by how big it was though! There was so much space - more than enough room for two people - and lots of floor space.
In the room, you got a large double bed, a small table with two chairs, a desk with a chair, a tv, a fridge/mini bar, a safe, an iron and huge wardrobes that spanned the full length of the wall. I was so impressed with this, along with the ample balcony space too.
In the bathroom, my room had two sinks and fluffy dressing gowns with slippers. The shower was always hot and had amazing water pressure - certainly beats my crappy shower at home! The amenities were fully stocked every day and I became particularly attached to the shower gel and body milk, as it smelled like honey. The range of things they had was impressive though, down to a toothbrush and mini toothpaste incase you forgot yours. The hairdryer is a powerful one too, so you don't have to spend 10 years drying your hair like a lot of other hotels!
I had a really comfortable stay in the three nights I had this room, so I can definitely vouch for staying in a classic double.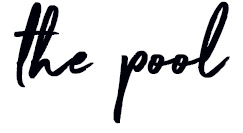 I spent a bit of time chilling out around the pool while I was there which was really nice for November!
The lounge area opens on to a beautiful lunch area with lots of seats and flowers where you can have lunch. I also saw quite a lot of people catching up on work or having meetings here, so it's a very multifunctional space.
This then opens out on to the large main pool. It was chilled, but nothing freezing so I kept dipping my feet in it as much as I could as it was very refreshing. The pool is surrounded by sun loungers and there was always someone on hand to make sure you had everything you needed.
It was such a tranquil space and one I would have loved to have spent more time in - maybe a place to consider for next Summer ;)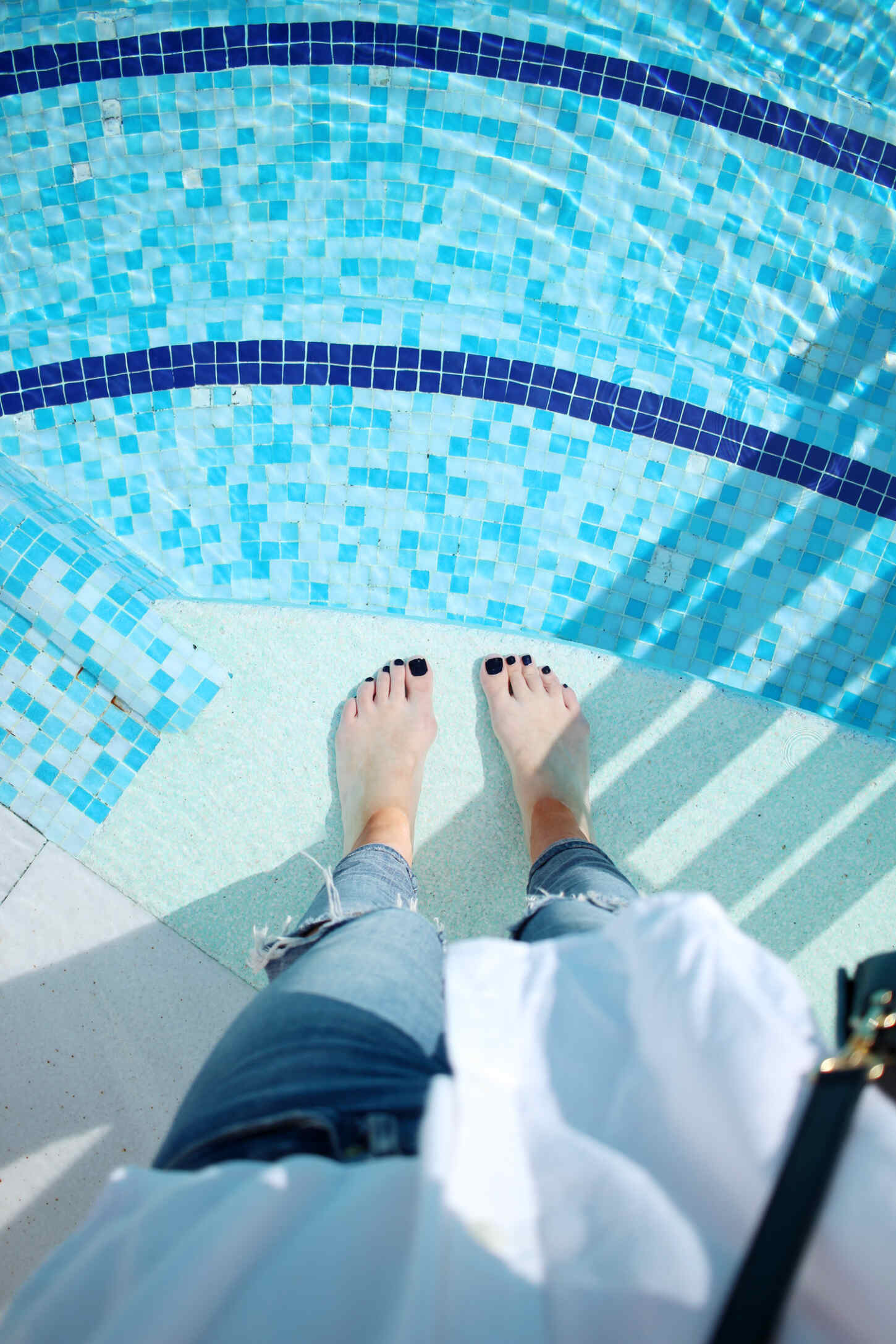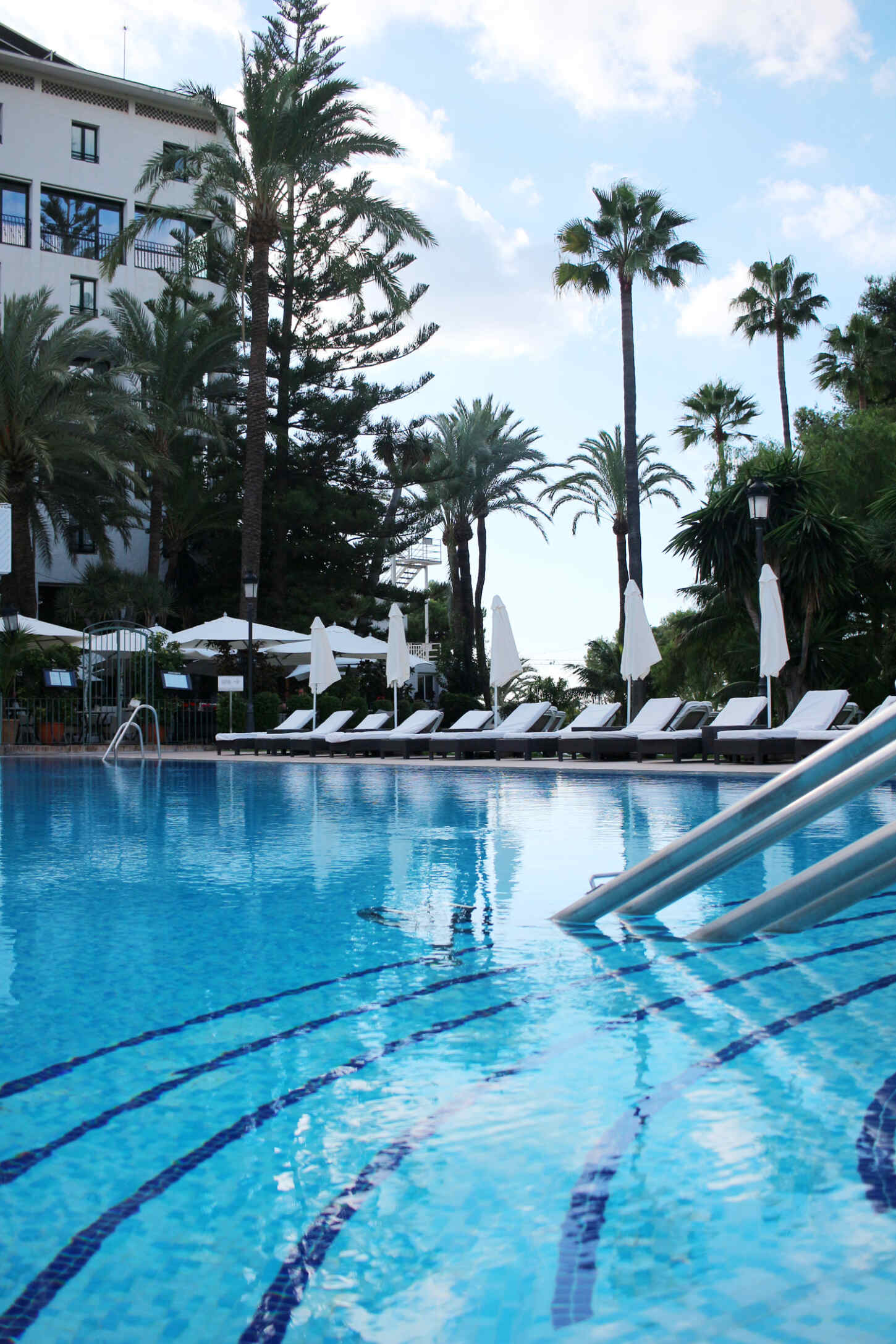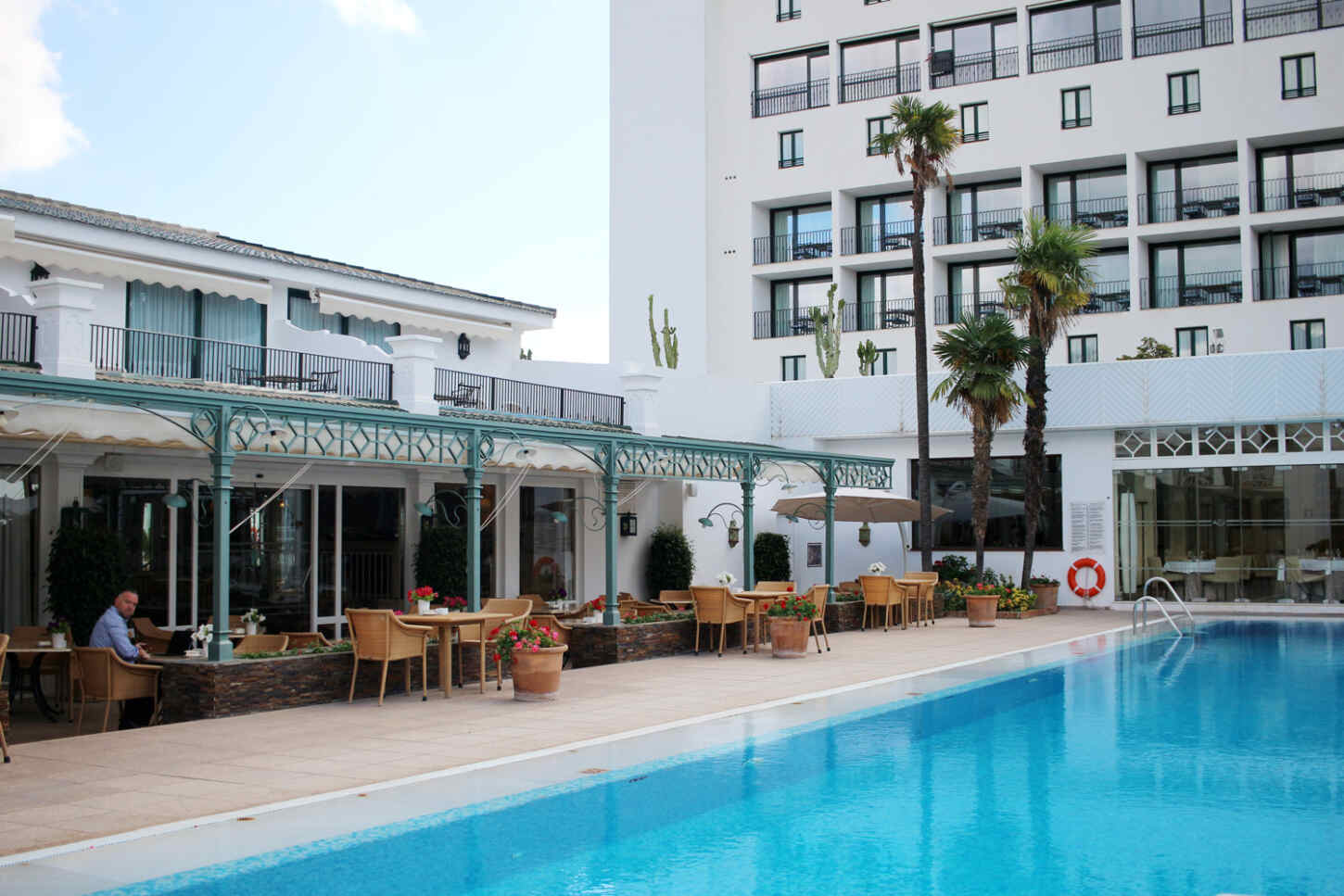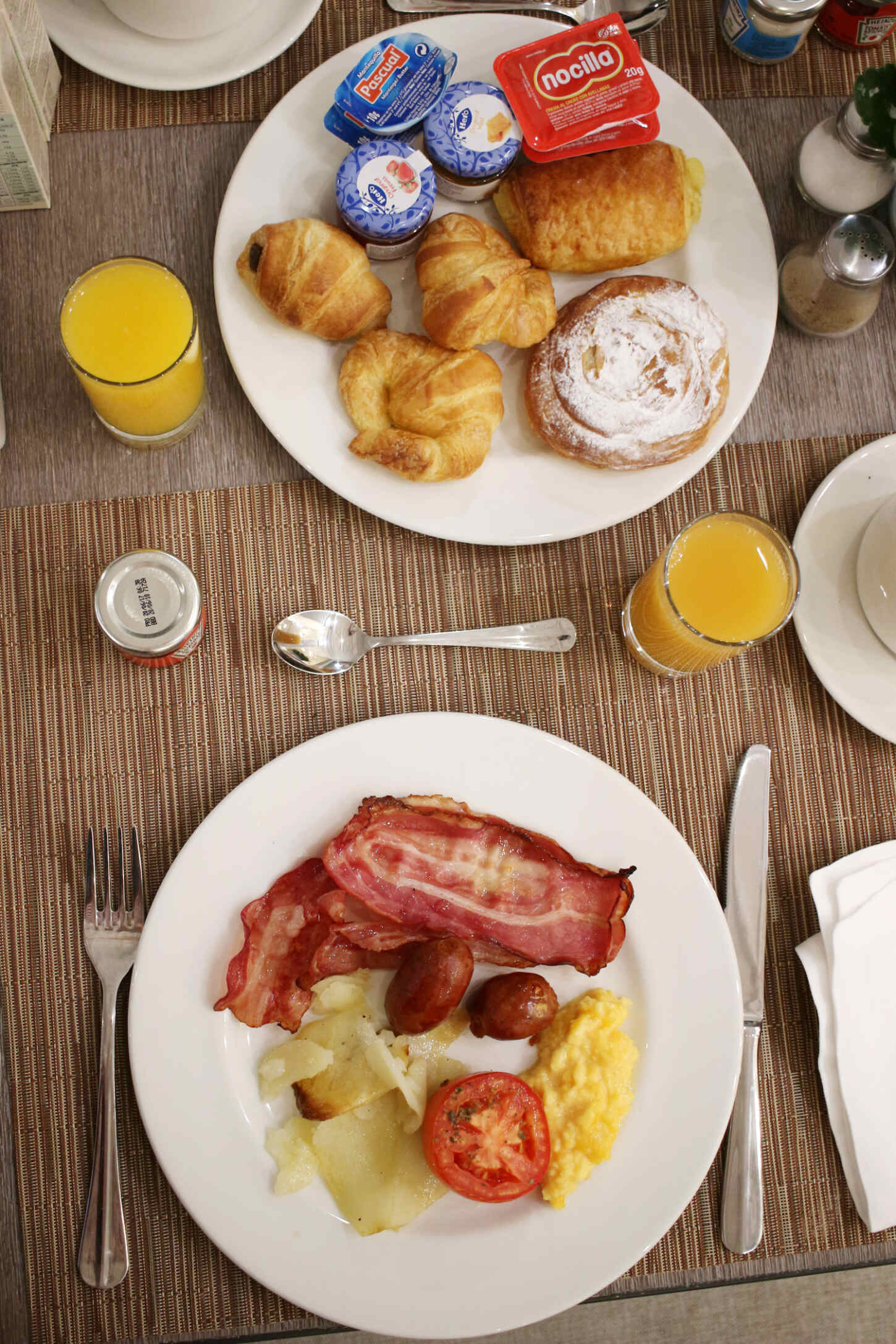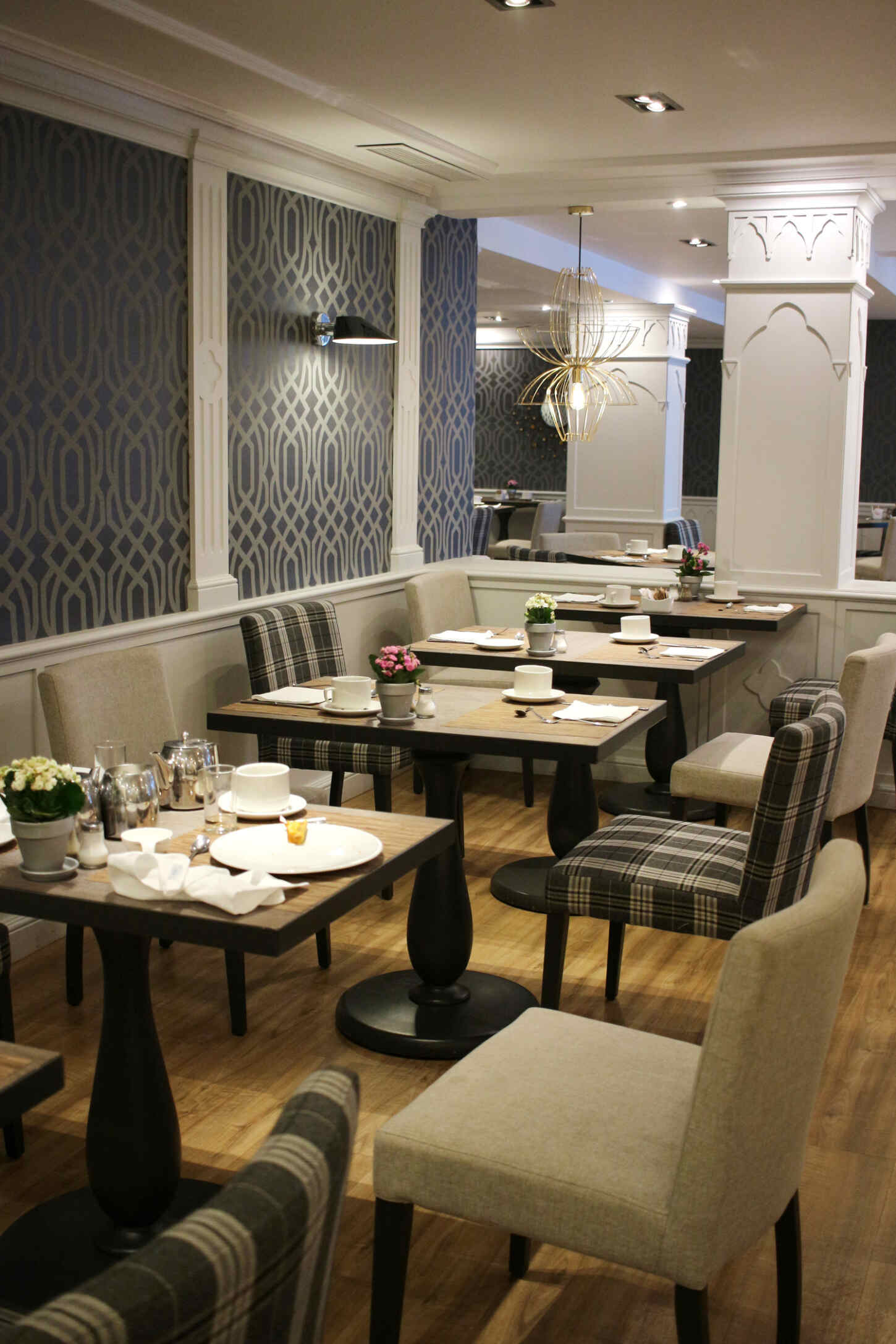 I'm never a breakfast person unless I'm away on a trip, then I turn into some sort of breakfast monster. I think it's the selection of food, something just snaps in my brain and I get determined to try everything they have to offer, so that's pretty much what I did over the three breakfasts I had at Los Monteros.
Firstly, the range of food on offer was everything you want in a hotel breakfast. There was a large selection of sweeter treats from chocolate croissants to doughnuts to muffins, with mountains of chocolate spread and honey and jam. You could pick from about 10 different types of bread for that perfect slice of toast. There was a range of cereal and breakfast toppers, lots of yogurt and fruit.
If you wanted to go continental, there was a huge selection of cheese and meat, as well as salmon, so there's a lot to choose from!
You could also opt for a hot breakfast, with scrambled eggs, bacon, tomatoes, potatoes, sausages (chorizo!) or have the lovely cook make you an omelette or fried eggs - mmmm.
For drinks, you could have the usual tea or coffee or pick from a range of around six fruit juices. You could also have a champagne breakfast if you fancy it too!
I promise you wouldn't be disappointed by the food on offer, as there's something for everyone!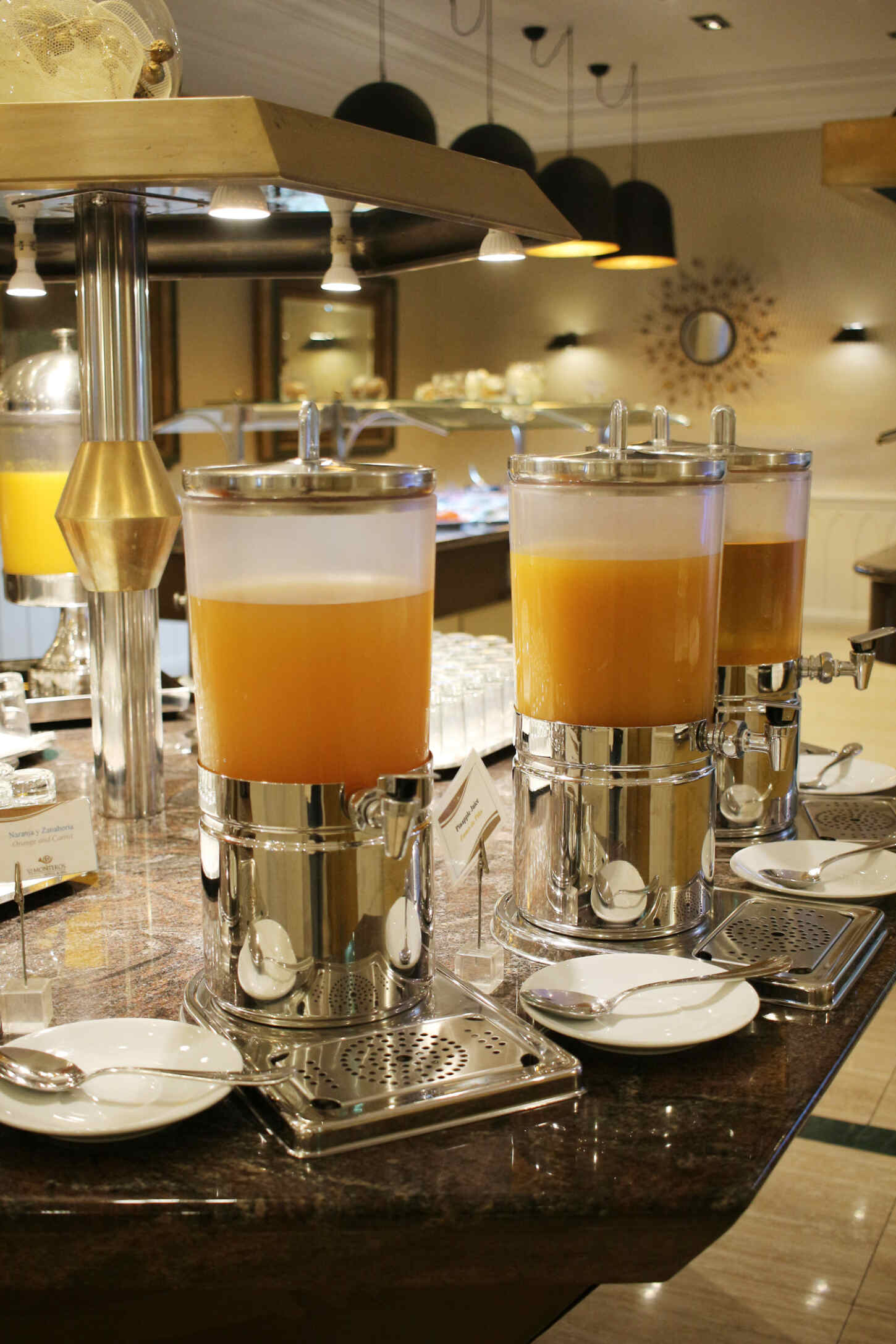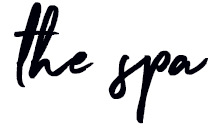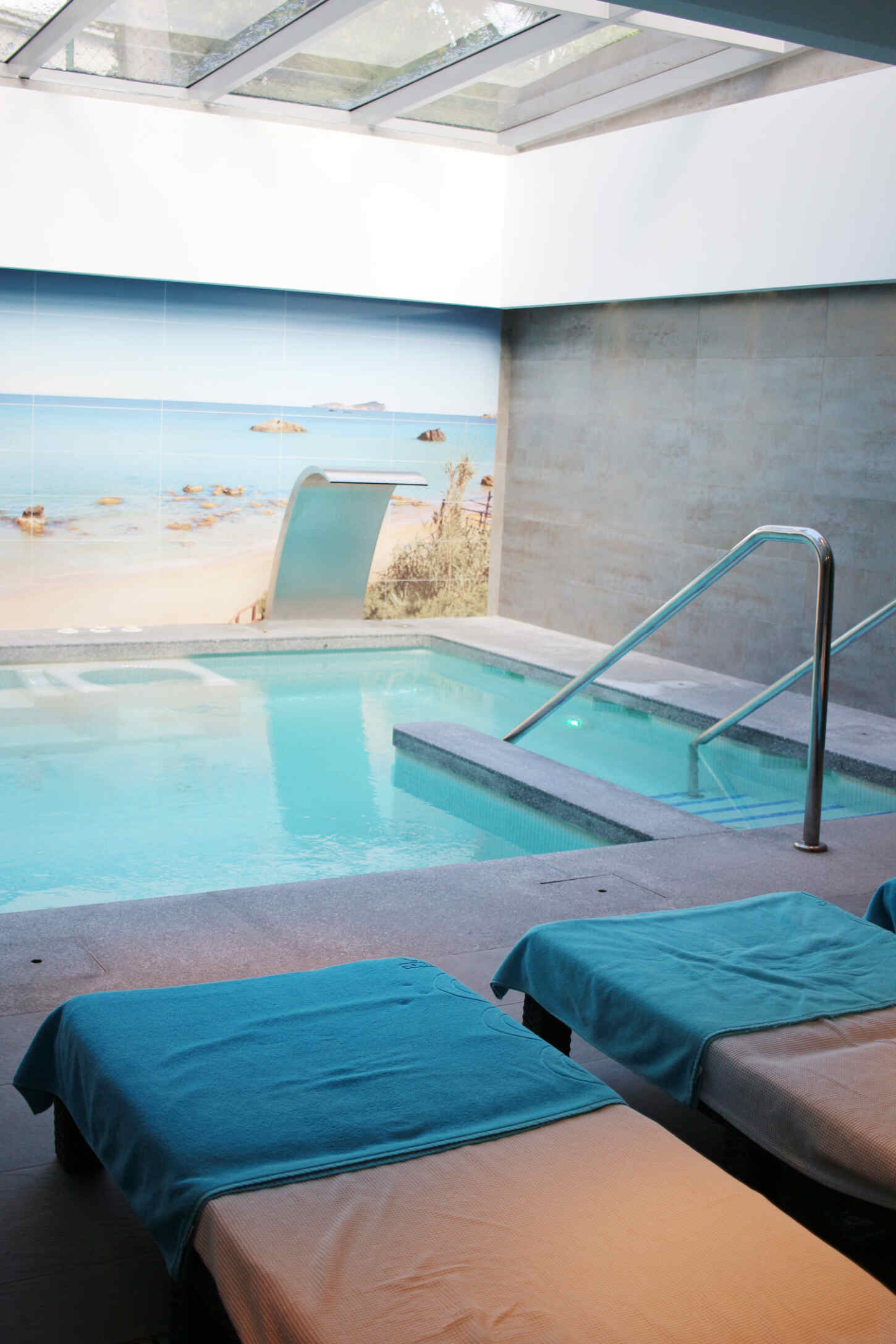 On the Saturday - my sisters 40th birthday - we went to the spa which is located at the far side of the hotel next to some beautiful gardens. Once you go down a flight of stairs, you can find a gym and the spa reception which was staffed by a lovely therapist.
There's a huge range of treatments on offer, from massages to facials to scrubs to manicures and more, as well as their facilities.
As it was Lindsay's birthday, she had a 50 minute massage and then a 45 minute 'circuit' which is basically use of all of their facilities. This includes the sauna, hammam, showers, steam rooms and their heated hydrotherapy pool. With the offer they had, you could get a 45 minute curcuit with a 25 minute massage for 65 euro, but it was extended to 50 minutes by paying an extra 30 euro - totally worth the money!
While she was in there, I opted for a 90 minute circuit so I could just chill by the pool. This was 35 euro which I think was very reasonable. I made such a dint in my book (and also got it wet in the pool, oops) so I was grateful for that time out. The pool also has a glass roof so it's a beautifully lit space and it's wonderfully warm.
I know a lot of people wouldn't want to go in a steam room or a spa when it's warm outside, but it's such a lovely place to spend an hour or two!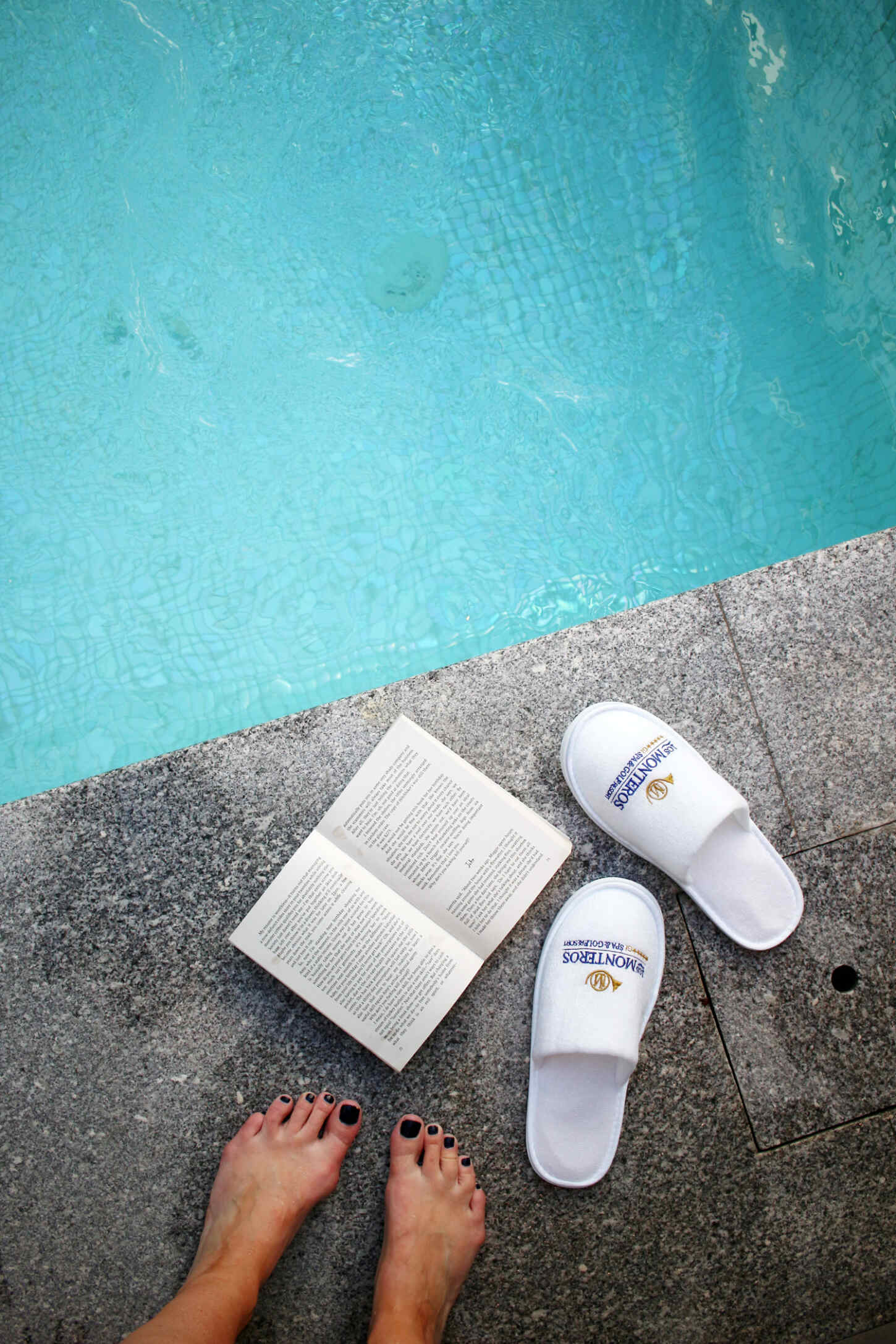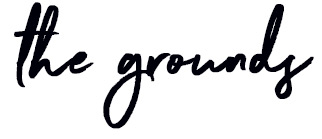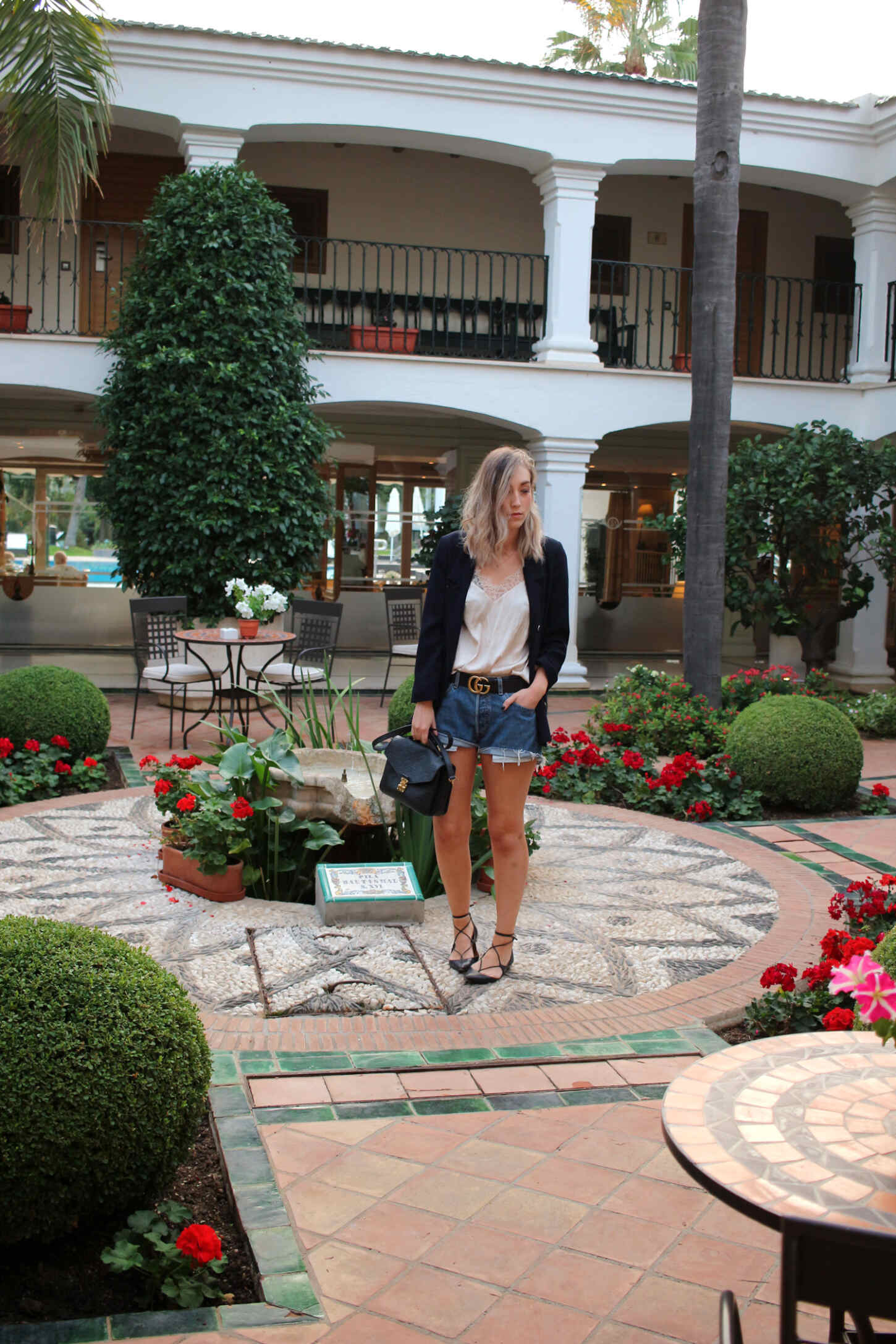 And finally, the grounds and gardens. The hotel is set in a really beautiful location with the beach just a 5-10 minute walk away (depending on how fast you stroll) and surrounded by some very fancy houses. ....When I say houses, I mean mansions. It's in a very swanky area which means it feels very safe to walk around. My sister and I didn't feel unsafe at any point, day or night, which I really appreciated.
The hotel itself has a beautiful entrance so it feels very 5* (as it is a 5* hotel) as soon as you pull up. The reception is beautiful and the staff are very friendly. They also all speak excellent English so if you're worried about a language barrier - don't be! They were great at ordering taxis for us and storing bags while we waited for our transfers, just lovely hospitality!
The hotel is extremely clean and well maintained. I loved the patio garden area (above) as it was such a statement area and very pretty. The lounge area and breakfast area were both lovely spaces and everything looks so pristine all of the time, so I do think it's worthy of the excellent reputation it has.
Outside, beyond the pool area, are gardens complete with ponds and fish. I love the tropical vibe this has and feels like a bit of an escape, so it's great to wander around as it's very peaceful. Everything was so well looked after!
We didn't go to the restaurant or the Cabana Beach Club, but I have heard amazing things about them, so if you decide to stay here, I'd definitely check them out. I had a peek at people's lunches and they all looked so yum, I was very jealous!