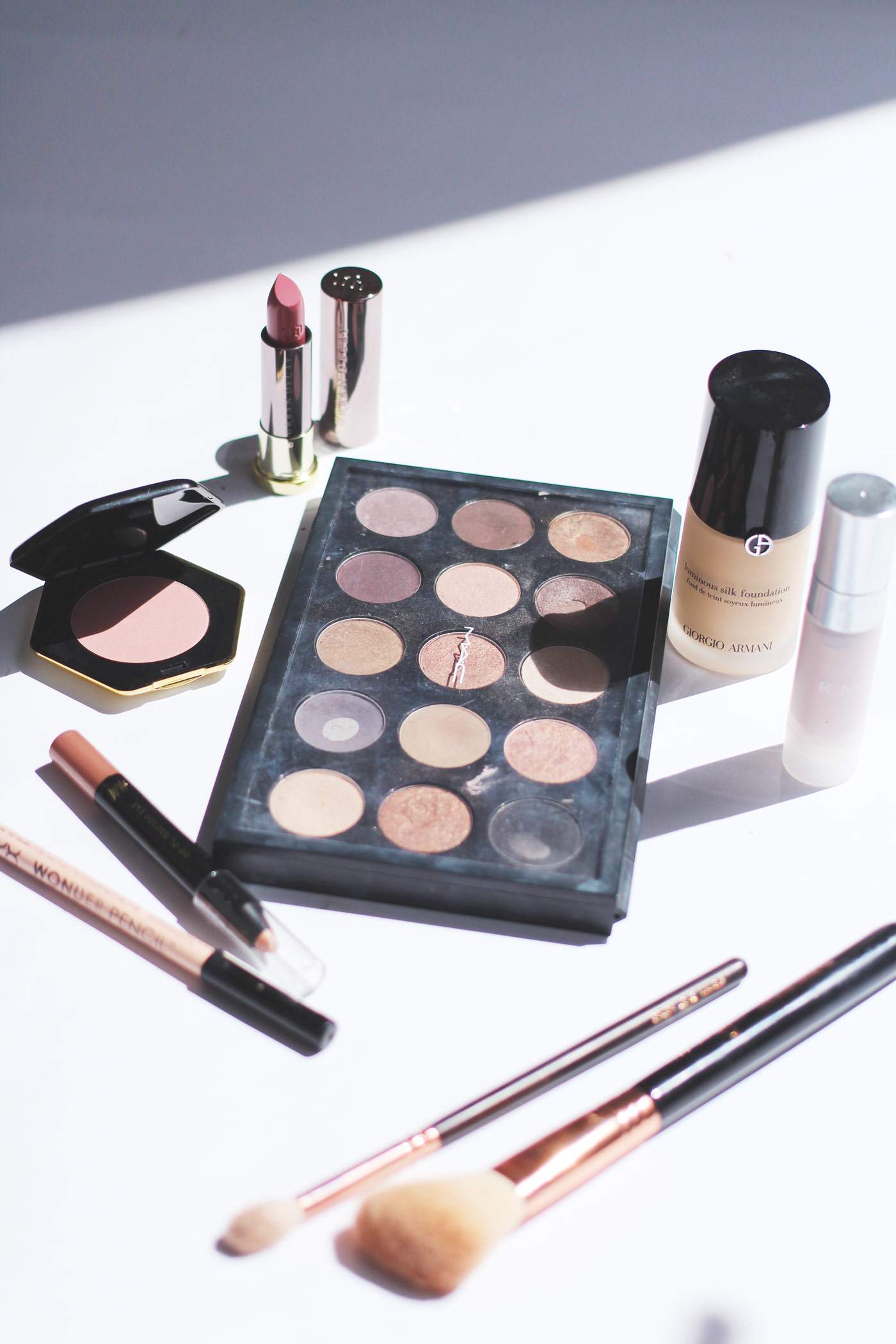 Since I have a reasonable sized makeup collection, I do try and switch stuff up once a week or so just so my products are in rotation and old, and new, favourites can be used and loved. I recently swapped things over to, what I think, is a winning combination so I thought I'd share my makeup bag for this week with you all.
I'm really excited to wear more of my foundations again once the effects of my tablets disappear, so I've been slowly testing out the Giorgio Armani Luminous Silk Foundation and integrating it into my routine. I love how lightweight it feels on the skin while still giving great coverage while not being too dewy or too matte – a good all-rounder that I can't wait to use more of. Another base product I'm adoring is the RMK Base Control Colour in shade 02 purple. If you're not familiar with colour correcting primers, they work to balance and bring some radiance back to your skin. I use this under my eye concealer and around my face to lift the dullness, it really brightens up my whole complexion!
I've went back to my H&M Powder Blush in Rosy Brown because it's the perfect natural flush, plus I can't get over how well these blushes perform for the price! They're definitely comparable to higher end products, I think. For my eyes, I've went back to my favourite MAC 15 Pan Eyeshadow Palette with a strong focus on the shades Satin Taupe and Patina. I really can't knock MAC shadows and how scruffy the palette is probably shows that! I've also added in one of the H&M Eyeshadow Sticks (shade Sun on Sand) and NYX Wonder Pencil for my waterline, because the combination of the two really opens eyes and makes you look so awake!
Finally, the new kid on the block, the Urban Decay Vice Lipstick in Backtalk will be my lipstick of choice for the coming week. I really love the dusty pink hue and it's so pigmented, I've got a feeling it's going to become a bit of a firm favourite.
What's in your makeup bag this week?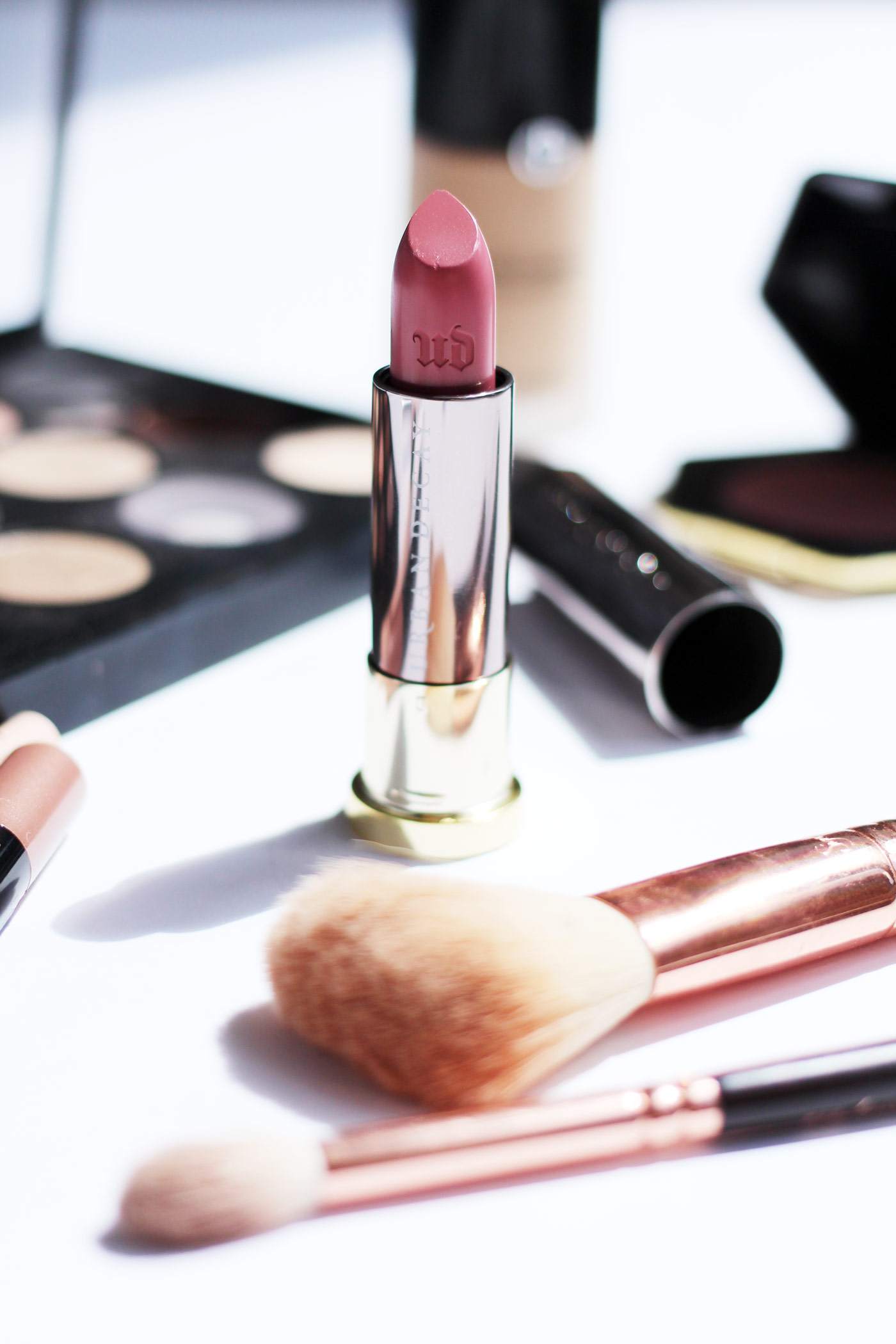 Helen x