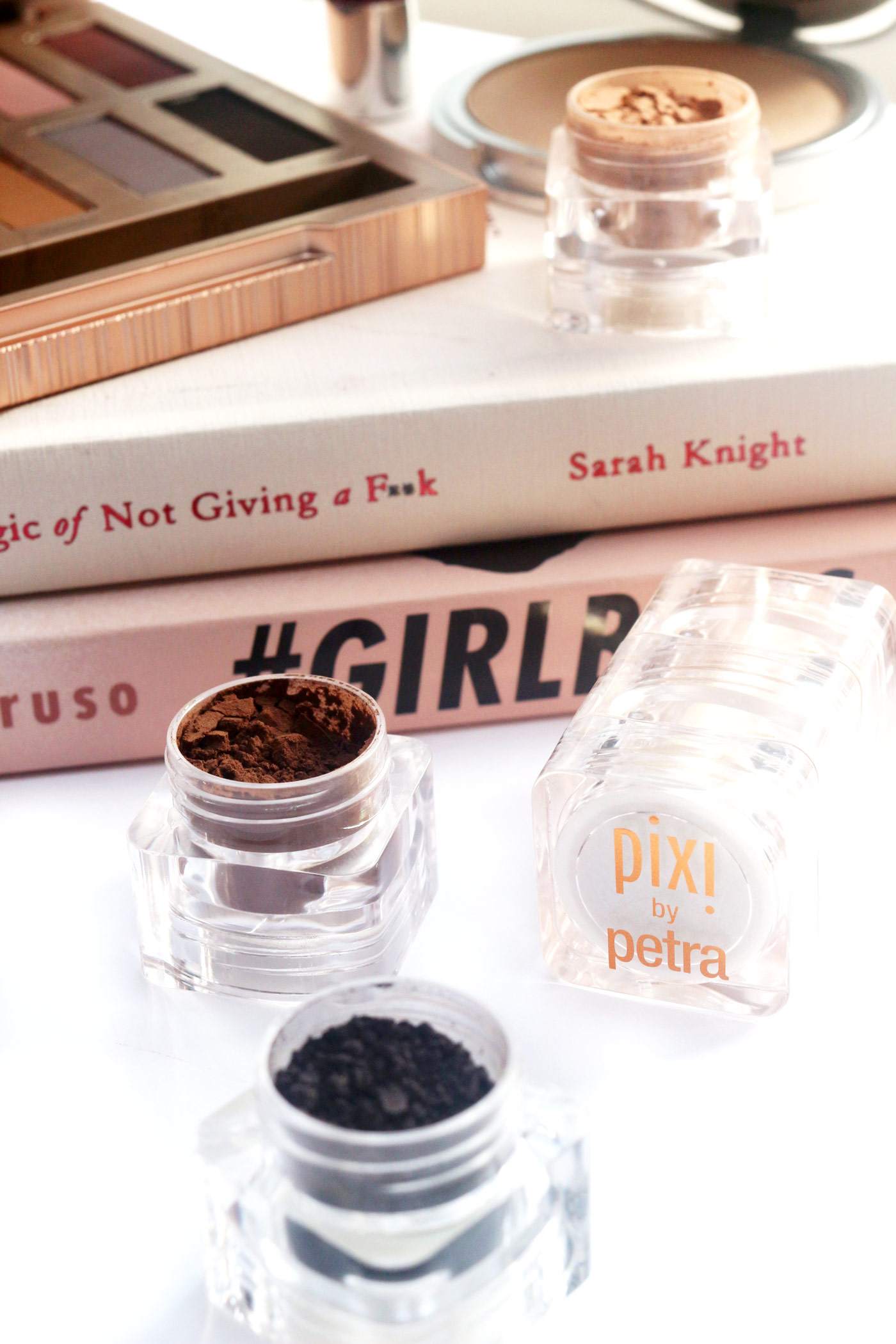 I don't feel like I've had a good 'to test' sort through in a while, so while I was moving these beauties to my makeup bag, I thought I may as well photograph them at the same time.
The item which stands out the moment, partly because it's a new release – partly because it's damn beautiful – is the Urban Decay Naked Ultimate Basics Palette. I've worn this around 4-5 times now and I can firmly say that I am in love. I've never been one for an all matte eye look, as I tend to have a bit of shimmer in the middle just to lift everything, but I've become totally obsessed with keeping everything muted and neat which I think a matte eye look can give you. Even if you're not a matte fan, still grab this palette for the perfect crease colours to add definition!
Another shadow love has been part of a Christmas set from Pixi and it's the Pixi Fairy Dust Favourites. Again, this is a matte set, but they do have a beautiful shimmer selection too which I also have. The matte offering has five twist-off cubes filled with the most bold loose pigment so a little certainly goes a long way! The shades would suit everyone too, as they offer a neutral cream tones down to black, so if you've got a natural eye lover in your family then they'd make a lovely gift too, just sayin'.
I think everyone has tried The Balm's Mary-Lou Manizer highlighter by now but, as usual, I am last jump on the bandwagon. I'm a bit highlight obsessed right now and tend to forget blush and opt straight for a dewy glow instead, so I know this one will be perfect. The champagne shade is so beautiful and it's finely milled so I know it'll give a gorgeous glow. Can't wait to test this one, as it's the only one I've just swatched.
Lastly, a product that isn't new to me but I'm sort of revisiting the range so thought I would mention it. I've been a big fan of the Clinique Chubby Sticks for a long time now and the shade Broadest Berry just ticks so many boxes for me – it's the perfect Autumn hue. I'm wearing it in my latest outfit post (and my next three to come) so it's such a good option to slick on and go. Plus, because it has a more balm texture than a standard lipstick, it really helps keep Winter-dry lips at bay! Bonus.
What are you loving or testing recently?
Helen x