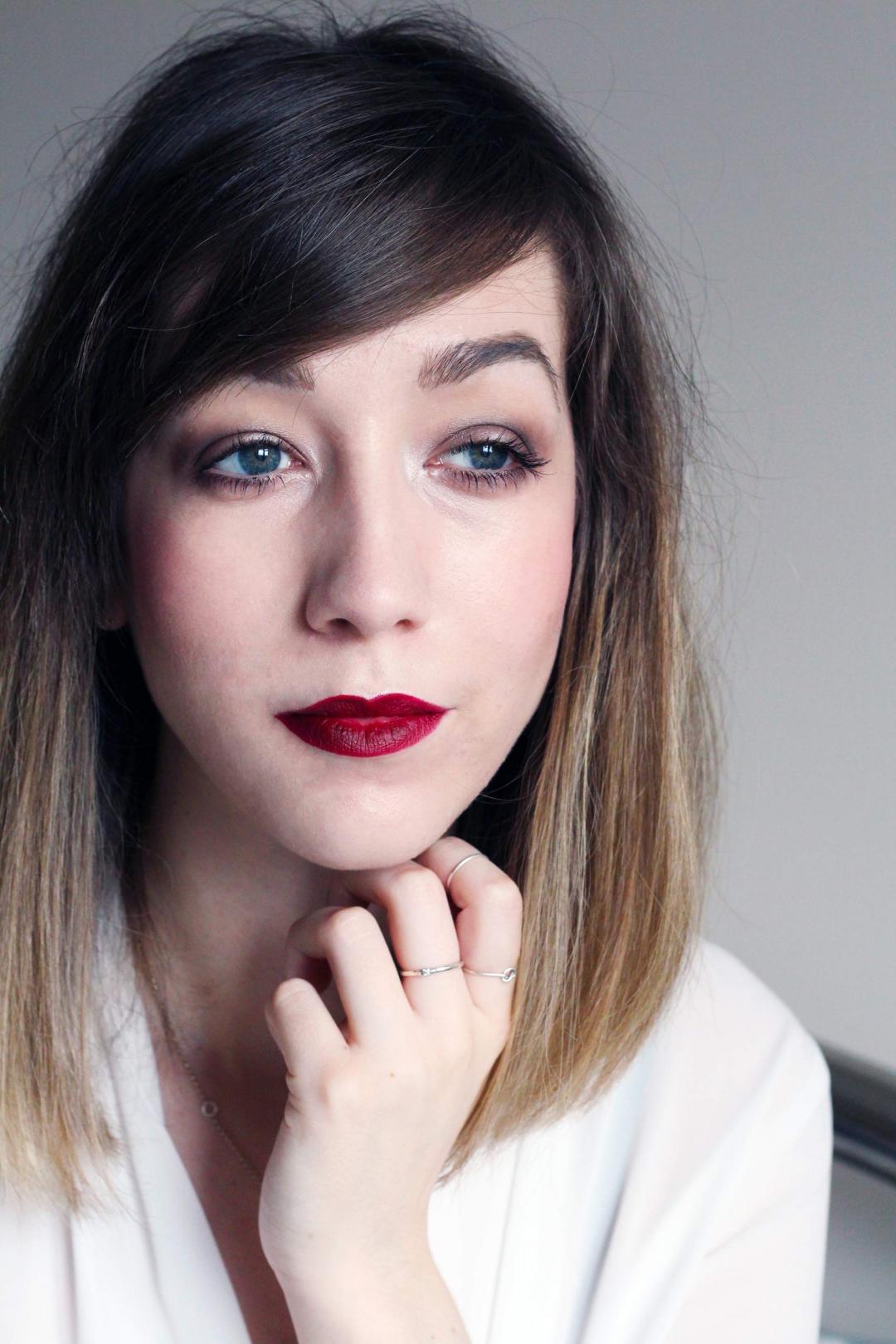 In a campaign to show more of 'me', here we have the first of what I hope to be many makeup looks. So, to begin we're starting with one of my most worn looks, all year round, which is neutral taupe eyes and dark berry lips. MAC Satin Taupe has long been my favourite eyeshadow pretty much forever, so I thought it'd be nice to showcase it with little interference – hence no eyeliner, which is a miracle for me! Keep readin' if you wanna see what I've used…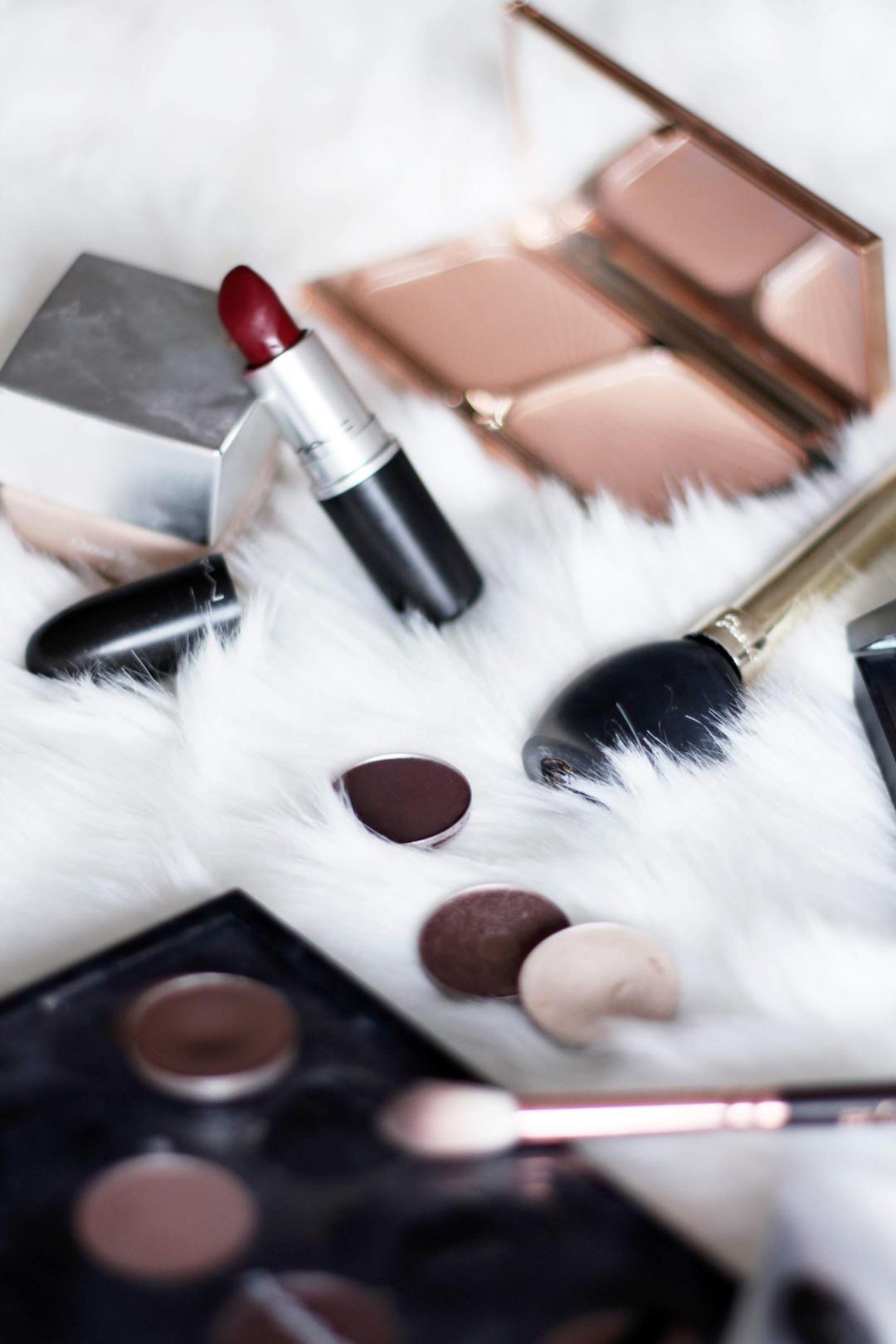 To start, I used my trusty Charlotte Tilbury Wonder Glow, as I find it keeps my face looking less 'meh' and gives it a nice glow which is much appreciated in this dull weather! For foundation, I've went for my current favourite and most used, the RMK Creamy Foundation which I'd recommend to anyone wanting medium-full coverage without it feeling heavy. After this, I went in with my usual Bobbi Brown Corrector and Collection Lasting Perfection Concealer to cover my dreaded dark circles and any blemishes that I might have
On my cheeks, I've been obsessed with the NARS Steve Klein One Shocking Moment Blush Palette and went for the darker raspberry tone in the set. It's so pretty! I also made sure I used some of the Charlotte Tilbury Filmstar Bronze and Glow as a contour because you've got to conjure up dem cheekbones from somewhere, haven't you!
On my eyes, I use MAC Satin Taupe all over the lid, then went in with Shroom to highlight my inner corner and a mixture of Mystery and Sketch in my crease to compliment the cool tones in satin taupe. I love this combination, as it takes no time at all to do – just blend and go! I finished it with a coat of the Eyeko Black Magic Mascara, as it's my favourite for a bit of length and lots of drama. On my brows, I used my trusty Anastasia DipBrow Pomade and Brow Wiz as they give me the brows I want every single time.
Finally, as a feature point of my look, I slicked on some MAC Diva Lipstick which is one of my all time favourites. It's the perfect dark berry with a touch of red that emphasises my pout instead of completely making them disappear! Definitely one to pick up. Aaand, that's it – start to finish in about eight minutes.
Which makeup look do you love at the moment?
Helen x
ps. check out this lovely blog: Carly Wynn and Madame Ostrich!