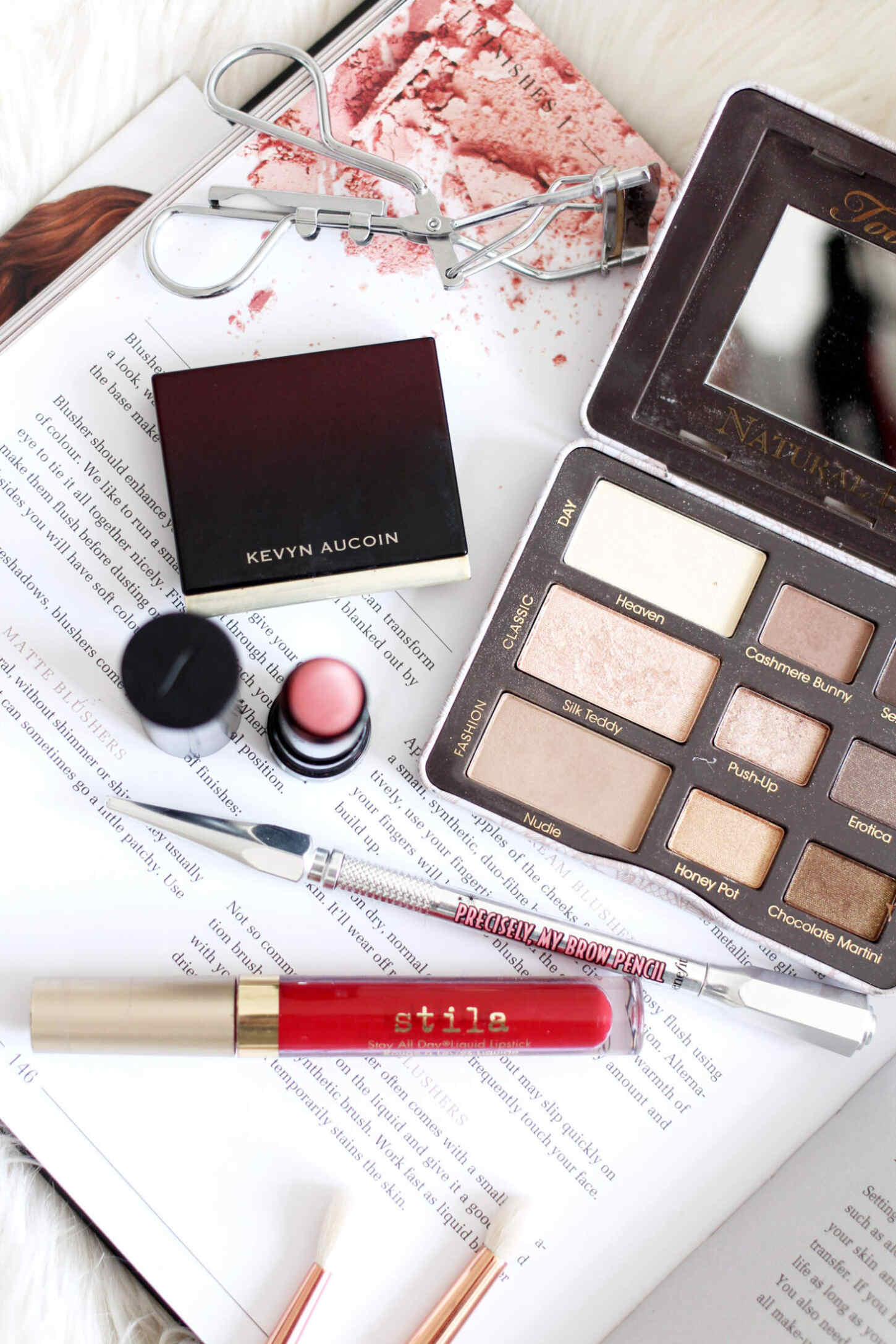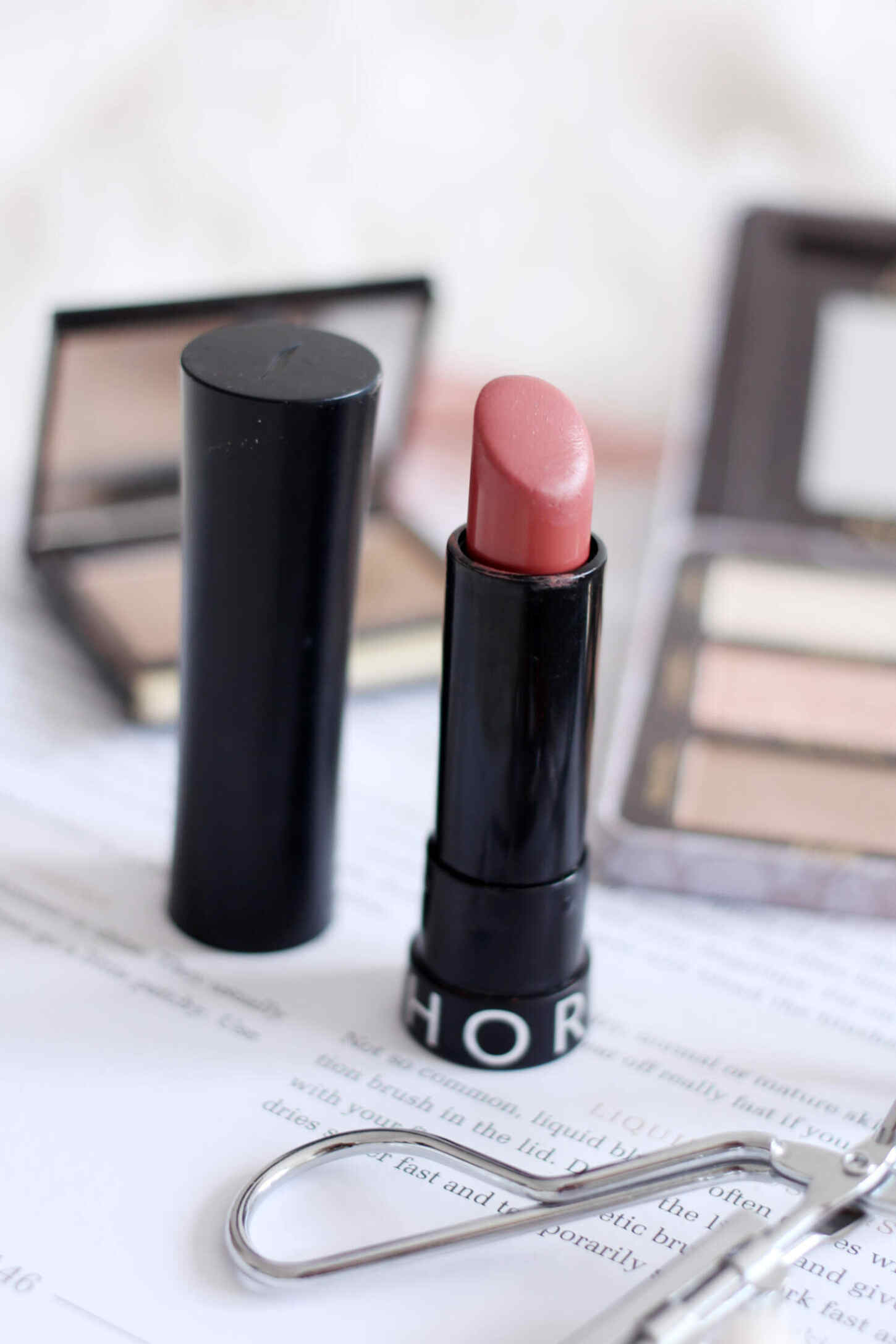 While sorting out my bedroom and therefore my makeup stash, I've been filling up my makeup bag with the pieces that make me feel good. Now, I've talked about makeup and why I wear it on this blog before, but I wanted to touch on the products that never fail to make me feel 10x more put together or more fierce *snaps* or more chic.
T H O S E L I P S T I C K S | I have two lippies that I'll slick on depending on my mood. If I'm feeling like I want to look polished with minimum effort, or I'm wearing a minimal makeup look, I'll slick on Sephora Rouge Cream Lipstick in Charmer. It's the perfect nude-peach tone and very flattering on. If I want to get shit done or I'm wearing all black or I just want to look serve a bit more face (I watch a lot of RuPaul, ok), then I'll apply the Stila Stay All Day Liquid Lipstick in Fiery. It's the perfect bold red and looks gorgeous on every skin tone!
T H E E Y E S | I do have quite hooded lids and, as much as I'd love to get rid of them, they're here to stay for now. So, to combat this, I try to use products that lift and accentuate that area. I love using the lighter shades in the Too Faced Natural Eyes Palette all over the lid and inner corner to brighten, then emphasise what little crease I have with a darker shade. I love how buttery soft these shadows are and the colours are just so wearable! I have also come to realise I'm nothing without eye curlers, so the Shu Uemura Eyelash Curlers are a makeup bag must-have.
C H E E K B O N E S A N D B R O W S | Nothing makes me feel more put together than having sharp cheekbrows and 'fleeky' brows. The Kevyn Aucoin Sculpting Powder is a long standing favourite for creating natural but defined hollows, so you look more polished that you may feel. I've also got back in to using Benefit brow products recently - they really are so good at creating minimum effort products depending on what you like to use. I'm obsessed with the Benefit Precisely My Brow Pencil right now, defined brows are the best way to make me feel more chic!
What makeup makes you feel good when you use it?
Helen x