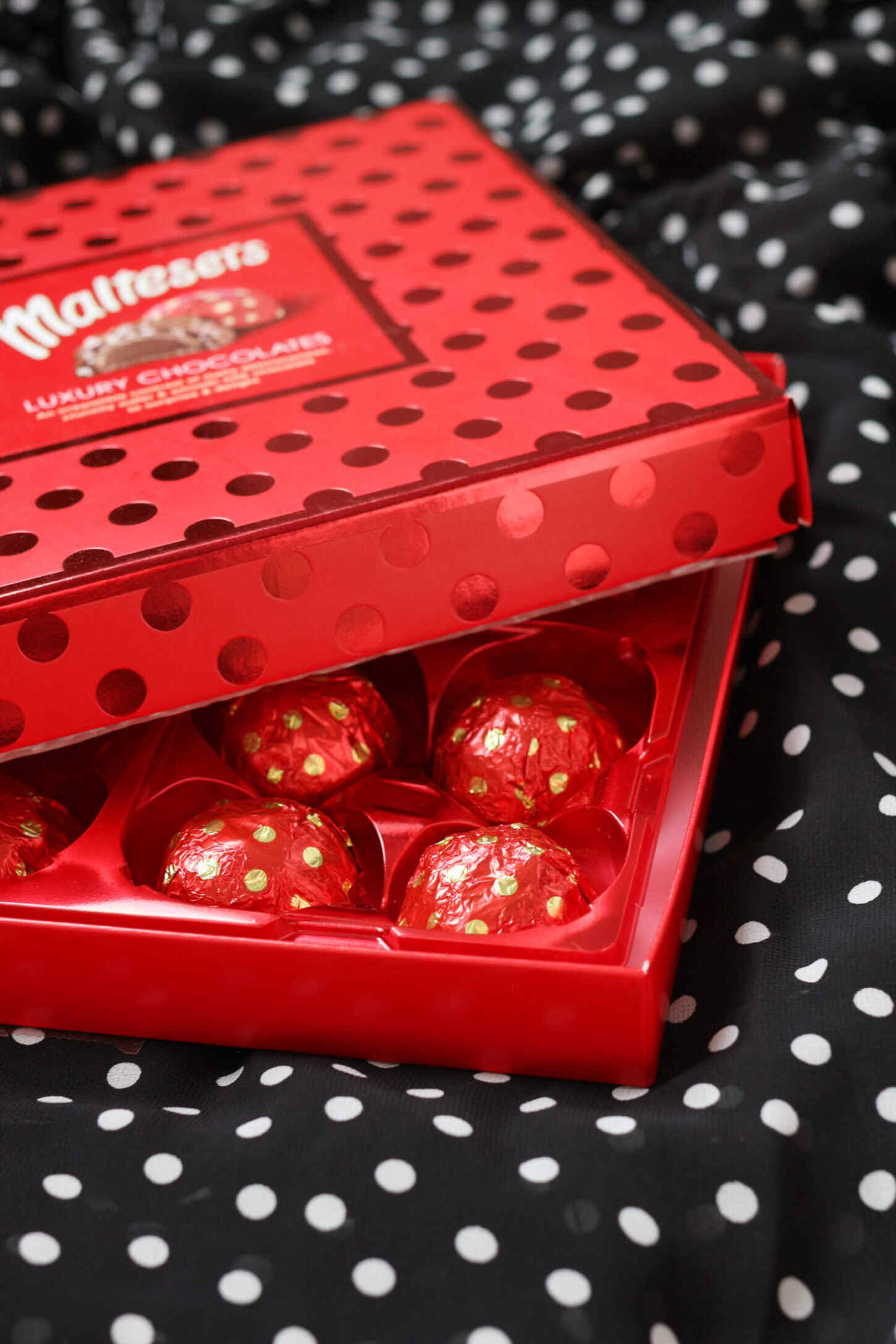 Who loves Maltesers? I know I do, my boyfriend's mum bought us a box for moving into our new house and I ate the lot in one sitting - I don't even think Phil noticed they were missing... So, as you can imagine, I practically leaped at the chance to taste-test and showcase the latest from that famous red-and-polkadots brand.
Maltesers have brought out a new range of luxury chocolates. Housed in a pretty red dotty box, you'll find 16 individually wrapped treats in gold and red just waiting for you to eat them up.
You'll get the familiar Maltesers taste with a chocolate and malt filling which is encased in a wafer shell, then covered in delicious milk chocolate.
I can confirm from personal experience that Maltesers Luxury Chocolates are rather delicious. Addictively so, you can't just have one but saying that they are wrapped in such a lovely way, you can dish them out to friends and family (even if you want to eat them all to yourself!). They would make a lovely gift, too and Mother's Day is coming up, you know...
You might spot some red and gold dotty items around London at the moment (scroll down for pics!) as Maltesers Luxury Chocolates have made over a few iconic London items - from post boxes to tube signs - so keep your eyes peeled!
They're on sale from today (20th March) and are available at Debenhams, priced at £6 per box.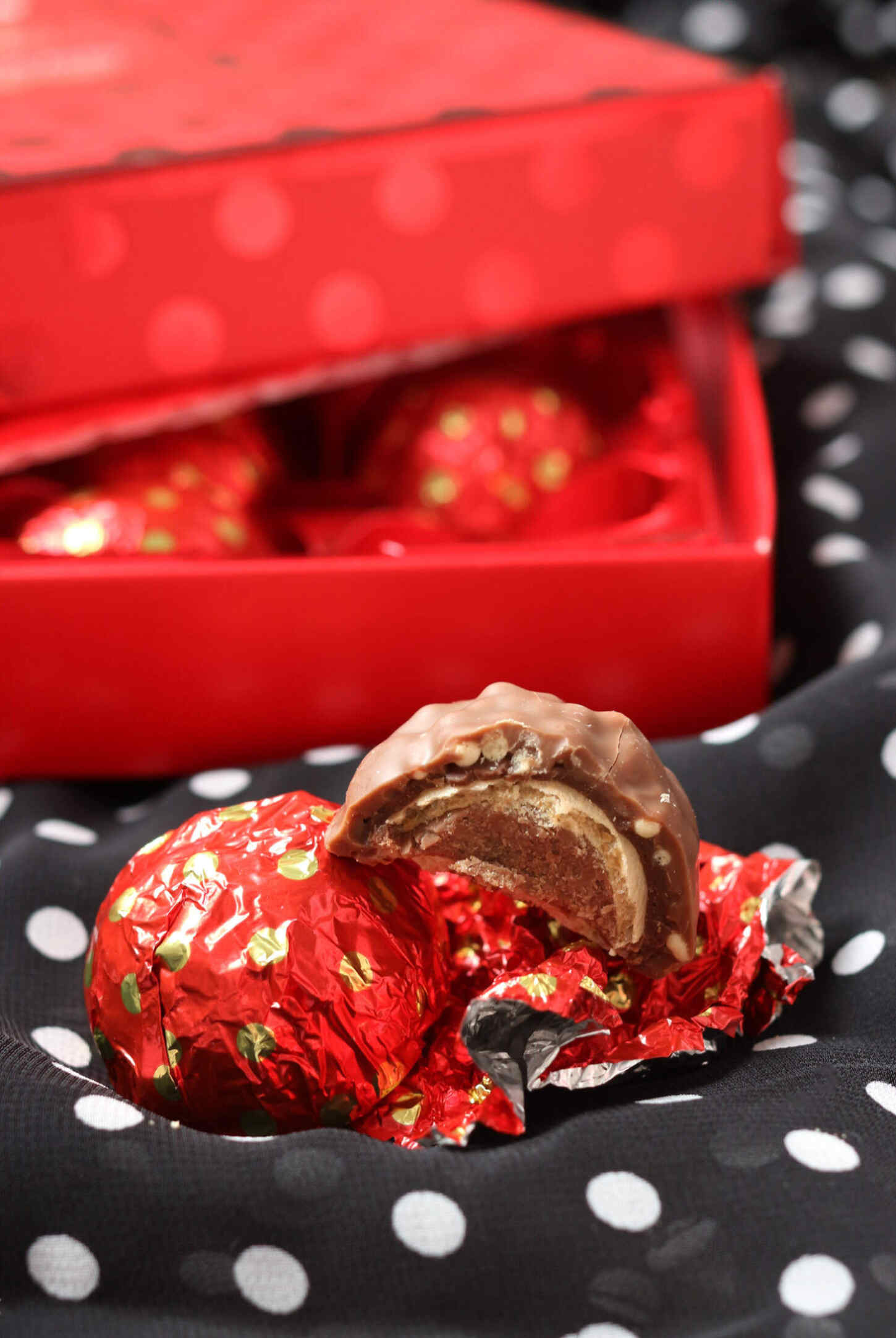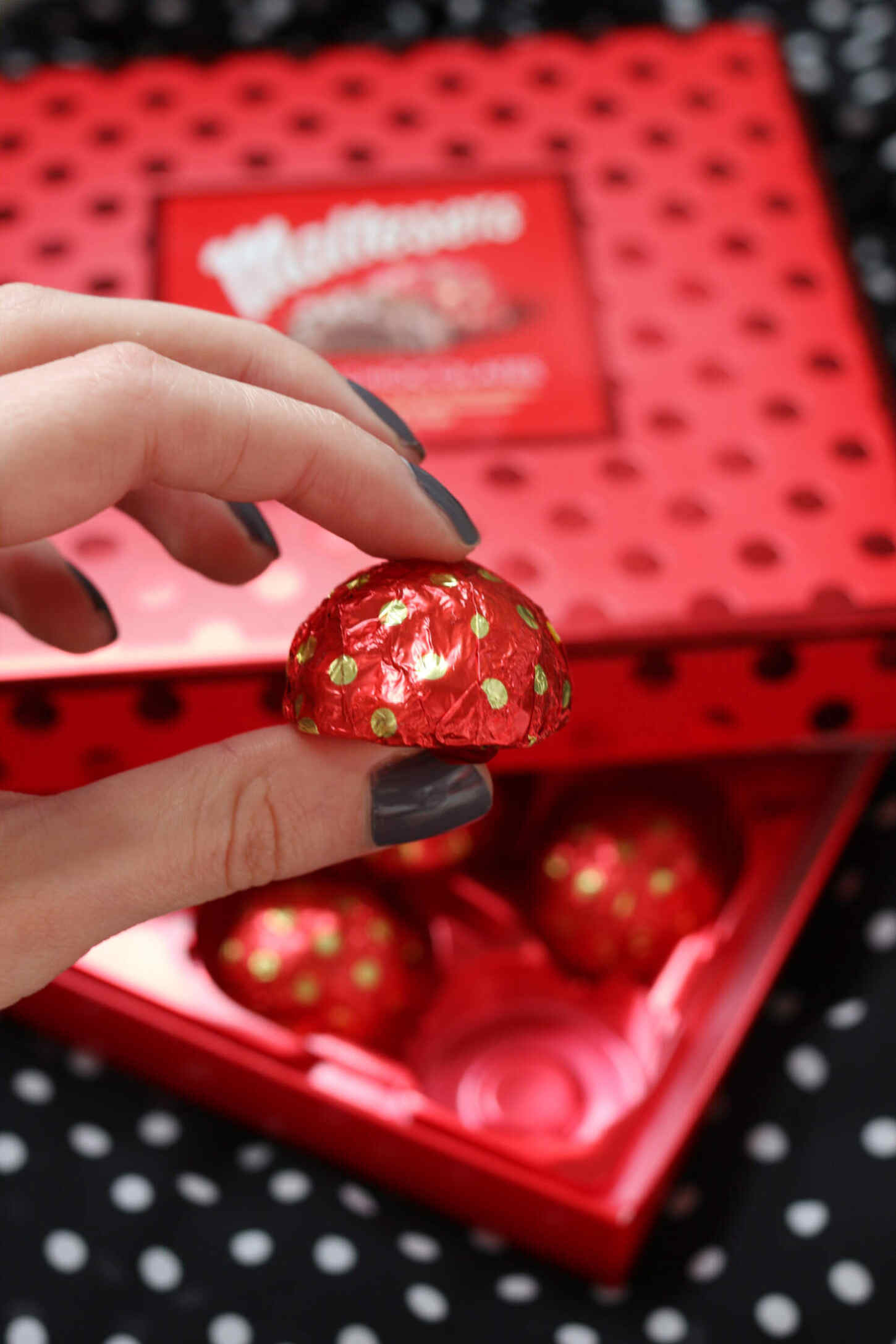 A bespoke polka dot tube sign appears in London today to celebrate the launch of Maltesers Luxury Chocolates, which go on sale nationwide today, London. Picture date: Sunday March 19, 2017. Photo credit: David Parry/PA Wire
*this post is a collaboration with Maltesers