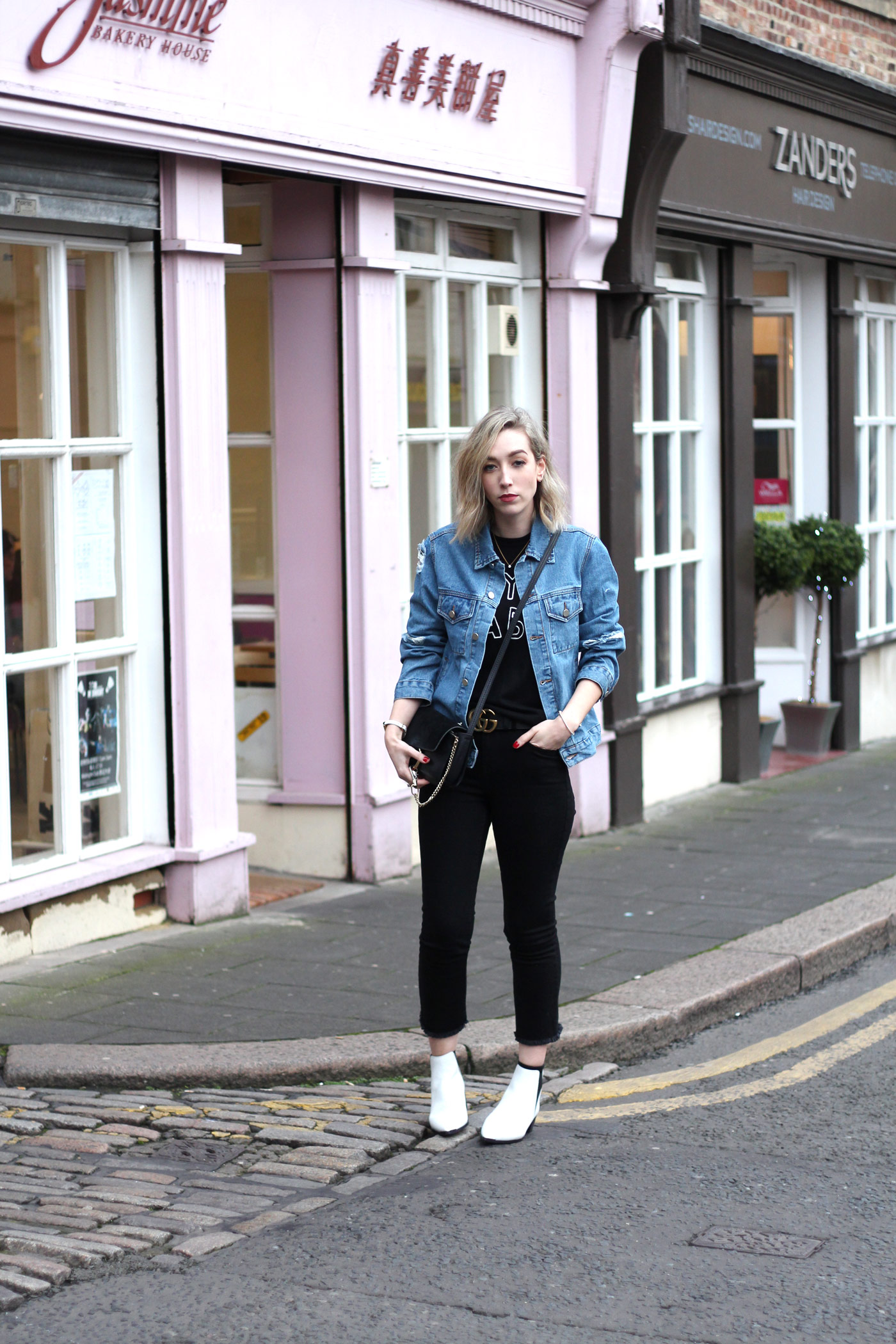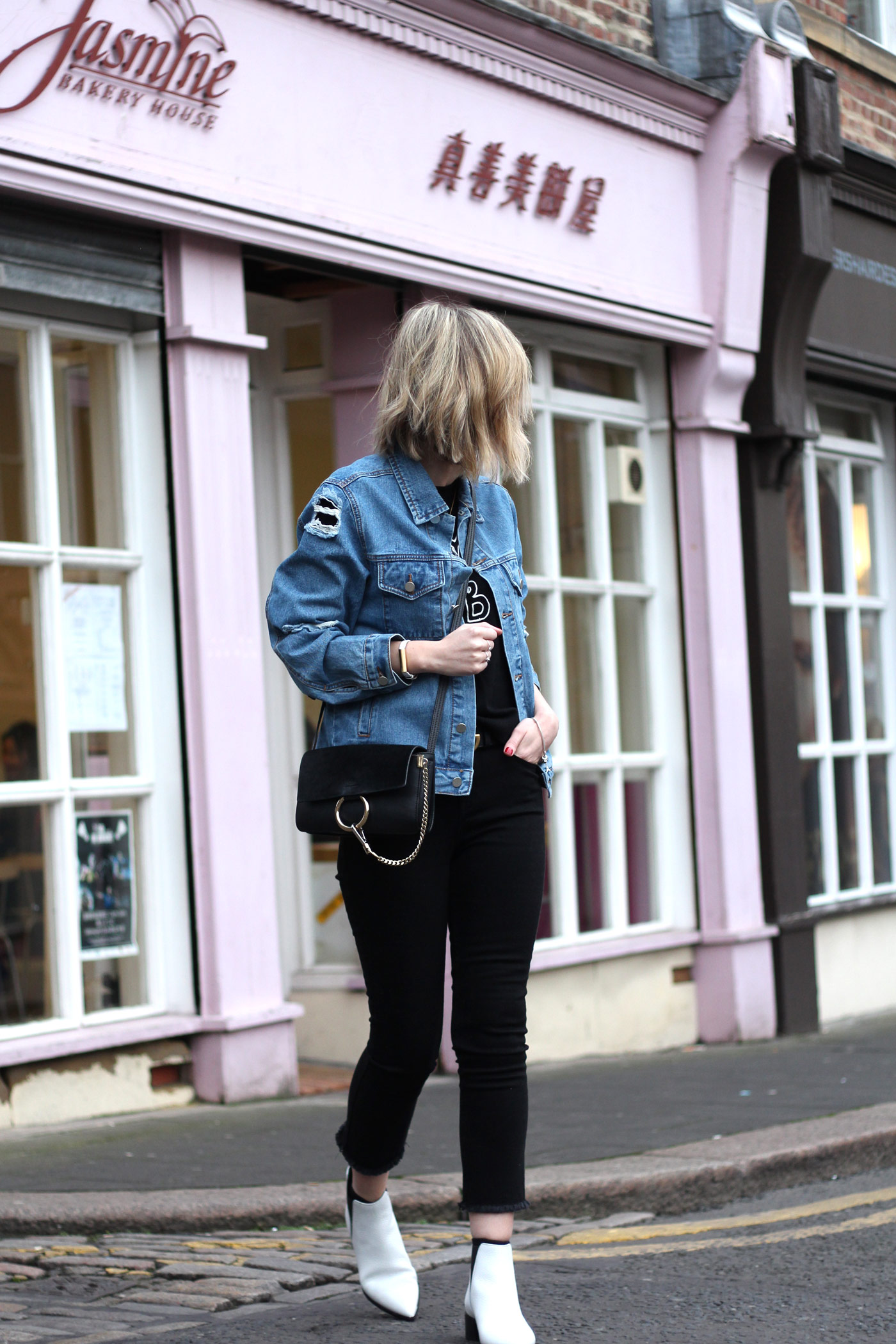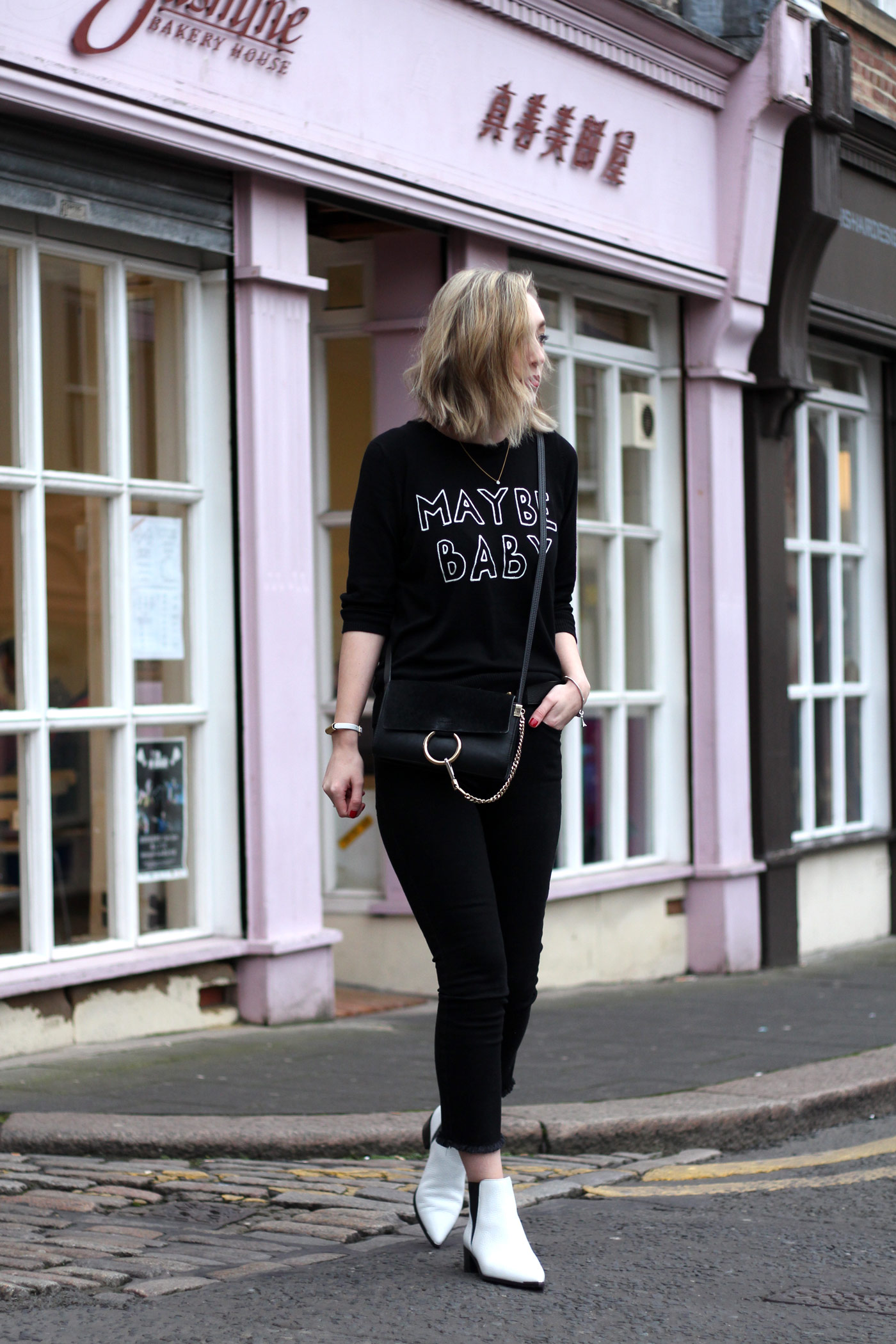 Even though my wardrobe seems to consist of the basics, I have a lot of time for slogan tees and jumpers. If I had my way, I would have an army of those Whistles tees, Nike ticks, vintage Adidas and all of the designer logos.
While some think it's a little bit tacky or perhaps quite 'Del Boy' as I saw one person tweet a while ago, I actually really love that sort of thing. Although some may think otherwise, I would buy that Gucci tee because of the retro style and not for the brand itself. This also stands for the reason why I bought the belt, though loving it in general was also a bit motivator.
Anyway, this jumper is one of those things I just couldn't say no to. It has that Bella Freud embroidered style which is something I really adore. There's something so stylish, to me, about wearing a simple outfit and having a top with a slogan on it, as it adds detail without having to be too in your face.
It's also the softest jumper I think I own. Seriously, it feels like silky cashmere even though it isn't! I was so impressed when I got it out of the parcel.
I decided to pair it with this distressed denim jacket - another staple I think everyone should own - my favourite slightly flared jeans and the white leather version of my Jensen boots (I'd recommend them to anyone who will listen!). Super simple, but one of my fave combos!
DENIM JACKET: Joy
JUMPER: Joanie Clothing
JEANS: Whistles
BOOTS: Acne
BAG: Chloe
BELT: Gucci