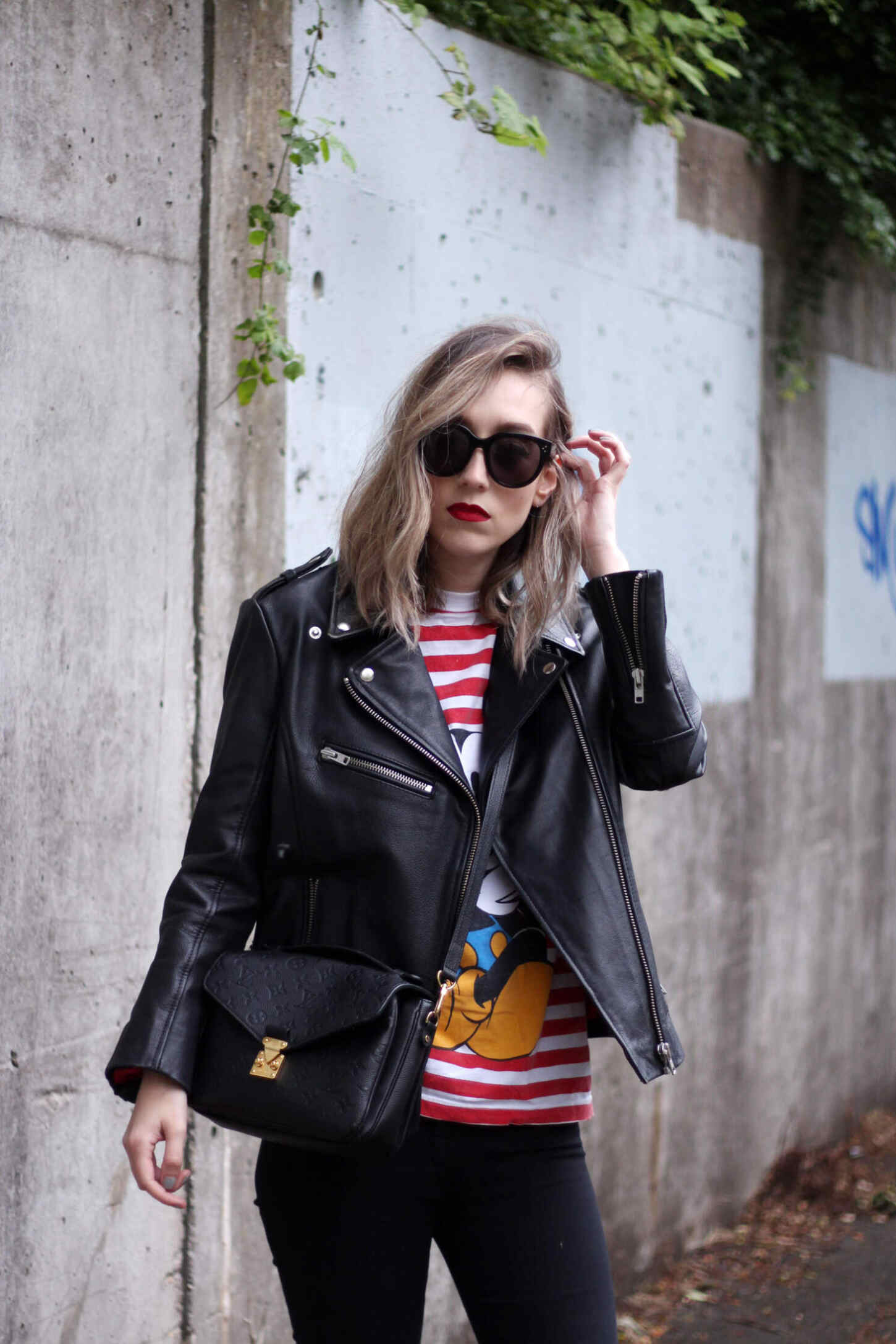 This tshirt is one of those items of clothes that I've refused to let go of whenever I do a wardrobe clear out. I think I bought it when I was about 17 (possibly earlier) so it's been in my collection for about 10 years now and, even though I haven't worn it that often, it's such a cute piece that I can't bear to part with it.
Do any of you have those items in your wardrobe? They hold no sentimental value or may not even fit you properly, but the thought of putting them in that eBay or charity shop pile just fills you with dread?
Admittedly, I'm not even a Disney person (seriously, I don't get the obsession) but the stripes matched with the cute design on the back is such a winner to me. I love pairing it with an outfit like this - classic black skinny jeans, loafers and a leather jacket - and I really want to wear it with a button up midi or some denim cut offs for the summer. Even though it is, to me, quite a bold piece, I still think it could be quite versatile?
So, if this gem is going to stay in my wardrobe, I'm gonna have to start wearing it more, right? What do you think I should pair it with?
O U T F I T D E T A I L S
LEATHER JACKET: URBAN OUTFTTERS (alt here and here)
TSHIRT: VINTAGE (alt here and here)
JEANS: J BRAND
LOAFERS: GUCCI
BAG: LOUIS VUITTON
SUNGLASSES: CELINE