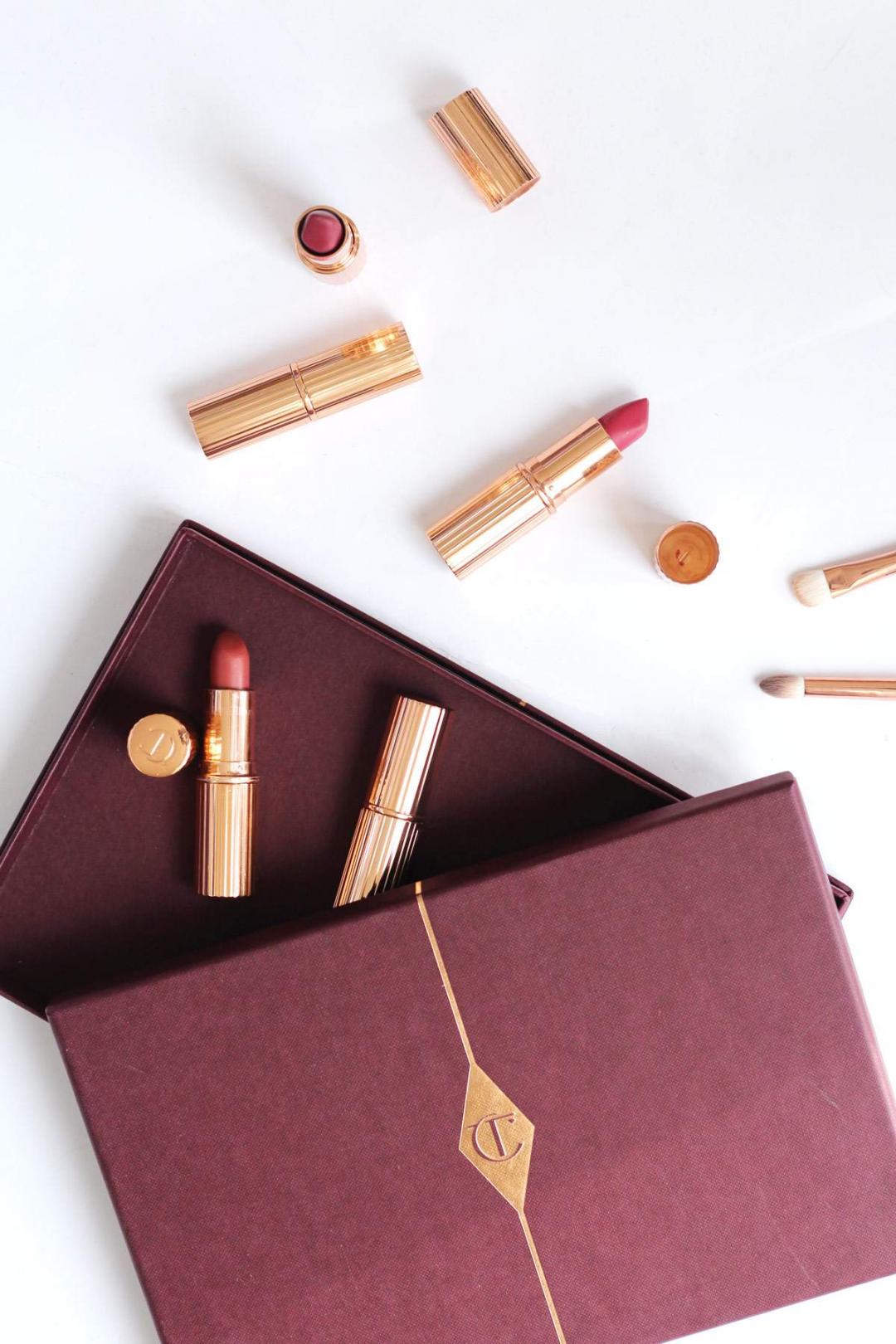 Ok, I admit it, I'm Charlotte Tilbury obsessed. Every time I walk past the counter, I can't help but swatch a few more lipsticks or pencils and my wishlist gets bigger as the days go by. I know I published a lipstick post recently, but I was having a bit of a sort through my makeup collection and thought I'd put this one together!
First, let's talk about the quality. The Charlotte Tilbury lipstick come in two different forms: k.i.s.s.i.n.g lipsticks and matte revolution, which, as you can imagine, is your standard satin finish and matte. Both are as pigmented and stunningly packaged as each other, so you don't miss out if you get either formula. I find them to be just as long lasting, too, and they don't dry out your lips which is great especially when you're dealing with a matte formula. All in all, they're two of my favourite lipsticks in my collection and the shade range is fantastic too!
Speaking of which, the above five (and So Marilyn that I can't find, probably lost to a coat pocket or bag somewhere!) are my whole Charlotte Tilbury Lipstick Collection. Left to right we have Amazing Grace (a satin rose with a coral hint), Walk of Shame (a matte berry-dusty rose shade), Stoned Rose (a satin coral-nude), Bitch Perfect (the perfect satin pink-nude) and Love Liberty (a bold matte raspberry).
I can't even pick a favourite, as I genuinely adore them all and have worn each one as much as the next. They may not be the cheapest lipstick on the market but, in my opinion, they're 100% worth the splurge! What Charlotte Tilbury Lipstick shade is your favourite?
Helen x
Check out these amazing blogs: Jordan Alice and Oh Kalu Kalay!