Affiliate links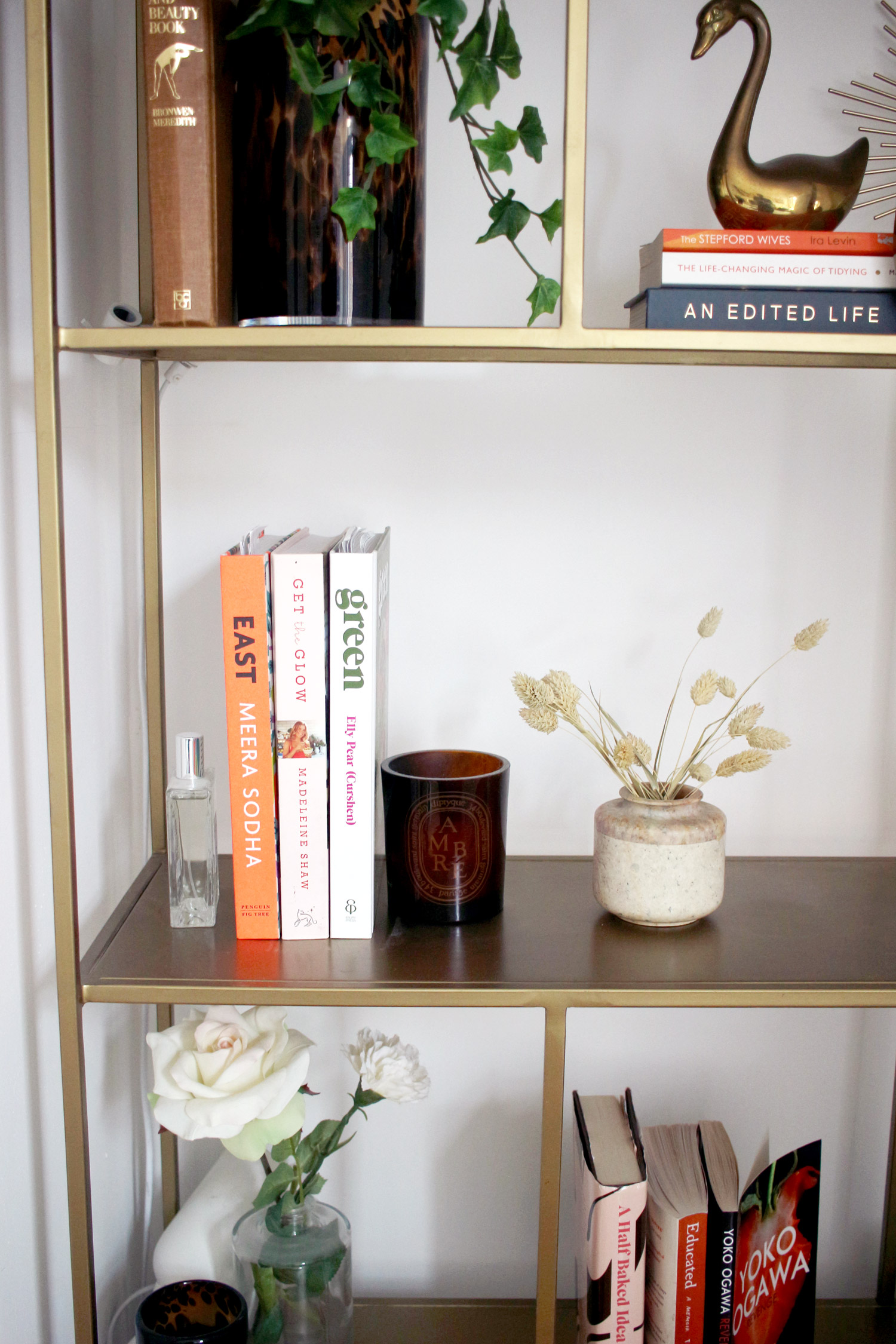 My favourite (mostly) vegetarian cookbooks
I've eaten pescatarian (about once per week) or vegetarian at home for a few years now, so I've tried a good amount of recipes to truly discover what ingredients I enjoy without relying on meat to 'make' a meal. We used to eat very few vegetarian meals, so it's been quite the adventure to get a good understanding of vegetable-based meals, how to make them filling or what actually tastes good - as I was a bit rubbish at liking many vegetables in the past. Now I love pretty much everything, weird how your taste changes, huh!
Anyway, in today's post I wanted to share my favourite cookbooks that are either completely vegetarian or contain a really good amount of vegetarian meals, or veggie adaptable recipes. I also mention quite a lot of them in my Meal Prep post, so you may want to check some out there too.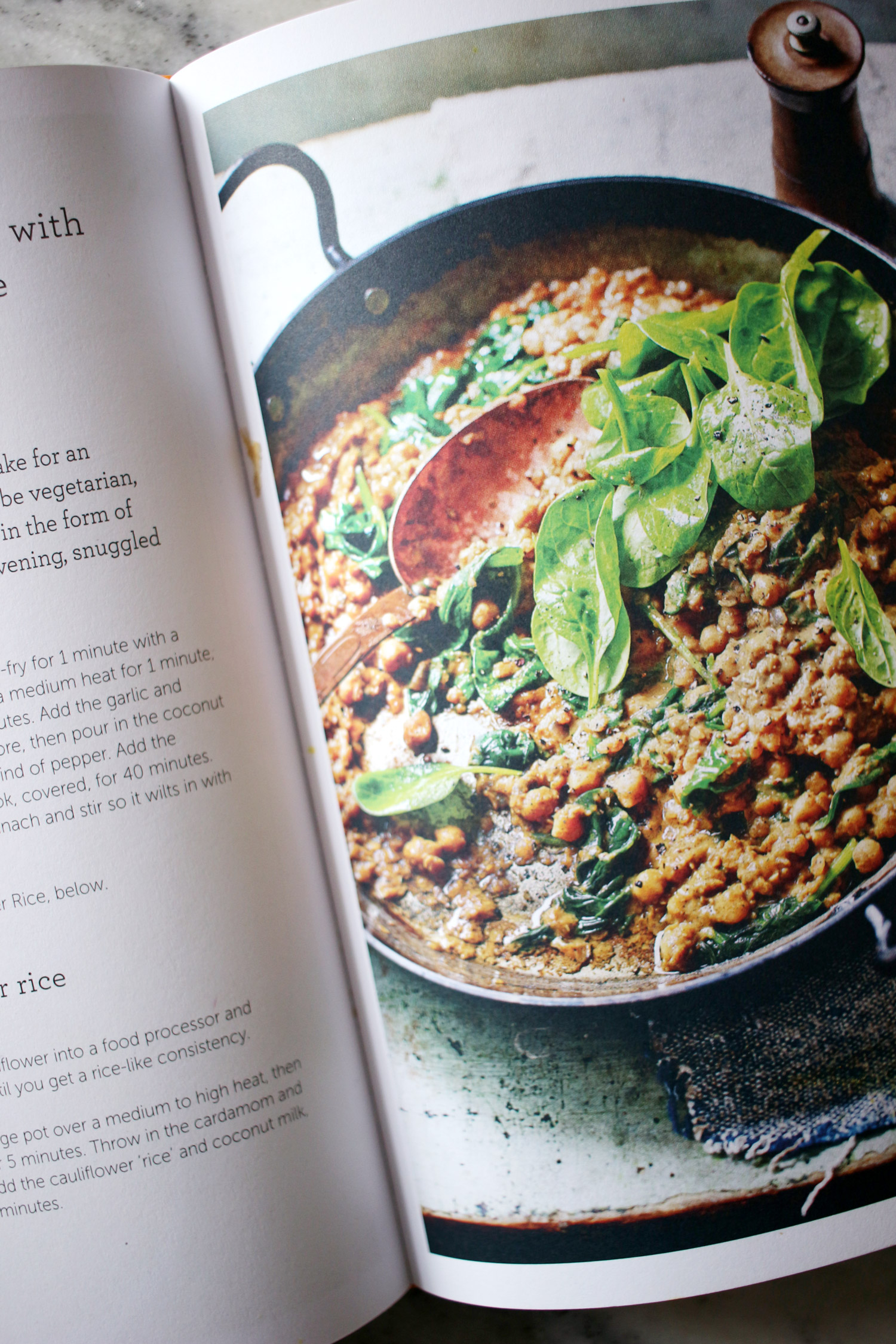 Cookbooks
I love this cookbook! Everything I've made from it has turned out so well. Sodha has covered recipes from 'Bangalore to Beijing' so there's a lot of Indian spices and Asian meals and it's just a great mix of recipes that are easy to make, without crazy ingredients. I've tried the Pumpkin Malai Kari curry on page 107 (but with butternut squash) which is delicious and the Chilli Tofu on page 177 which is one of my favourites. I'm also going to try the Mushroom Mapo Tofu (page 171) and the Caramelised Onion and Chilli Ramen (page 92) next.
I've only just dipped my toe into the recipes in this book, but there's a really good variety. So far I've tried the Butternut Squash and Kale Traybake with Puy Lentils, Chickpeas, Halloumi and Pesto (page 59) twice and the second time I used Nandos sauce instead of Pesto and it was just as good! It makes a great help-yourself lunch. I think I'm going to try the Whipped Feta on Toast with Roasted Tomatoes, basil and Savoury Granola (page 162), Charred Asparagus with Salt and Melted Garlic Butter (page 182) and Roast Sweet Potatoes with Chimichurri (page 227-228)
Get The Glow by Madeleine Shaw
Not totally vegetarian, but a really good all round cookbook full of delicious recipes! I've made her Lentil and Tomato Soup (page 123) about a thousand times and know the recipe by heart, but it's so simple and so good. I also adore the Chickpea and Lentil Dhal (page 194) and have been making it a lot recently, as it freezes really well.
I've also got some other books I'm trying to work my way through:
Greenfeast (A/W) by Nigel Slater
BOSH! by Henry Firth and Ian Theasby
The Hairy Dieters go Vegetarian by The Hairy Bikers
Websites and Online Recipes
Classic Ratatouille by Jamie Oliver
If you want to eat a giant bowl of vegetables, it's the recipe for you. I like to use one tin of tomatoes and one jar of Lloyd Grossman Tomato and Chilli if I'm doubling the batch for meal prep, or just the LG sauce if making one portion. I also add paprika, mm.
This recipe is with chicken, but very easily adaptable to Vegan if you use vegetables and vegetable stock. I like to roast the veggies in the same spices you would marinate the chicken in, then combine at the end.
Butternut, Sweet Potato and Lentil Stew by Oh She Glows
Another very easy recipe because you can throw it all together and leave it to cook, either in a pan or in the slow cooker (both works). You can also get the pre-chopped bags of sweet potato/butternut soup mix from Tesco for about £1 which means you have to chop less, and the meal can be prepped in about 5mins.
Another recipe I adapt from chicken to vegetables and tend to pick sweet potato, mushrooms and courgette but you could probably pick anything, like tofu etc. It's a good recipe that works every time!
Mushroom Bolognese by Olive Magazine
A bit of work chopping everything up small, but it's so worth it if you want to swap meat for vegetables. It's rich, almost meaty tasting and delicious!
Honey and Garlic Vegetables by Diethood
I used to make this with chicken, but swapping it for tofu or mushrooms is just as delicious. The sauce that this makes is divine.
As for other websites, you can't beat the BBC Good Food site, as well as popular chefs like Jamie Oliver or The Hairy Bikers. I also love simply adapting meal-based meals to vegetables.
So that's it! If you know any amazing veggie or vegan recipes, then do let me know in the comments!