It's no secret that boots, bags and coats are my favourite things to buy. There's something about throwing on a new pair of boots that makes me so happy, especially if they come in a nice box with dustbags.
So, my first pair of boots is the amazing Acne Pistol Boots. The above ones are in navy suede which are lined in a sheepskin like material (so cosy!) but I have the black leather ones too. Those are my proper Winter boots, as they would withstand any weather, come rain or snow. I think everyone needs to own these boots – they'll last years! Here's my favourite sturdy boots to see you through:
Chloe, oh Chloe – you make the best boots ever. The Chloe Susannah Studded Boots are my most extravagant shoe purchase and yet my most loved. There's something about statement shoes that just makes an outfit, even if you're wearing all black you can just throw these on and pow – instant impact. Here's my favourite statement boots to give your outfit the wow factor: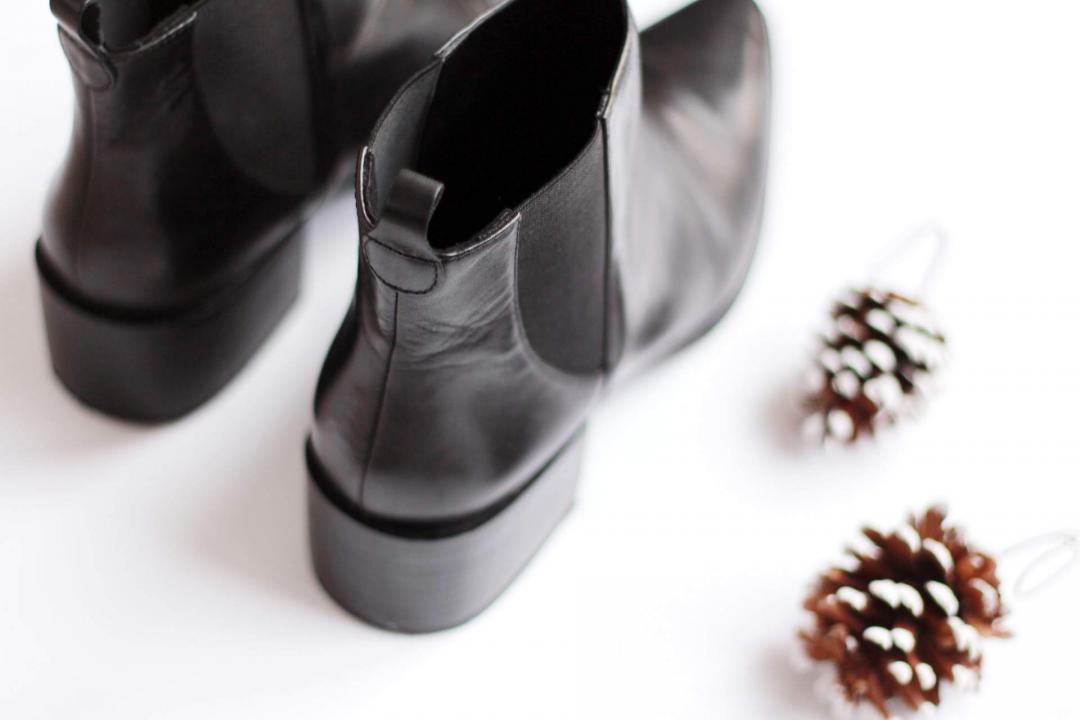 You can't go wrong with a pair of chelsea boots, can you? They're such a classic style and one that will never get out of fashion. These are a few seasons old from Zara, but you can get similar ones pretty much everywhere. I've got my eyes on the Acne Jensen Boots in black suede, so I'm hoping they'll be my next purchase! Here's my favourite chelsea boots:
And finally, my most worn shoes have to be the Isabel Marant Dicker Boots. They're just the perfect amount of casual and laid back that encapsulate everything I love about French style. They're so easy to throw on with jeans or a dress, taking you right through winter and all year round. See my favourite casual boots here:
What are your favourite boots for the winter season?
Helen x
ps. check out these blogs: Ok But First Coffee and Carly Wynn!