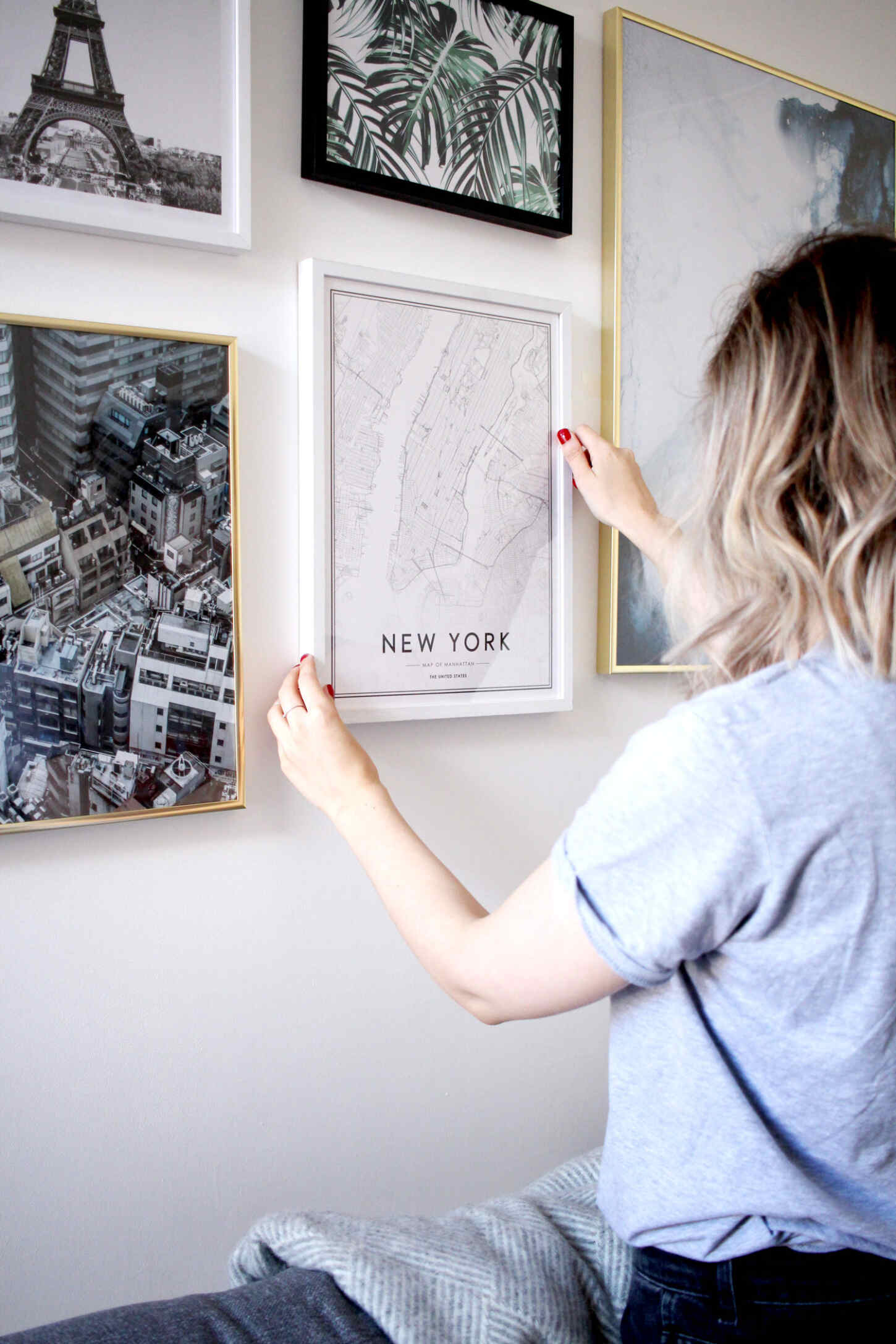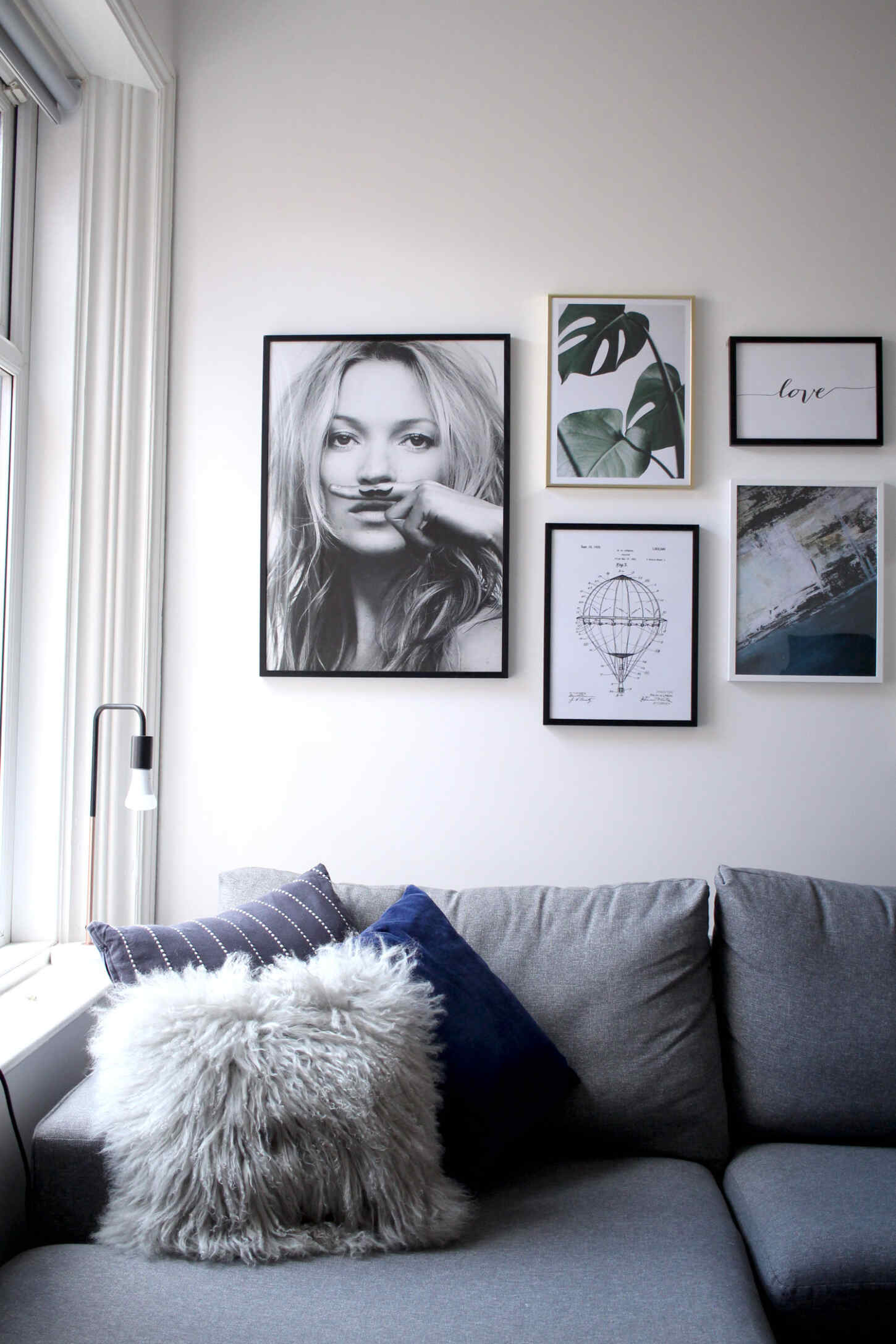 My Gallery Wall with Desenio
Finally - my first interiors post on the blog! I'll be doing a full post with before and after photos of each room, but I'm waiting for a bookcase and other decorative bits to turn up (which will be probably be in September) before I want to photograph everything.
So, for now, I have one section of my livingroom decorated at the moment and that's my gallery wall and my sofa. I'll probably put a different rug down later (maybe plain sheepskin, but you can find this one here), but I'm so happy with how squishy my sofa area is and I'm kinda obsessed with my marble coffee table and throw too. It's just the perfect place to chill out with a book, a candle (Neom pls) and some chocolate brownie cake.
Back to the gallery wall, I got these prints and frames from Desenio and I'm kinda obsessed with them. I planned it all out on Photoshop and roped Phil's dad into helping me put them up (bless his maths skills) and I'm pleased with how they turned out.
I wanted to focus on navy, green, white and black with brass accents in my livingroom. As it's a shared space between me and Phil, I think it needs to have a masculine element to it. Plus, I love navy velvet so it's all good. Anyway, in the art I went for leaf prints, that Kate Moss print (I love her) and lots of slightly abstract shapes and patterns in all of the shades I want to incorporate. I switched the frames between black, white and brass too to tie it all in together and I love it.
You can also get 25% off all prints (excluding handpicked and frames) using code thelovecatsinc between 8th-10th August!
What do you think?
Helen x