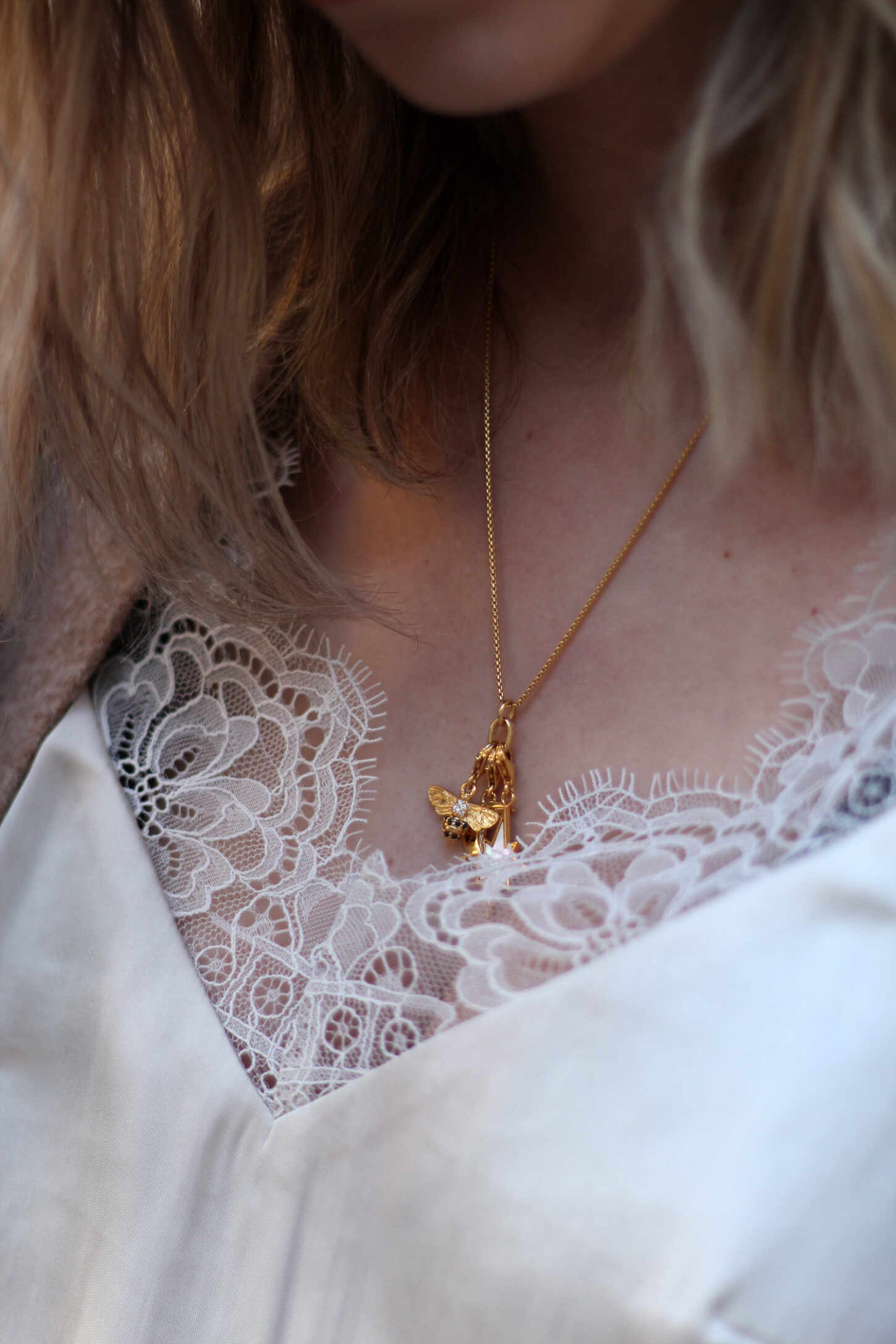 My love for jewellery
A few years ago, I rarely wore any jewellery. Sure, I had some pieces in my collection, but nothing you could write home about and I'd always forget to wear them. I lusted after beautiful pieces and added many to my mental wishlist, but would always put off buying them because I knew they'd lie around unloved and gathering dust.
It wasn't until late 2016 that my love for jewellery grew, my style evolved and I decided to dip my toe into the gold-vermeil and sterling silver world (so to speak). I realised how much jewellery can finish an outfit, how it can add a delicate aspect to the toughest looks or create a luxurious vibe for simple, every day looks.
I treat my jewellery as the final step in getting ready and I feel incomplete without wearing a pretty necklace or putting some silver hoop earrings in - something I rarely used to wear. Would you believe I got my nose pierced before my ears? Now I'm obsessed with pretty hoops and studs.
So, in today's post I want to talk about my love for jewellery and the Thomas Sabo Charm Club, which is a new release from the jewellery and watch brand and one I can totally get on board with. Not only are the pieces beautiful, but you can mix and match everything to make it truly unique to you.
The idea behind the Charm Club is creating your own special piece of jewellery from the huge selection of charms they have available. I mean huge, too, there's honestly something for everyone.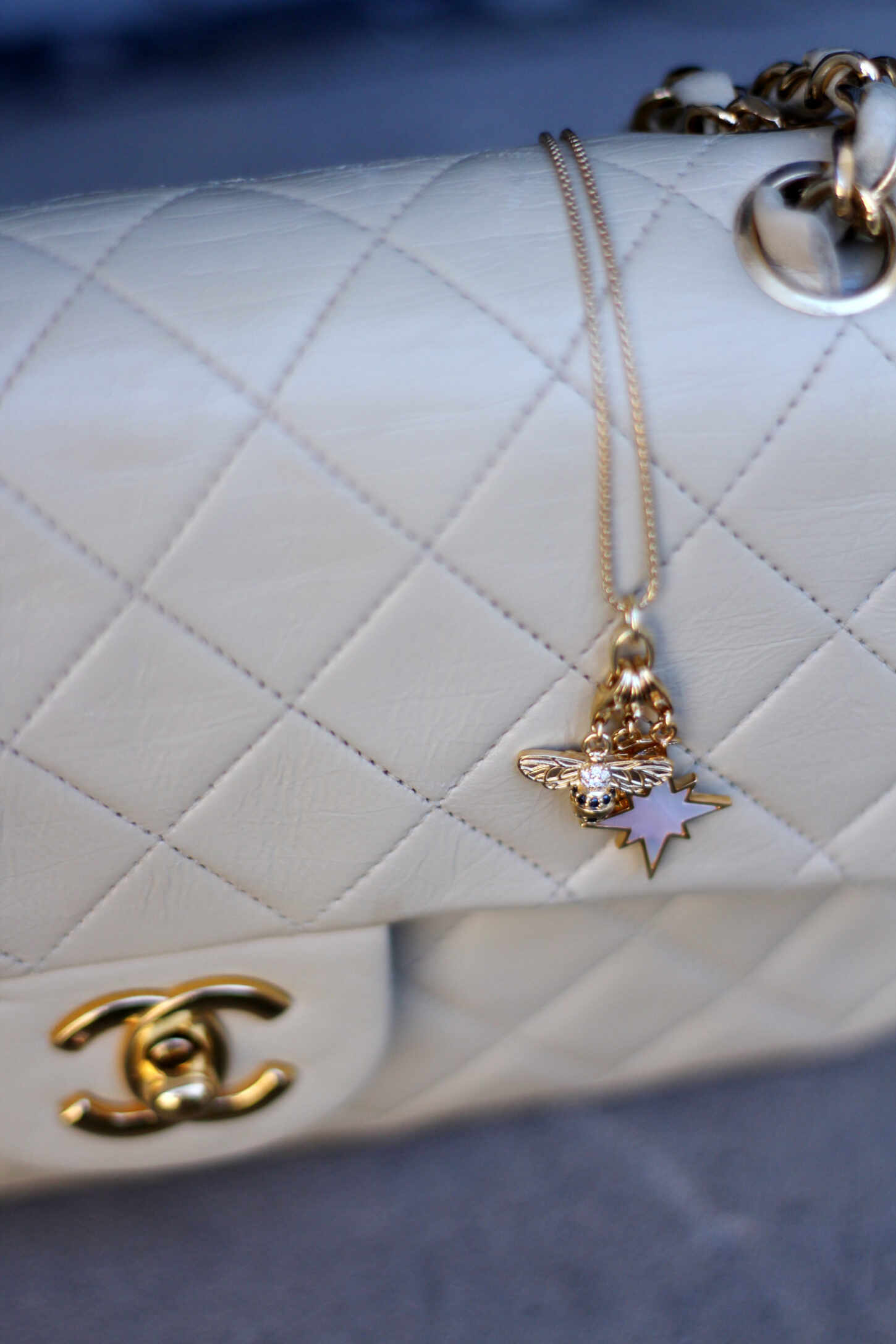 The range is designed to be accessible to both women and men, as there's a range of unisex charms (and earrings) available, giving the wearer the total freedom to make it their own.
Whether you're into gold, silver or rose gold, you can mix these together with elements of blue, green, black and pink as a lot of the charms have beautiful stones and details to add a little something extra to the designs.
There is also a huge range of inspiration and styles to match your look. From crosses to vintage letters to feathers to flamingos, you can select the perfect combination to compliment your personality. So, if you like that layered boho look for S/S, or you're obsessed with star signs, or prefer your jewellery with a little more edge, then there's something for you in this Thomas Sabo collection.
As for me, I mostly wear gold these days, I picked a delicate gold chain with three charms to go with it. You can choose a small ring to hook them onto or a larger one if you want to go for more of a boho, statement look too.
First is a beautiful bee charm which I was instantly drawn to. The detail on this quite complex for its size and I love the stones that have been set into it. The overall design is just stunning!
Next is the star charm which was such an obvious choice to me as I love anything with a star print. I love the mother of pearl inlay on this, as it adds a pretty element to a simple design.
There's also a moon charm - see the photo below for a closer look - which was also another must-have choice for me. The beautiful stones set on the inside of the curve is my favourite part.
I think the combination of the charms - or even if I just wore one or two on the necklace - adds interest to an otherwise plain outfit. This is something I always look for in jewellery, as I always want to add to an outfit rather than overpowering it with huge statement pieces as that's just not me.
Another way to do this would be with these Thomas Sabo earrings. These hoops are perfect as they're a great size so people notice them plus the mix of metals offers an element of detail which I'd never thought about wearing before. I usually stick to gold only, but mixing both gold and silver is something I'm definitely going to do more of going forward.
The Thomas Sabo Charm Club has definitely won a prize place in my jewellery collection and, with their large range of jewellery on offer, are a brand I'm going to invest more in this year. Their pretty and delicate pieces fit right into my style so you'll be seeing a lot more of their necklaces and earrings on my blog!
If you're after some new jewellery or earrings for women, then I'd recommend checking Thomas Sabo out and combine some of their amazing charms to suit your look.
outfit details
Cardigan: H&M (old)
Top: H&M
Trousers: & Other Stories
Bag: vintage Chanel
Shoes: Gucci
Necklace: Thomas Sabo
Earrings: Thomas Sabo