NARS, oh NARS. It's been well documented on this blog just how much I adore NARS as a brand, but their lipsticks (and lip pencils) do hold a special place in my makeup loving heart. I'm yet to be disappointed by the formula, whether it's matte or satin, and the NARS Audacious Lipsticks are no exception. I would even go as far as to say they're pretty much at the top of my list for favourite lipsticks of all time, which is a pretty bold statement from a lipstick hoarder like me.
I've got a little seven-strong collection of the NARS Audacious Lipsticks going on now, so I thought it was about time I shared my love for the collection and showed you all the shades I think are totally worth picking up. The formula and finish on all shades is the same – long lasting, super pigmented, comfortable to wear on even the driest lips and the biggest range of shades available. What more do you need? Let's start with the top of the swatches:
NARS Audacious Charlotte is one of my favourites to wear in A/W, as it's a rich and vibrant berry tone. It looks brighter in the image below, but it's so beautiful on!
NARS Audacious Rita is your typical classic red. This one leans slightly darker than your average, but I think that's just because it's so pigmented. It's a neutral-blue finish on (I think) so it makes your teeth look super white.
NARS Audacious Fanny is one of my newer shades and it's a bright fuchsia pink, a bit like MAC Girl About Town but 10x better. Perfect for bold lip days.
NARS Audacious Grace is a very summery, bright coral-pink. It's definitely one of the most vivid shades in my collection, but one that looks great with a neutral eye.
NARS Audacious Anita is your typical nude-pink shade that everyone should own. I really love this one, as it's so easy to throw on and go yet it's not so neutral that you forget it's there (if you know what I mean!)
NARS Audacious Vera is a darker magenta shade (not quite as dark as Charlotte) but it's still very pretty. You know when brands do 'romantic' makeup collections? This is the lipstick they would use. It's dreamy.
NARS Audacious Jane is another newer shade, but one I'm going to wear a lot. It's a slightly muddy peachy-red tone which reminds me of the 70s.
They're all so perfect and if I had to replace my entire lipstick collection with just NARS, then I'm pretty sure I'd be ok with that. Have you tried the Audacious collection?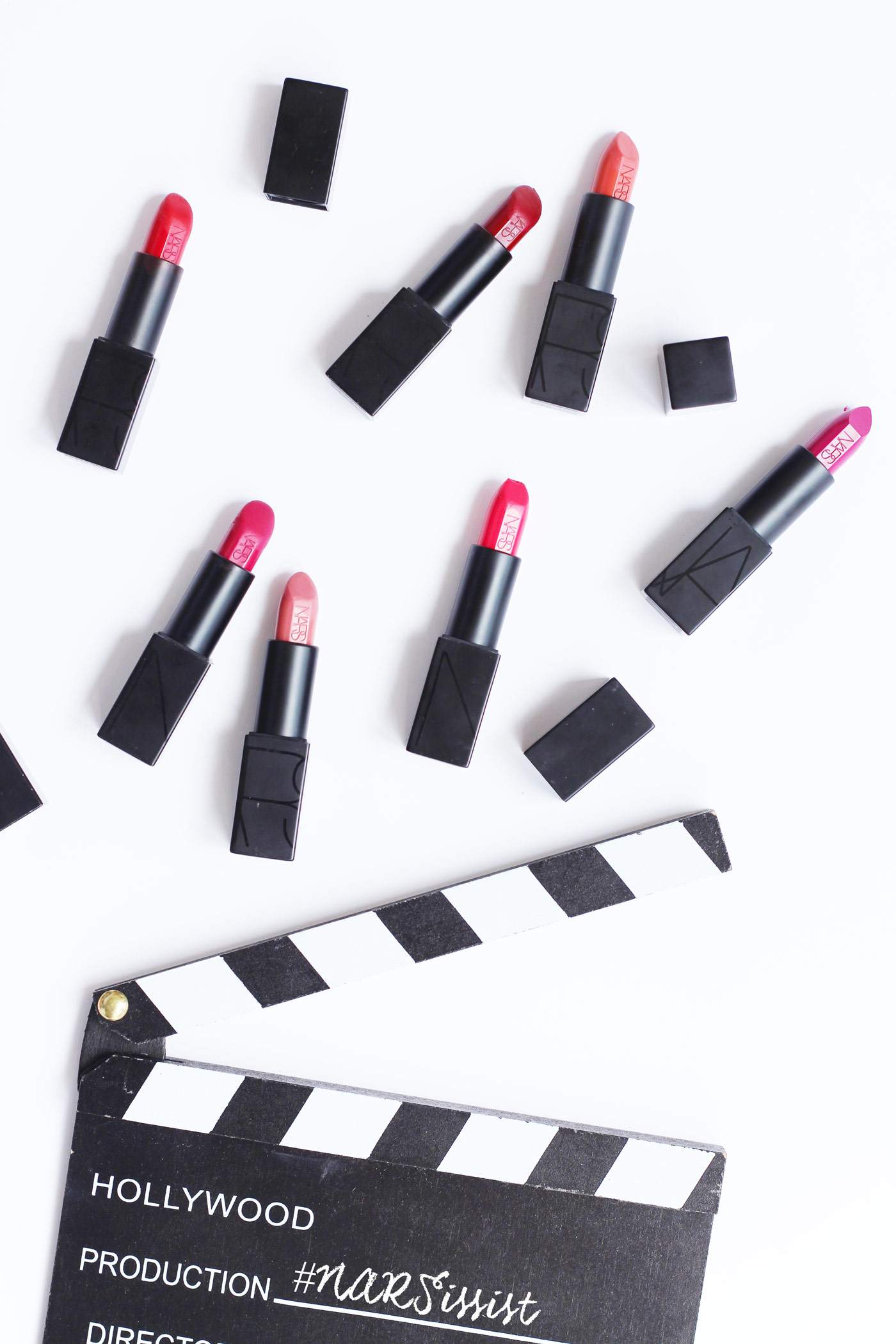 Helen x