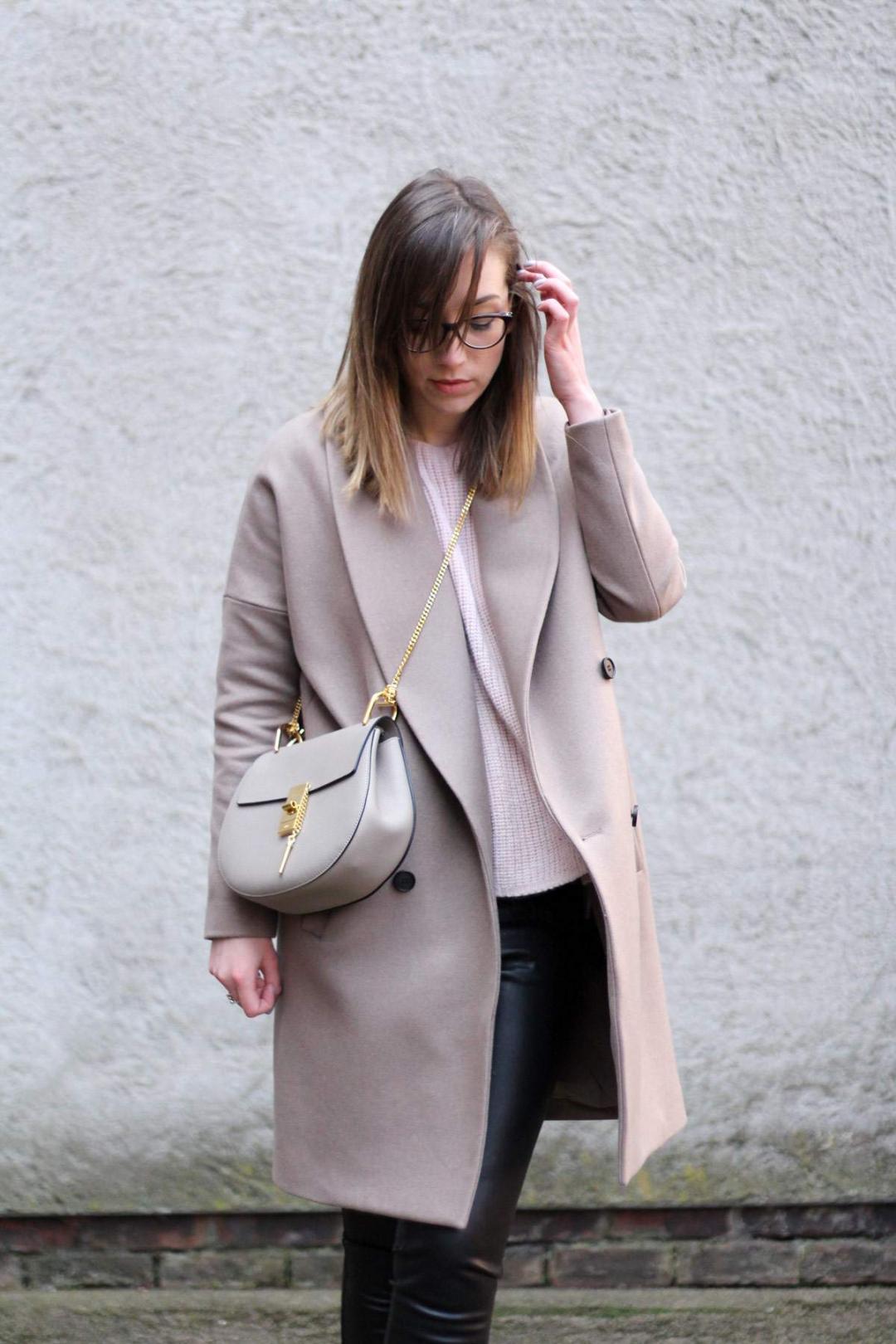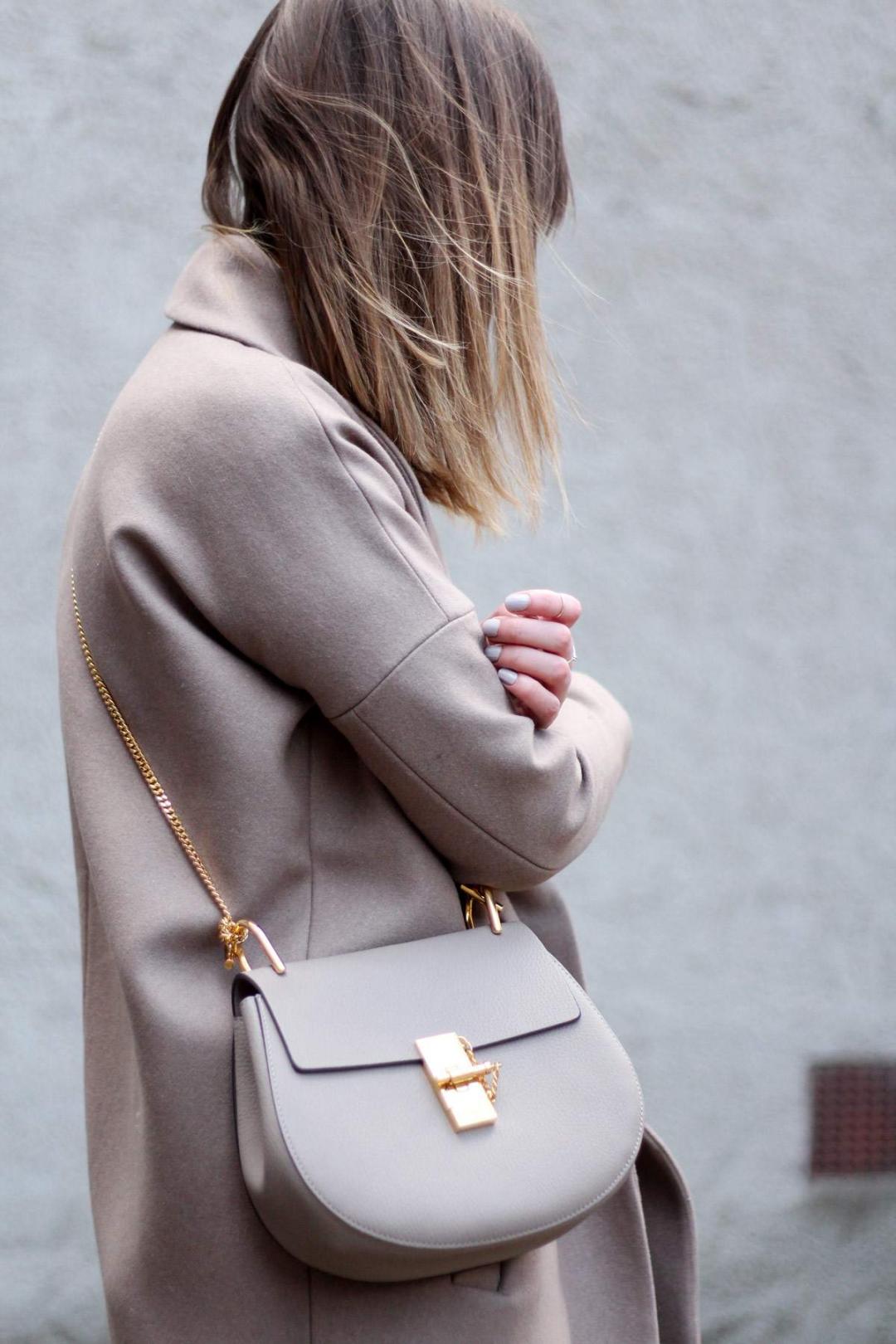 coat: All Saints | jumper: Topshop (alt) | trousers: Zara | boots: Isabel Marant | bag: Chloe
Since getting this bag, all I've wanted to do is wear lighter tones. Don't get me wrong, I adore it with a chic all-black look, but there's something about blush, nude and grey tones that are really appealing to me right now. After going through my wardrobe, I decided that I'd throw together this look for these super quick photos (it was freezing in town!) to show off the latest addition to my wardrobe.
I do seriously love this bag though – no wonder it was on my wishlist for so long! Prepare yourselves to be absolutely sick of it over the next few months because I can see myself wearing it non-stop. Anyway, hope you all have a lovely day today – I've got a crap load of work to do and might even squeeze in some baking if I can – lemon and raspberry shortbread bars may be coming your way soon…
Helen x
Check out these amazing blogs: Jordan Alice and Oh Kalu Kalay!