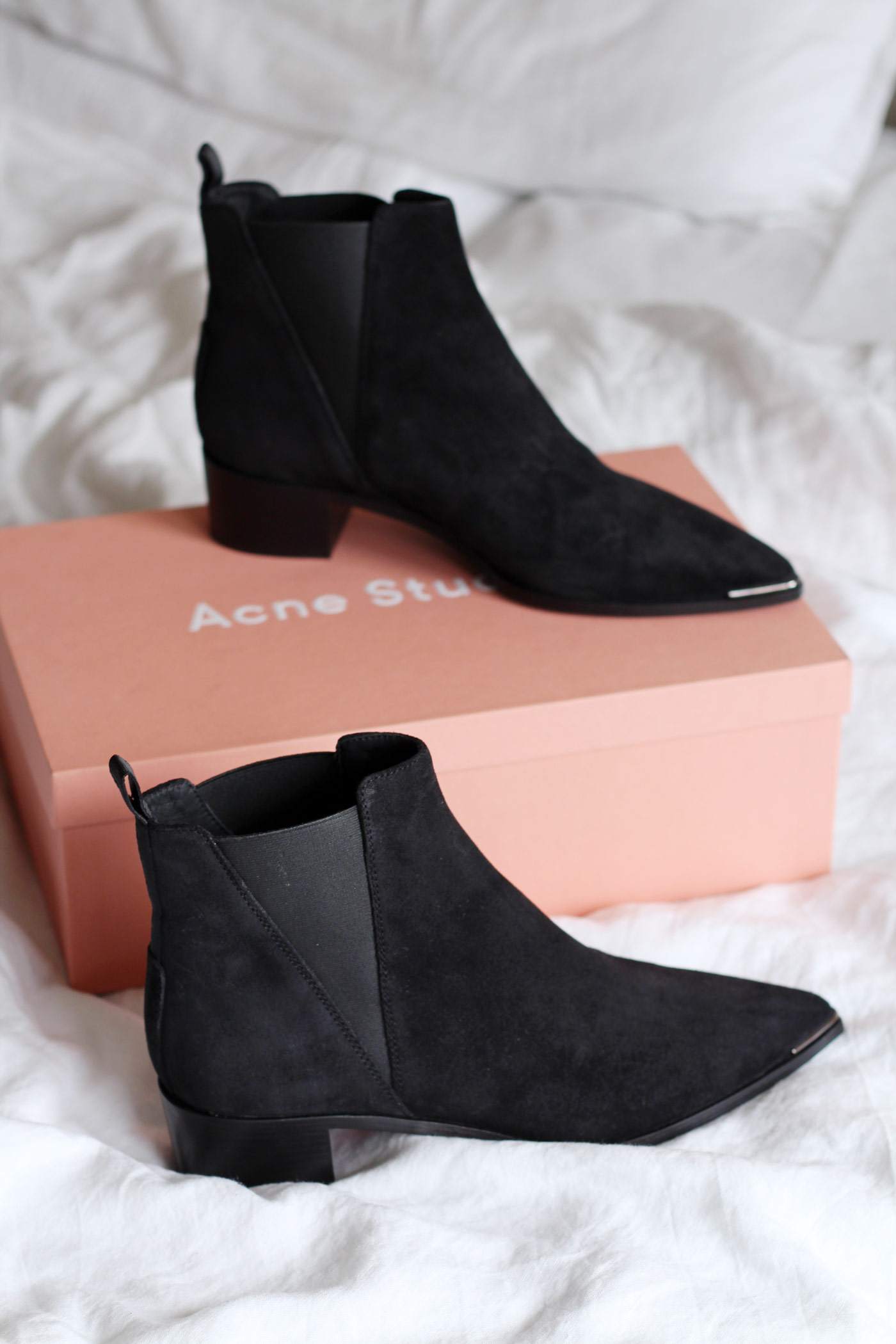 If you've been following this blog for a while, you'll have seen the Acne Jensen Boots pop in approximately 3948239 wishlists. I wish I was joking, but I've wanted them oh so badly since they came out. Chelsea boots are kinda my thang, have been for years, and when these were released I think I said 'I need them' before I even finished reading the style name.
I originally wanted the leather versions but I already have a Zara pair which are a bit of a dupe, so went for the suede ones as I only really have my Isabel Marant Dicker boots in that particular finish. I am beyond obsessed with these shoes already though. You know when you never knew how much you needed something until you have it? This is that for me. They fit true to size – and perfectly too – the suede is soft yet extremely durable and the style sits at the right length on the ankle so they look pretty ace with cropped or cuffed jeans. Oh so versatile!
Did I mention I also managed to get them on sale at 30% off? My boyfriend kindly got them for me as part of my birthday present so I'm super grateful as I know I'm going to wear them to death! Catch them in an outfit post very soon. What do you think?
Helen x