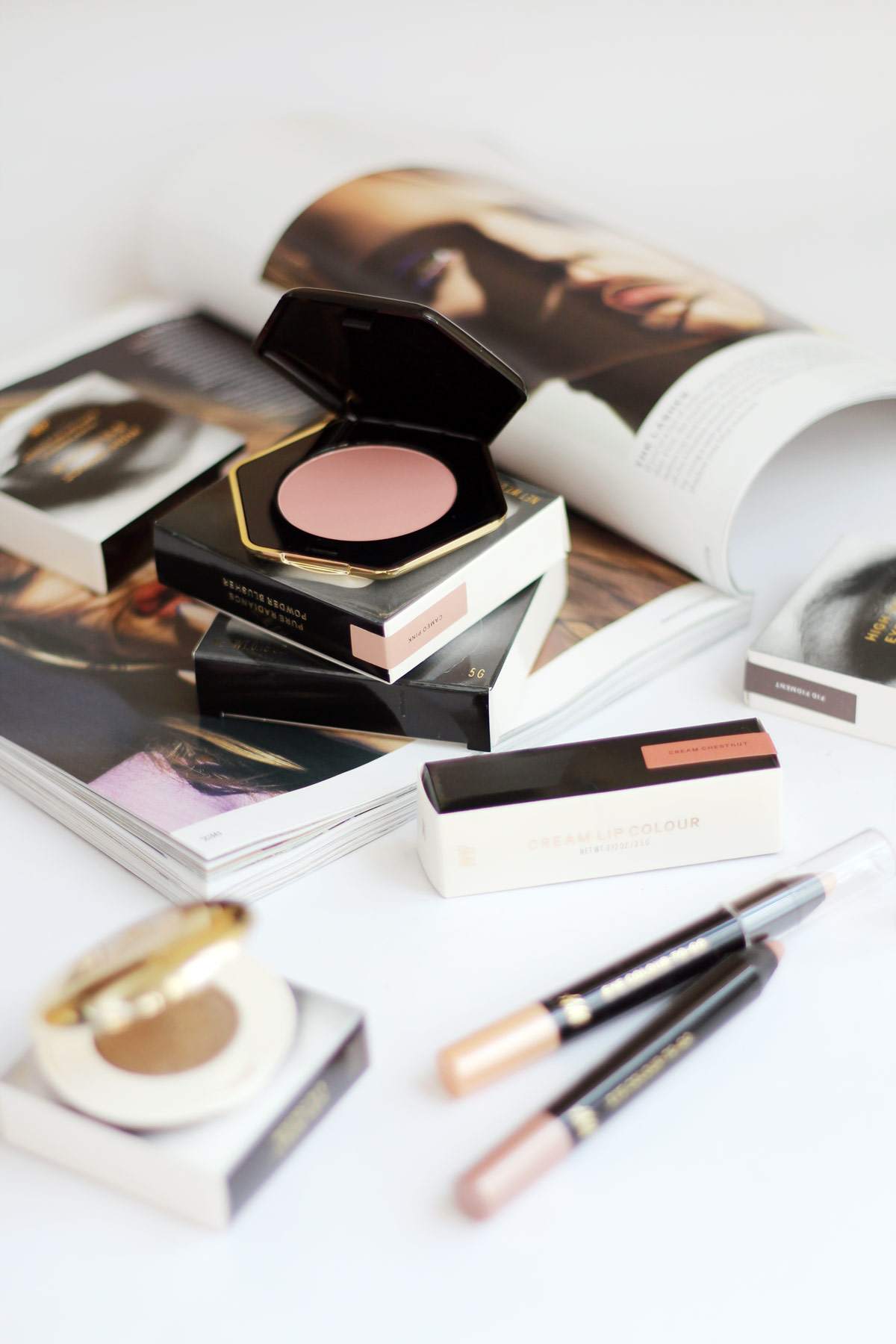 Can you believe how long it's taken me to buy something from H&M beauty? The range has been out for months now, so when I was in London I decided to pick up a few bits and pieces. They stock it near me, but not in a store I usually go to so I had myself a little swatch-fest in the Oxford Circus one. I'm oh so impressed, lemme tell ya.
Starting with eyes, I wanted to buy every single H&M eyeshadow but settled on three! First, I got the shade Mojave which is a cool-toned shimmery taupe shade (the lightest one). Secondly, there's Fig Figment which is a darker taupe with more of a grey-purple undertone aaand finally there's Sun Worship, which is a ultra shimmer (with finely milled glitter) taupe-gold. It's honestly so beautiful and insanely pigmented! I also got two H&M beauty Eye Colour-To-Go eyeshadow pencils in Sun on Sand (light peachy-yellow gold) and Fairytale (light gold-taupe). Can you tell I like taupe shades?
Onto lips and cheeks, I got the beautiful H&M beauty lipstick in Cream Chestnut which isn't a shade I'd typically go for as it leans more to the brown-nude side of things, but it's oh so creamy and still has a hint of pink which I love. I also picked up two H&M powder blushes, one in Cameo Pink which is a light pink-rose and Rosy Brown which is more of a dusty rose-brown, my favourite kinda hue!
So, that's my H&M beauty haul! Have you tried anything from them?
Helen x
Check out these amazing blogs: Kerry etc and Adventures of an Anglophile.