Contains gifted items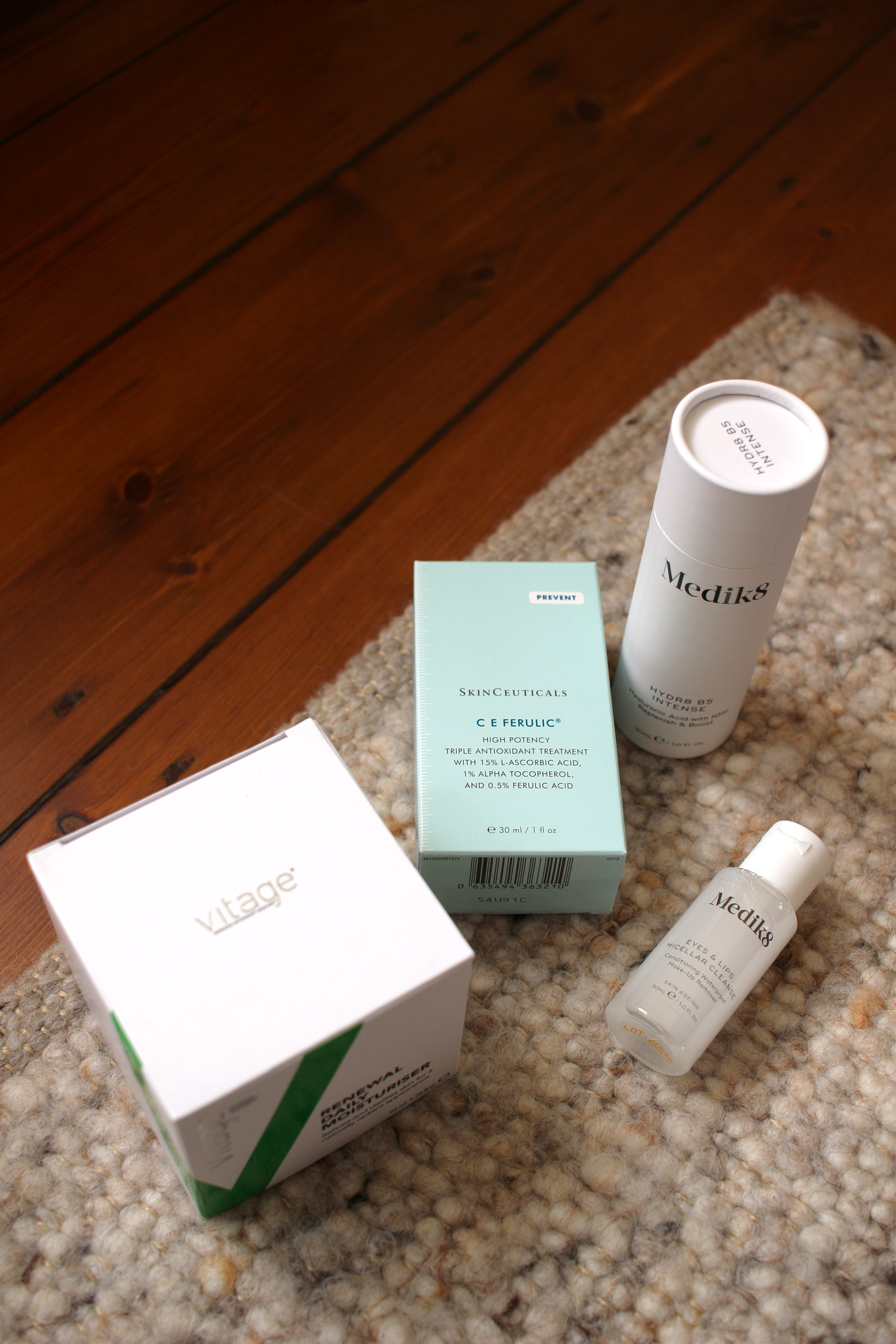 The Skin Experts
New year, new skincare? Let's go with that. I just wanted to share a few little bits I was kindly gifted by The Skin Experts - a website I have purchased items from myself a few times in the past so one I'm happy to talk about today. Previously they've always been a great source of the Skinceuticals Retinol 0.3 which I have picked up twice before and I'm currently using, and I've always been impressed by their site and the cost as it's very competitive and free delivery over £20.
Anyway, they send over a few products for me to try so I'll go over each one and, once I've tested them, I'll either share a new review and link it here or I'll edit this post with my thoughts!
A cult item from the brand - their highly praised vitamin C serum and ferulic acid aims to protect your skin from the environment, while brightening your complexion and leaving it firmer. A lot from a little bottle. I've not heard anyone say a bad thing about this product, so I'm very excited to try it.
You can buy it here.
I've seen a few people talk about this serum - which comes in the original formula and also the intense version - and everyone who has used it seems to love it. I shared it on Instagram stories and had a few replies saying how great it is, so I'm looking forward to giving it a go. The serum contains a high dose of hyaluronic acid to really hydrate the skin and keep it in tip top condition. My skin is extra dry right now with the weather and using retinol, so it needs it!
You can buy it here.
When I selected my items from The Skin Experts, this was a gift with purchase so it came with the order in two dinky little bottles. Very cute and perfect for travelling! I wear quite a heavy mascara and often find - even with double cleansing - I'm left with panda eyes, so I will be slathering this on a reusable cotton pad and seeing if it can get every last scrap of mascara off soon.
You can buy it here and it currently has some discount!
Another GWP, but one I am intrigued by as I love anything with brightening in it's description. It contains a host of gently exfoliating acids, along with hyaluronic acid and vitamin e so your skin is hydrated and smoothed all in one. My current moisturiser is almost out, so this one will be next on the testing pile!
You can buy it here.
I also wanted to mention their sale that they're having at the moment as it truly is a good'un! They've got loads of discounts - up to 70% off - loads of their items. They stock amazing brands such as Emma Hardie, Sk:n, Heliocare, and Ultrasun as well as (obviously) Skinceuticals and Medik8. If you've been looking for some new skincare or want to stock up on some favourites, I would recommend giving their site a browse! I'll link some favourites below: