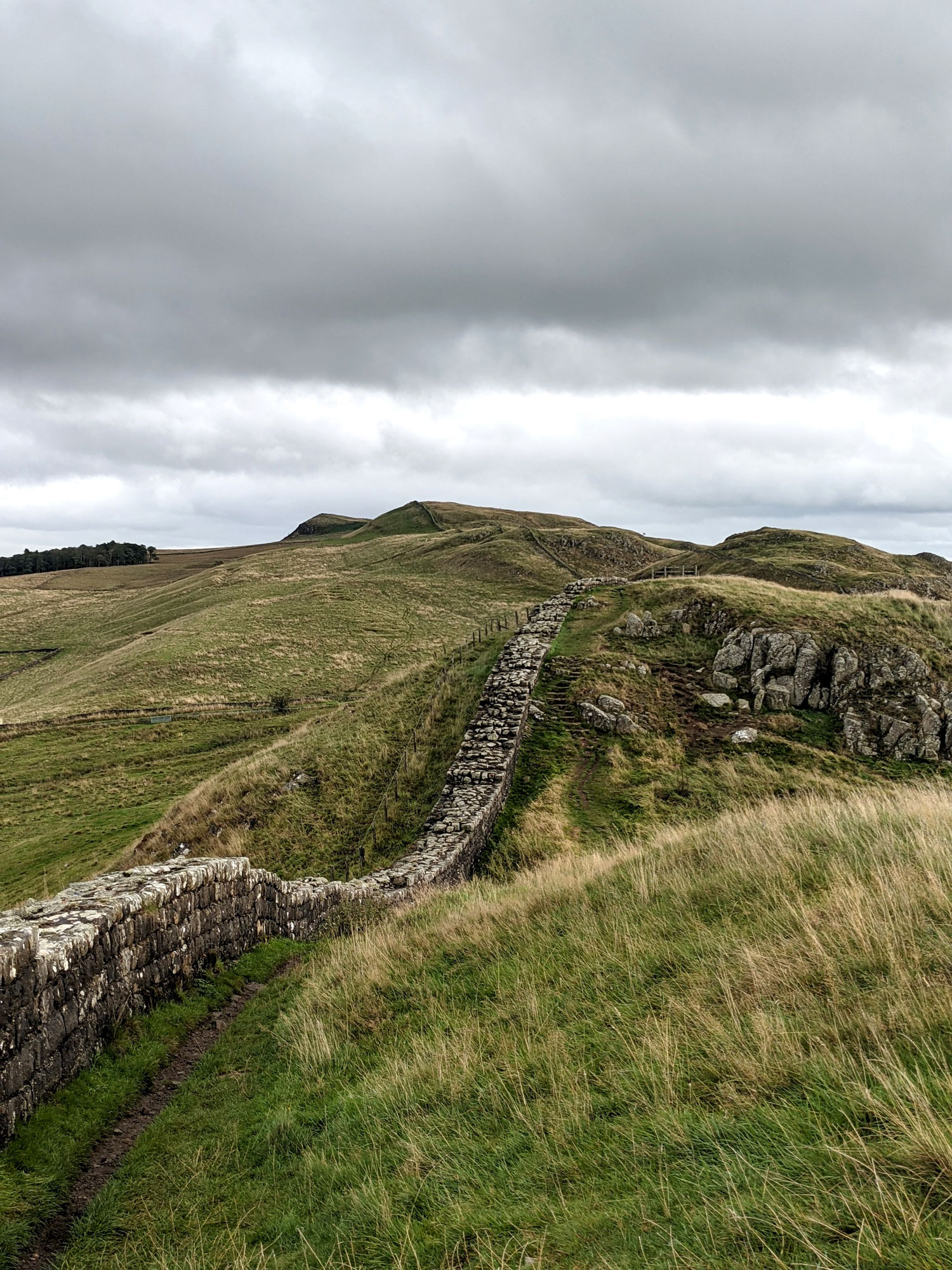 North West Coast and Hadrian's Wall Path Walk
6 days | 30.31hrs | 213,029 steps | 92.55 miles
Recently - 24th-29th September - my partner and I walked the North-West Coast and Hadrian's Wall Path from Maryport to near Hexham. As we live in Northumberland and have walked most of the path from outside of Hexham to Newcastle previously, we weren't too fussed about walking the whole thing in one go. My partner had previously walked from Carlisle to Corbrige in July, so he wanted to do the extended version including the North-West coast of the UK.
This will probably be a fairly lengthy post, but hopefully useful if you've ever considered walking the Hadrian's Wall Path. We would strongly recommend walking West to East, as this way you won't be walking directly into the wind and sun. It makes for a much nicer walk overall, even though most guidebooks mention doing it the other way round as it's often easier for tourists to get to Wallsend than to get to the West Coast. However, it's just 2 additional trains so it's really not that much more.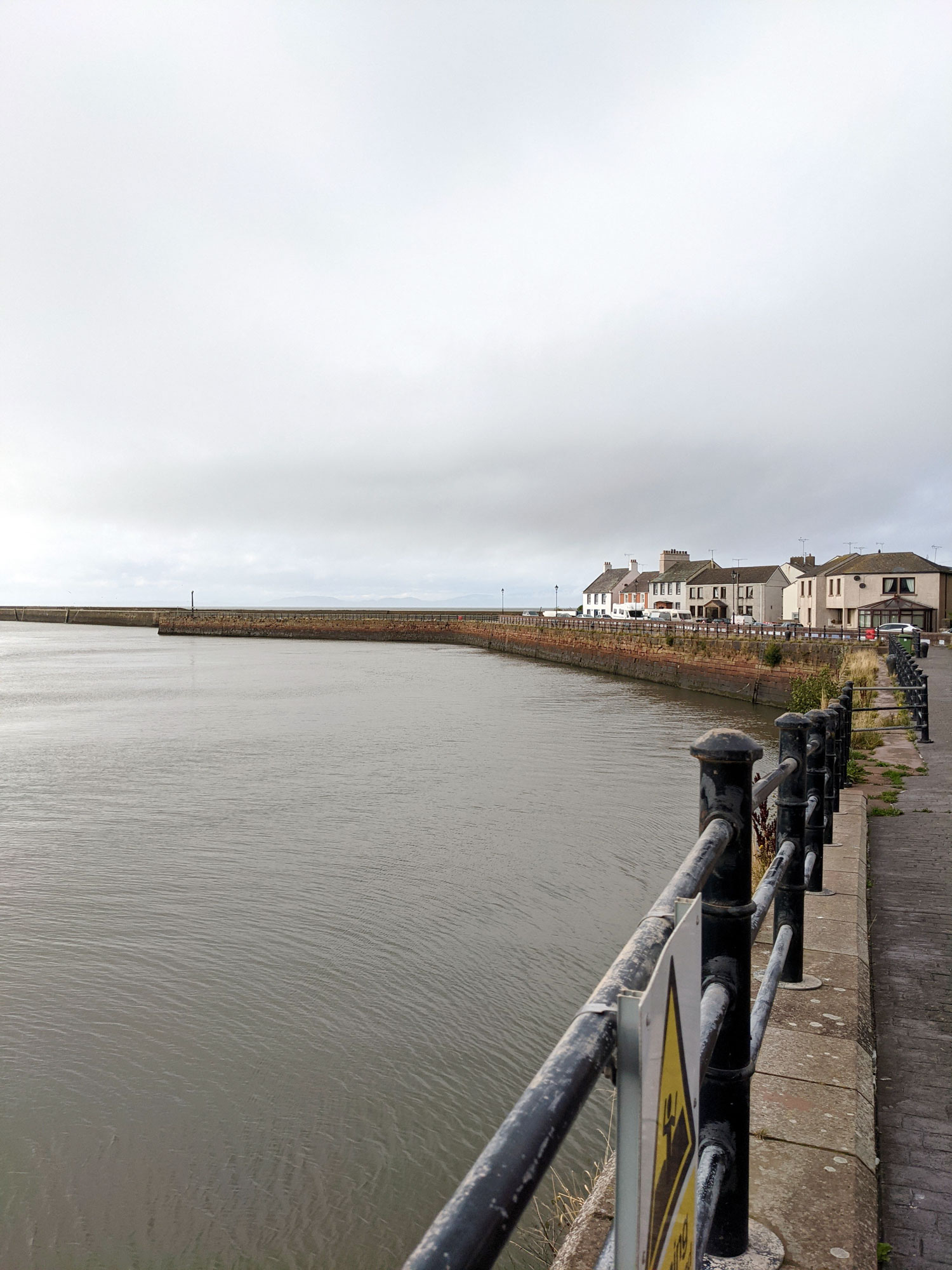 We went the very long way round to Maryport, as it's a very scenic route and neither of us had really been to the West Coast before. We got the Northern train from our home to Carlisle (around 1hr), then an Avanti West Coast train down to Lancaster (around 45minutes) and then another Northern train to Maryport (around 3hrs). It's a lovely train to get as it goes along the length of the West coast and it's very pretty! You can go to Maryport directly from Carlisle however, so you don't necessarily need to do this extra bit.
We reached Maryport and walked directly up the coast to another town called Silloth which takes around 4hrs. We probably should have completed the walk an hour or so earlier, as it was completely dark by the time we got to Silloth and running down country roads or crossing over fields in the dark wasn't exactly fun, but we made it!
We stayed at The Golf Hotel which was the biggest hotel on the trip. It's very old fashioned but the room was clean, the bathroom was large and it was perfectly fine! We were rather late for an evening meal, but there's a Chinese and pizza takeaway round the corner so we got chips, rice and curry sauce which was very welcome. Silloth is a quaint town with super wide streets and often multi-coloured houses which I loved. There's also a Co-op so you can grab lunch before moving on.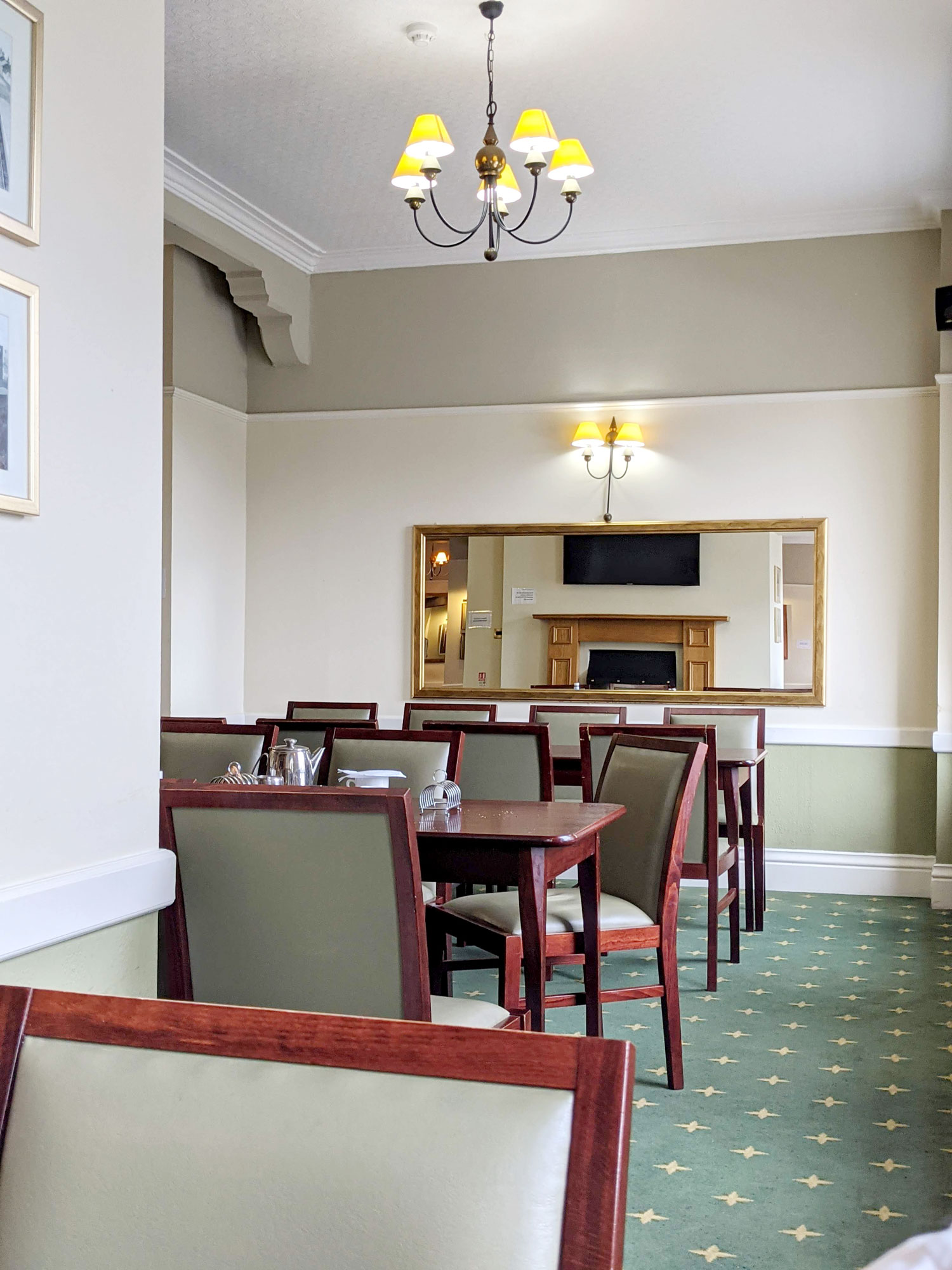 Carrying on up the coast before turning East, we walked along the coastal path of Silloth which is quite a nice walk. There isn't a beach, but big concrete breakers and steps so you're reasonably close to the water.
You end up in Skinburness which is a nice hamlet just before you reach huge salt planes which are interesting to see. I stupidly didn't take any photos here, but it was pretty flat so it's more of a see-it-with-your-own-eyes kinda deal. We headed through a bridleway, only to be accosted by some overly enthusiastic cows and had to head back which added around 30mins.
From there we walked along a lot of roads and through a few country paths to Abbeytown where we stopped at the church to eat lunch. We passed through more small country roads towards Kirkbride via old WWII hangers.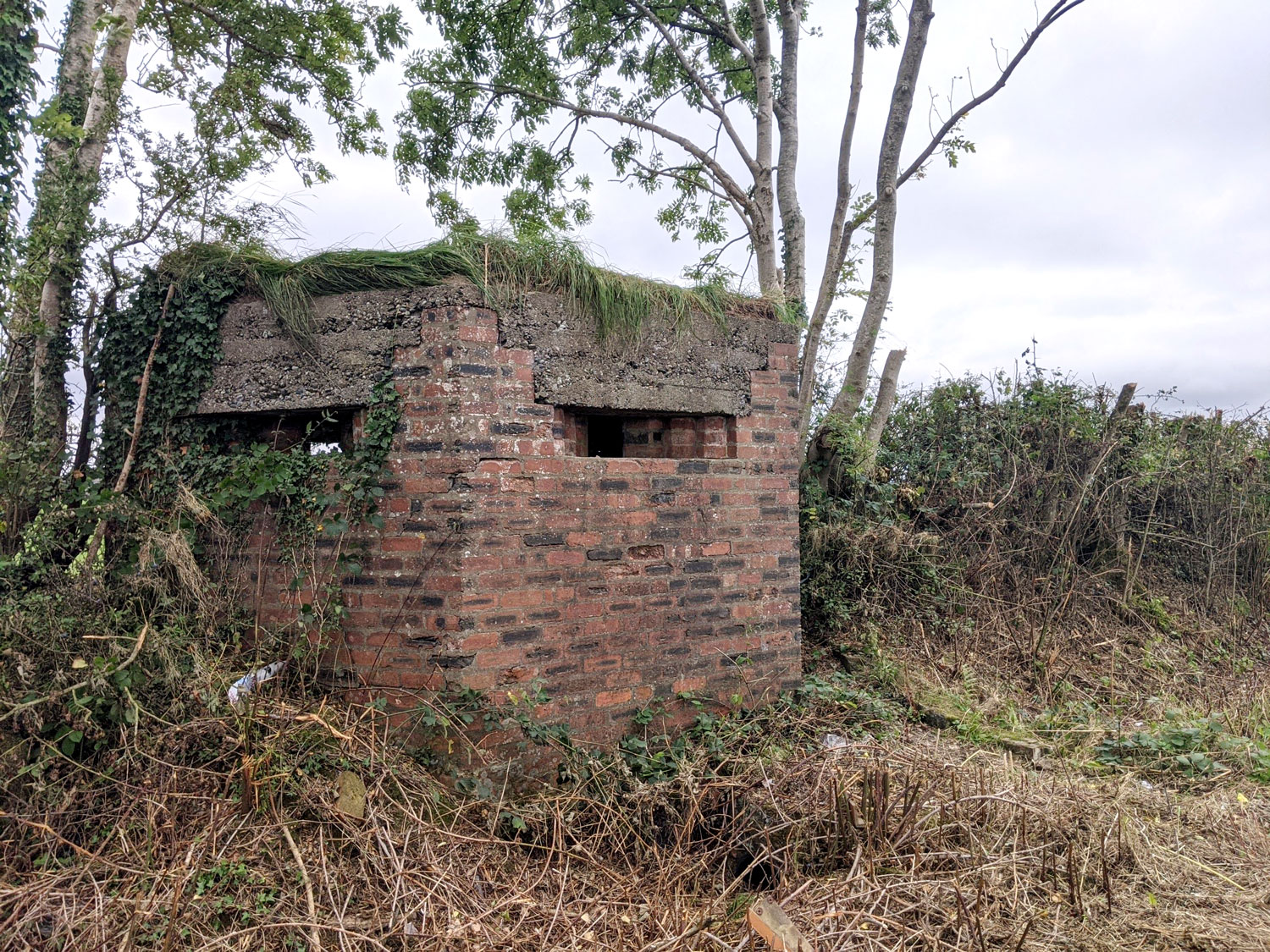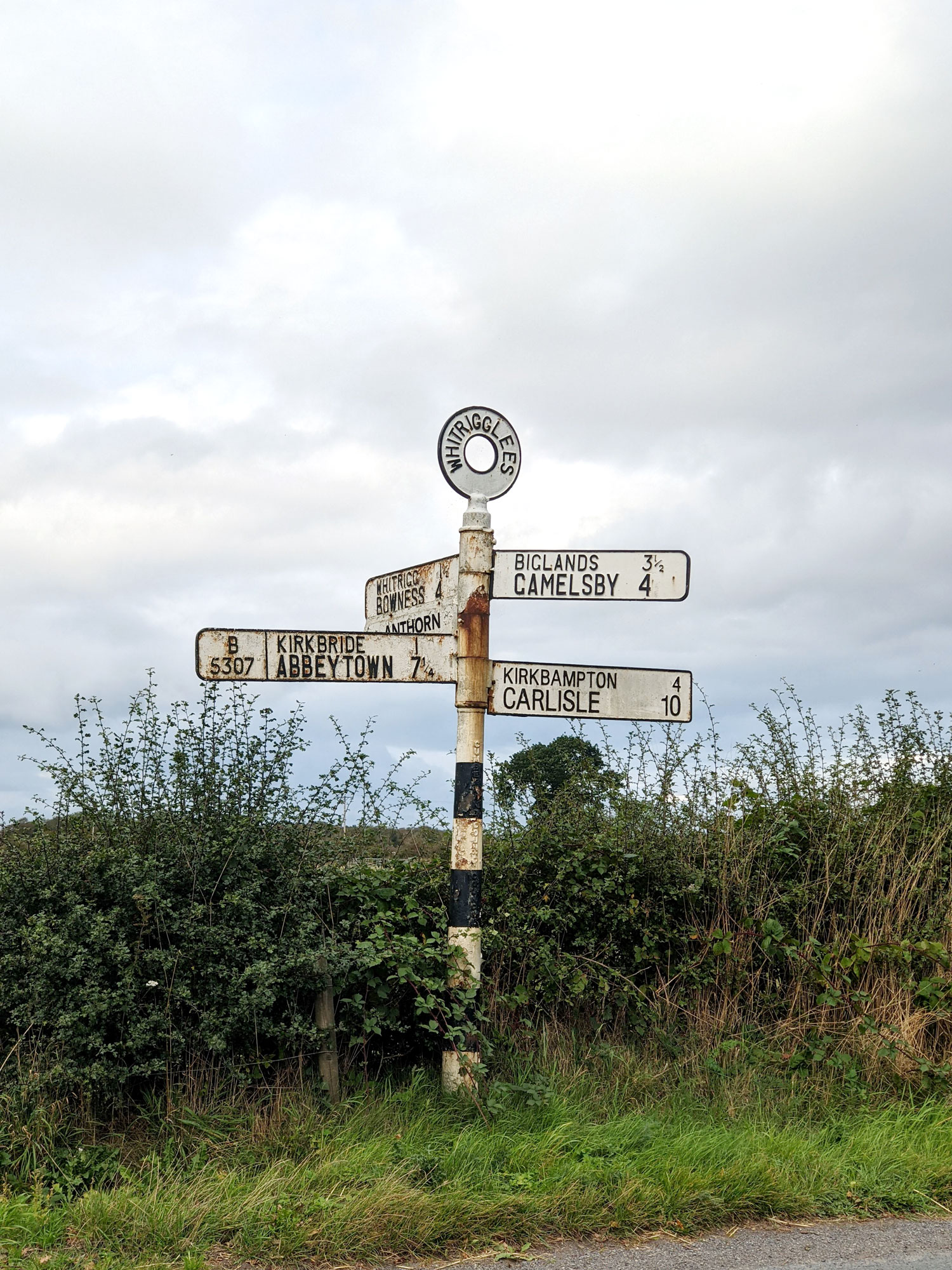 We then went on towards Easton. It's a very small hamlet with around 10 houses, but one was the Midtown Farm B&B which is where we stayed! Midtown Farm is a lovely, cosy B&B run by Janet and her husband. They're so welcoming and the room, which wasn't the biggest (that one had a freestanding bath), was ultra cosy and just what we wanted after an 8hr+ walk. The bathroom was clean, great amenities and a good size tv too.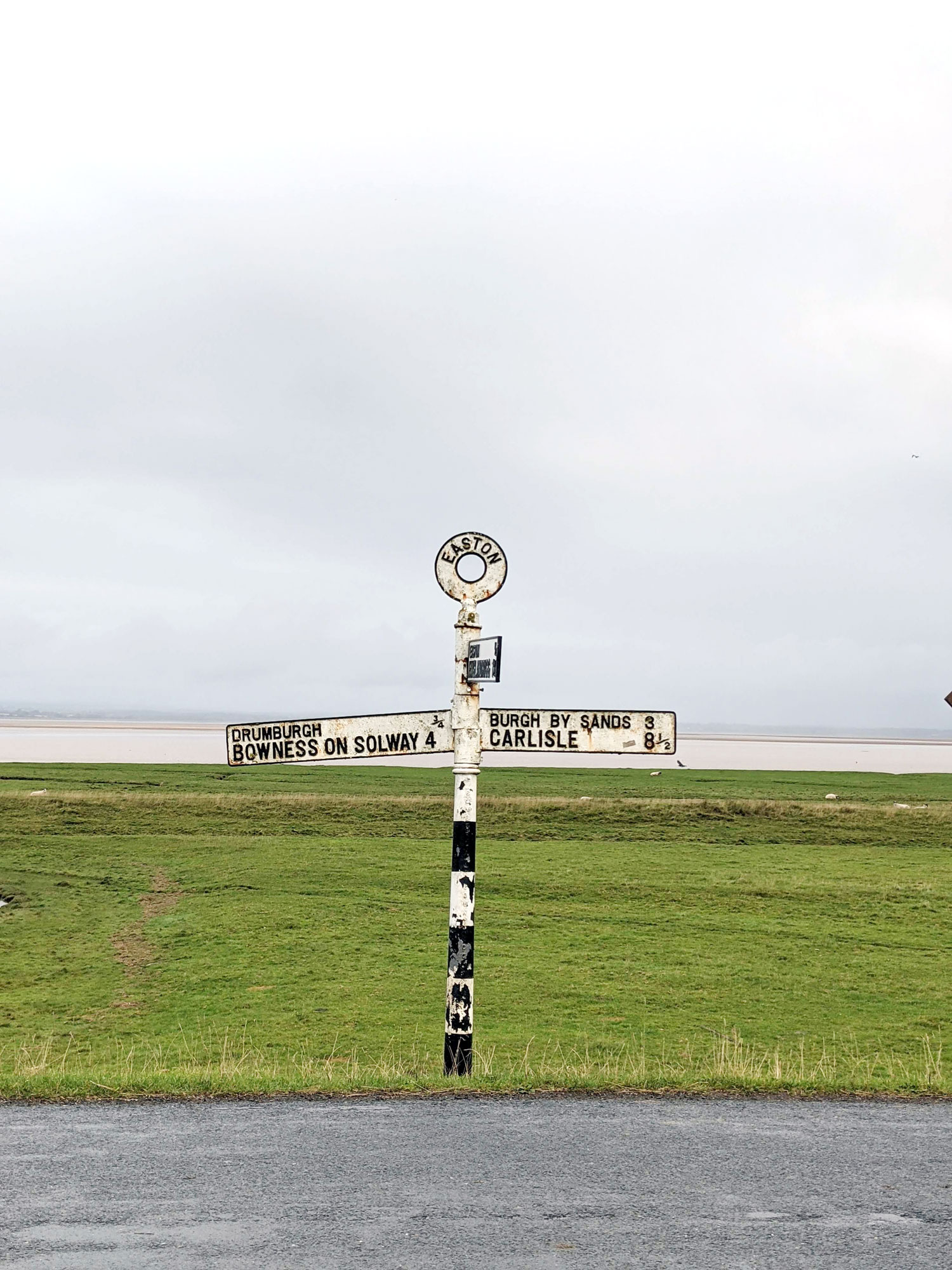 Curving further round and across the country, we skipped the parts of the wall that start at Bowness-on-Solway and cut straight over towards Carlisle. There are a lot of lovely villages on this route including Burgh-by-Sands, Beaumont and then you follow the river Eden round until you come to the start of Carlisle.
It gets a bit more urban, as Carlisle is a city, but it's still lovely to walk through. Especially Bitts Park which we stopped in for sandwiches and a break. You continue to follow the river until you're out of the main city and back onto quiet roads.
Going through Crosby on Eden until you end up through some fields which would have had Hadrian's Wall across them. You can see this from the raised section in the middle and the ditch on either side. This is a cow field, but they're very used to people, as is the next field.
We headed towards Irthington to stay at The Sally.
The Sally is a lovely, recently renovated pub with beautiful rooms and good food. I really appreciated the bath and the cosy superking bed. I would highly recommend it!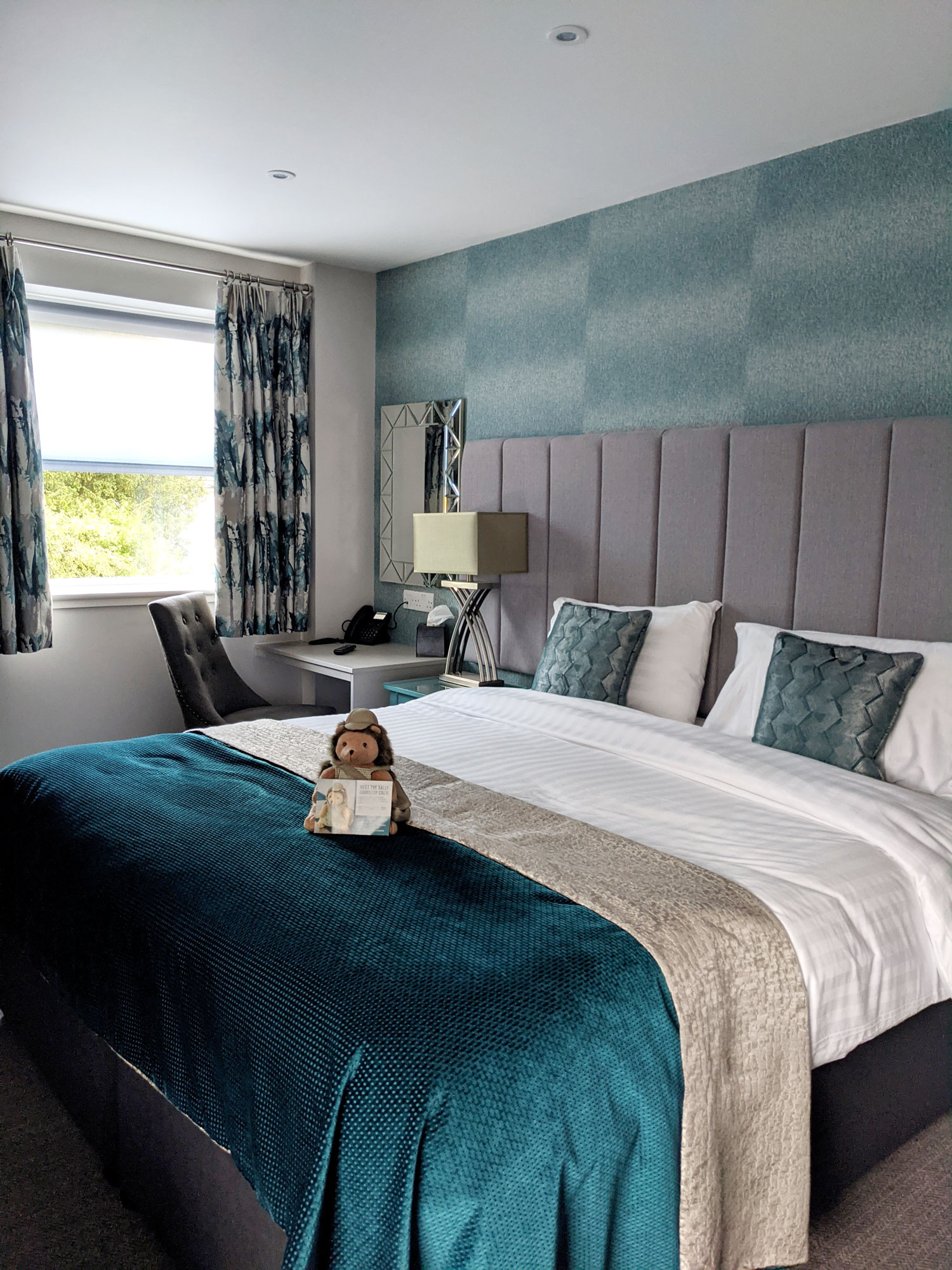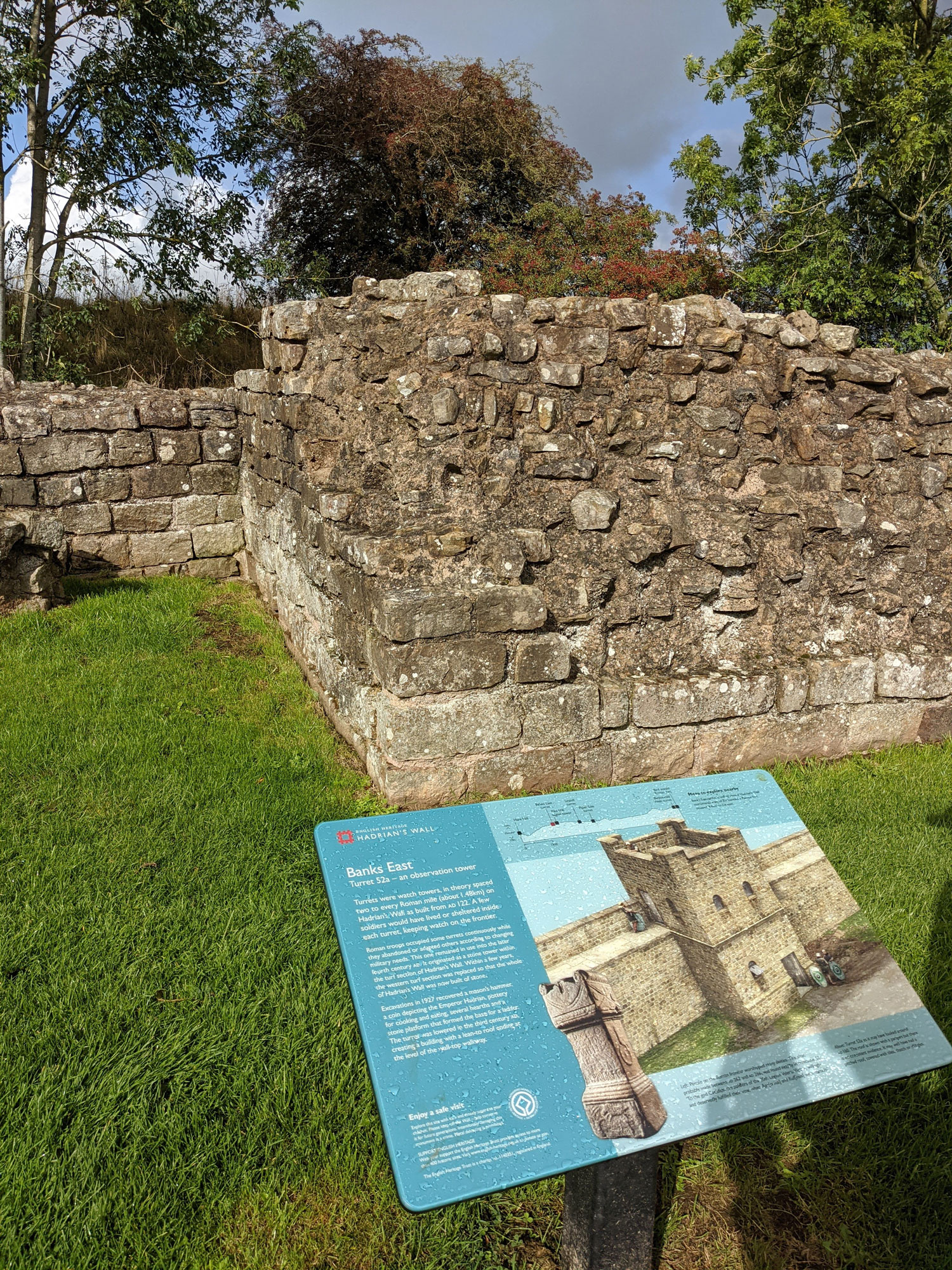 The first half of the walk - which is only 4.5hrs - takes you through a lot of fields which I liked because I saw a proper working sheepdog which was very cute. It rounded everything up in about 2 minutes! On the route is a honesty box (shed?) where you can get drinks, use the kettle, microwave, grab a pot noodle or pick up a snack. Very useful! Once you're past the fields, you come to Birdoswald Roman Fort which has a cafe and toilets. I refilled my flask with a caramel oat milk latte and was extremely happy about it!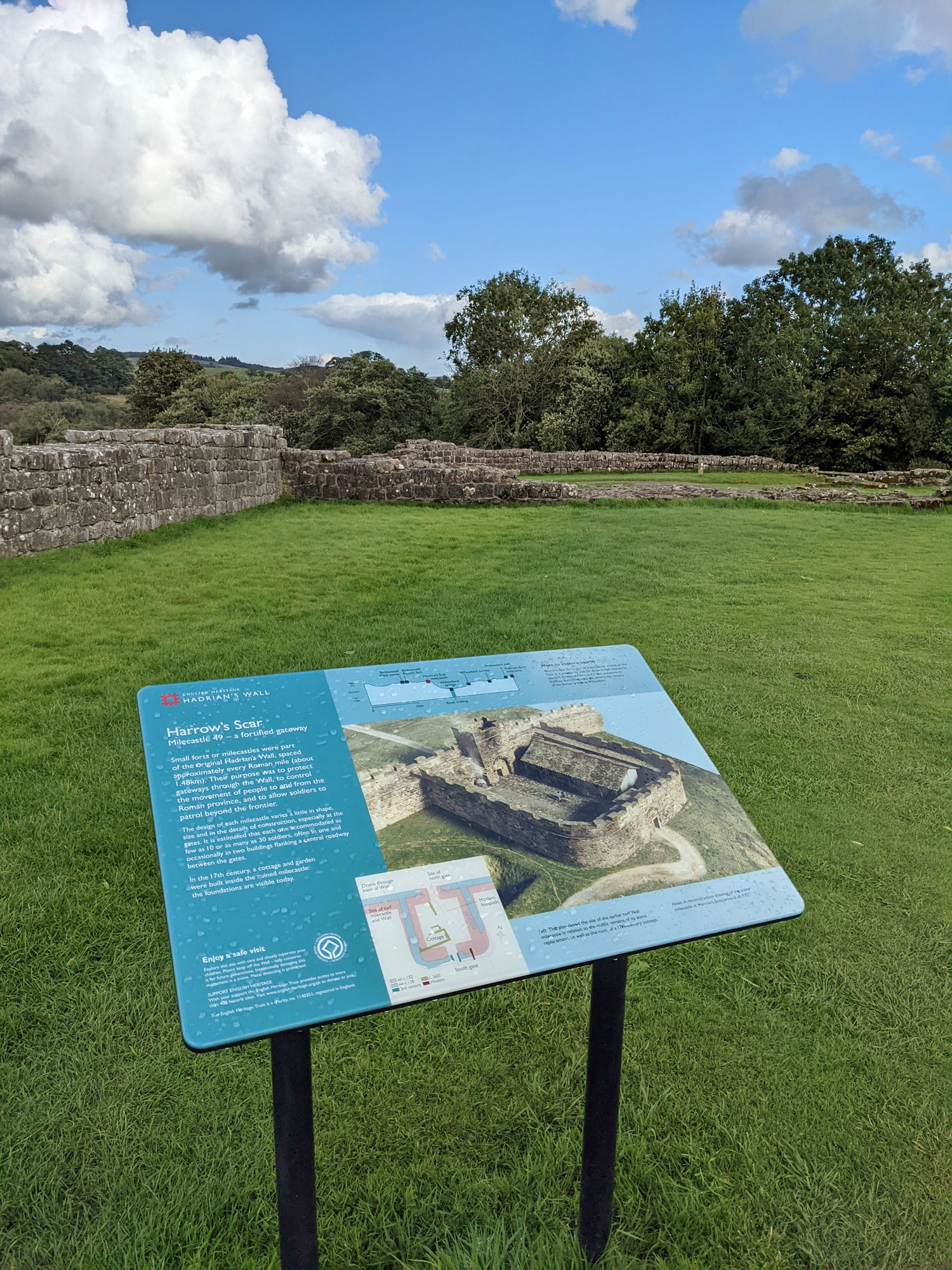 Once you get past the cafe, you start to see more of Hadrian's Wall! There's some mile castles and markers, but the first impressive one (to me) is Harrow's Scar Mile Castle as it was one that had a door and it was very well preserved.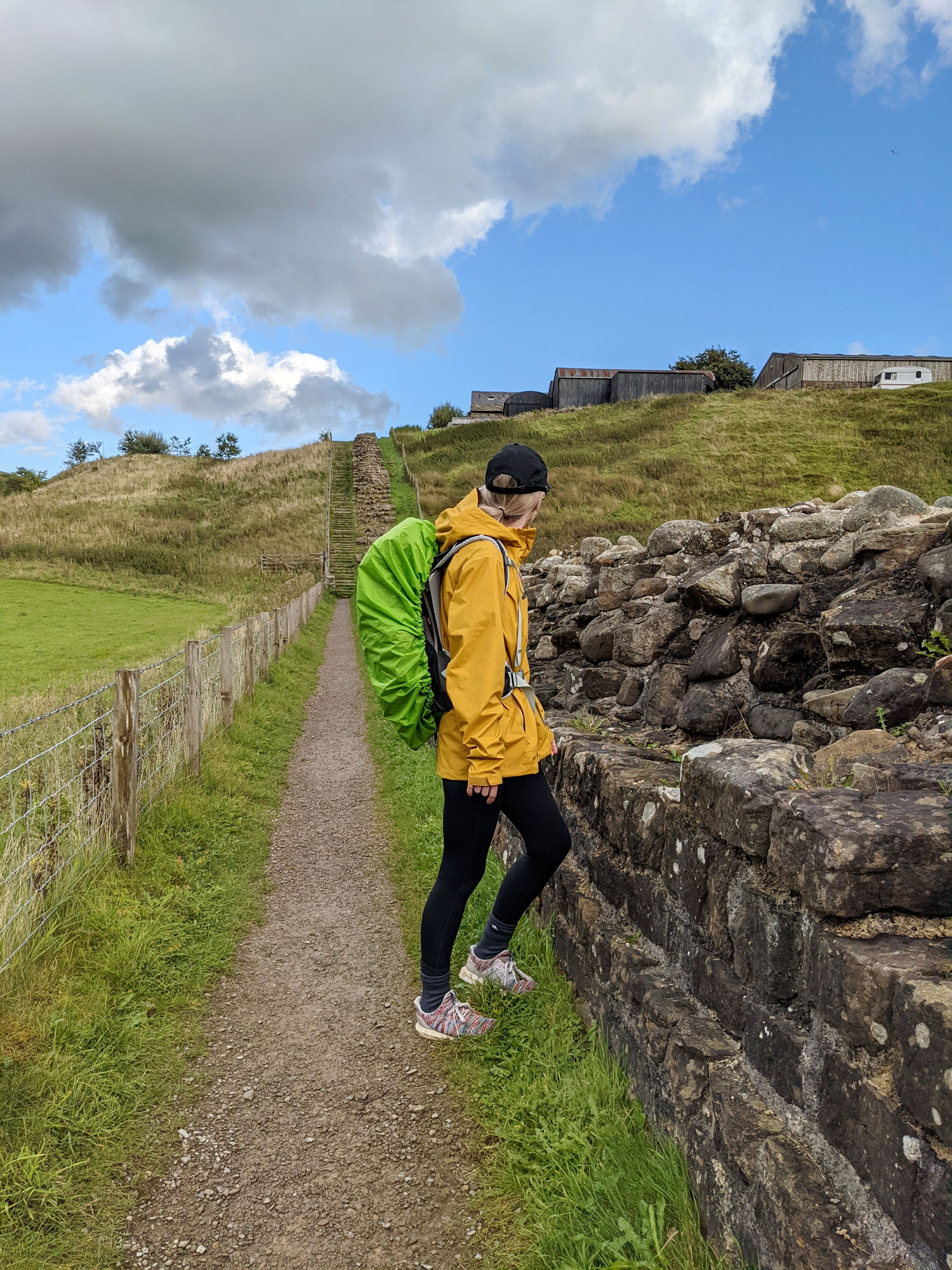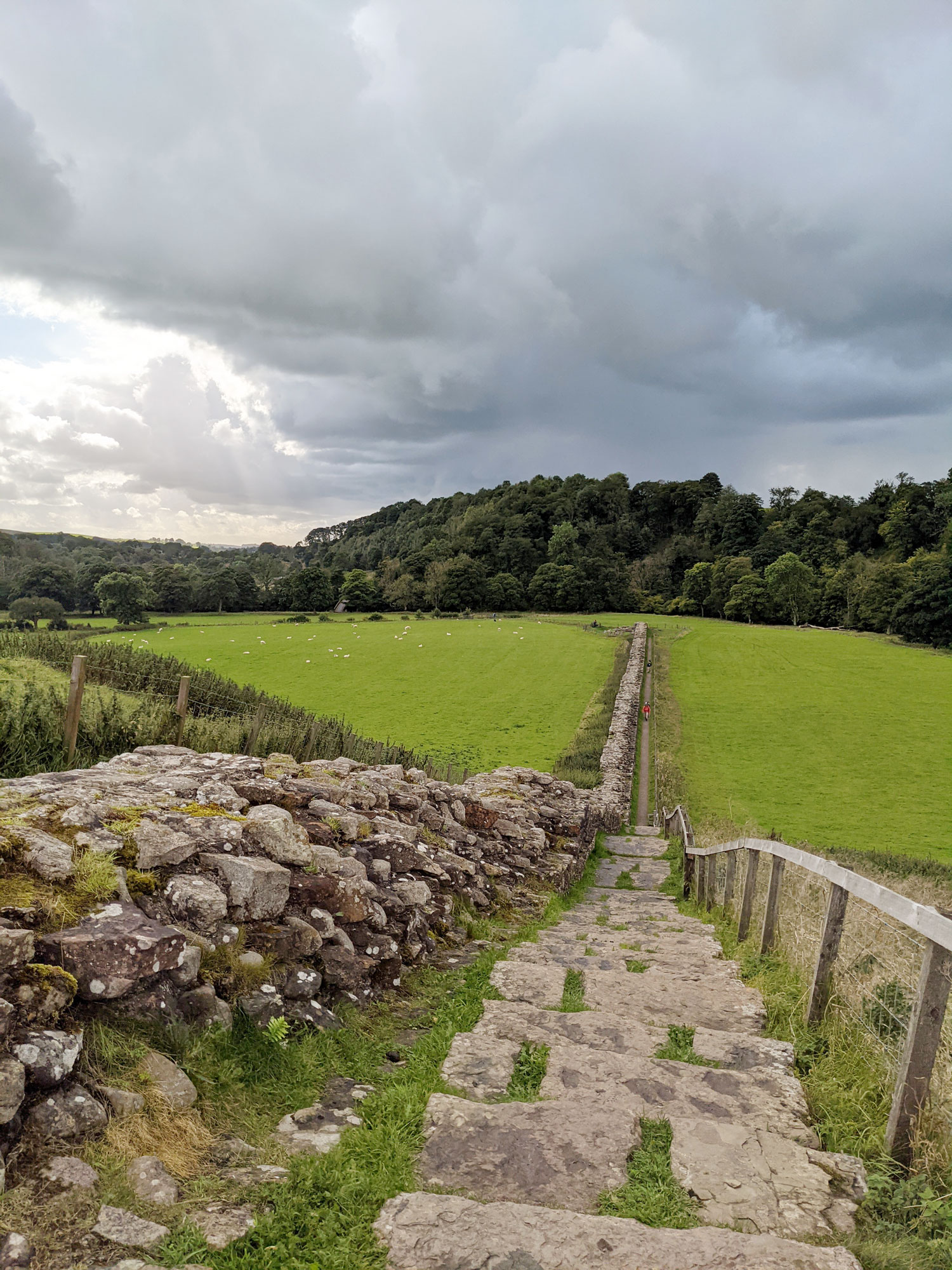 Following on from this, you come to what would have been a bridge over the River Irthing. There's a lot of wall here so it's very interesting to see. You also come to the first wall that goes up a hill and you can truly see what the Romans did. It must have been extremely hard work and only around 1m of the wall is left so you need to imagine the 5m (it was 12ft high). The wall is quite prominent from here until you reach the village of Gillsland. We got absolutely soaked in a downpour here, but we carried on through fields to Greenhead which is where we were staying for the night. We booked Holmehead Guest House which was very dated, but perfectly fine for the evening.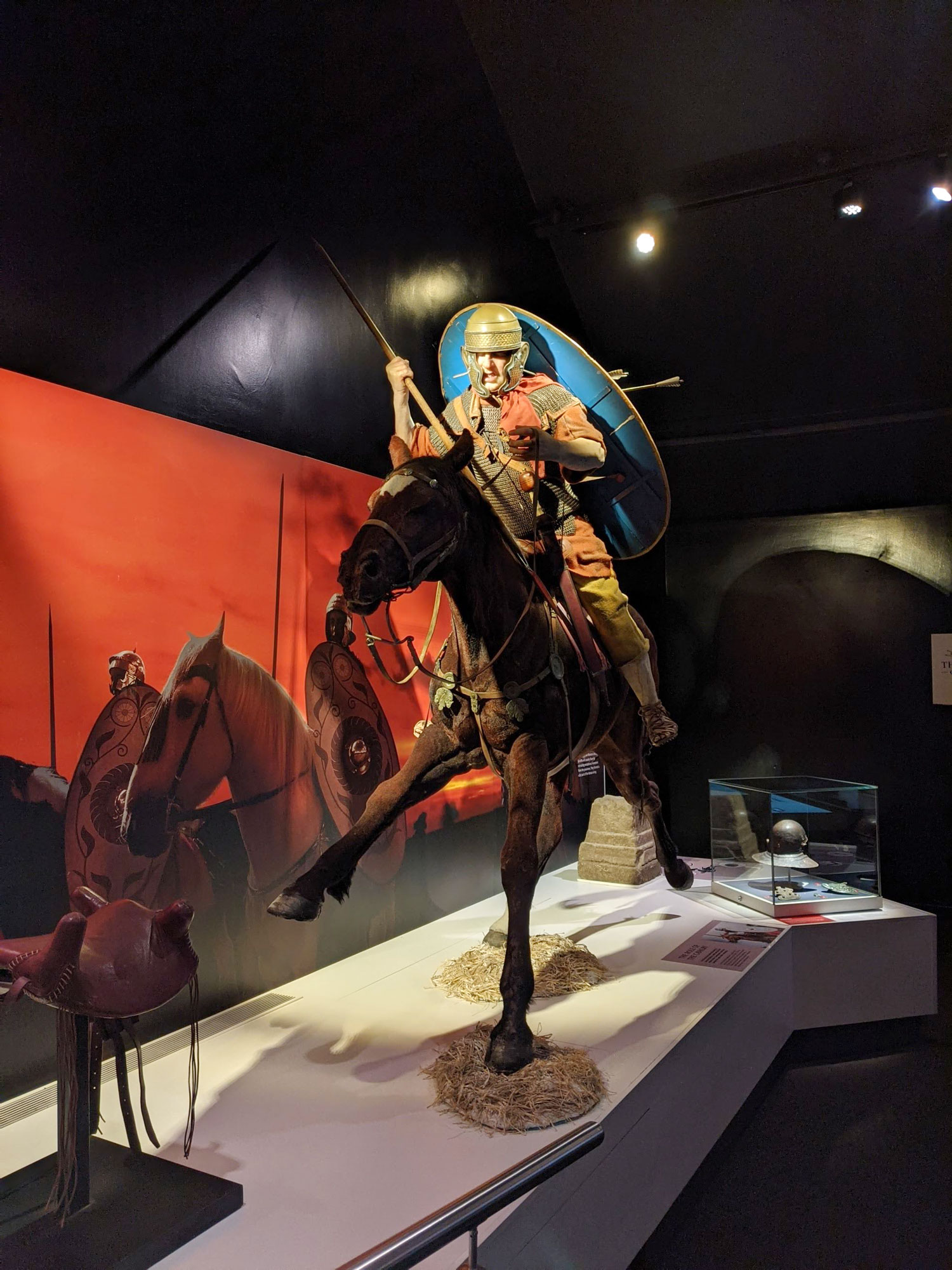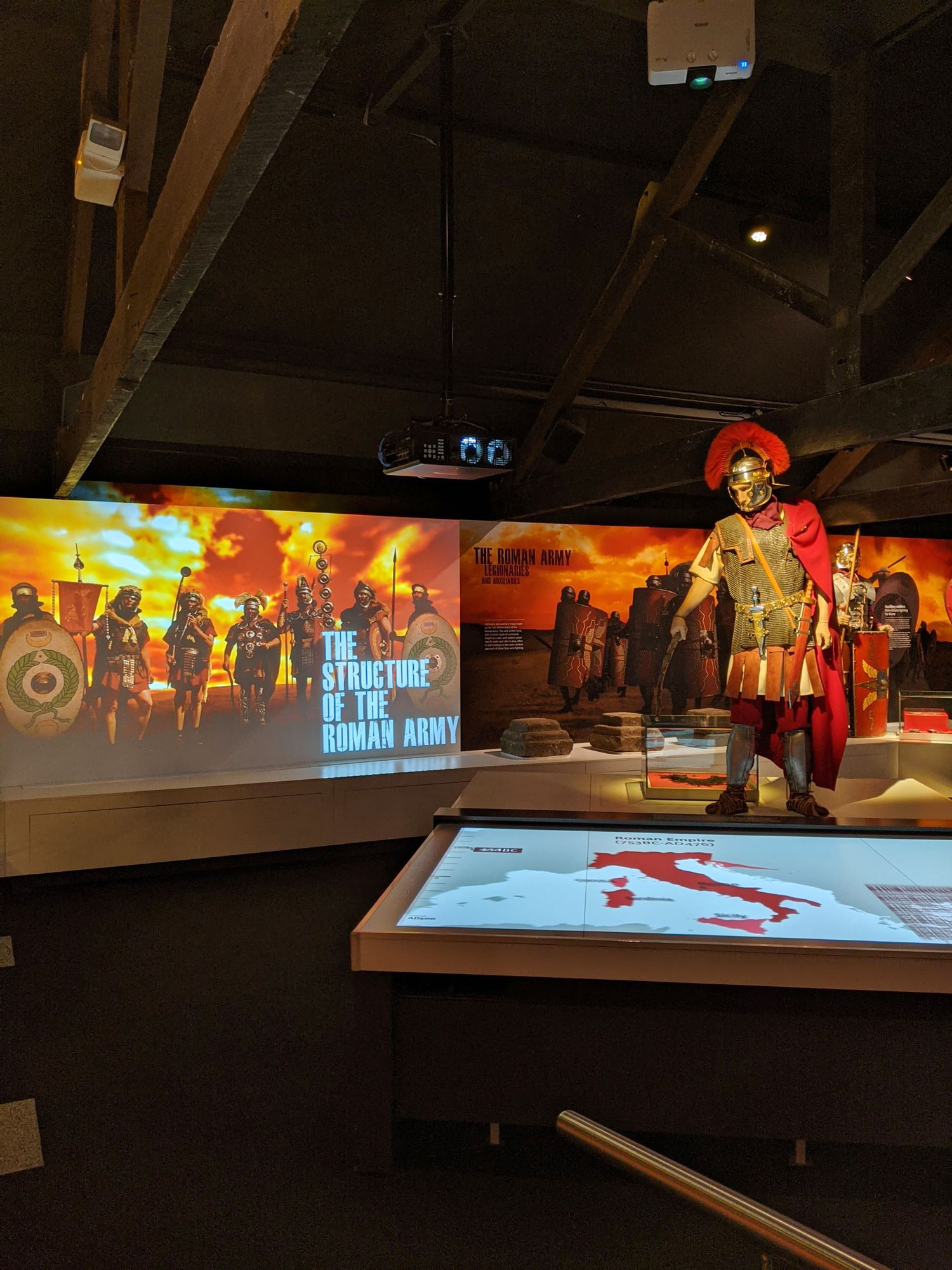 The main event! Today was the main part of the Hadrian's Wall Path. Walking past the remains of Thirwell Castle, you walk up the first hill and turn right to either start the iconic 9 hills or you can continue down the road to the Roman Army Museum which I would very much recommend doing. It's filled with artefacts, information and a 20 minute short film depicting life on the wall which gives you a lot of background. There's also a cafe which does an excellent hot chocolate.
Heading back towards the beginning of the hills, they're quite steep and when we went the grass was very muddy and wet so it was a bit slippery. Nothing crazy, but we had to be careful. We skipped the first hill and went for the second one which felt very high up once you were at the top, but the third is more intimidating when you see it! Some hills have stone steps you can climb up easily (though there's nothing to hold on to), but some are just grass and some stones. This includes the way down, so you have to think about where to put your feet, especially when it's muddy.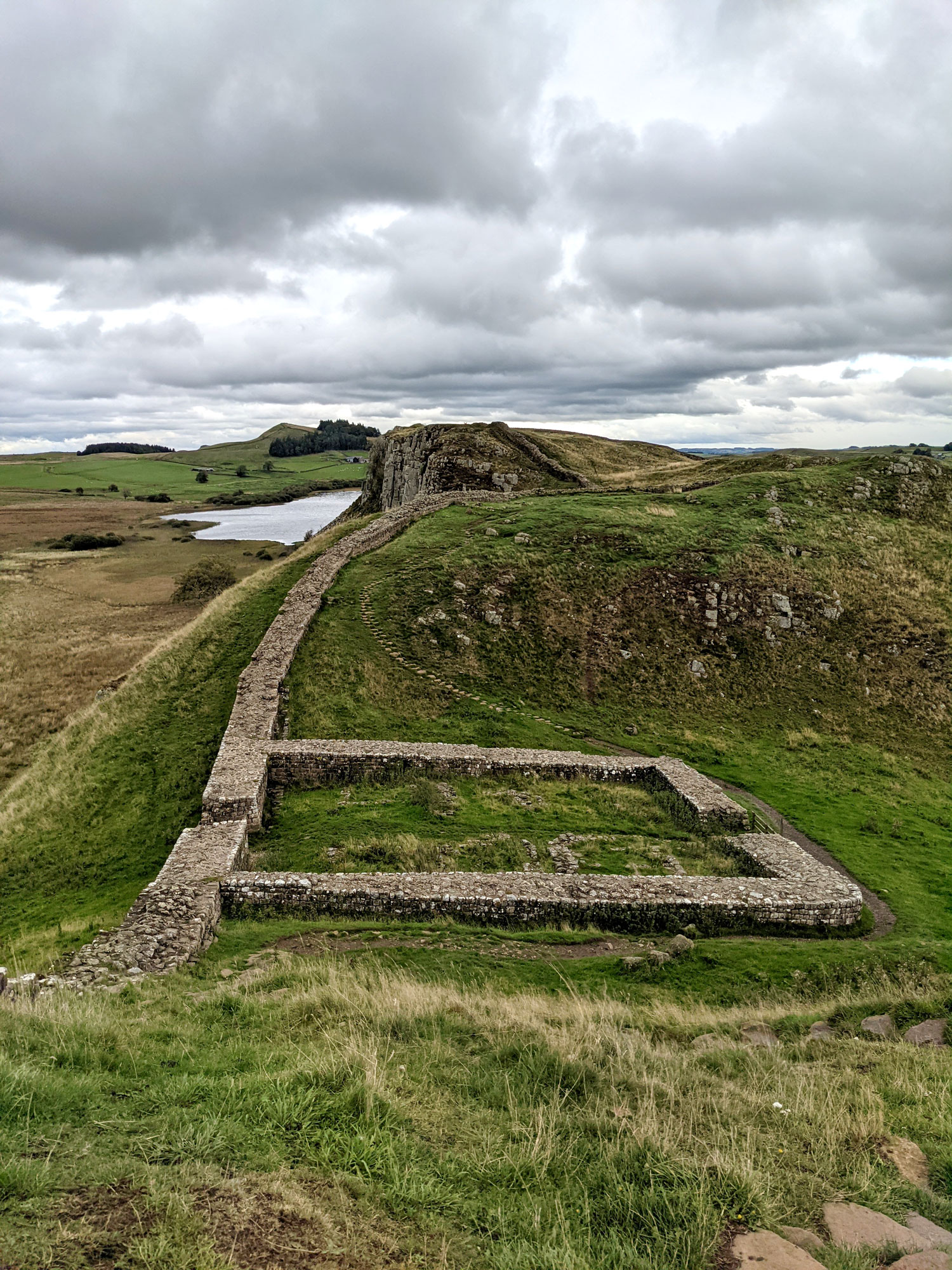 Climbing up and down the hills is very interesting (to me) as the views are amazing when you get to the top. The height of some does look very imposing, but it doesn't take long to get from the bottom to the top! There are plenty of things to view such as the iconic Sycamore Gap (made famous in the 90s Robin Hood Film), a very well preserved mile castle in the middle of two hills, the highest point on the wall and being able to see for miles around. Halfway along is a quarry with a pretty lake and a place you can stop to use the toilet. There's also one area with a carpark and a little stop to get coffee, so there are some amenities along the way.
The wall continue along all of the hills which is cool to see as you can see it snake its way across. It's dotted with watch towers and turrets too. Nearer the end you can look back and see how far you've come too! I honestly couldn't believe it was built 2000 years ago and the sheer effort it would have taken to build the wall up (some very steep) hills!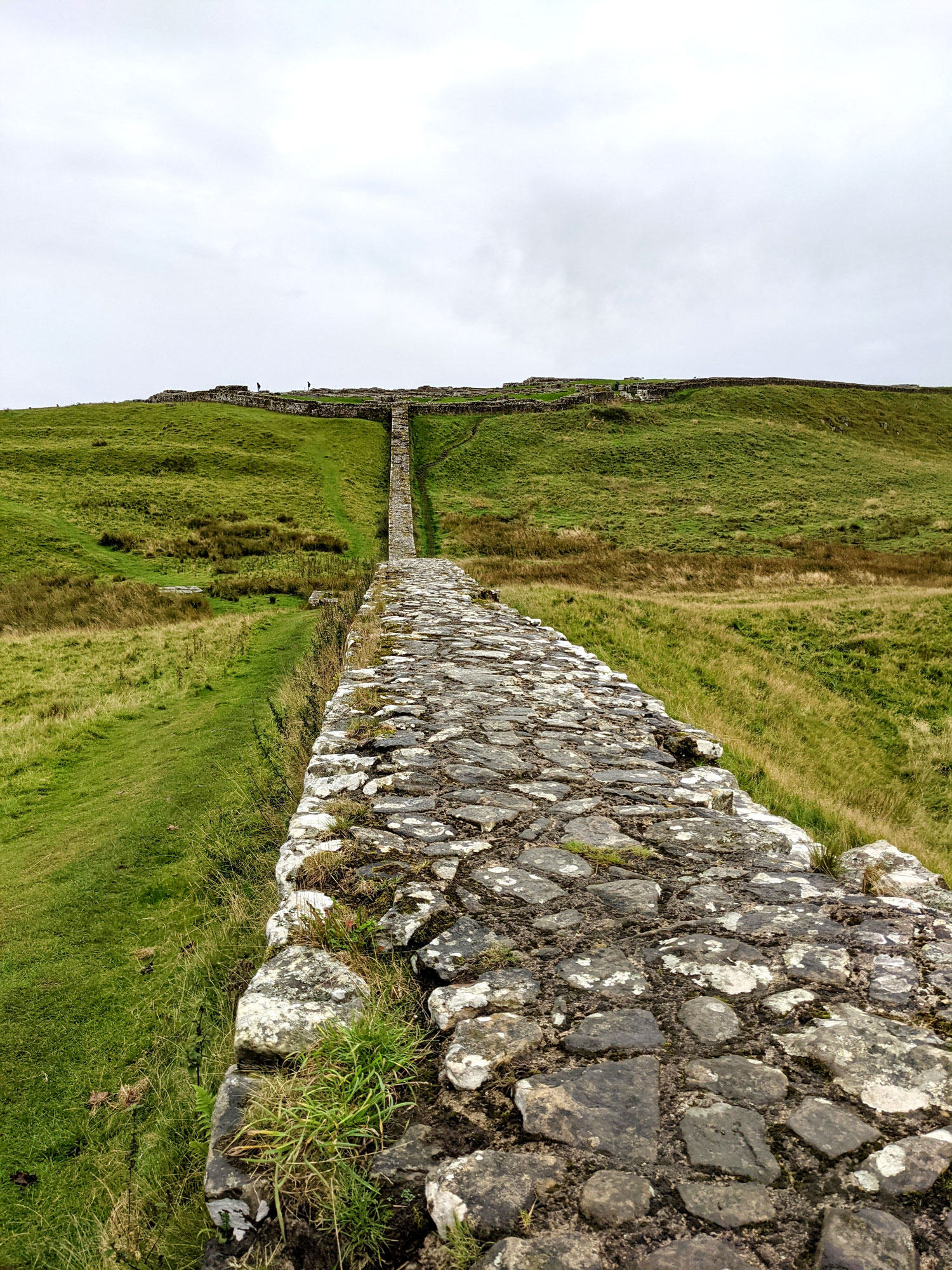 The walk from the last hill (a total killer because you're 4hrs into climbing hills now) to Carraw B&B is quite the stretch, but it's mostly flat so you can plod along. We were rained on for the last hour which made this part strangely the hardest, but it was nice when we got there!
Carraw B&B is a beautiful farmhouse and the owner, Leah, is so lovely. The room was cosy with beams and a nice bathroom, the food was great and it was a welcome rest after being chilled to the bone in the rain!
As we live in Northumberland, we were basically walking home at this point. We carried along the Hadrian's Wall Path to the Roman Temple of Mithras, then departed the path to walk towards Hexham. As it goes off the traditional route, I won't discuss it too much but it was a lovely walk and one I would recommend if you're from the area or fancy visiting Hexham!
So, that was my North-West Coast and Hadrian's Wall Path walk! It was a really enjoyable 6 days, even if the first two days were a bit of a struggle due to them being very long days. If you wanted to do some shorter days, you could start at Carlisle (which is what my partner did in July) and walk to Corbridge or Hexham. The main event wall can be done in a day, as it was a 4-5hr walk and you get to see all of the major parts of the wall. There's also a Hadrian's Wall bus that goes along the route, so you can easily access it.
I would really recommend doing it if you're able to!