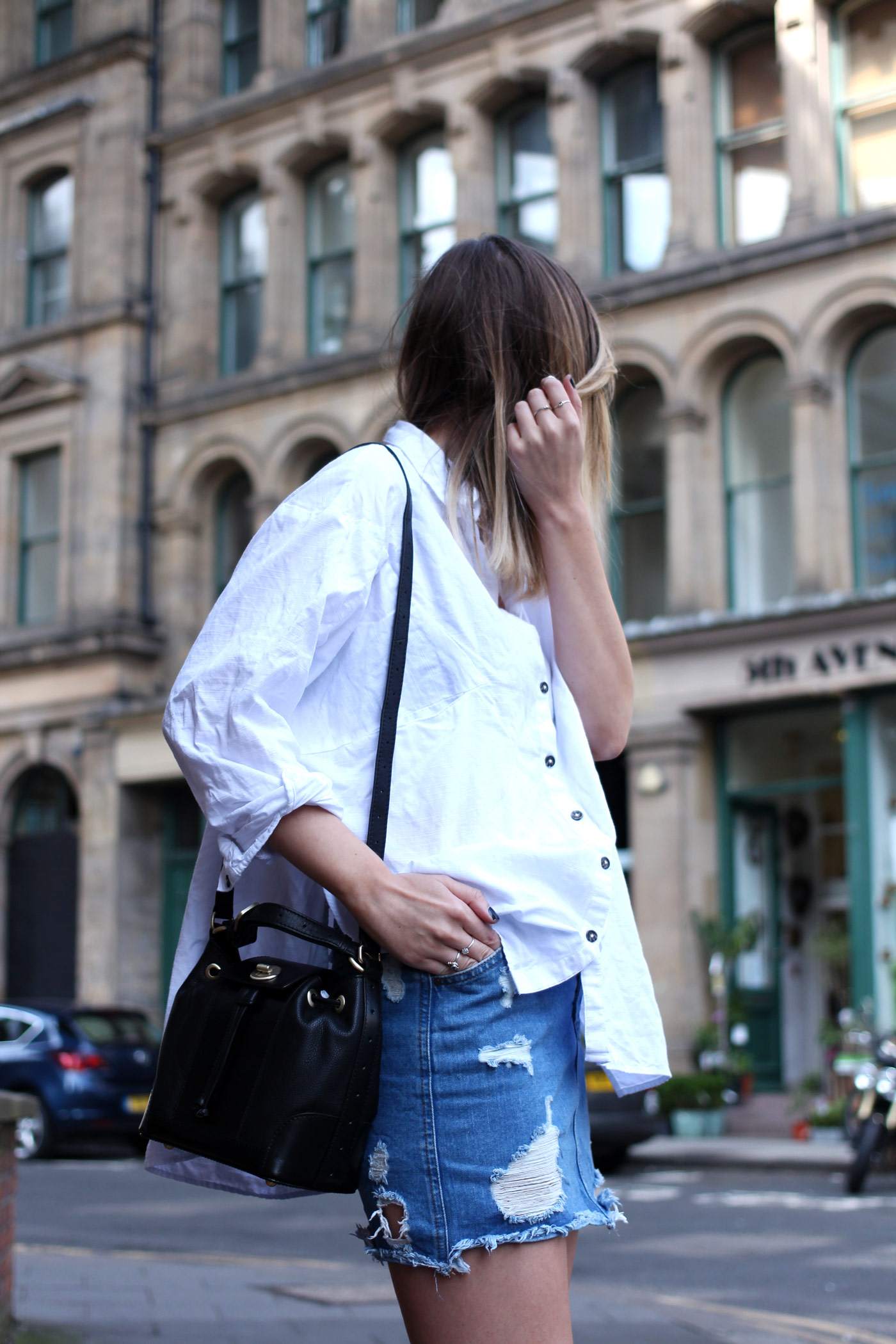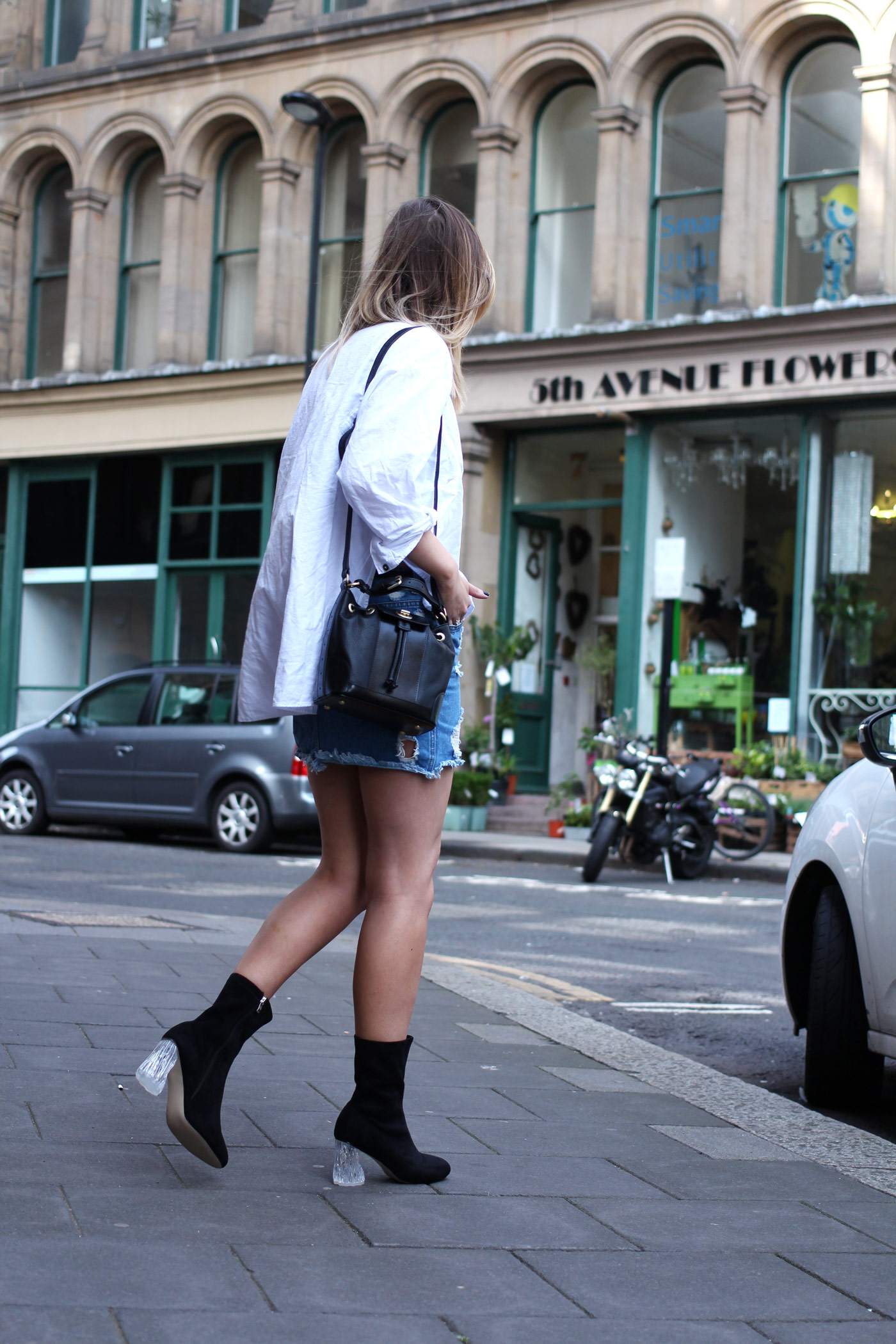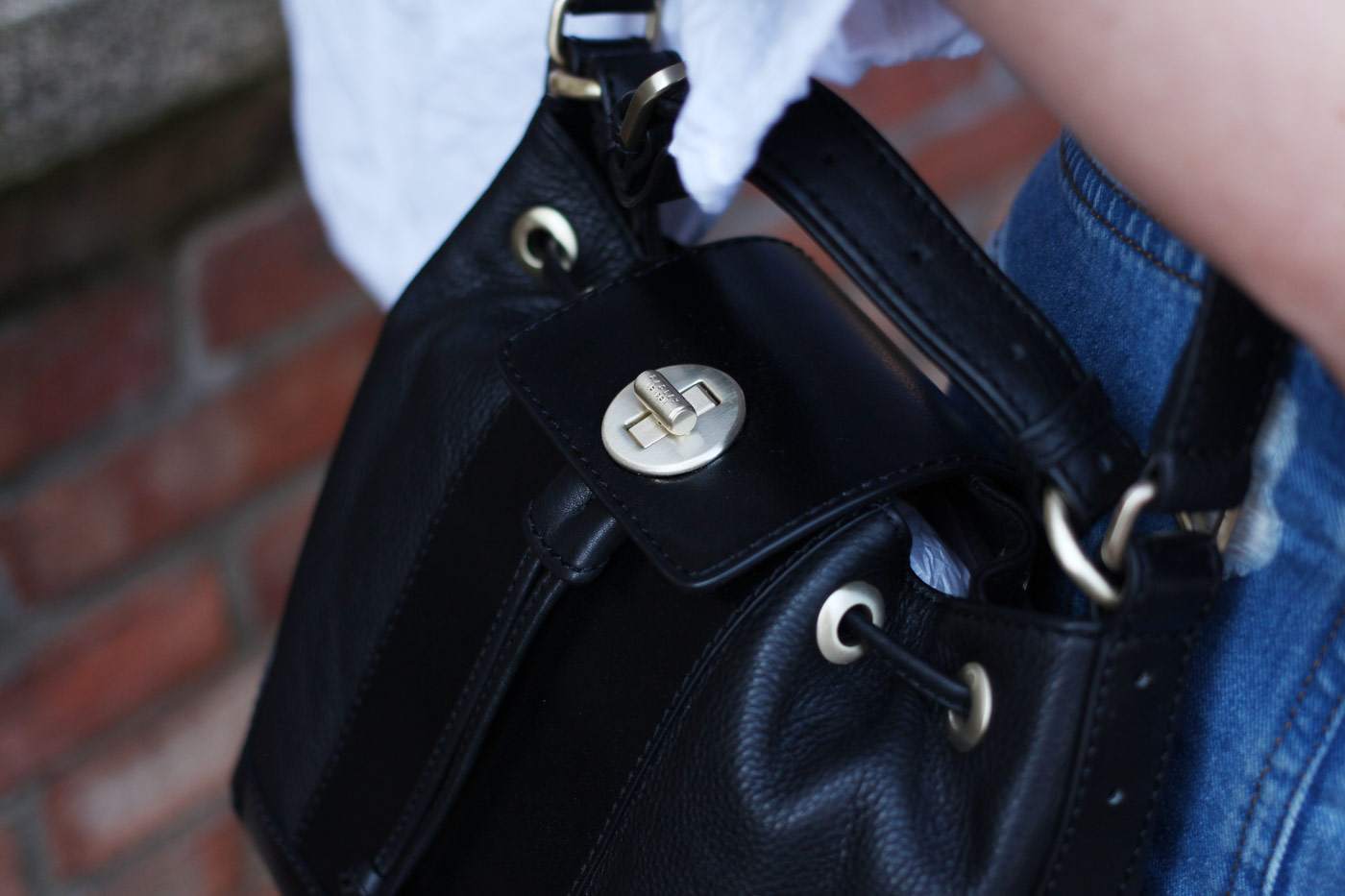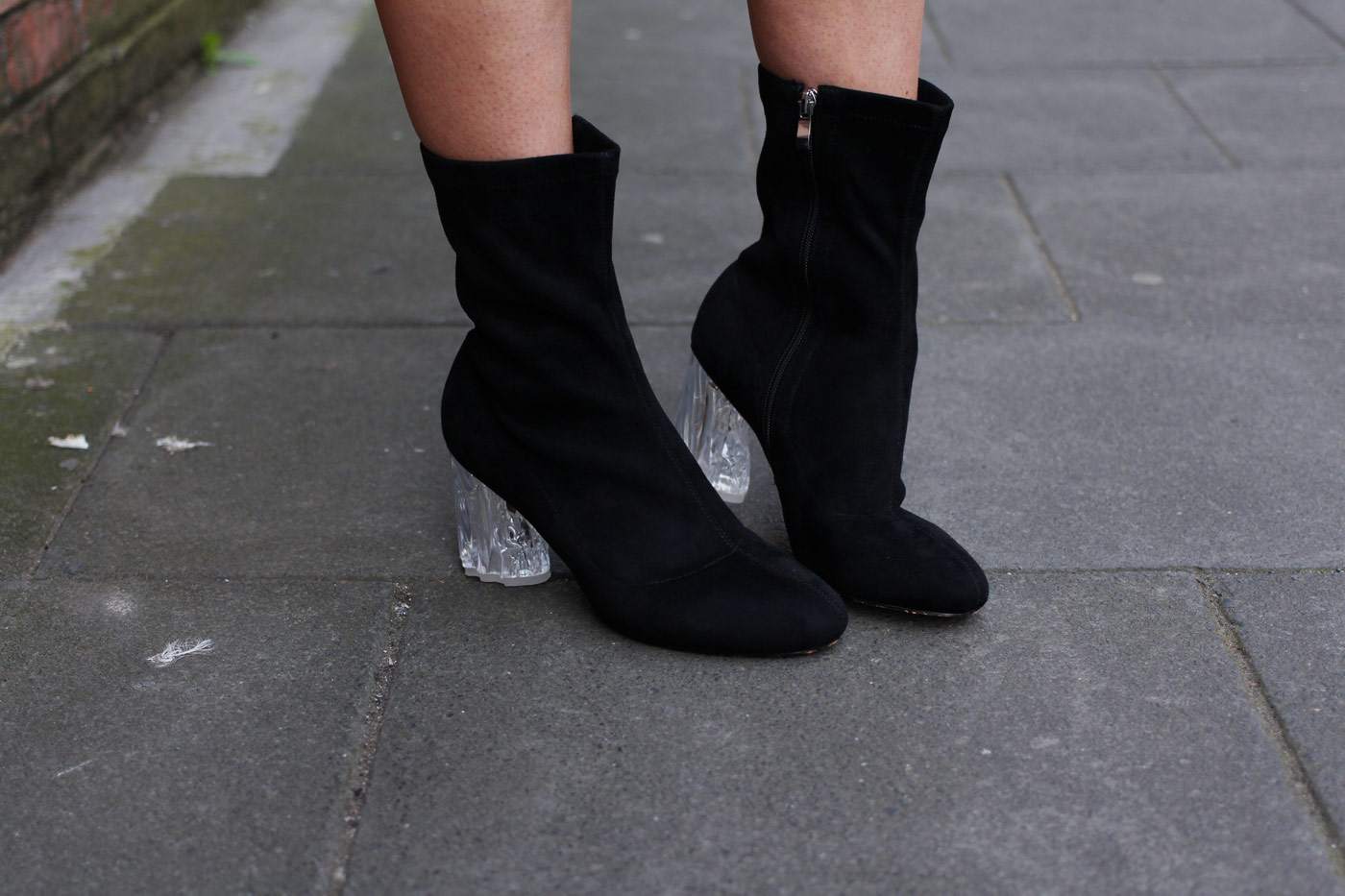 Shirt: Topshop | Skirt: ASOS (old) | Boots: Ego | Bag: Radley | Sunglasses: Celine
I don't know about you, but I'm actually looking forward to Autumn. I've got a bit of a thing for boots and they're some my most loved pieces in my wardrobe, as I wear them to death. Seriously, my Isabel Marant Dicker boots must have their cost-per-wear down to pennies or possibly even smaller by now. So, as soon as the latter half of August rolls around, then I'm oh so keen to start planning which ones come next.
So, in the first pair of the season, these insanely comfortable 'Izzy' boots from Ego Footwear are totally what the doctor ordered in terms of 'statement'. They look like plain black suede (faux) from the front and go into this really cool Acne-esque clear heel at the back. The heel height means they're ultra easy to walk in, too, and I love the calf length height. I know some may think it's awkward, but I actually adore it and will definitely be picking up more boots in this length for the coming A/W.
I always leave this shirt un-ironed and a bit messy, as I like it to have that slept in look – is that weird? It's really comfy to wear though, as all oversized shirts are! I took this skirt to Venice and I don't think I got any snaps in it as I tended to wear it on a nighttime, but I really love it. I bought it ages ago off ASOS and, because it's quite short, have only worn it a handful of times in Summer but it's so perfectly ripped and sits really nicely too. The bag is a newbie in my collection as I'd wanted a duffle style bag for ages and this Radley one fits the bill nicely – how cute it is? The perfect size for every day I think.
So that's today's outfit and I think these photos came out darker than I thought buuut I hope you like it!
Helen x
ps. Check out these blogging babes: My Debeauvoir Diaries, the Anonymous Beauty Blogger and Cherry Pie!