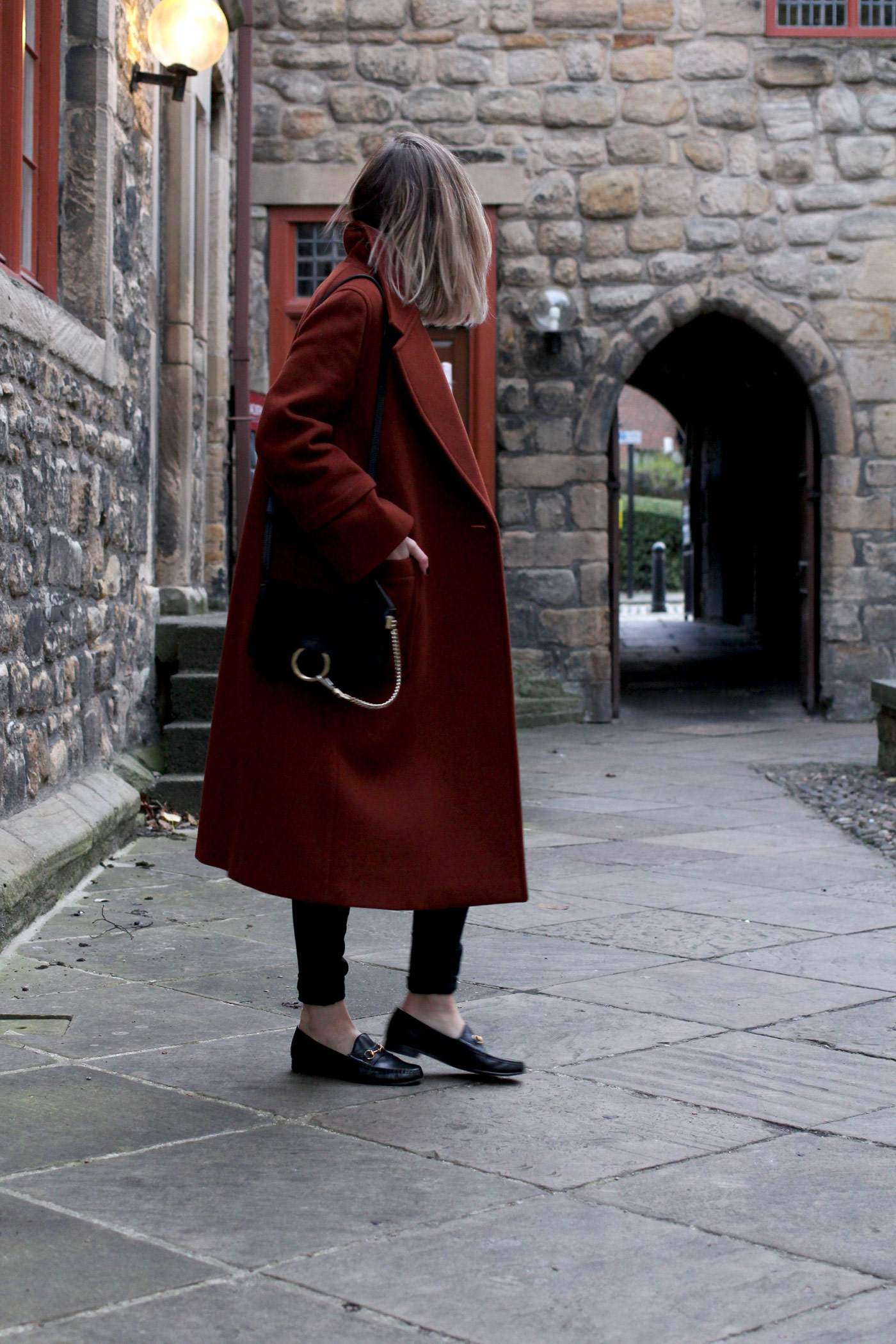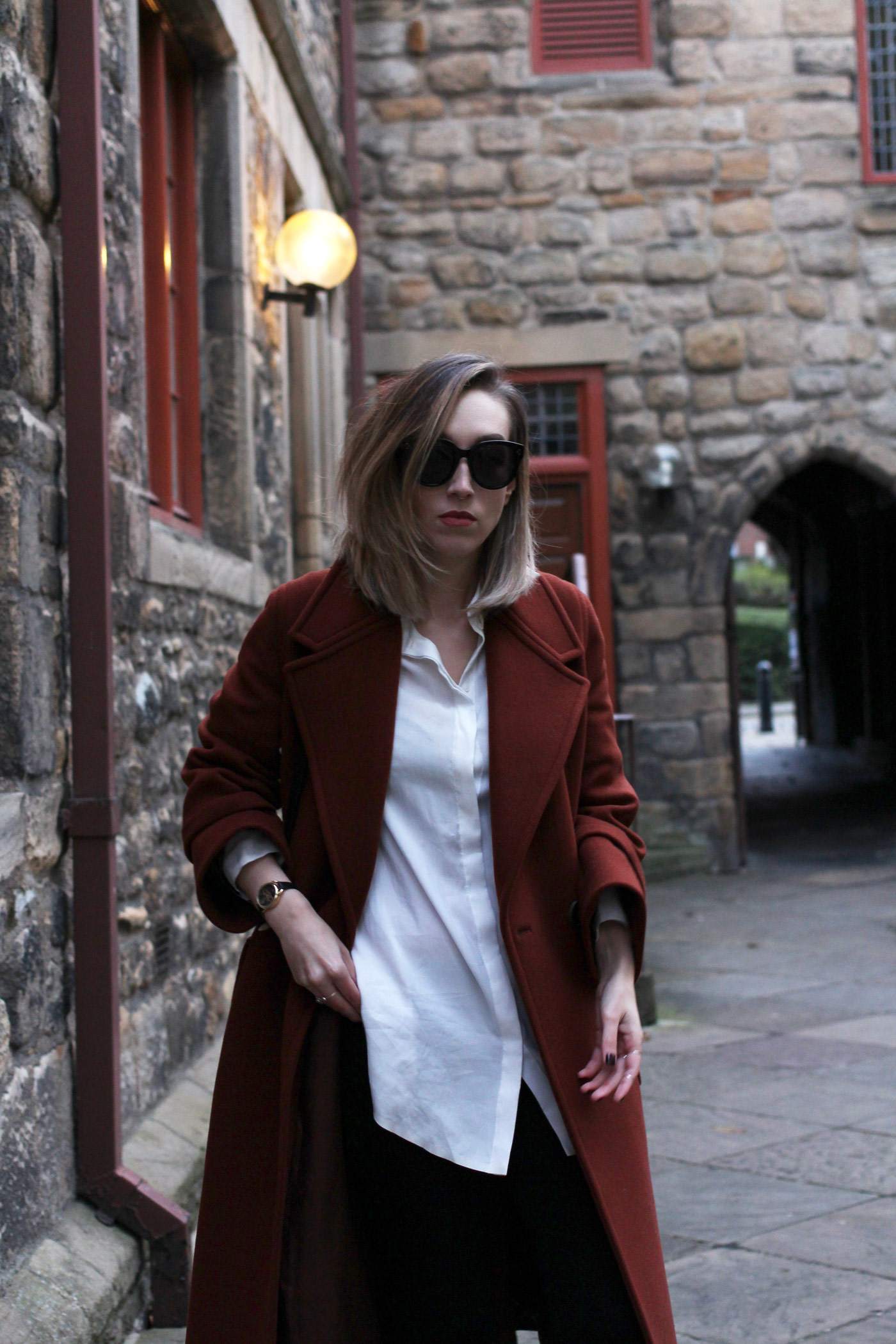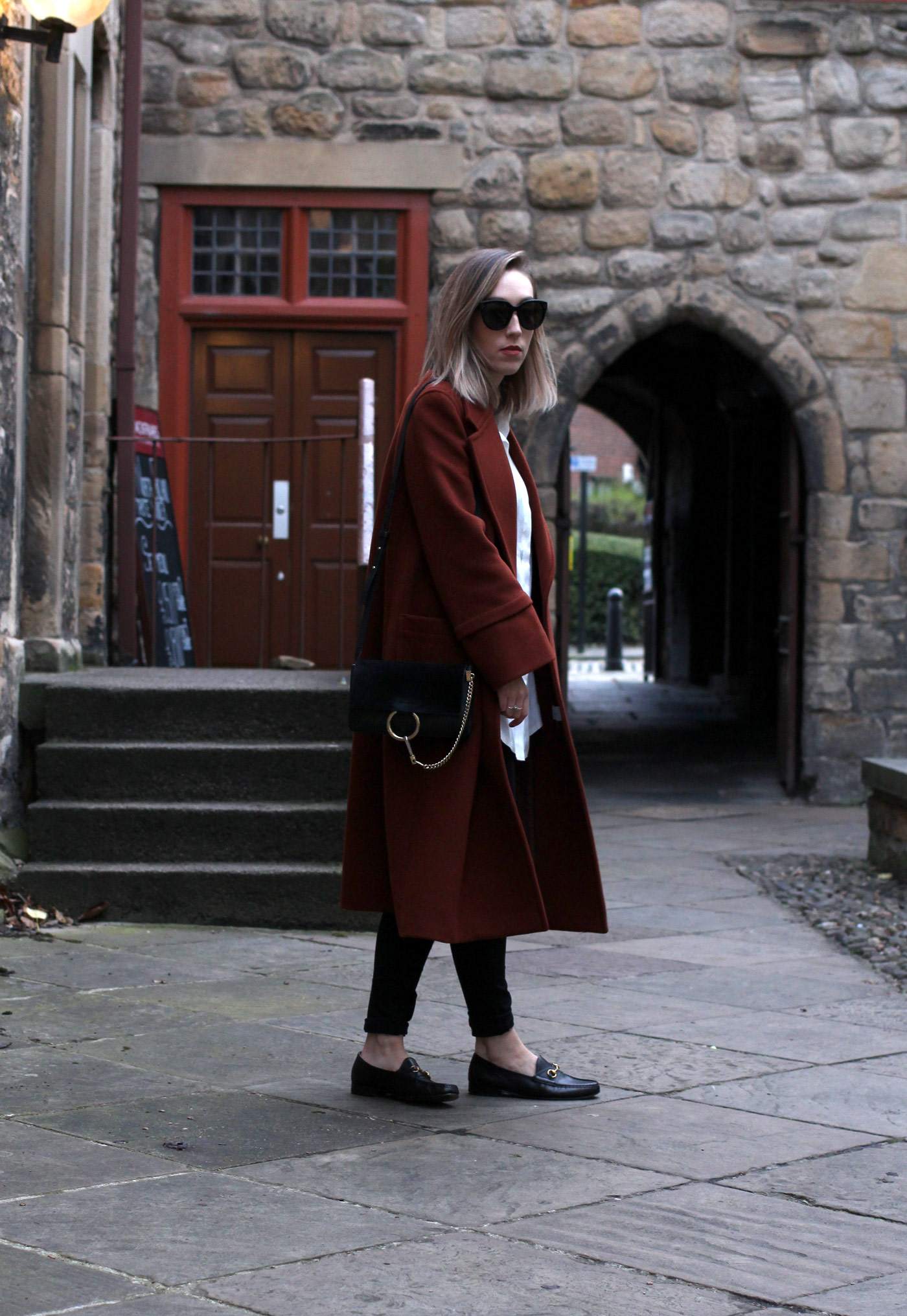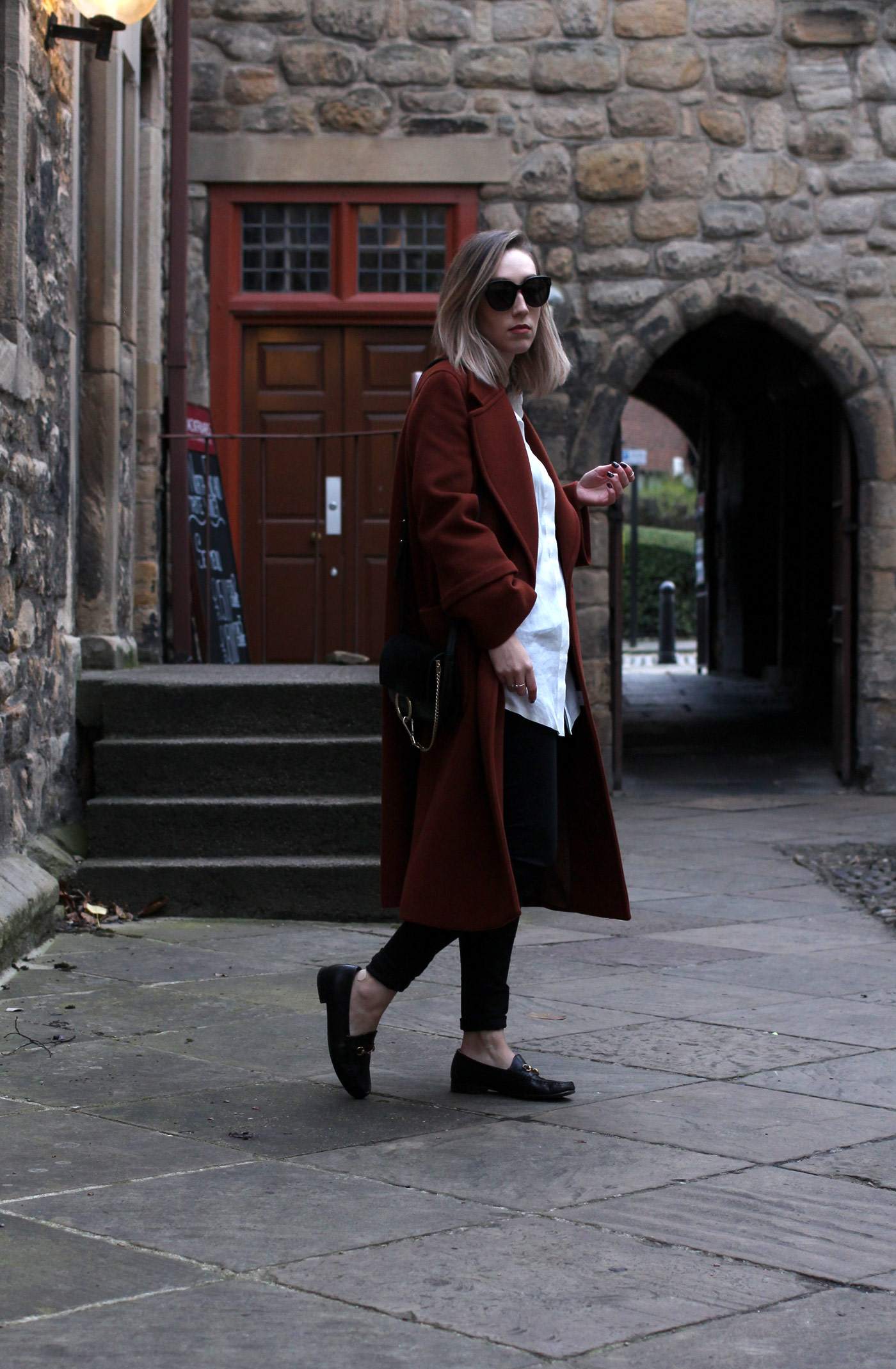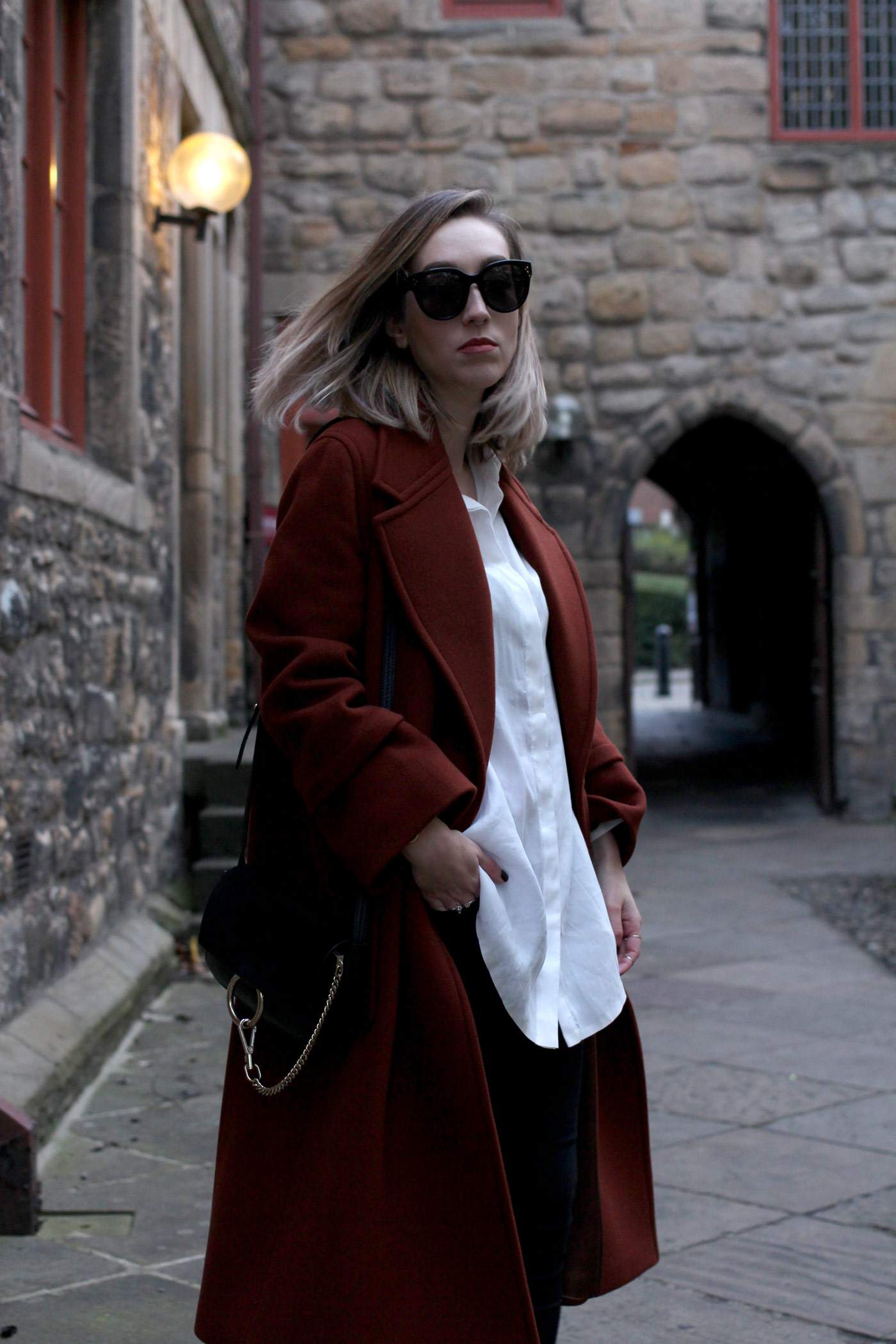 Coat: Jigsaw | shirt: COS | jeans: J Brand | shoes: Gucci | watch: Vivienne Westwood | sunglasses: Celine | bag: Chloe
Since I sorted out my wardrobe space – you can read more about this here – I've taken on the pact to only buy items that I truly want and will love for a long time. This typically means nice quality, classic cuts and styles that will last. As I kept quite a few coats, and usually buy around ten new ones every year which is something I'm trying to avoid, I told myself I was allowed to pick one beautiful coat for this A/W season.
When I saw Lizzy in this one on her instagram a little while ago and I totally fell head over heels for it. I knew I was looking for a burnt orange shade and I'm obsessed with the oversized menswear style, so this went in my basket after a few weeks of pondering. It's just the perfect cut and fit and it's a colour that doesn't ever go out of style in Autumn – I am obsessed!
Another addition is this Vivienne Westwood watch that fits in perfectly with my style. The leather style means I don't need any pesky links taking out as it goes on my skinny little wrists without any problems. I love the chic black and gold, plus the subtle cut out adds detail while remaining quite understated. It would make the perfect Christmas gift for someone, just sayin…
On a sidenote, can I apologise for the slight grain on these photos. We shot this at around 3pm and it got so dark so quickly, I've got a feeling it's something that's going to take over my pics in the next few months unless I shoot them before midday, so if future pics are a bit on the fuzzy side, blame being in the North of England!
Helen x