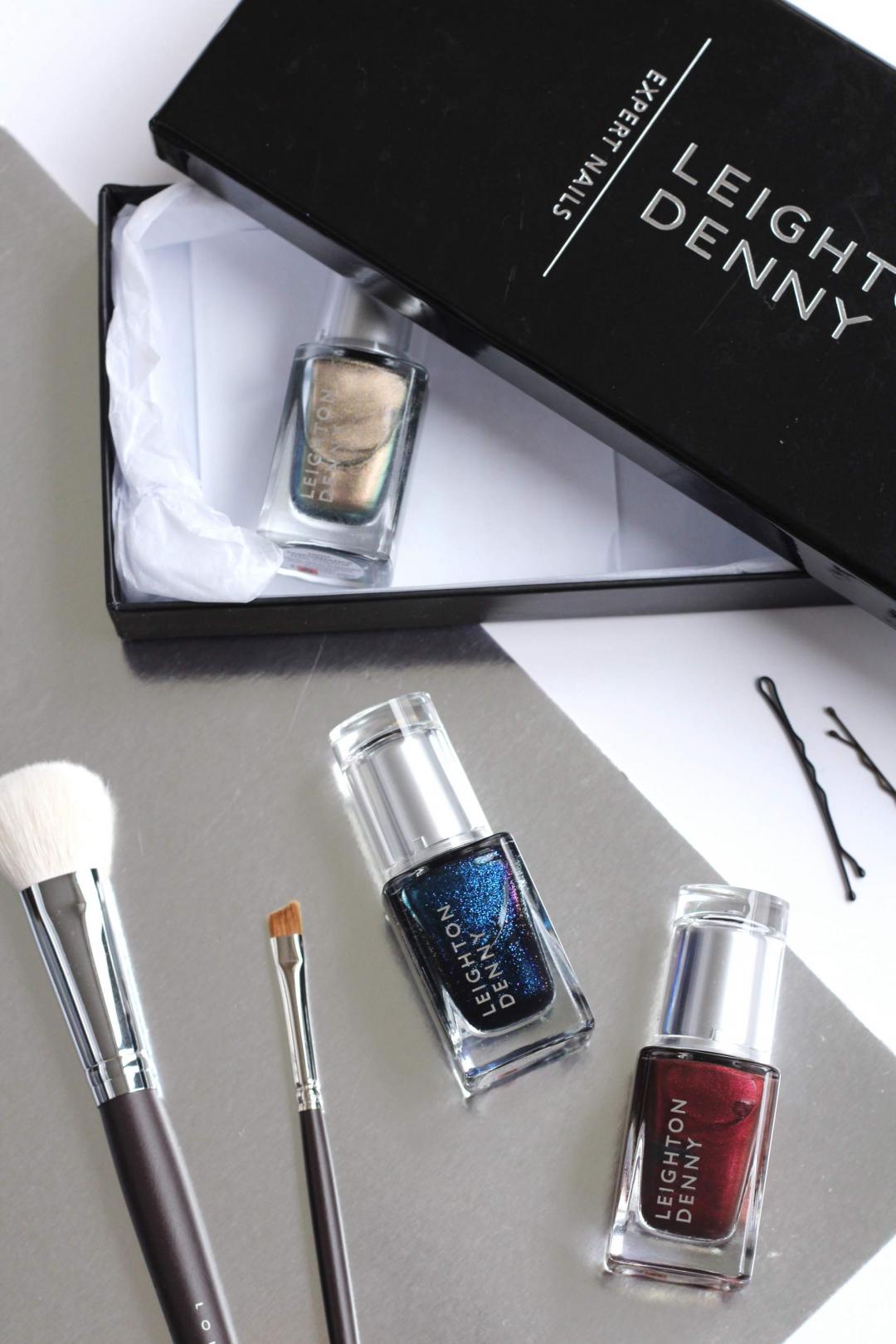 There's not a day that goes by where my nails are bare, so trying out new polish brands is something I really enjoy. I'm not sure why I'm so obsessed with having my nails done, but if they're not painted (or are and are chipped *crosses self*) it genuinely makes me feel anxious. So, when the new Leighton Denny I Am Goddess A/W collection landed on my doorstep, I couldn't wait to try it out.
As you can imagine, the I Am Goddess nail polishes are all named after goddesses and each shade is as beautiful as the next. There's six hues in total, but the three above are the ones I'll be chatting about today.
Starting at the top, Leighton Denny Nail Polish in Queen Hera reminds me so much of that Chanel one everyone went crazy for a while back. It's a duo gold and blue-ish kinda tone in the bottle, but dries down to a metallic gold tone on the nails – beautiful!
My favourite is Leighton Denny Nail Polish in Athena Desire, which is basically a galaxy in a bottle. It's a mix of blue and purple (with a hint of pink) shimmer which is absolutely sunning. I can imagine I'll be wearing this midnight tone all Winter long as it's totally my kinda shade!
Finally, Leighton Denny Nail Polish in Radiant Rhea is one you could wear all A/W long and throughout Christmas! It's a gorgeous glossy dark red once layered up with a metallic finish.
Have you tried Leighton Denny polishes before? Oh and check out my brand new beauty blog sale.
Helen x
ps. Check out this lovely blog: Carly Wynn!