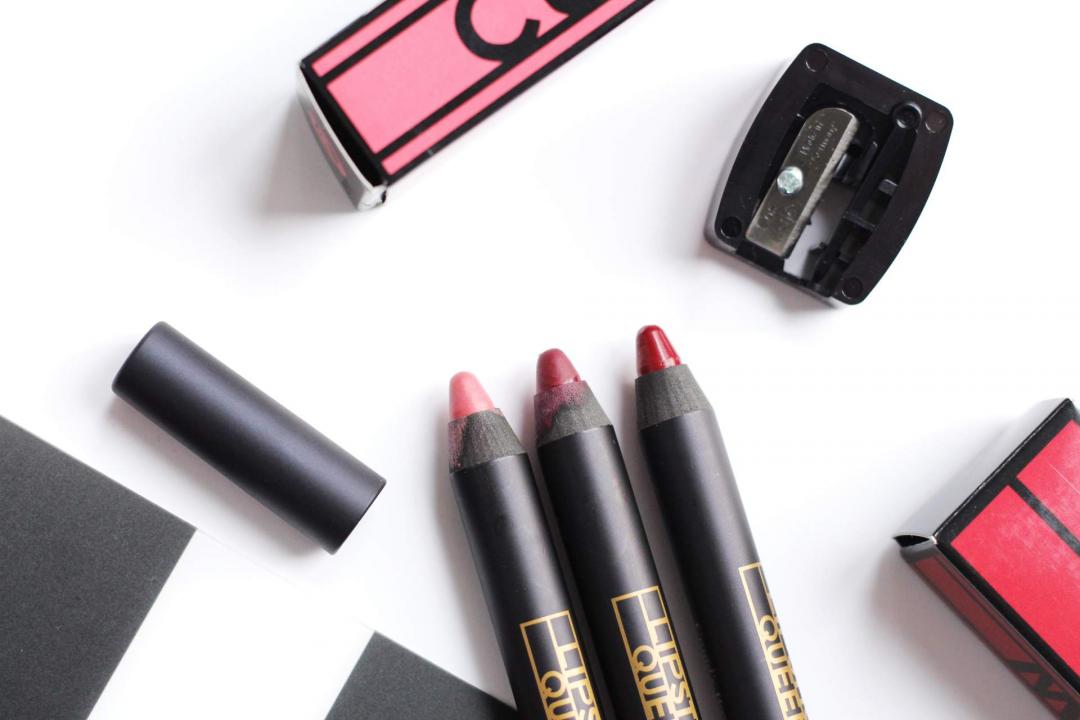 I've been a fan of Lipstick queen for quite a while now. I bought the Sinner lipsticks forever ago and they're one of my favourite formula's to date. You can't go wrong with a super pigmented lipstick now can you? And that's precisely why I like the Lipstick Queen Cubid's Bow Lip Pencils.
Three shades managed to find their way into my basket and I'm rather glad they did. Pencil style lippies are something I always reach for as they somehow seem much easier to apply than traditional lipsticks so, of course, these caught my attention straight away. The Lipstick Queen Cupid's Bow Pencils all extremely pigmented, delivering a solid colour that stays that way for a good few hours before needing to be topped up. They're a mostly matte but a little bit satin (profesh description) so they don't look totally flat and give lips a bit of dimension if you know what I mean!
The Lipstick Queen Cupid's Bow shades I picked up are Apollo (a dark red), Ovid (a beautiful berry) and Nymph (a pretty nude-pink). I've worn Apollo and Ovid non-stop since I bought them, as I am quite partial to those tones all year round but particularly in Autumn. Ovid is a truly gorgeous shade, the perfect cool toned dark berry without being too dark or too light, so I can see myself getting a lot of use out of it!
Have you tried these lip pencils or anything else by lipstick Queen?
Have you entered my new giveaway to win a 6 month Glossybox subscription?
Helen x
ps. Check out this lovely blog: Living for the Now!