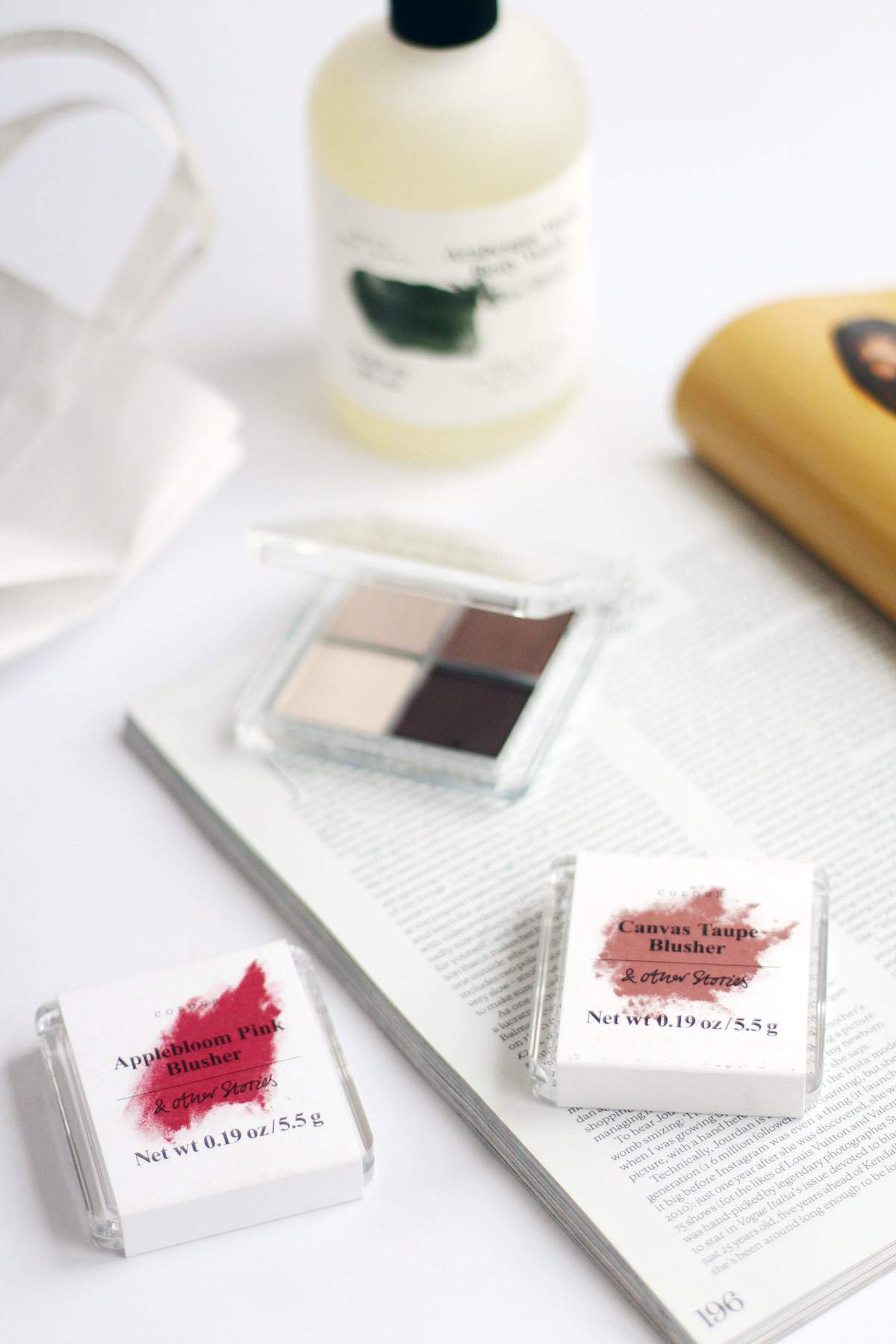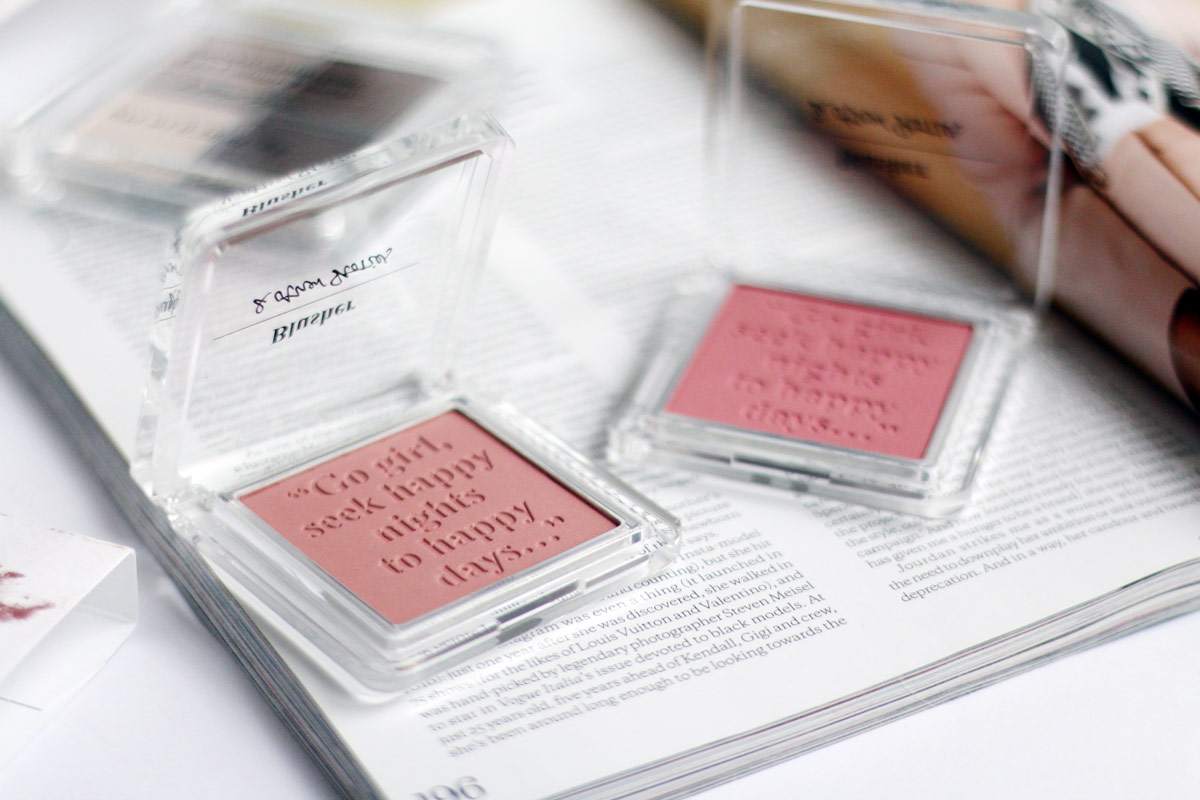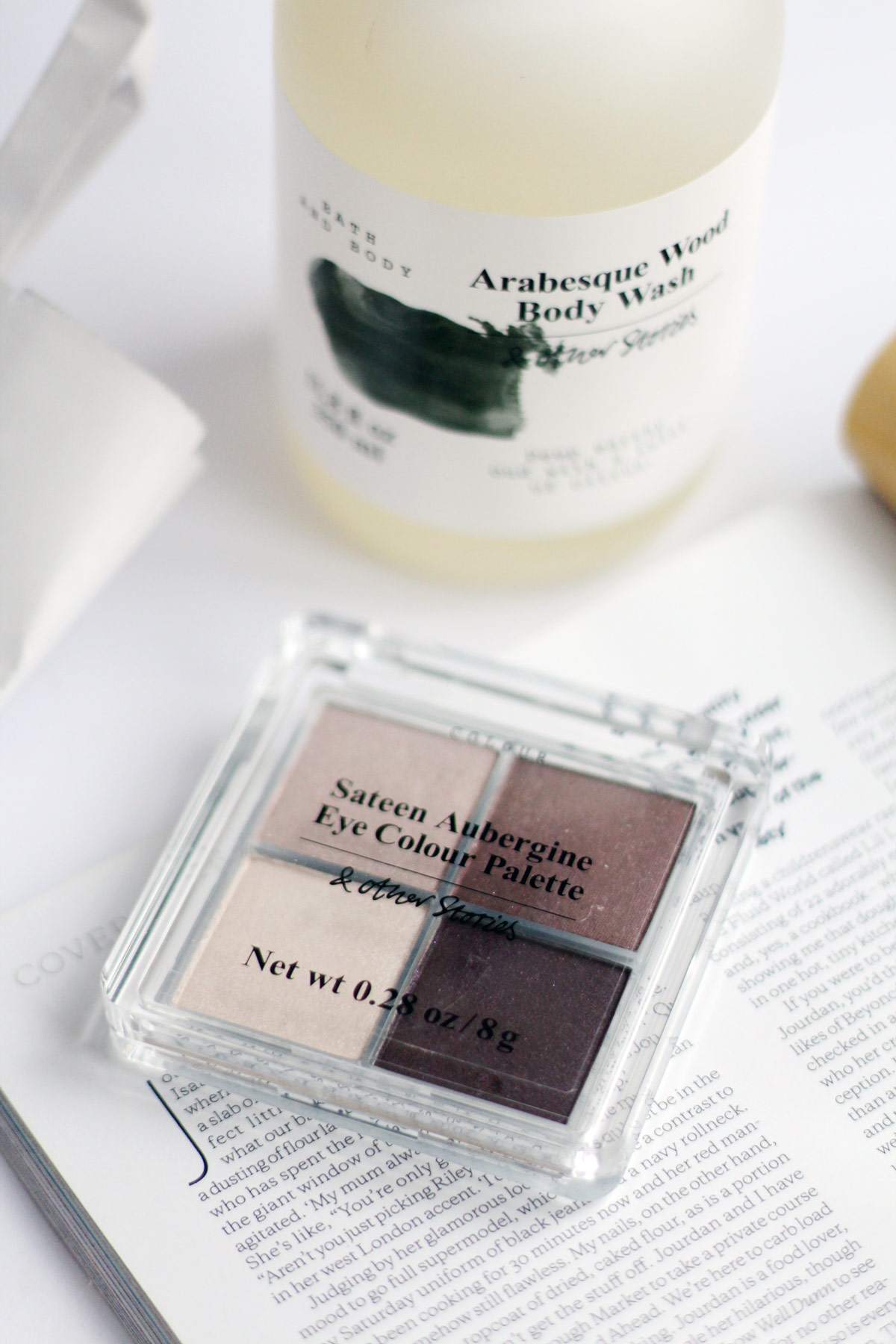 I can't believe it's been about two weeks since I went to London and I'm only posting this little haul now! I didn't buy much when I was daaan saaaf because a) I was limited for time and b) I'm trying not to spend a lot right now, so I knew if I was going to part with some cash, it had to be on some & Other Stories makeup and bodycare.
I only picked up one body item, as I already have a stockpile of handcreams and didn't want to carry too much. I opted for the Arabesque Wood Body Wash which has the amazing scent of lemon, ginger and amber – it's very woody and a bit decadent, but the lemon really cleans it up (if you know what I mean). Once I've finished my Lush body wash, I'll be using this one next!
Onto my & Other Stories makeup purchases and I picked up three pieces, two blushes and an eyeshadow palette. I've swatched the blushes every time I've been and I always glance at them online but I've never tried them – until now. I picked up two shades: Applebloom Pink and Canvas Taupe. The former is a very pretty, slightly dusty mid-toned blue-pink (what a description, huh) which I always find really flattering on my pale skin. Blushes like these always match nicely with pink lipsticks in the Spring months too! Next is the latter shade which is more of a dusty nude-rose hue, my favourite blush tone, and one that everyone should try. I promise it doesn't look dirty or anything on the skin, it just gives such a natural flush!
Finally, the last of my & Other Stories makeup buys, the eyeshadow palette in Sateen Aubergine. If I could be summed up into an eyeshadow, it would be MAC satin taupe, so taupe-purple-nude-grey shadows are my thang. This palette contains four buttery soft shadows from champagne to taupe to muted purple so I'm really looking forward to trying it!
Have you tried any & Other Stories makeup or body products?
Helen x
Check out these amazing blogs: Kerry etc and Adventures of an Anglophile.