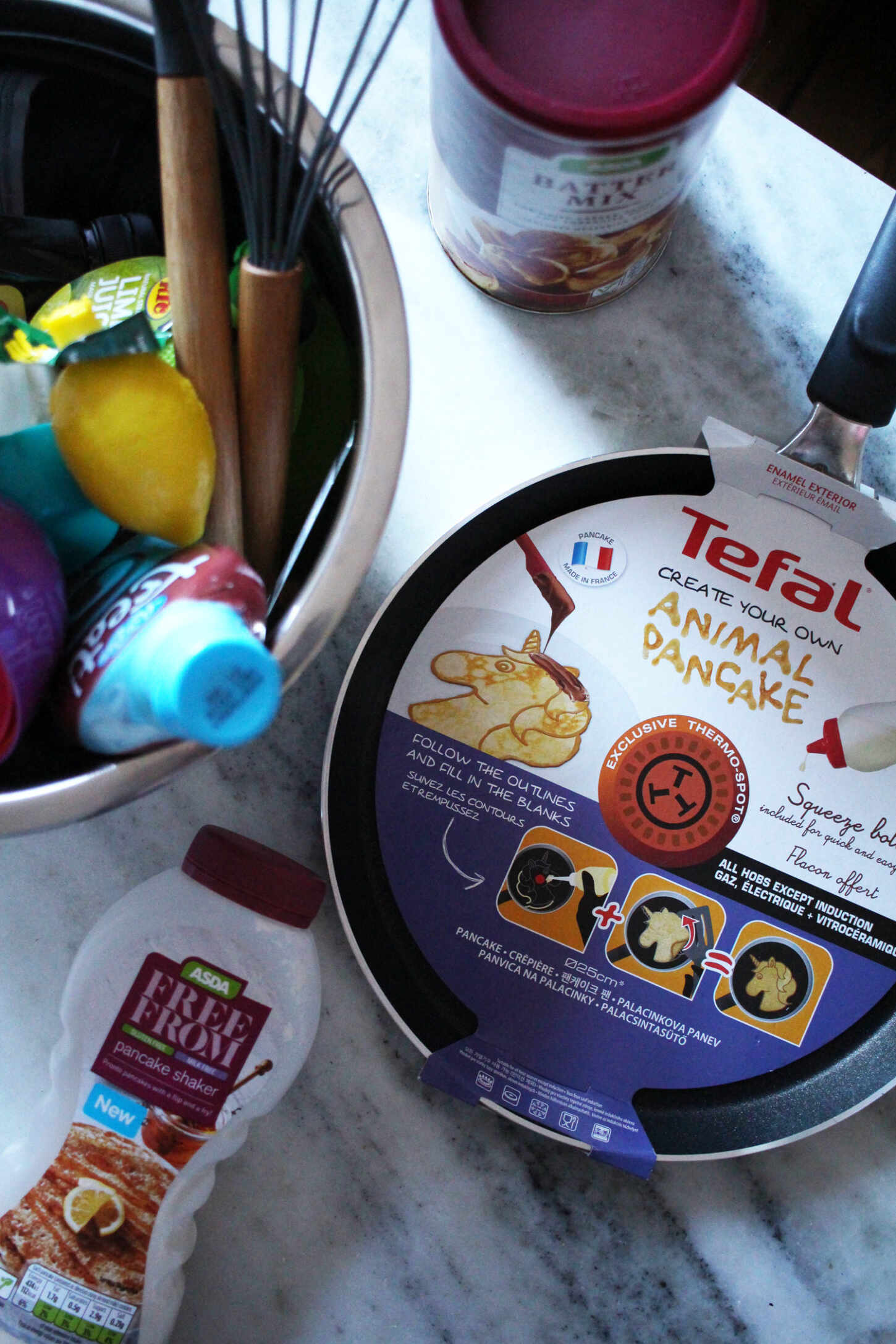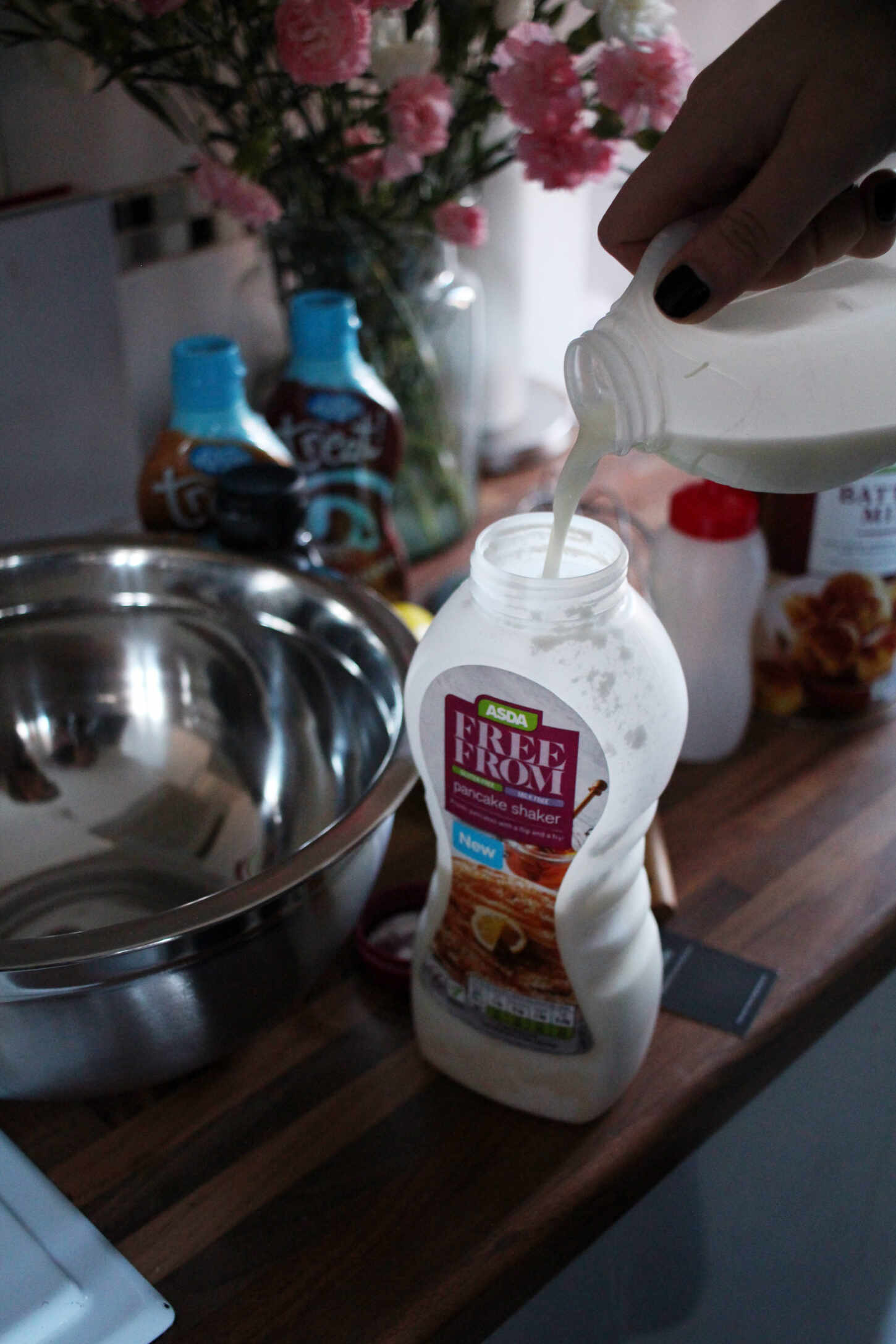 I'm publishing this post on a day I'm literally ripping out my horrible kitchen (left in a state from the previous owners) as we're getting our new one fitted over the next few weeks - eventually, huh! So, on actual Pancake Day, I probably won't be able to have pancakes as I won't have a cooker - luckily I made these ones early with the help of ASDA!
I make pancakes pretty much every weekend as they're my boyfriend's favourite breakfast, so the actual day is just yet another excuse for me to whip up my favourite treat. I would say I've got pancakes down, but ASDA have made it even easier to have a successful Pancake Day if you're not so great at it.
First of all, they stock this amazing pancake pan which I am kinda obsessed with. If you don't follow me on other platforms (mainly Instagram/Instastories) you may not know that I actually really love cooking so buying new pans, utensils etc is kinda my jam. The Tefal pancake pan is oh so good - it doesn't stick (like, at all), it's light so you don't break your wrists (unlike my other pans!) aaand it also comes with a squeezy bottle so you can make unicorn shaped pancakes! I'm being entirely serious, it has a pattern on the pan to follow and everything - how amazing is that.
So, not only does the pan make your life easier, but they've also brought out some Pancake Shakers. There's the normal shaker and the Free From version (which is without gluten or milk) and you just add whatever milk you fancy (be it vegan or not) to the line, give it a good shake and there you have it, easy peasy pancake mix! I tested out the Free From mix and it was delicious, I must admit.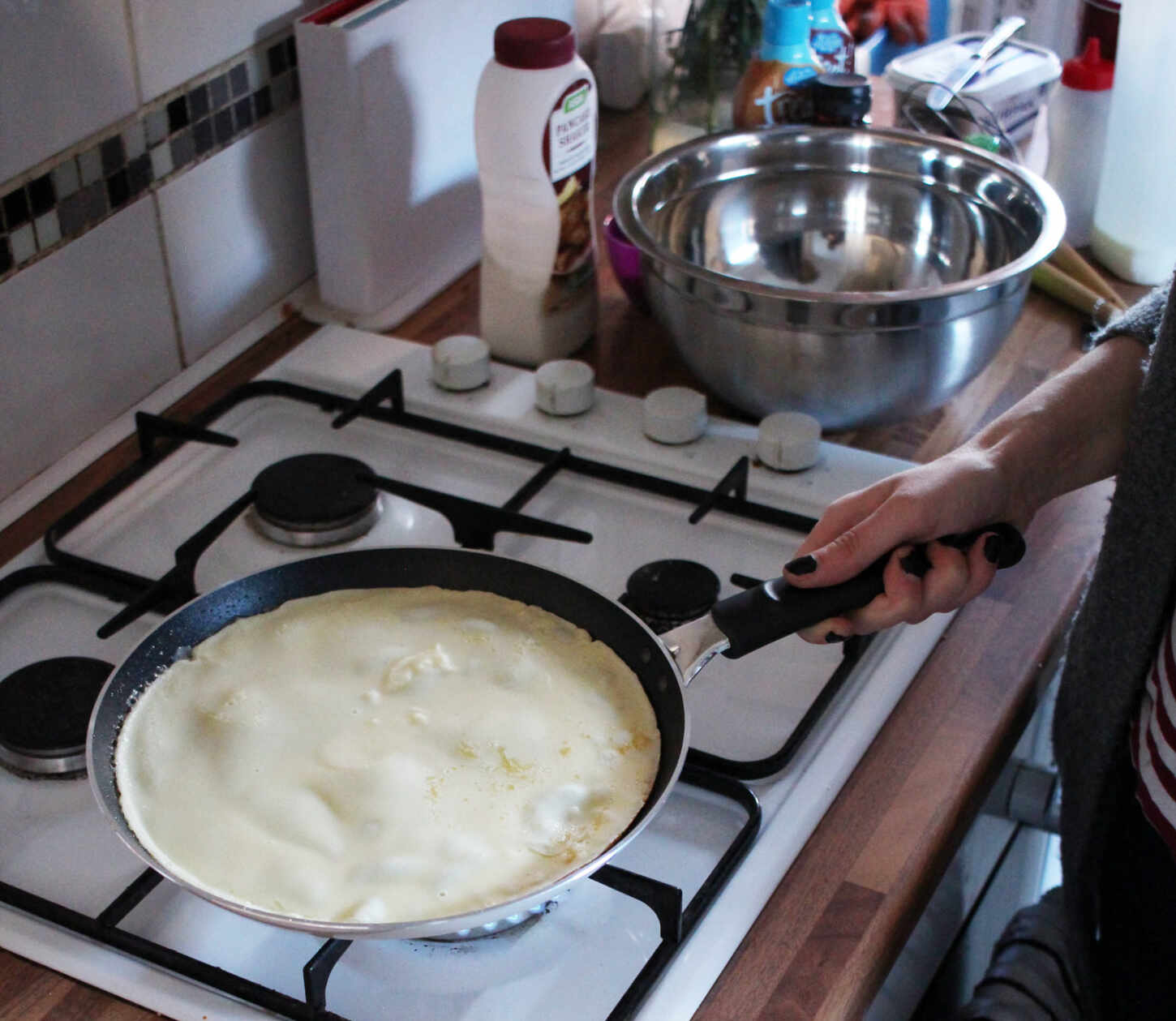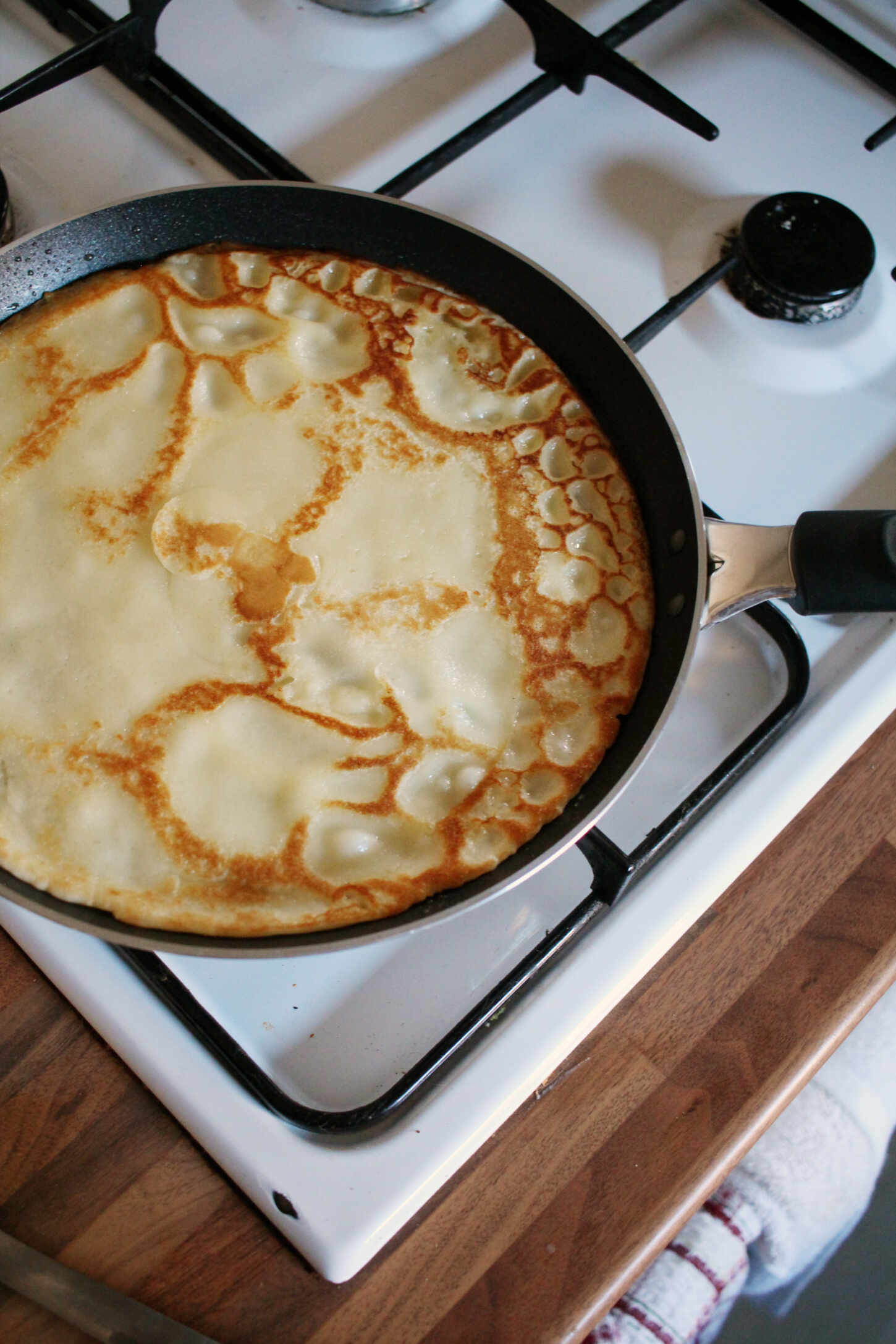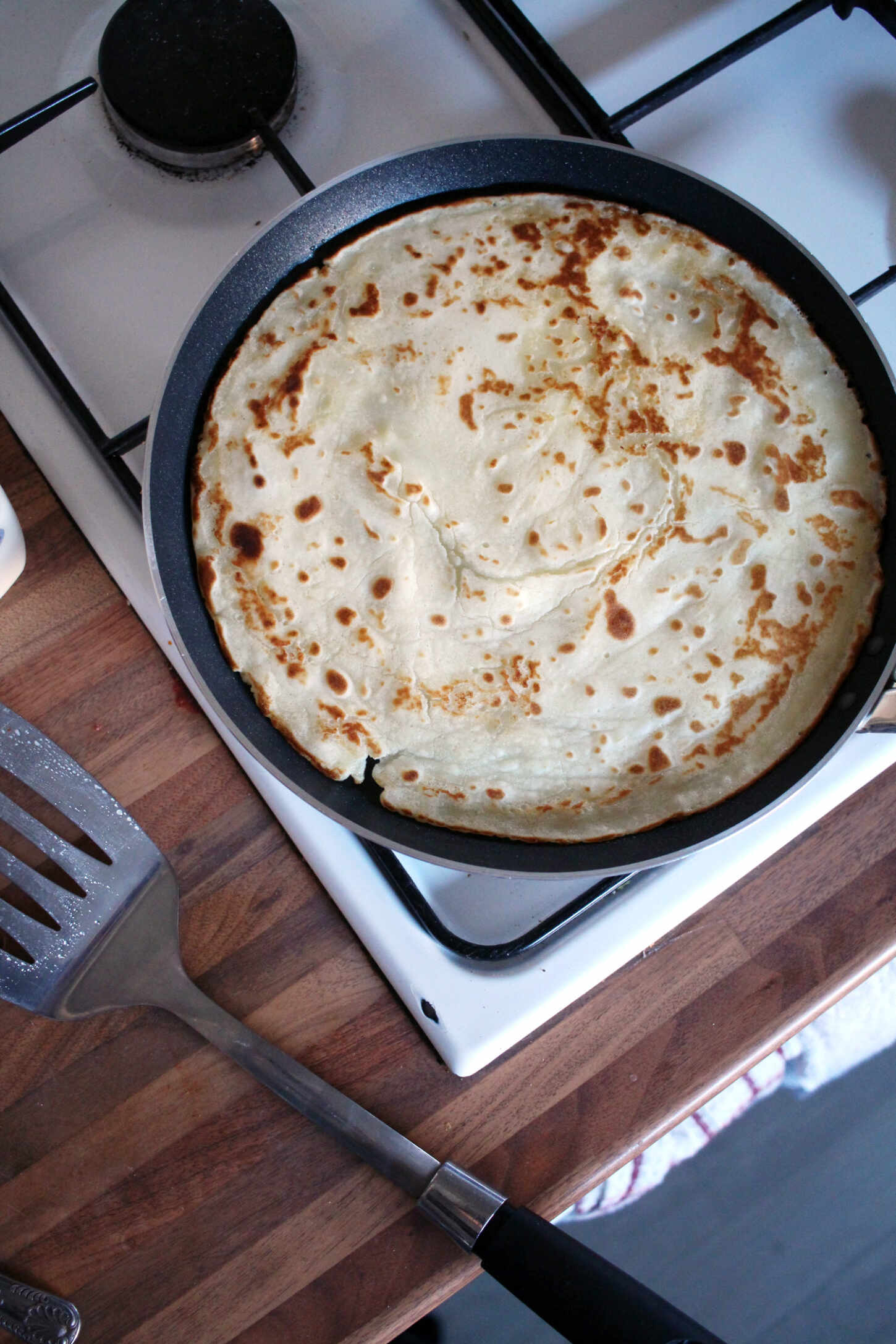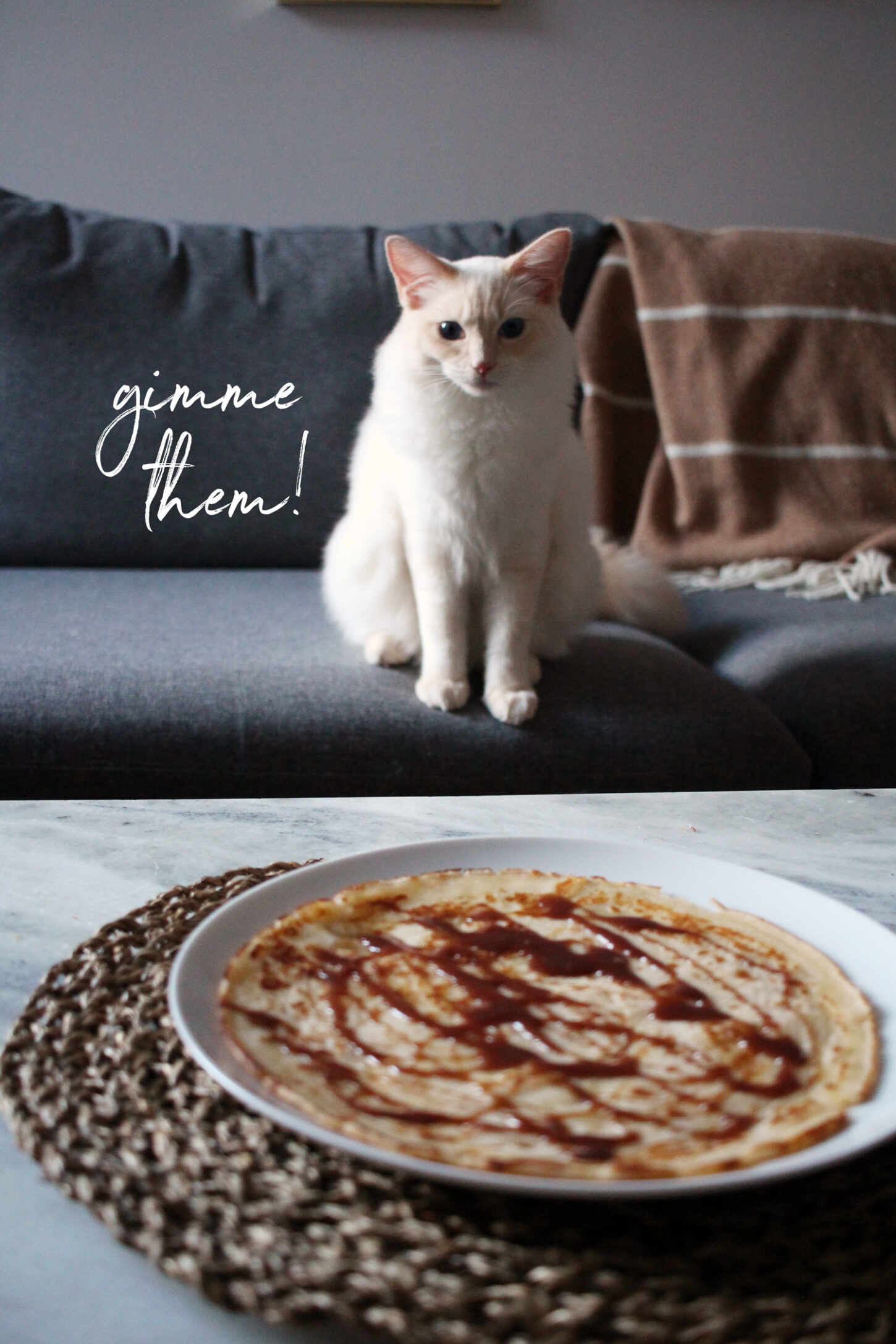 If you don't fancy using the shakers and want to make your own pancakes from scratch (they're not hard, I promise), then you can always stock up on kitchen essentials from ASDA too. They've got a range of bowls, measuring jugs, utensils, measuring cups and more to get the perfect mix!
As for toppings... Well, you can't have too many options can you? My favourites are:
- Butter and strawberry jam
- Lemon and sugar
- Nutella
- Salted caramel sauce
- Milky Bar (seriously, put one in the centre and roll the pancake up, it's beyond heavenly!
- Golden syrup
- Maple syrup and bacon - mmm
You can find loads of toppings at ASDA, from chocolate and toffee sauce to all of the syrups to handy lemon juice in a squeezy bottle.
Making pancakes with the selection of goodies from ASDA made everything so much easier and I'm going to use the pan forever, I think. It's so good!
Make sure you pop down to your local ASDA to pick up supplies for the big day! As soon as my kitchen is back up and running, I will be making extra pancakes to make up for the whole covered-in-dust kitchen decorating process!
What's your favourite pancake topping?