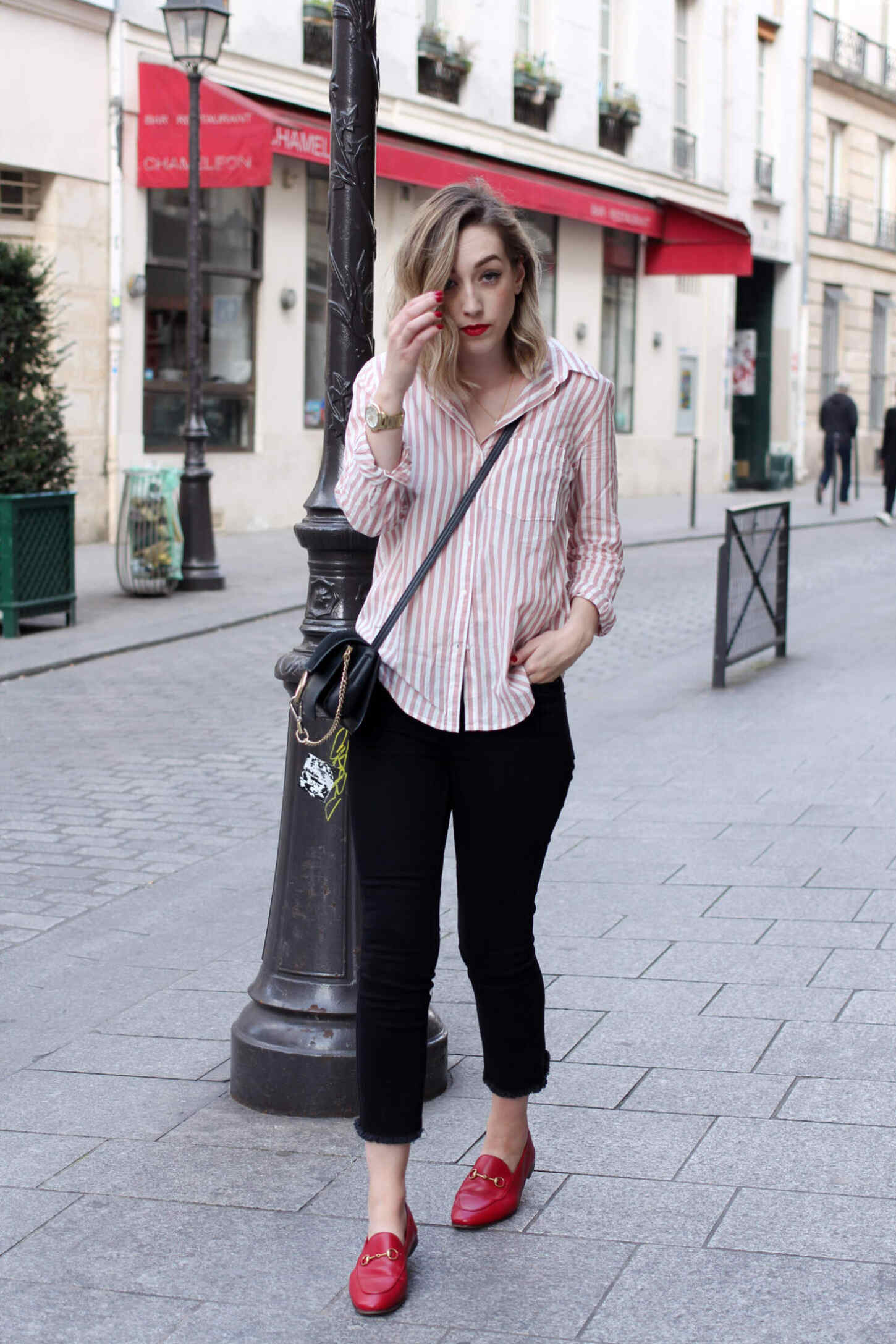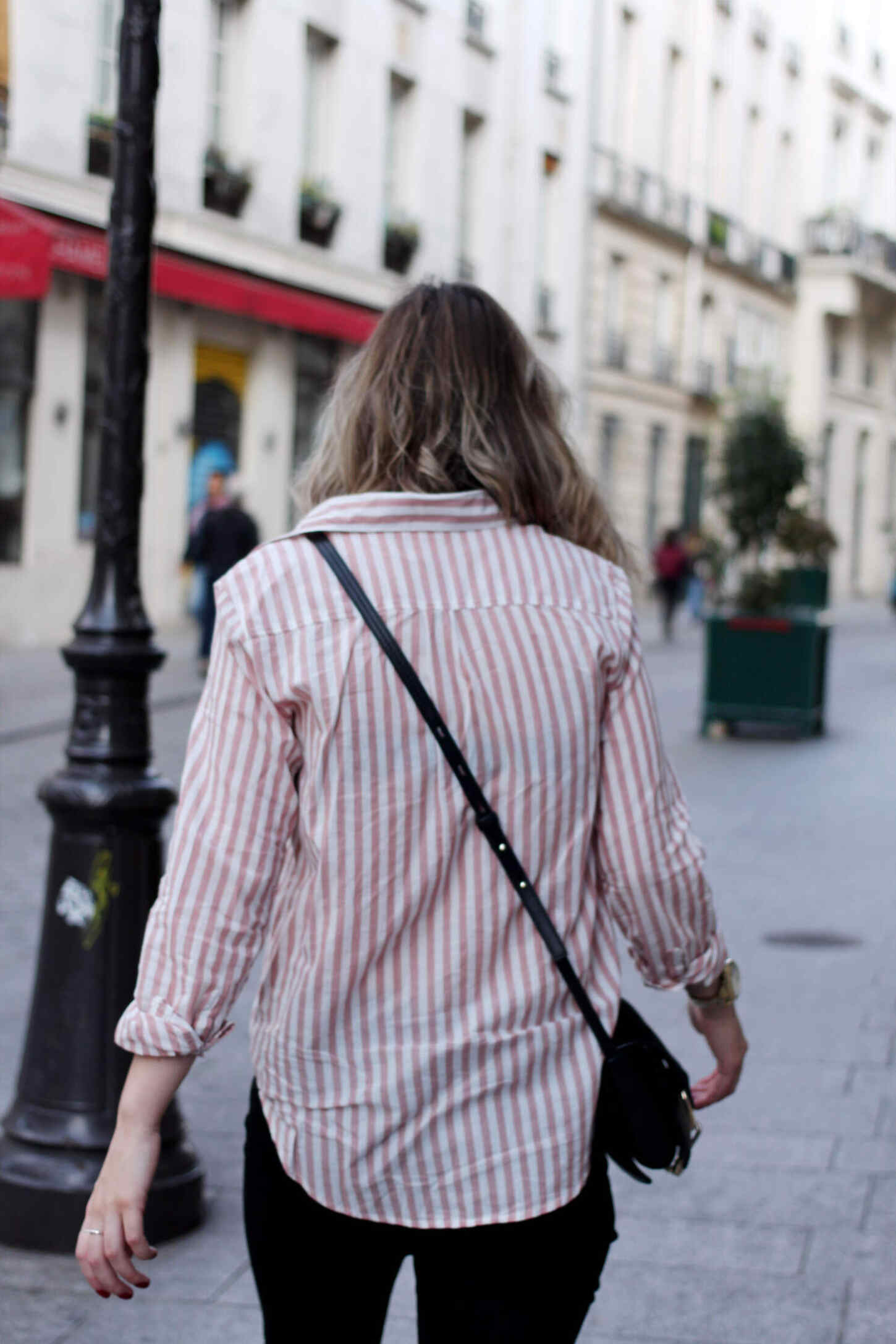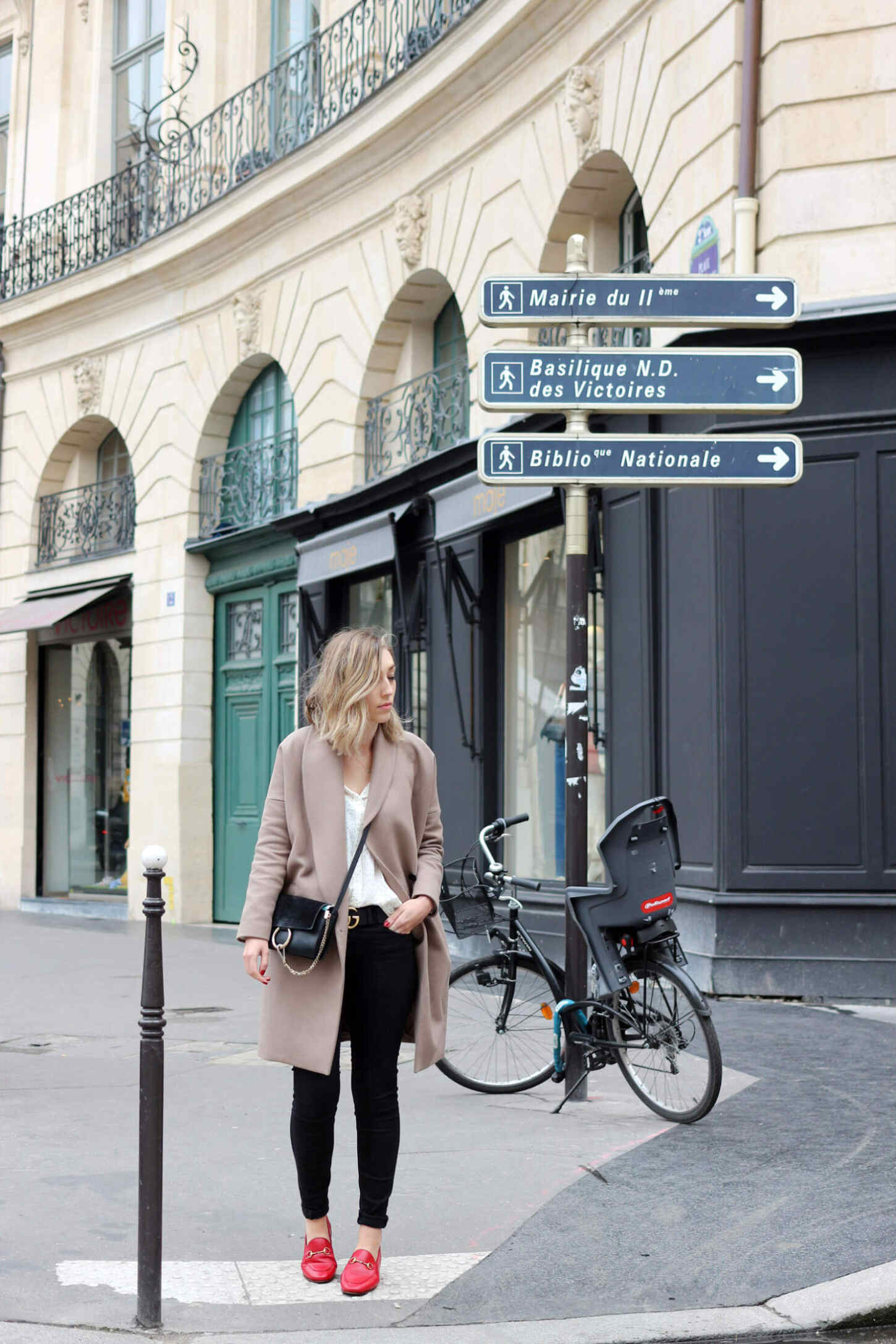 As my first Paris post was a lil' photo diary, today's post is going to be all about the three outfits I wore when I was in the city. Believe it or not, I actually took about six outfits with me and fully intended to shoot them all, but when it came down to it, we just spent more time wandering and taking everything in rather than shooting! I kinda wish I had got more done, but hey, it's not the end of the world is it?
Anyway, I wore three outfits for my long weekend in Paris so let's start with the first one shall we? On the way there, I threw on my black skinny jeans, printed mango shirt and trusty All Saints coat so I could be a bit more cosy on the flight. I also donned by red Gucci loafers which I would 100% recommend. They are insanely comfy! I'm not exaggerating either - I walked over 30k steps in them and I remember thinking 'gawd bless these shoes' at the end of the day as they were so soft and amazing to walk around in! I did like this outfit, even if I feel like a bit of a frump when I tuck a shirt into none high-waisted jeans, but I'll get over my body issues soon, I promise.
OUTFIT ONE | COAT: ALL SAINTS, SHIRT: MANGO, JEANS: J BRAND, SHOES: GUCCI, BAG: CHLOE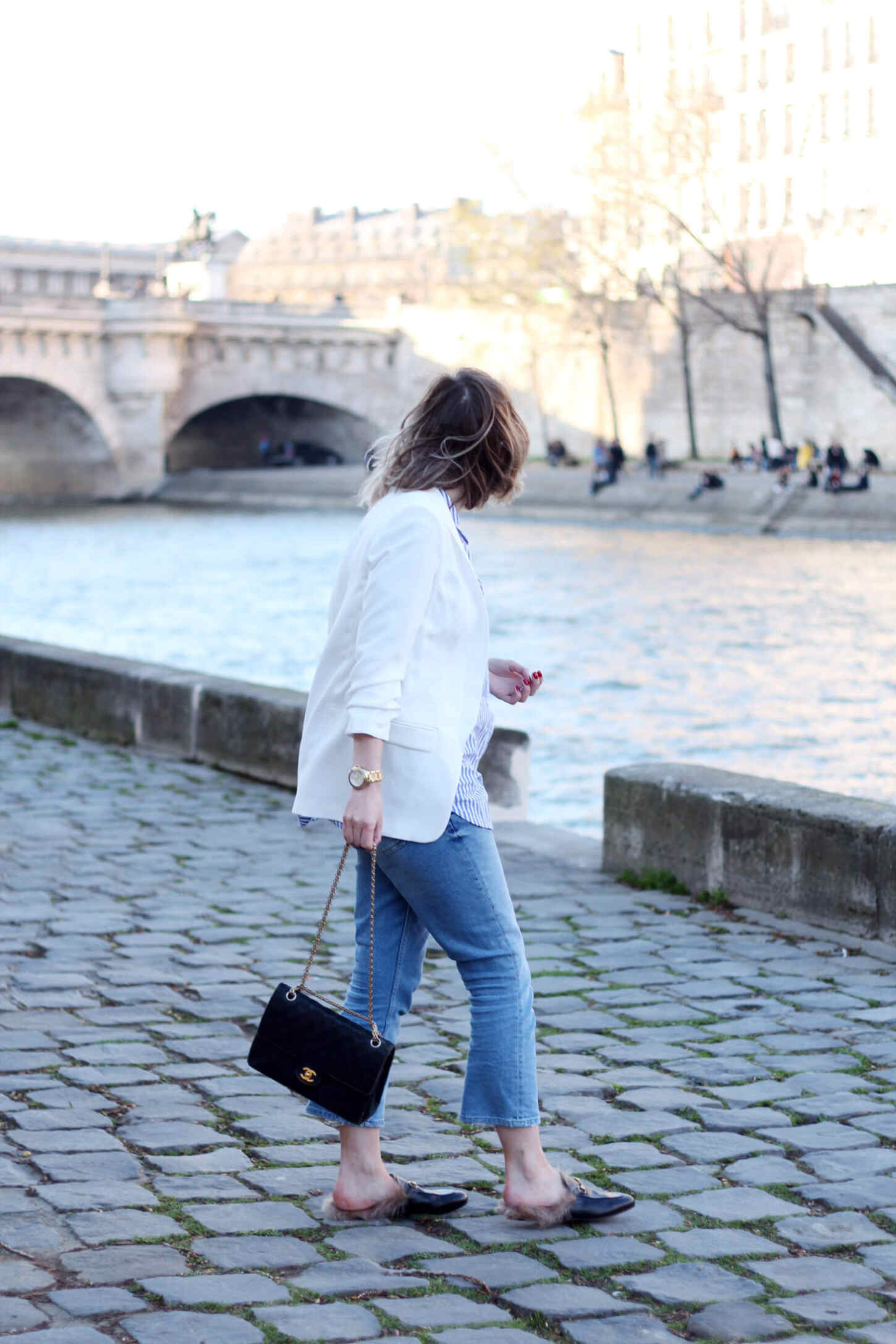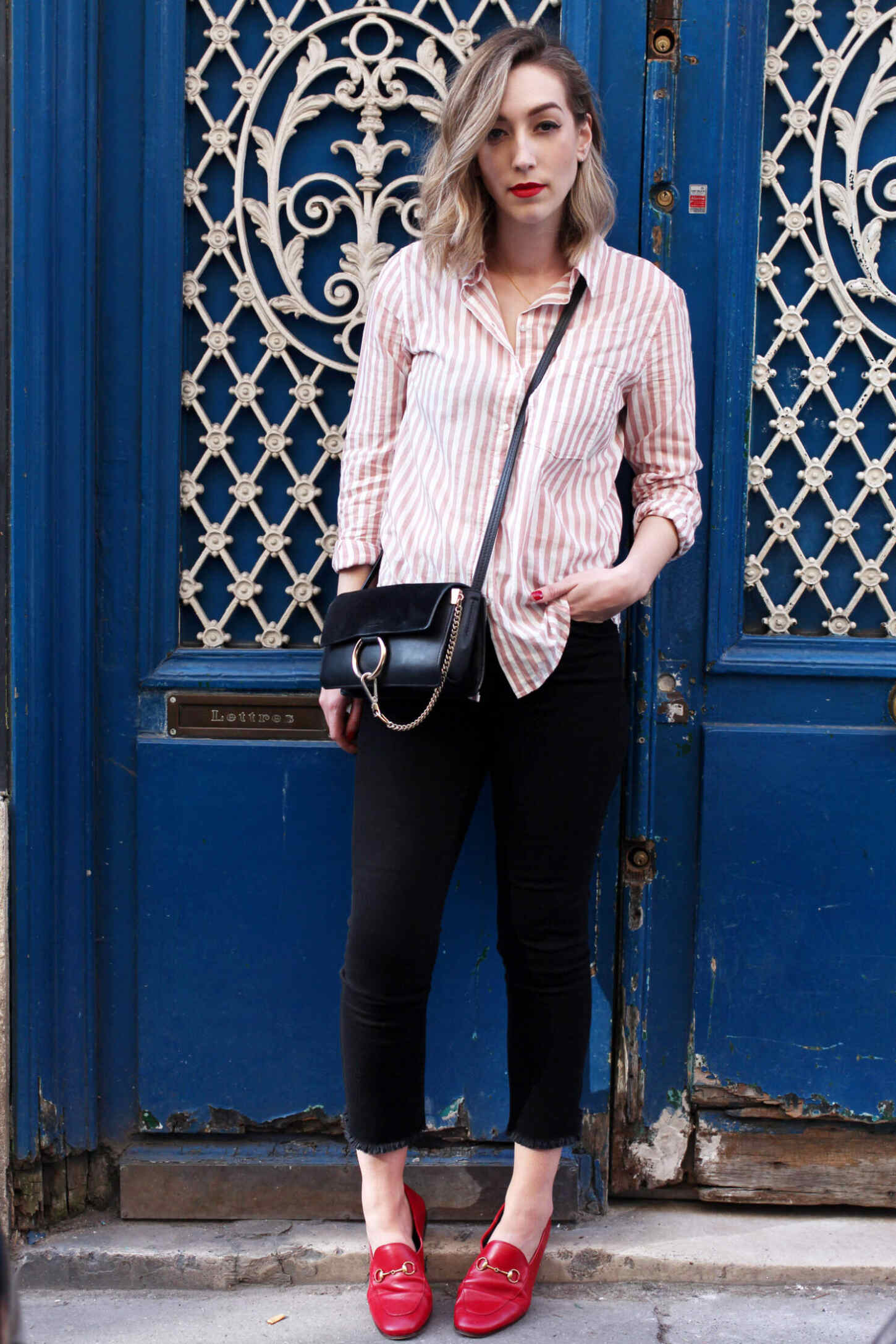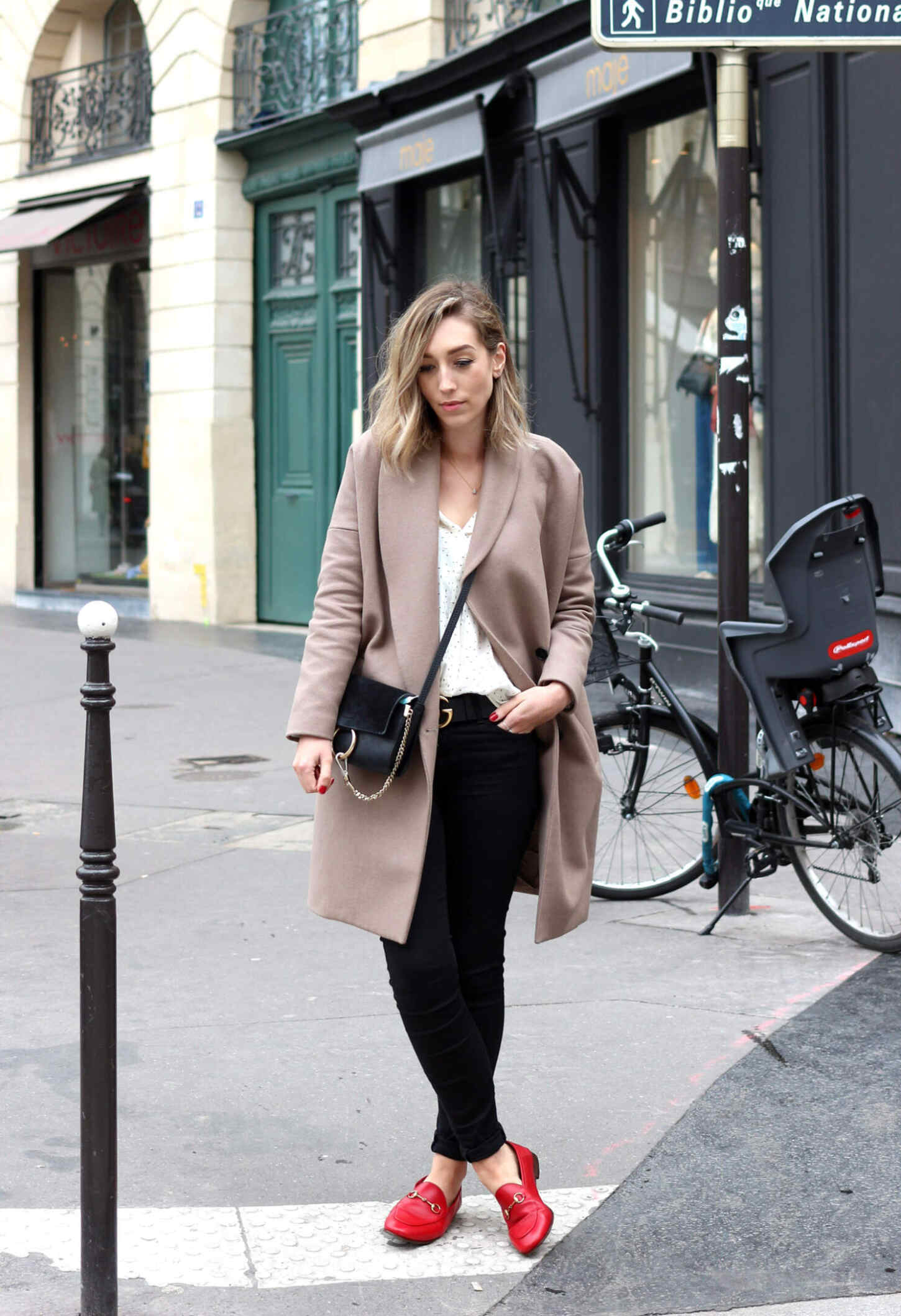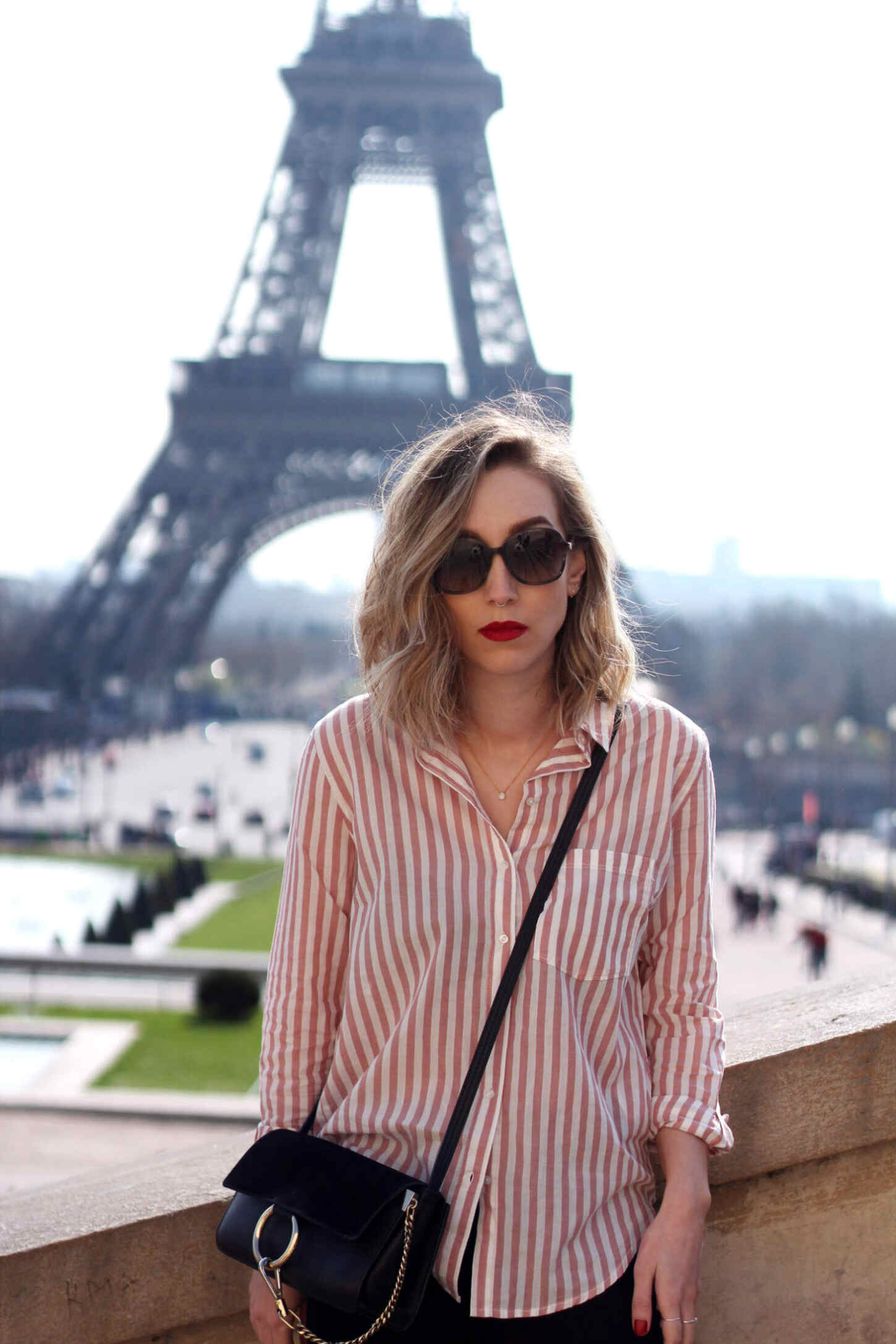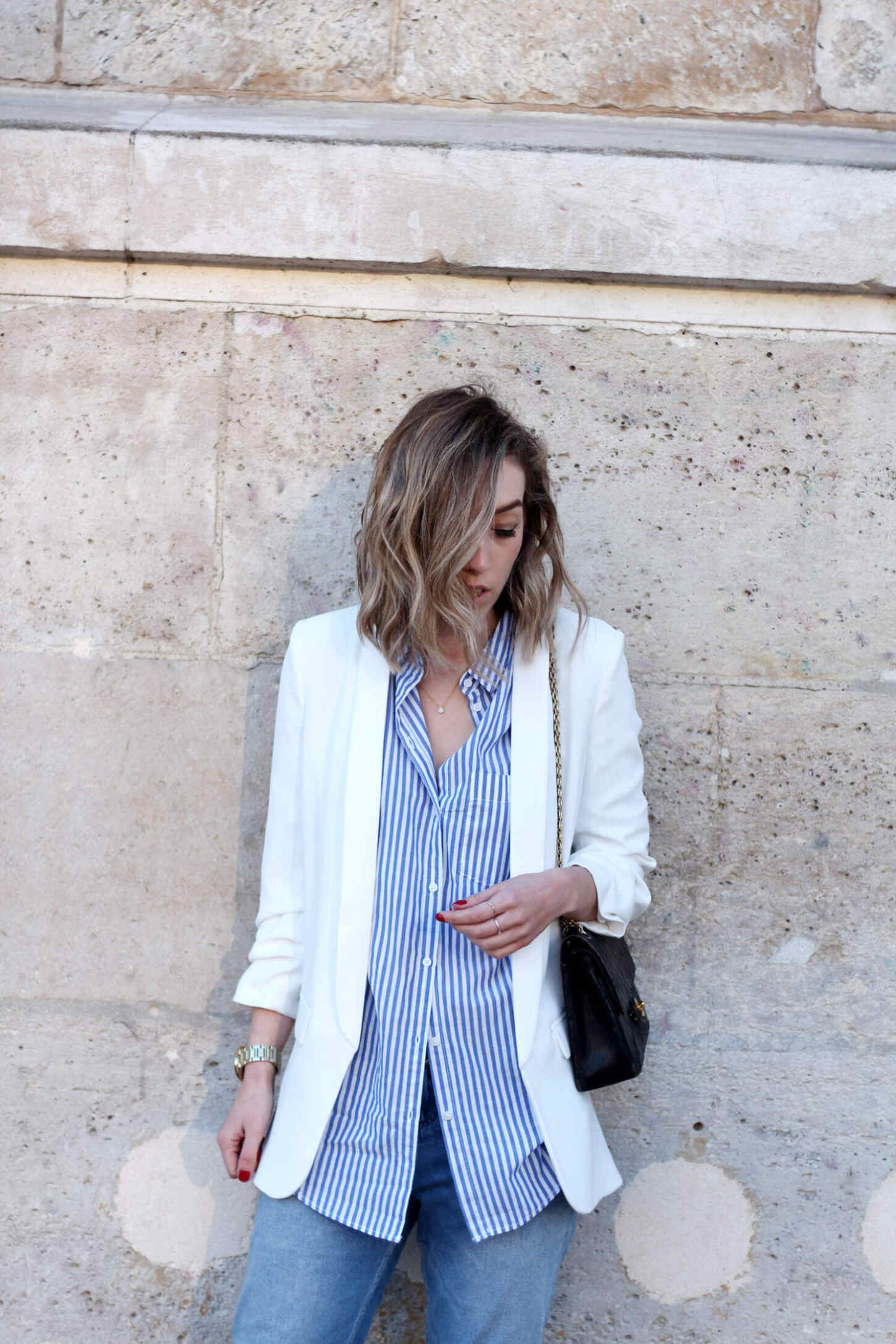 For day two, I went for the perfect white blazer which I'd been on the hunt for for ages, god bless Zara. I also paired it with a longer length blue/white stripe shirt I got in the sale, my favourite cropped kickflare jeans, vintage Chanel and a furry pair of cult shoes which you're going to see a hell of a lot of in my posts over the next few months! Again, these are insanely comfy, a full 16k steps day was a breeze in these.
OUTFIT TWO | BLAZER: ZARA, SHIRT: H&M, JEANS: BDG AT URBAN OUTFITTERS, BAG: VINTAGE CHANEL, SHOES: GUCCI
For my final outfit, I decided to go for another stripe as I'm a little bit obsessed right now. I also adore the combination of pink and red and actually planned this outfit a while back before I even bought the items! I remember years ago seeing someone in a red blazer with a pink shirt and I have totally loved it ever since, so I've been trying to think of a more wearable and 'me' way to combine the two ever since, so I think I've found the perfect way for me. I'm so tempted to pink up another type of pink shirt just so I can wear this all of the time!
OUTFIT THREE | SHIRT: H&M, JEANS: WHISTLES, SHOES: GUCCI, BAG: CHLOE
Helen x