I will definitely admit that I'm a huge fan of peachy makeup. Whether it's because Spring is creepin' up on us and I'm feeling like fresher tones need to take centre stage or that peach hues are just oh so flattering, either way I'm 100% down for them right now. I had a little look in my makeup drawer and found these beauties so I've been wearing them non-stop!
First up, I've found the Clinique Moisture Surge CC Cream has been working wonders for my dry skin recently plus it gives such a natural, radiant base that you can't help but love it! I love the medium coverage, too, so is perfect for those who want a light base but one that hides a multitude of sins. The only blush I've been wearing this year has been the Bobbi Brown Blush in Nude Peach, as it's honestly the most perfect, brightening shade that really lifts skin and gives it a warmer glow without looking like a tangerine!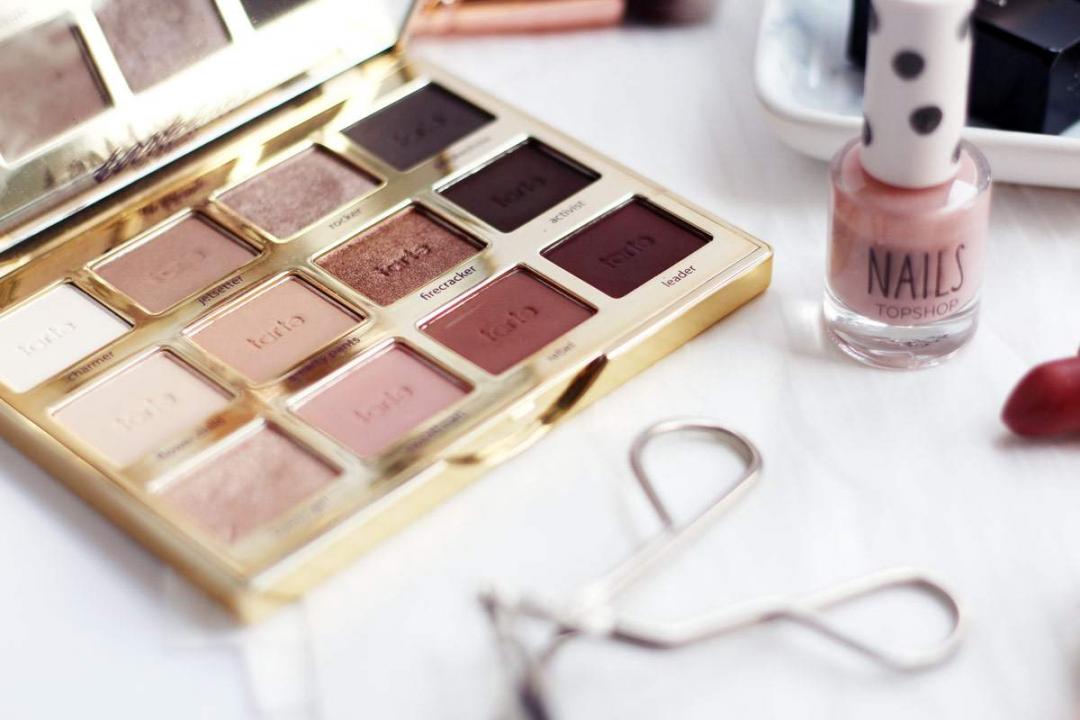 On my eyes I've been head over heels for the Tarte Tartelette in Bloom Palette – how perfect please? The taupe shade has clearly been a favourite and I haven't used anything else since I bought it! It goes so well with other peach makeup tones, as the slightly warmer hues of this palette match perfectly to make the eyes pop. If you can get your mitts on this one then definitely do!
Finally, for lips, I've picked out two of my favourite peachy makeup tones. First is Illamasqua Lipstick in Cherub which is part of their Glamore collection which they describe as a warm coral which I think is quite accurate! Even with my pale skin, it really warms everything up and would look equally amazing with a tan in summer. I love Illamasqua lipsticks as the pigmentation and lasting power is just amazing! I also picked out the Charlotte Tilbury Lipstick in Stoned Rose, which is a rosy-peachy kinda tone and one of my all time favourites from her range. I totally looked over this one when they first came out, but it's definitely worth checking out as it's so flattering – seriously.
Finally, although it's not a peach, the Topshop Nail Polish in Nice n Neutral is a nude shade but definitely leans to the warmer side. It goes on perfectly in two coats and matches well with peachy tones! I think I'm going to paint my nails in this today…
What's your favourite peachy products?
Helen x
Check out these amazing blogs: Kerry etc and Adventures of an Anglophile.