High heels date back as far as Ancient Egypt, with Egyptian nobles wearing heeled shoes to set them apart from the lower classes, who would usually be barefoot. Fast forward to Europe in the 1500s and the petite Queen of France, Catherine de'Medicini chose to wear heeled shoes to make her feel more confident when standing next to her tall husband. Heeled shoes became a symbol of wealth and privilege and were even worn by aristocratic men during the 17 th century to exert their authority over those from lower social groups.
Wearing heels to differentiate between social classes might not be something that that we can relate to today, however, high heels are often worn with the aim of elevating a person in terms of their stature and confidence. Women often say that they feel more confident in high heels, with many choosing heeled shoes as part of their workwear as it helps them to feel self-assured and in control. But of course, high heels are not for everyone, as they are renowned for being uncomfortable and difficult to walk in. Depending on the event and your preferences, different heel styles are more suitable for certain occasions.
S T I L E T T O S
The Queen of women's heels; definitely not the most comfortable but arguably the most flattering; stiletto heels will add a feminine yet authoritative edge to your look. The slim heel helps to lengthen your figure like no other heel type, giving the illusion of a slimmer silhouette and longer legs (something that we all strive for). From barely-there sandals to pointed court shoes, a stiletto heel can make a big impact on your look.
B L O C K H E E L
The happy medium; if a stiletto is too daunting, go for a block heel. Available in a variety of heights, a block heel helps to elevate your look in the same way that a stiletto would, but with the bonus of more even weight distribution. A block heel distributes body weight to a larger surface area than a slimmer heel would which helps to diffuse pressure, allowing a more comfortable fit and helping you to keep your balance. A block heeled shoe or sandal is often more likely to include a cushioned footbed which enhances comfort, unlike some stiletto heeled shoes that don't offer much in the way of padding.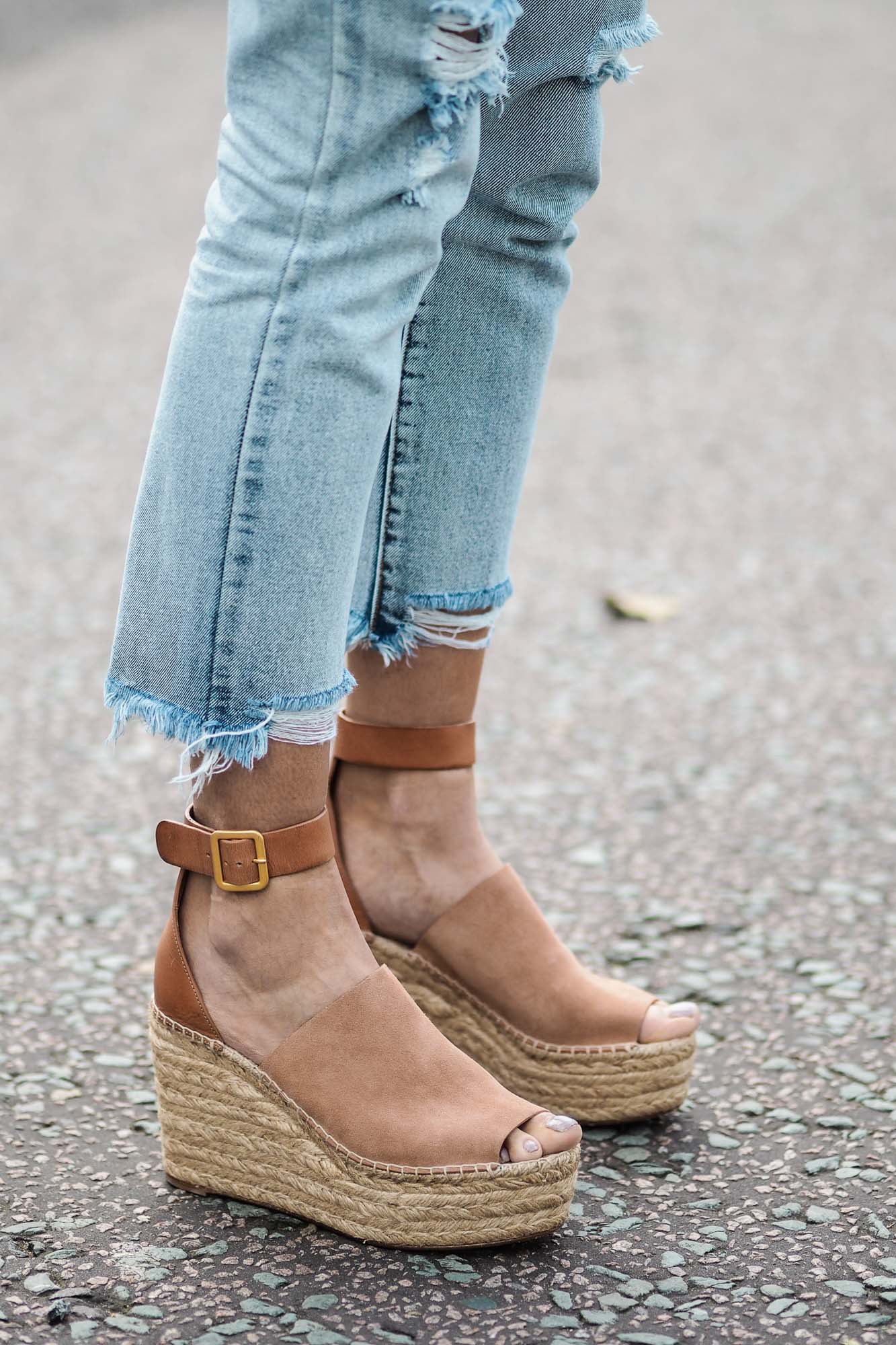 K I T T E N H E E L
Kitten heels were originally designed for teenagers (nicknamed 'kittens' due to being young and inexperienced) in the 1950s to help them adjust to wearing high heels. Today, kitten heels are the epitome of sophistication, having been favoured by the iconic actress, Audrey Hepburn, who valued the subtle yet elegant height boost that the petite heels provided. Ideal for taller ladies, kitten heels make a chic alternative to towering heels, offering the perfect choice for smart occasions, daytime events or even a day at the office.
W E D G E S
Perfect for outdoor events, particularly in the summer, wedge heels provide an all-important height boost whilst maintaining comfort, thanks to an increase in surface area on the sole compared to a traditional heel. When choosing footwear for an event or day out, think about the location. If grass or gravel is involved, then leave the stilettos at home and opt for a wedge heel to avoid sinking and ruining your shoes. If you don't usually wear heels, wedges can be a great place to start as they offer more stability than other heel styles while still providing the extra height and flattering look that comes with wearing heels.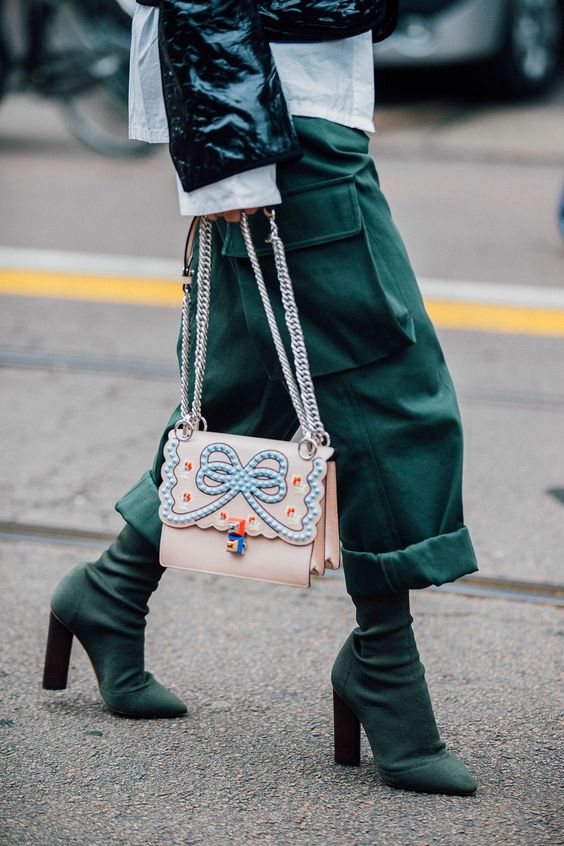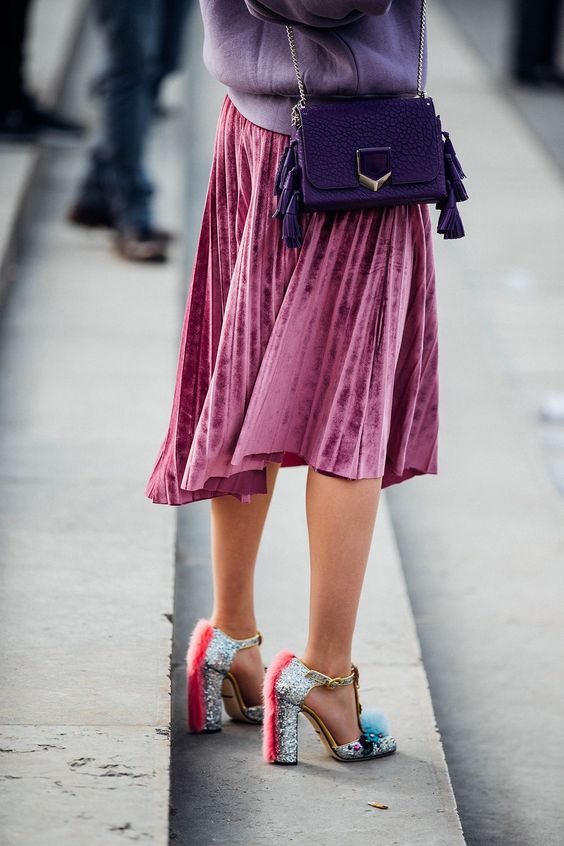 T H E R U L E S
Always test drive your heels before an event. Every girl knows that you should break in a pair of heels before wearing them for a long period of time. Imagine getting dressed up and putting on your brand new shoes, only to discover 5 minutes later that they are unbearably uncomfortable. Being in pain can ruin your day (or night) so it's worth wearing a new pair of shoes around the house a few times to get used to them.
The main rule of thumb when wearing heels is to know your limits. If you struggle to walk or maintain balance in skyscraper heels then just don't wear them! There are plenty of heels that will complement your look without causing undue pain and discomfort. Go for a lower heel or a chunkier version and you will still get the benefits of a height boost but without the discomfort. There's no point in buying shoes that you will never wear, so stay within your comfort zone (literally) and choose styles and heel heights that work for you. If, after considering these points, you just can't resist a pair of heels that you know are uncomfortable, pack a pair of flats in your bag and pop them on when the pain gets too much!