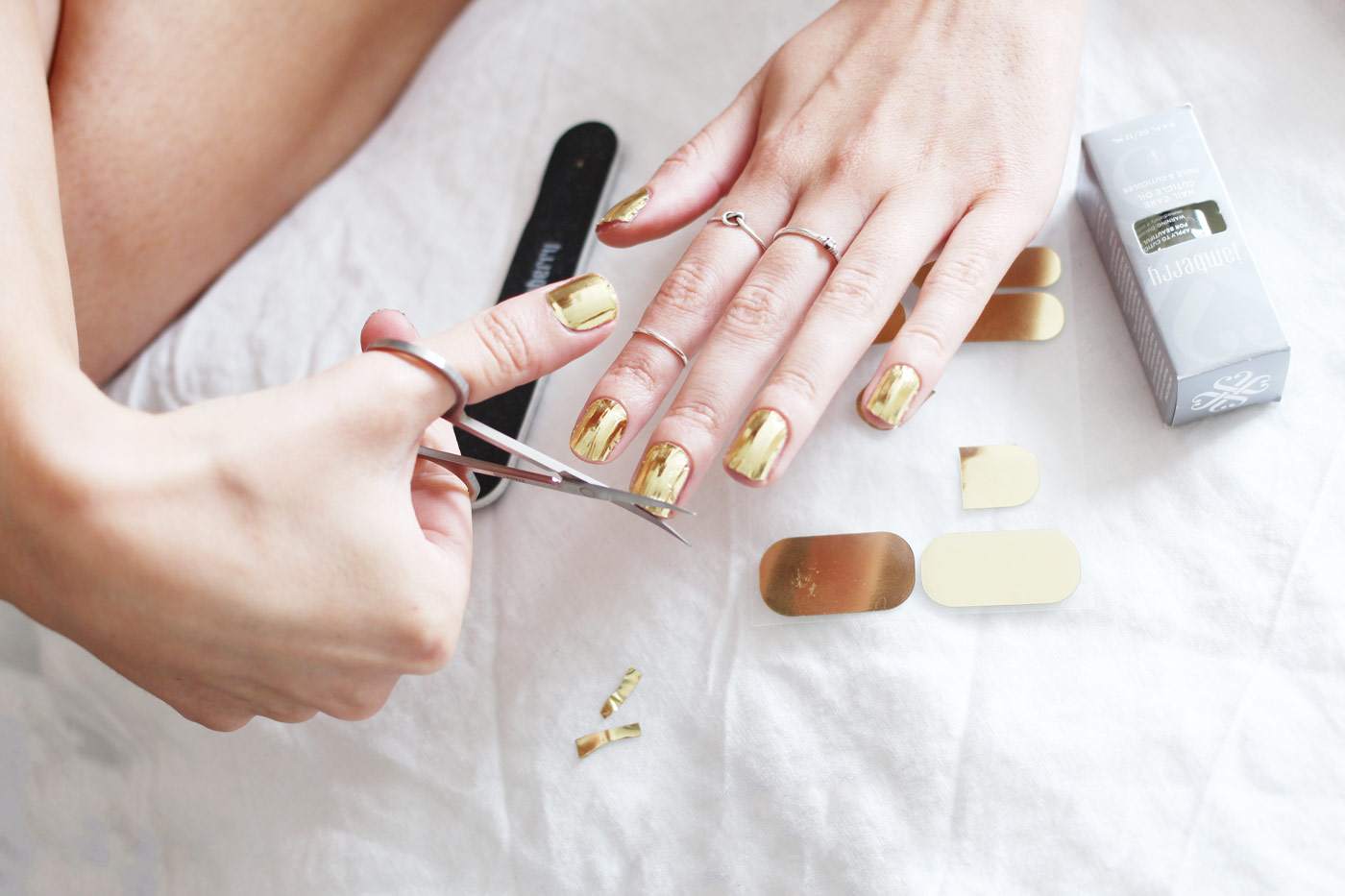 If one thing is for certain, I always have my nails done. I can barely remember the last time they were bare and, to be honest, I don't want to as there's just something so nice (and very pampering) about a fresh manicure! So, when the guys at Jamberry asked if I would test out their vinyl nail wraps I totally leaped at the chance because a) pretty nails and b) I'd never tried out any wraps before and these babies can last 2-3 weeks!
I settled on the gold C3PO-style ones, as I adore metallic nails that have that smooth foil effect, but they do a whole host of designs from stripes to floral to crazy patterns and many influenced by the latest trends, so you'll definitely be able to find a style that you like. They're quite easy to apply once you get the hang of them, too, but I'll quickly run through how to do it and my top tips that I learned during my first application:
The Application | To use the Jamberry nail wraps, you decide which strip size suits the nail you want to apply it too, cut the strip in half, heat it on the adhesive side over the portable heater (you get it with the kit, see photo below) until it starts to soften which takes around five seconds, apply it to your nail, smooth it down and then apply more heat to make sure it's sealed. Once it's in place, you can cut and file it down so it's shaped to your nail – simple!
My Top Tips | The heater is definitely your friend, use it often to keep heating and smoothing down the wrap for a more even finish. I also found lining up the side of the wrap to the side of your nail was 10x easier than applying it at the base, as you can smooth it over your nail as opposed to smoothing it up and it potentially creasing due to your nails natural curve. You get up to four applications of one style on each sheet, so don't worry if you mess one up, simply peel it off and start again!
All in all I'm really impressed with the Jamberry nail wraps and will be testing out the other styles over the next few weeks now that I've got the technique down. I would say on my first try, each hand took about 20 minutes but I imagine I'll breeze through it next time! They're really easy to use and it's actually quite nice to sit down and apply them as it feels like a very pampering experience!
Have you tried Jamberry nail wraps?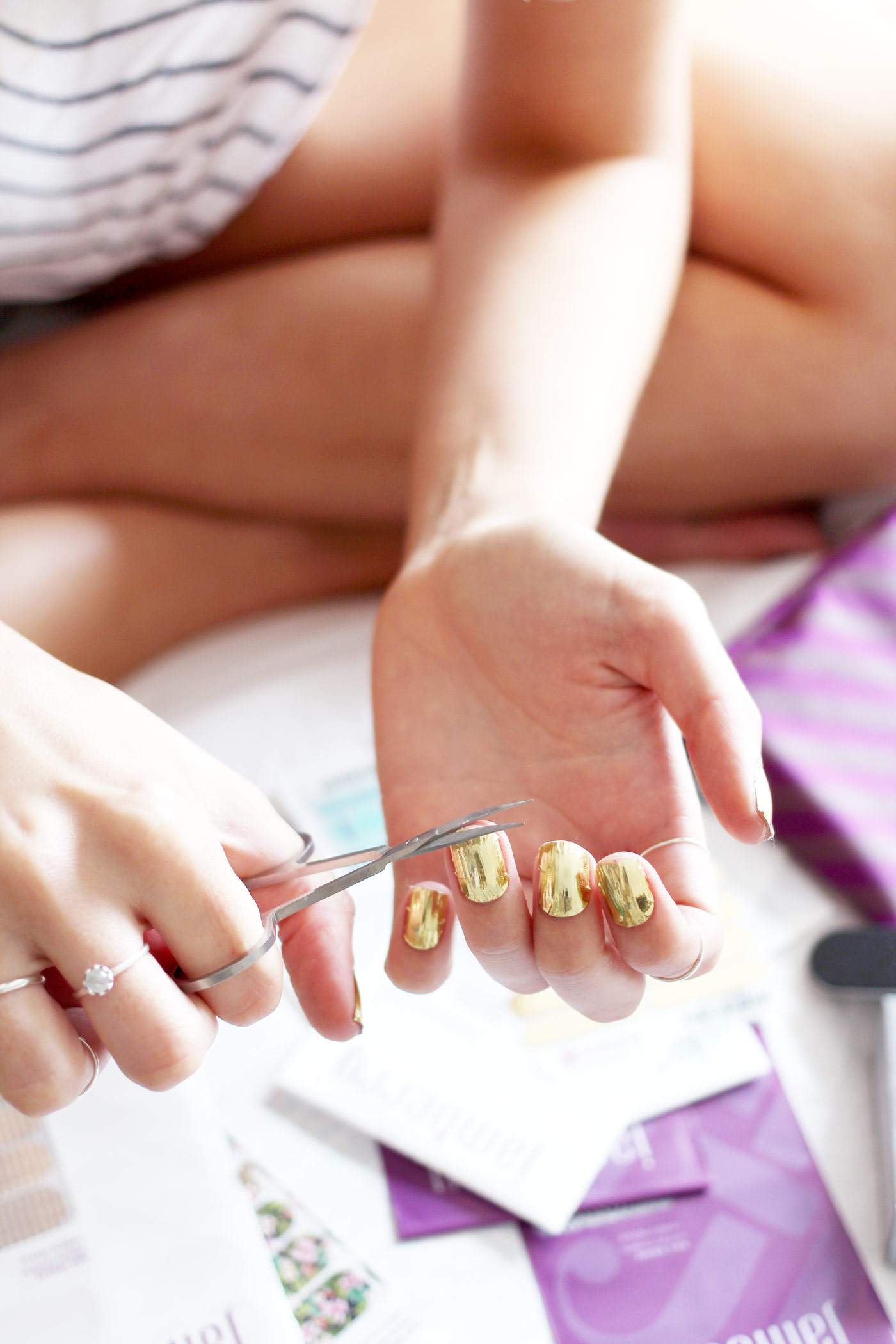 Helen x
ps. Check out these blogging babes: My Debeauvoir Diaries, the Anonymous Beauty Blogger and Cherry Pie!