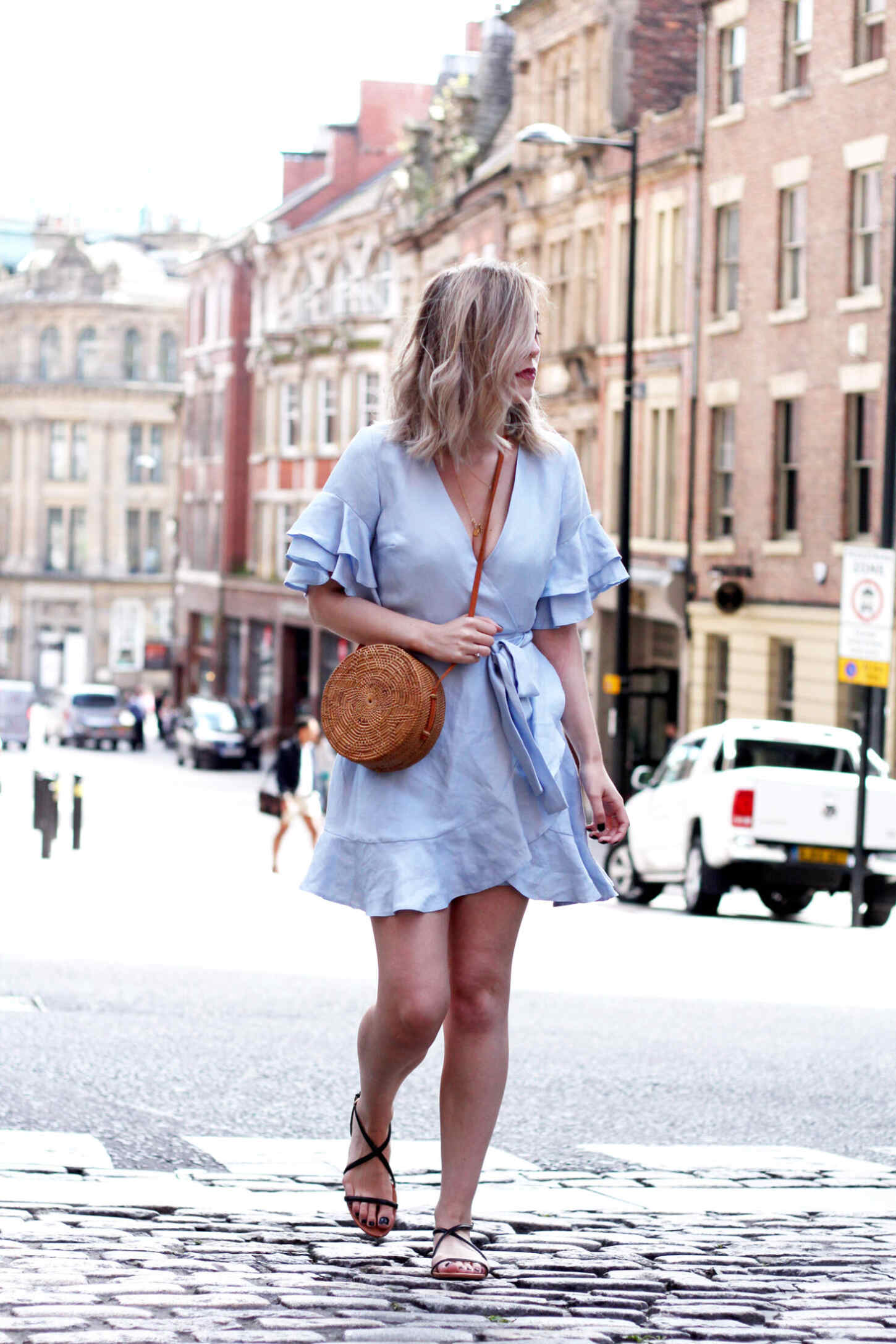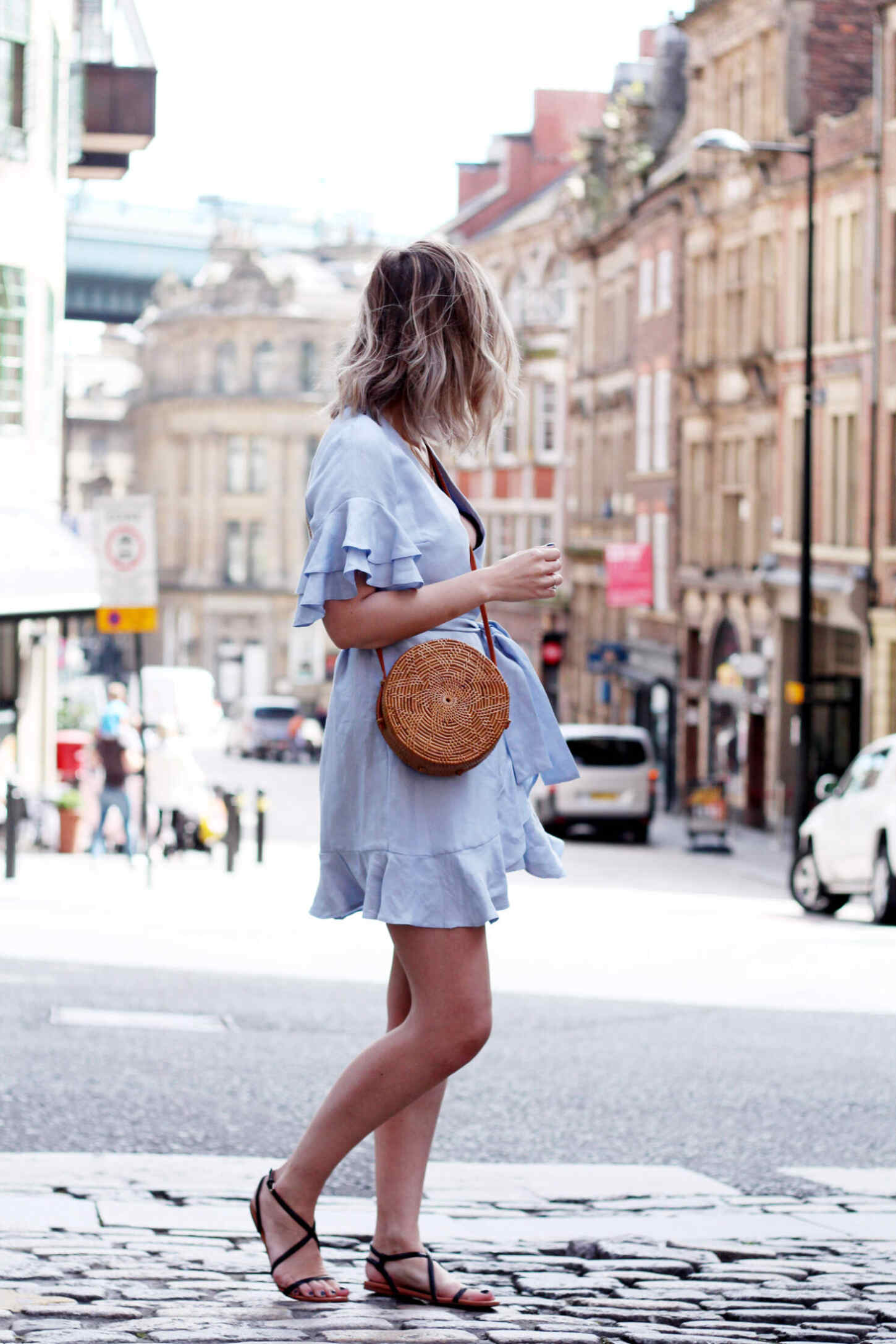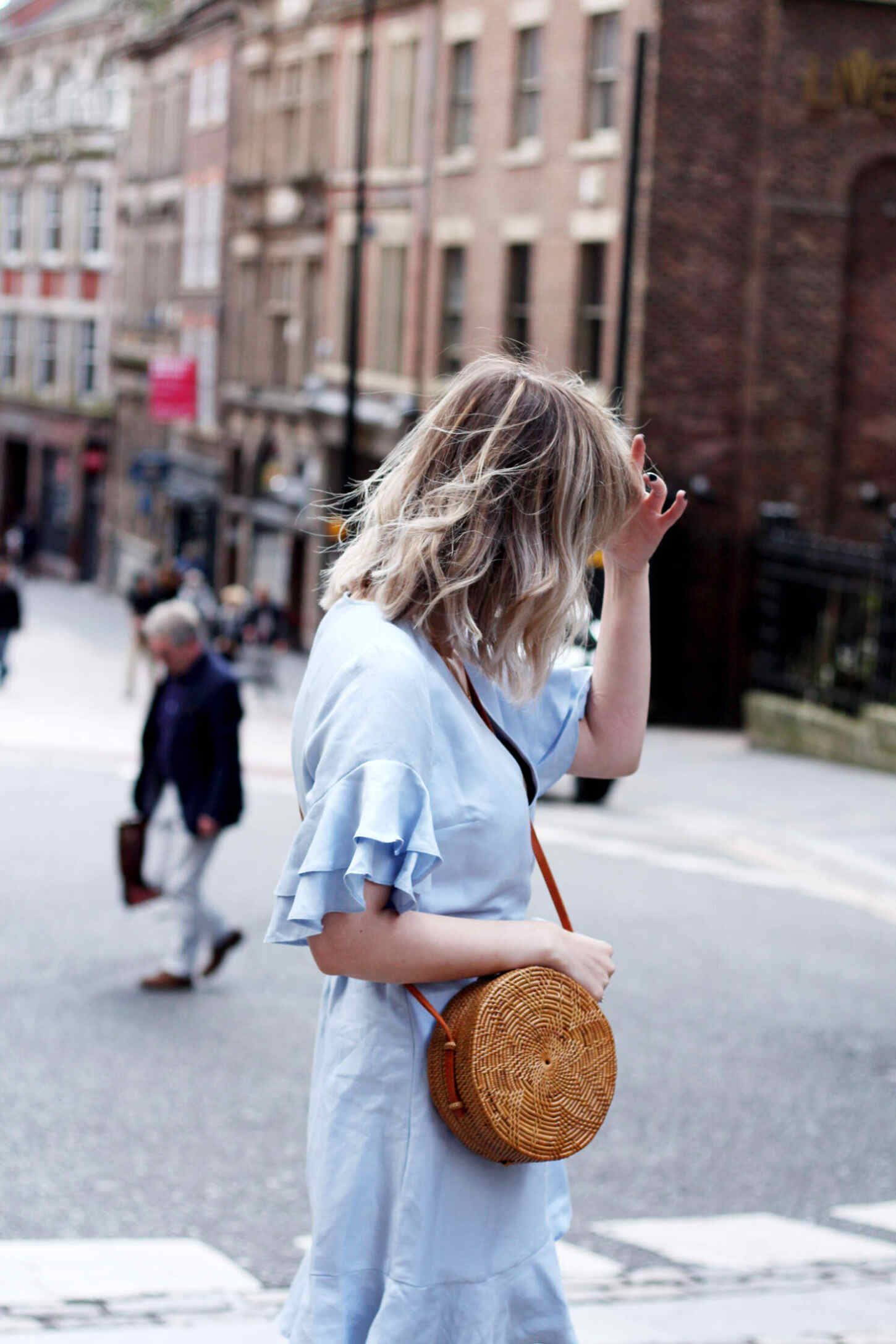 It's Cliche, huh?
You may roll your eyes because this style is very 'in' right now, but I am borderline obsessed with ruffle wrap dresses. Yes, they're everywhere and it may well be a trend that'll last a Summer and then disappear, but I for one am so grateful that the style has come around as it's helped me discover something that suits me to a T.
I know Mrs Furstenberg has been making the beloved wrap dress since 1974, but I never fully understood how flattering it was until this trend made its way onto the high street this season.
I think it was the Realisation Par dresses (I now own the red one as you can see here) that kicked off the love for me. It just looked so feminine and pretty on those Dream Girls (as they call them) and I knew I had to have one. God bless 20% discount days, huh.
I just love having the right amount of cleavage and leg on show, combined with the girly details and waist that pulls you in - it's just the perfect dress for me! The dress in this outfit post - combined with the bag - makes me feel like I should be on a bike in Italian countryside in the sunshine... Maybe I should get a bike... *stalks the Brompton website immediate*...
From there I've searched up and down the high st for more affordable alternatives (especially since Reformation is doing such good ones but alas, custom fees) and thought I'd share my favourites with you below incase you were as obsessed as I am with this style!
- O U T F I T D E T A I L S -
DRESS: River Island
BAG: Ellen & James
SHOES: H&M