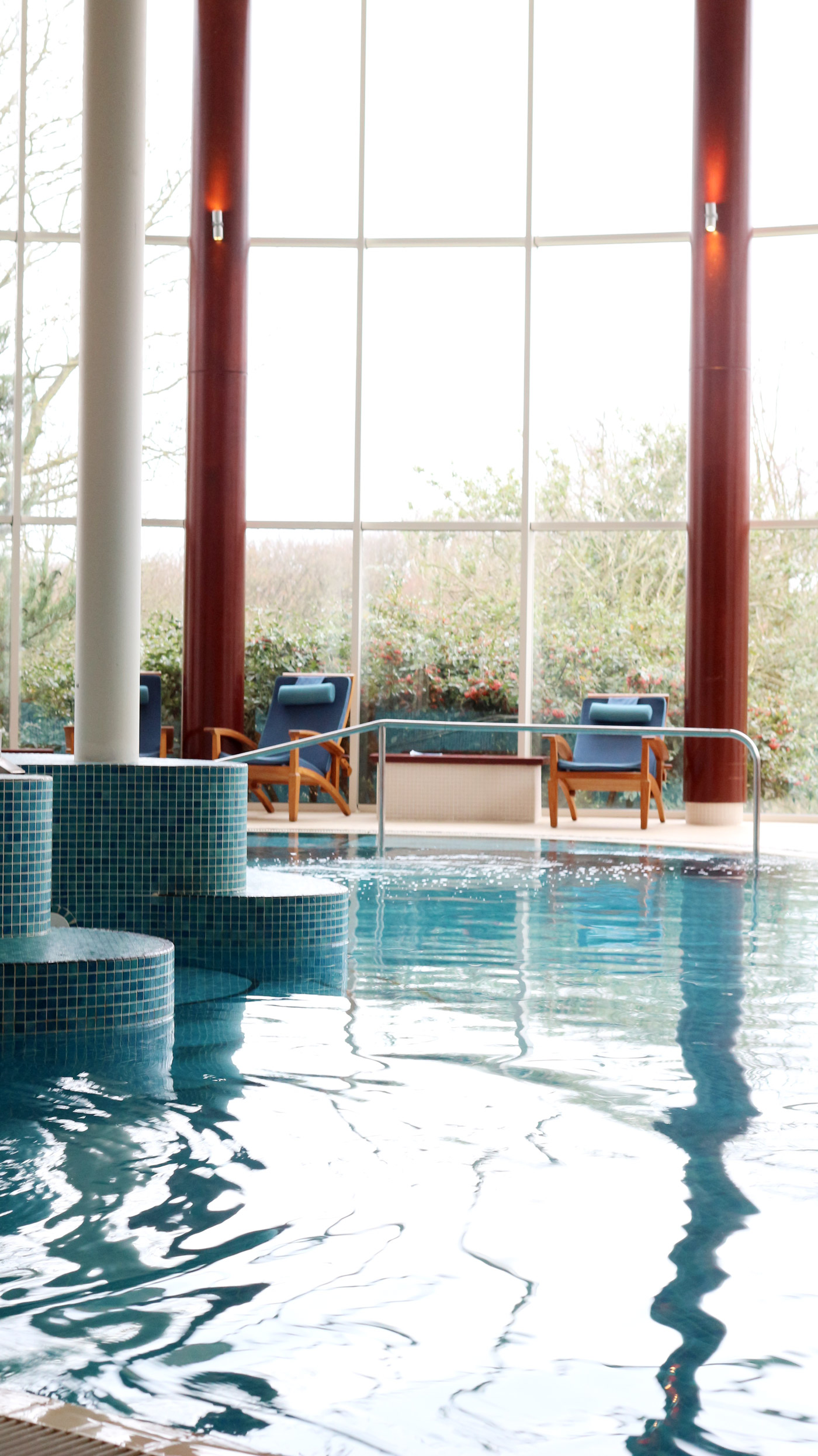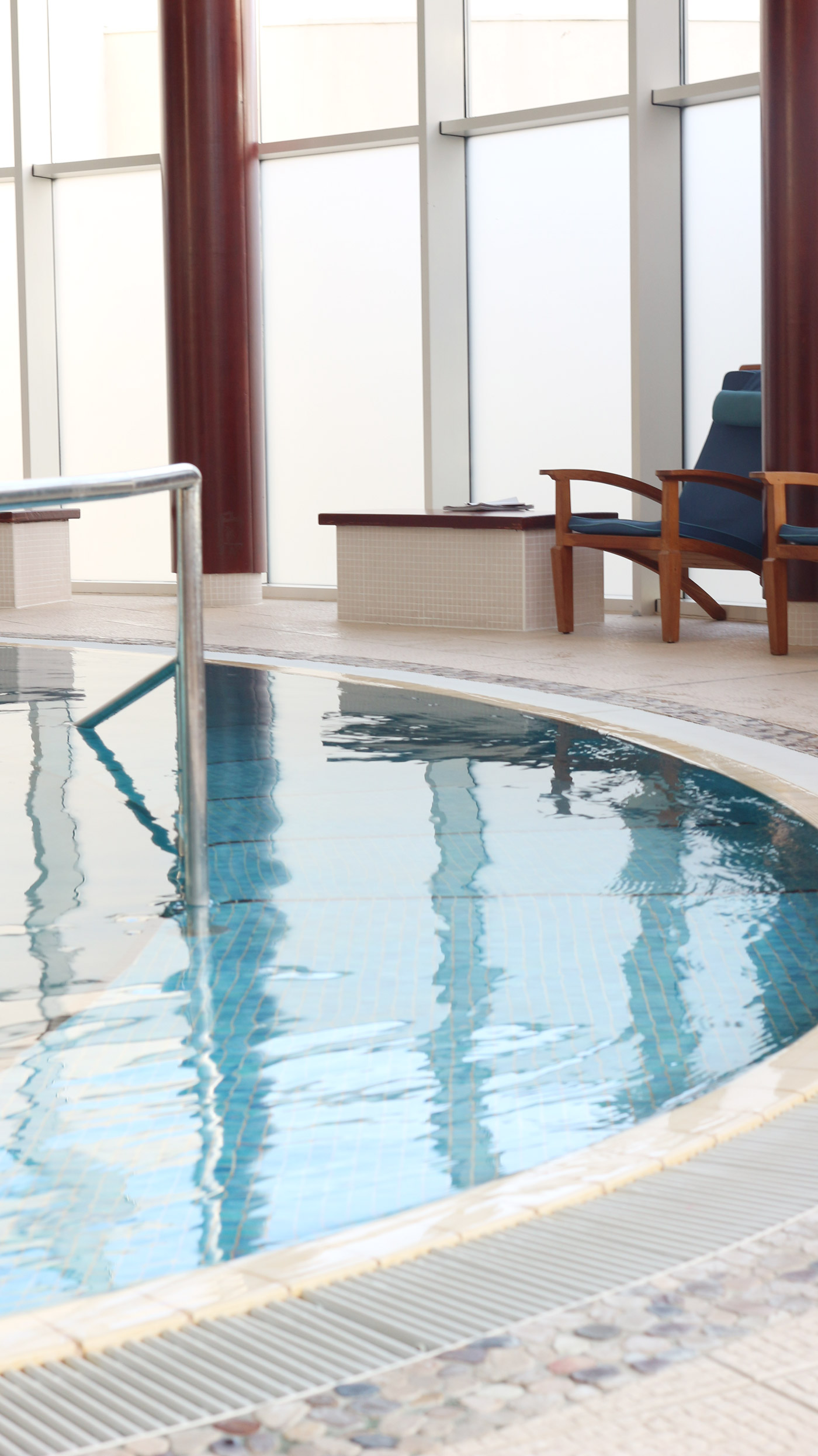 Can you believe I had never actually been for a proper spa day (with a pool and all) before, like ever? I swear I see some people on social media who go for them at least once a month, but now that I've actually been I can totally see why. Myself and a friend popped along to the Seaham Hall Spa for a proper pamper in December and I would recommend going if you need to chill out, fancy a massage, or just want to steam-room all of your troubles away. I swear I have never felt more relaxed in my entire life!
Seaham Hall is located not too far away from Newcastle – it's in County Durham – so you can easily get there if you're from the North East. You'll be instantly impressed by the sweeping drive and the outside just looks so luxurious!
The spa itself is gorgeous from the moment you walk, it's very calming and peaceful even though we went on quite a busy day. It's quiet, super clean and there's clearly been a lot of thought been put into the layout and look of the place, as instantly makes you feel more relaxed. There's a pool (big enough to do laps) with massage jets around the centre and loungers surrounding it, and beyond the huge, bright and airy windows there two outdoor jacuzzi's (I can confirm they're still wonderfully warm, even in December). There's a range of facilities near the pool, from a steam room to a sauna, hammam with a jucuzzi (I loved this!) to a large jacuzzi and there's an ice plunge pool for the more daring. I went between these (apart from the ice bath!) for the majority of the day and I can definitely see why people get a bit addicted to sauna's, they're just so warm and relaxing.
As a whole, the spa facilities are everything you could want for a spa day. They have water (and fruity water) on tap around the spa and building, so you can keep hydrated and your towels are always refreshed by the staff who are on hand. I would go back in a heartbeat! Anyway, onto the treatment I had…
You can pick from a range of treatments and treatment styles (from different areas of the globe) to suit what you want. There's everything from deep tissue massages to the ultimate relaxing facials to full body scrubs and more, so you can really tailor your experience to what your body needs. I went for the Lava Shell Massage, which has a similar principle to hot stones but the shells retain their heat a bit more (I think!), and it was absolute bliss. I'd been meaning to go for a massage for such a long time, so was very appreciative of the knots in my shoulders disappearing as I was super tense! The treatment rooms themselves are lovely though, very calming and relaxing so you instantly feel more chilled as soon as you walk into them! Afterwards, your're taken back to a relaxation room which has massage/heated lounge chairs and it's just lovely. Bonus is that you get some delicious sorbet too, it was oh so good.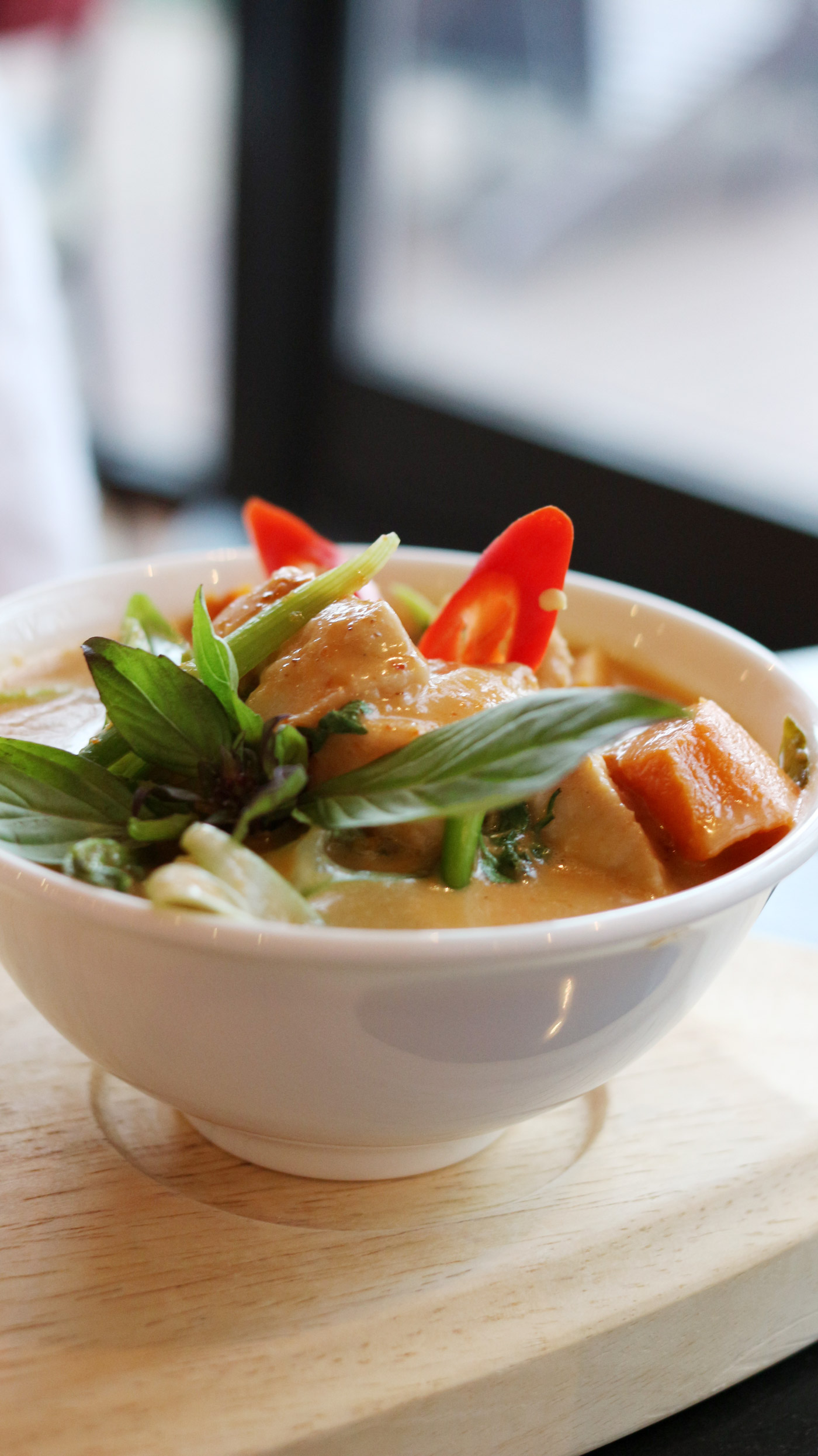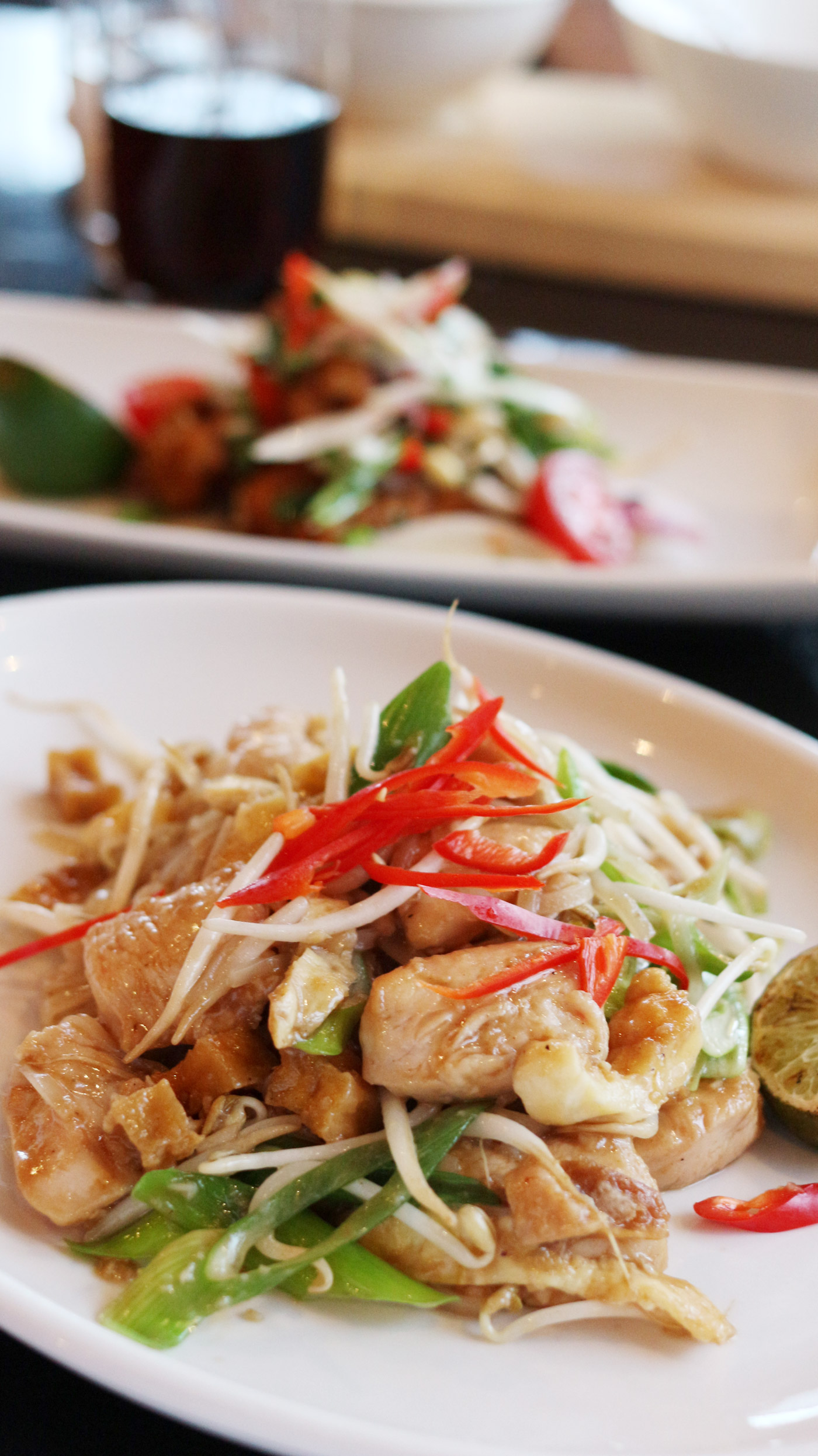 As well as the spa and treatments, they also have their pan-Asian restaurant called Ozone. Located just along from the spa area, this restaurant has an informal and chilled vibe as you can dine in your robe and no-one is bothered! They have a great range of food on offer, so we went for the pork dim sum and duck pancake for starter, then the red thai curry and pad thai for main. We also got a side of triple cooked chips and squid which were also delicious. I really enjoyed my meal there, even though it was weird to be sat eating it in a bikini and robe, but it did make the whole atmosphere quite chilled. I would recommend having food – they do afternoon tea too – if you're thinking of booking in a spa day!
Looking at my whole experience, I really enjoyed my day. I came away from Seaham Hall feeling very relaxed and like I'd had a really nice break. I spend 8-10 hours a day infront of a computer, so it was nice to take the time out and really treat myself to a spa day and a massage. I would wholeheartedly recommend booking a day, I promise you'll feel amazing afterwards. I'm already counting down the days until I can go again, to be honest.
Helen x