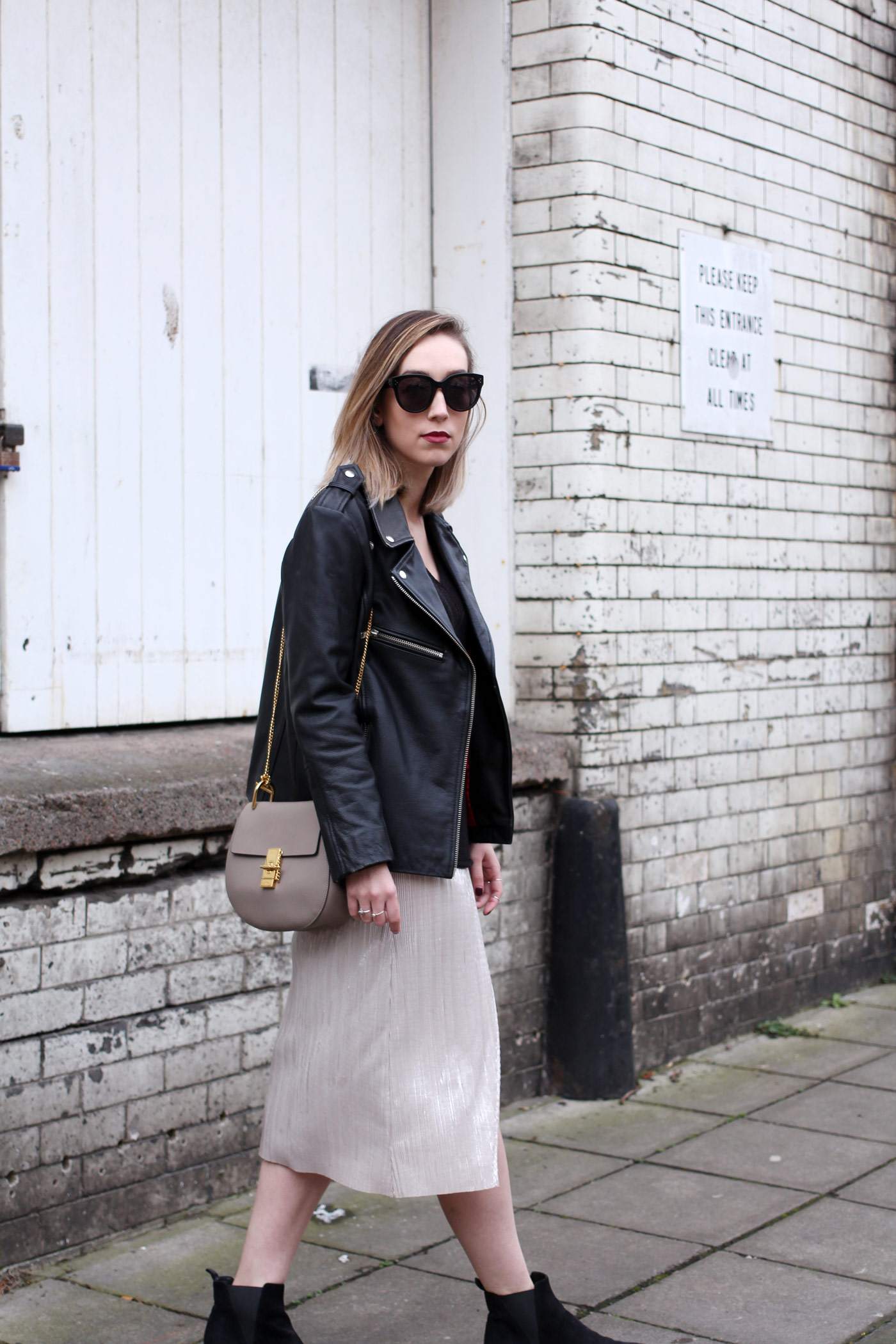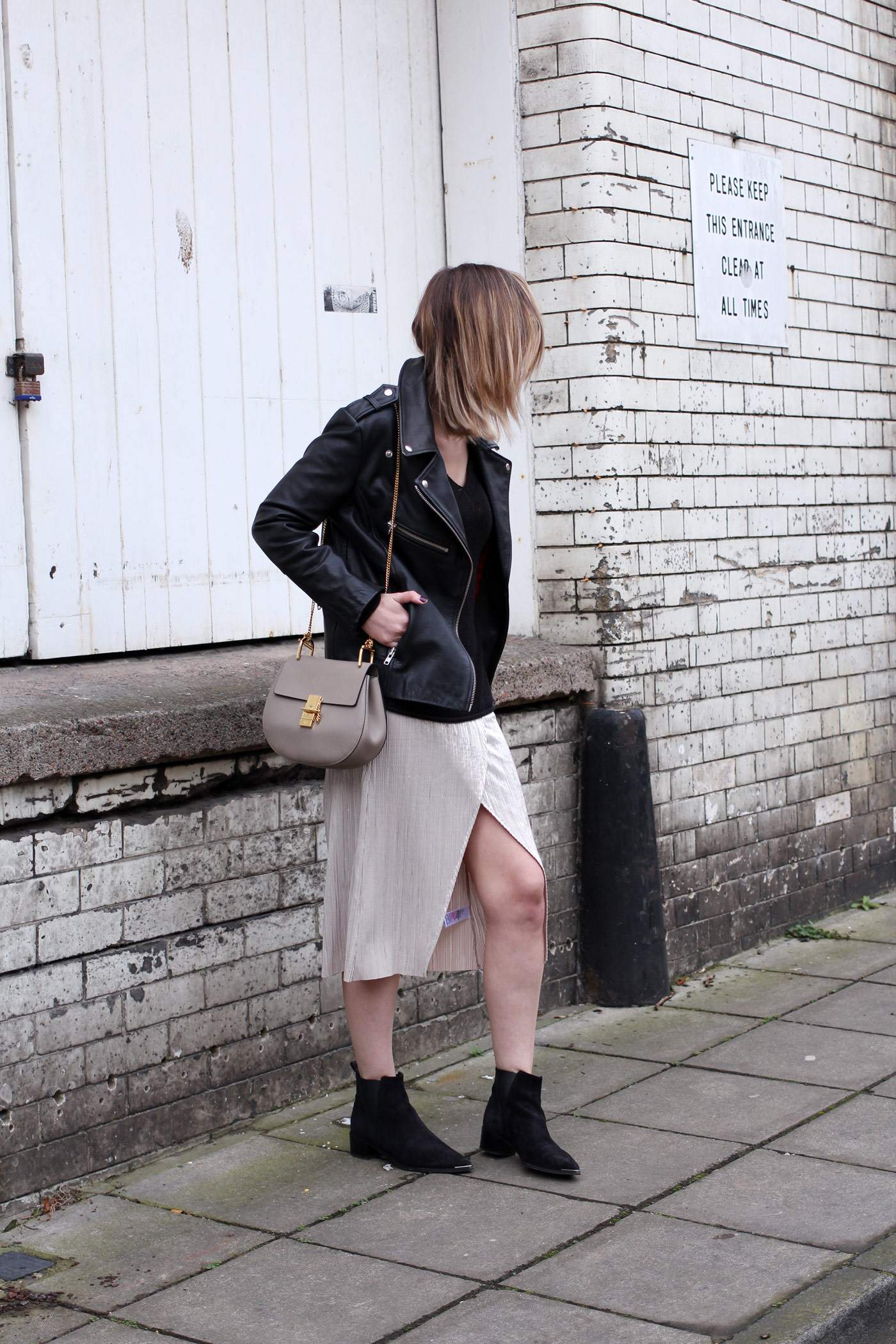 Jacket: Urban Outfitters | jumper: H&M | skirt: Topshop | boots: Acne | bag: Chloe | sunglasses: Celine
As I said in a previous post, I was going to try my hardest to embrace some new styles in my wardrobe and midi skirts were one of the things I wanted to try. I've already showcased the navy pleated number, so next up was this slinky silver thang which I think is killing two trends in one – the laziest way, too, which I can totally appreciate as I rarely a) adopt trends and b) if I do, I rarely do it on time. I do have an appreciation for the metallic trend this season, however, so I will most certainly be picking up some form of shiny boots before the A/W period is out.
Oh and by the way, you guys should definitely check out the app Octer if, unlike me, you actually want to keep your trend game strong. They basically amalgamate the best from all of the high street (and some luxury brand) stores – from Mango to French Connection – to show you the latest styles. They also suggest things from stores you may not have thought of, so basically, they do the hard work for you! What's not to love?
Anyway, today I'm going to have a bit of a 'get stuff done' day which means actually getting out of bed (where I'm currently writing this from) and getting my butt into gear. I'm going to sort through my coats, shoes and blogging items to see what I can put on eBay/Depop as I'm totally into this tidying thing right now. I sorted out my other clothes last Sunday (might do a post on this!) and I genuinely feel lighter, so I can't wait to continue with the rest of it. I think I might also have a go at planning my meals for the week, as I'm determined to shake off my sugar addiction so need to have some sort of strategy in place!
Hope you have a lovely Sunday!
Helen x
*This post is partly in collab with Octer, but all thoughts are my own of course!